Looking at this custom Yamaha SR500 built in Japan turns me in to the equivalent of that crazy fish in Finding Nemo that loses his sh*t when he sees the bubbles in the fish tank. The all aluminium, mirror finish fairings are reminiscent of the Bonneville streamliners except for one major difference*, there's no seams!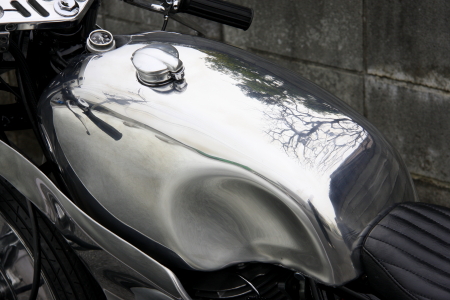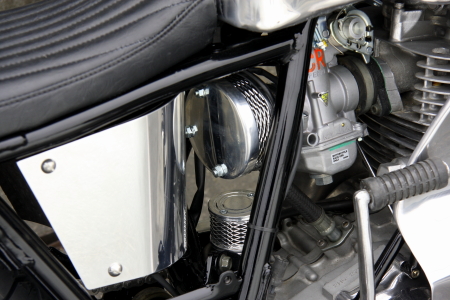 Each piece of the SR's bodywork was formed out of single sheets of  aluminium. The front fairing started as a 1m x 2m sheet that a fabricator known as Mr Noro beat "tens of thousands of times" to form the figure hugging shape. Taking about a month to complete just the front fairing I shudder to think exactly how many hours went in to this bikes bodywork…and that's be before all the polishing began!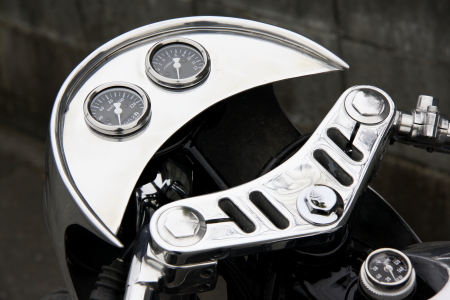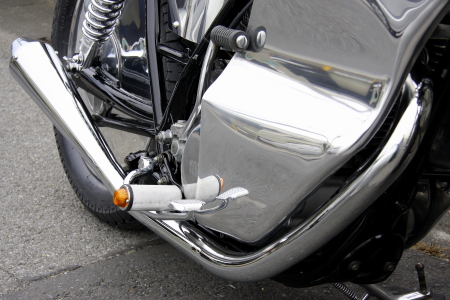 As you would expect the customising on this bike didn't stop with the panel work. The stock bars have been replaced with Magura clip ons and a one off top clamp. Lighting has been upgraded with a Brat Style headlight, brake light and foot pegs with integrated indicators. A CR 38mm carb and hi flow pancake filter boost the bikes performance along with a one off exhaust that, consequently also has no welds or seams!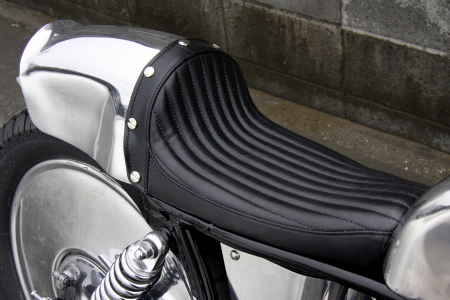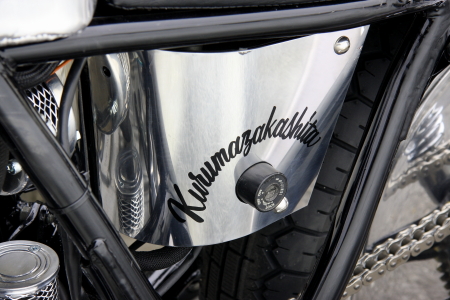 It's easy to see why this bike took home 3 awards at the 2011 Mooneyes Yokohama Hot Rod and Customs Show which included an award from the guys at Dice magazine. The last time I posted a custom motorcycle out of Japan was some time ago now and I have to admit this Yamaha will have me posting more soon. Bubbles bubbles bubbles!!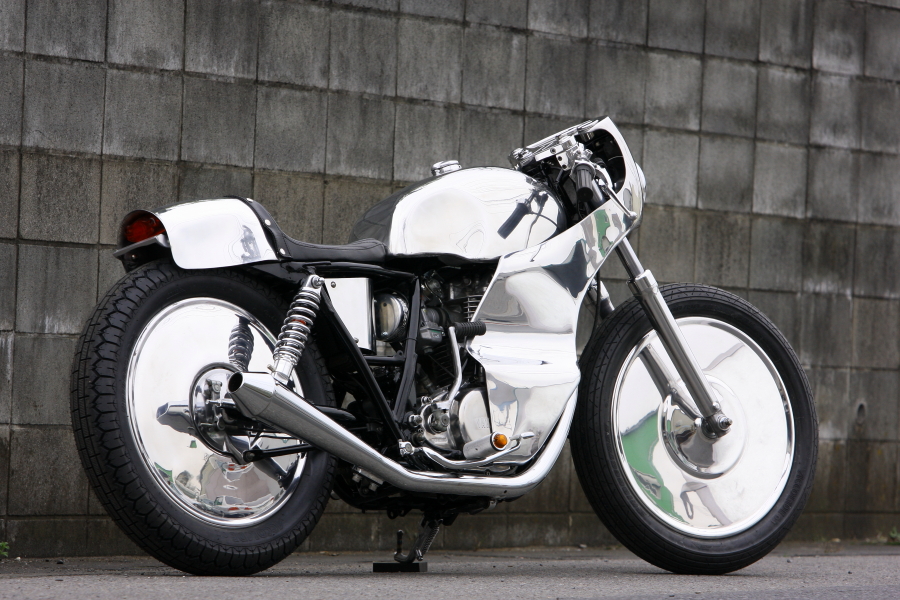 *There is actually another obvious difference which is that this bike isn't about to do 200+mph…but let's not get hung up on such minor details
.