Workhorse Speedshop attempts a land speed record on the frozen surface of the world's deepest lake and we join the Fuel Motorcycles crew on their El Gringo adventure. Here's another pair of lockdown relieving motorcycle videos for our latest instalment of Sunday Screenings.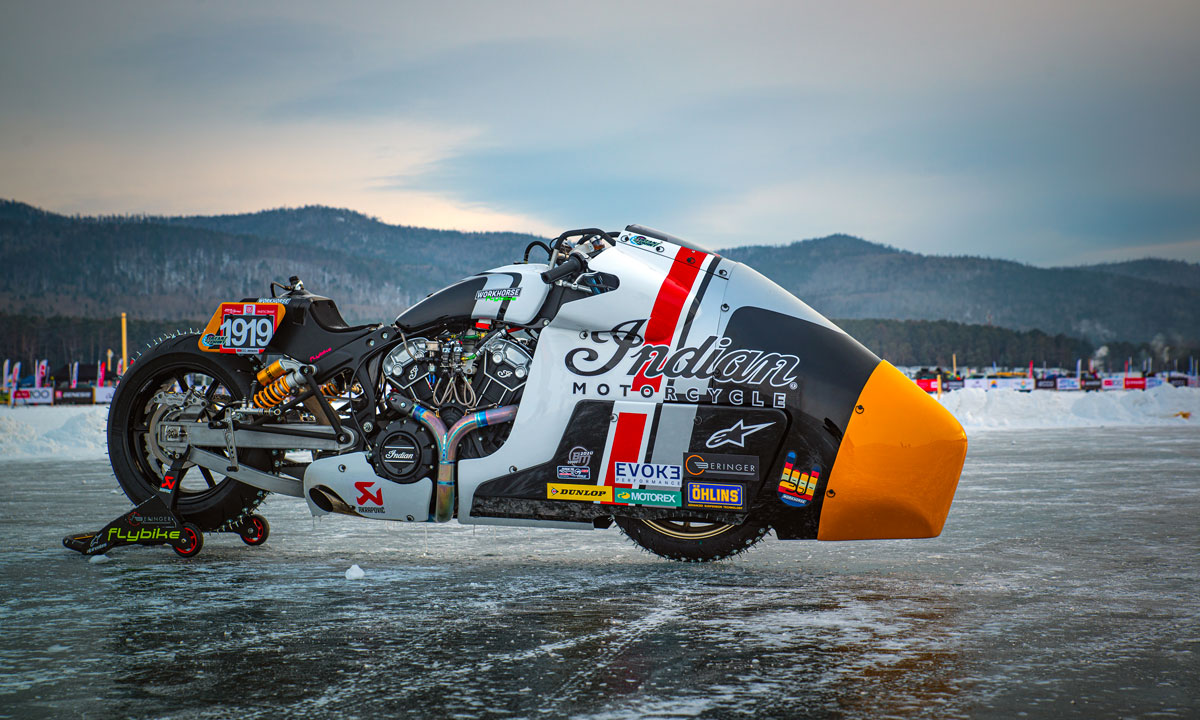 Indian Motorcycles and Workhorse Speedhop Baikal Mile 2020
"Racing on ice is hard" says Workhorse Speedshop team member Brice Hennebert. "This is the most incredible thing I've tried to do. Coming here was a huge adventure for all of us and it was all about challenging ourselves, making new friends and having fun at the same time."
After reimagining their Appaloosa Indian Scout the crew from Workhorse Speed Shop headed to Russia to take part in the Baikal Mile Ice Speed Festival. Piloted by Sébastien Lorentz, the founder of the European Sultans of Sprint series, Appaloosa battled against a slippery surface, mechanical issues and sub-zero conditions in a bid to set a new land speed record. Watch the video below to see the outcome of their efforts.
Fuel Motorcycles El Gringo
We've all dreamed of being a cowboy, riding wild horses and sinking whiskey in a Saloon. Fuel Motorcycles solution for this was to create the 'El Gringo' ride. During the 2020 event, a group of riders piloting a mixed bag of scramblers and custom motorcycles travelled 500kms through the Tabernas in the south of Spain. Their route saw them navigating dusty paths, snowy mountains, and rocky trails before passing through the abandoned ghost town of Rodalquilar Almeria. The video of the event is a tongue in cheek 'Paella Western' affair that embodies Fuel's love of adventure and good times. Viva El Gringo!