Back in 2014, I flew to Indonesia to attend my first Kustomfest show. I was unsure exactly what to expect from the local bike builders. My only experience with Indonesia prior to that was limited to lazing on the beaches of Bali, and the only bikes I'd seen were beaten up scooters ridden by half-naked, sunburnt tourists. What I found at Kustomfest was a scene teeming with talent, limited only by their imaginations thanks to relaxed road laws. I've attended the show every year since then and the quality of workmanship continues to improve exponentially. This October I will be heading to Jogjakarta for Kustomfest 2018 and I'd be lying if I said I wasn't excited about it.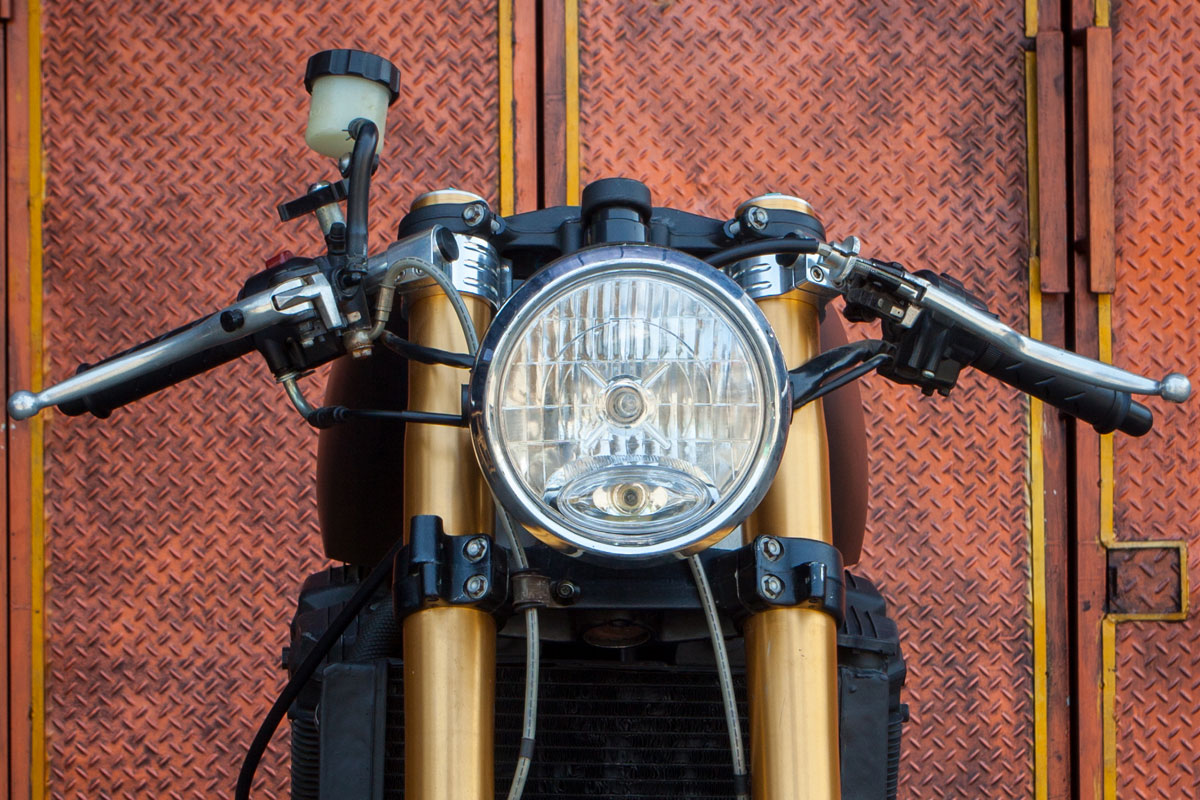 With Kustomfest quickly approaching I was chuffed to hear from Indonesian bike builder Rusdie Jafin. Rusdie contacted me hoping to have his bike featured here on Return of the Cafe Racers and I willingly obliged.
"I built this cafe racer as a home project which I started in November 2016," says Rusdie. "A year before I started the project I had a dream that I arrived home from work to find a black cafe racer parked in my living room. I was so excited by its presence and how good it looked that I woke up!" As unusual as that may sound Rusdie's curious dream was all the incentive he needed to start planning his first cafe racer project.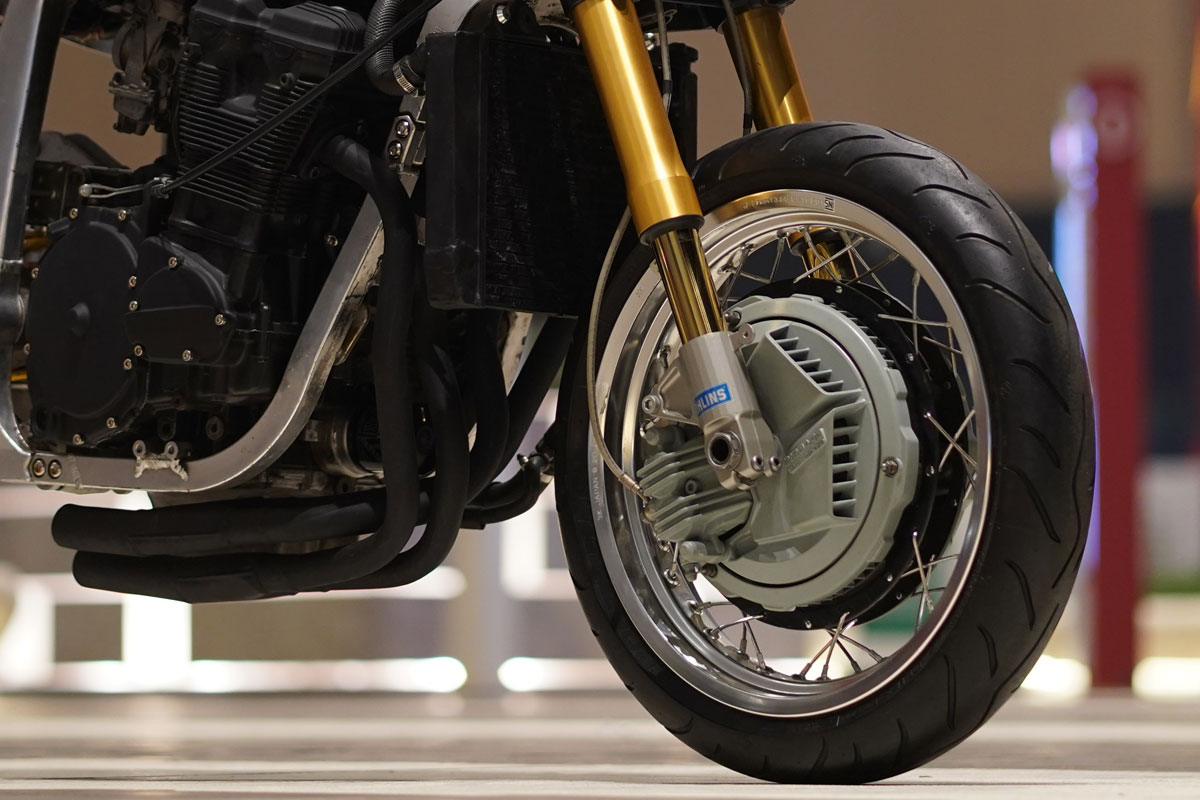 "If you can dream it…you can make it!" – RJ
Rusdie devoted his evenings and weekends to getting his dream bike built. Things kicked off with the purchase of a Suzuki classic, a 1995 GSXR 750. After ditching the Gixxers endurance racing inspired, plastic bodywork he mounted a late model GSXR oil cooler to the frame. Next, he retrofit the swingarm from a Kawasaki ZX9 out back and installed the Ohlins front end from an Aprilia RVX 1000.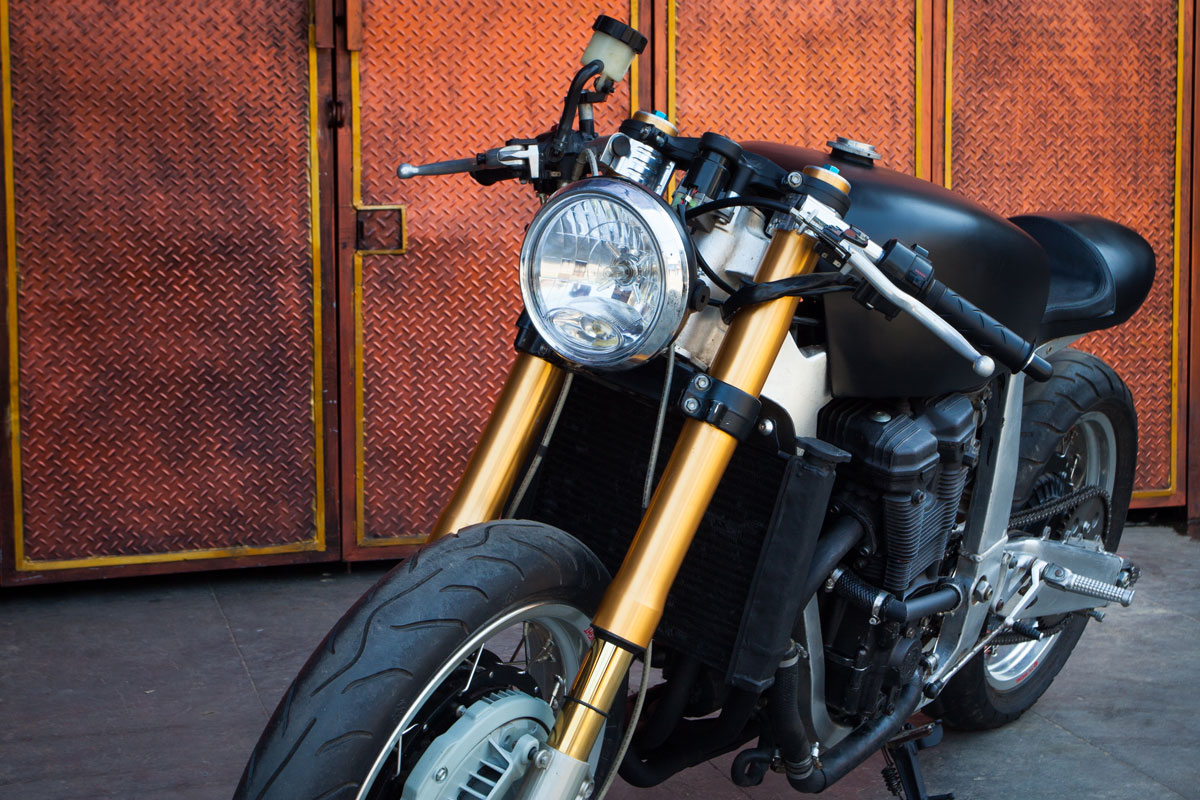 Although he'd thoroughly modernised the Suzuki's handling Rusdie wanted a wheel and brake package that oozed retro cool. His search for a retro setup with satisfactory performance lead him to Honda's unconventional CBX550F. Amongst other unusual components, the CBX550F featured inboard ventilated discs that mimicked the look of drum brakes. Built into the 550F's faux drums were modern discs so Rusdie could have the best of both worlds. Naturally, he upgraded the brakes using Brembo components and to enhance the retro aesthetic of the hubs he drilled and laced them to TK racing rims.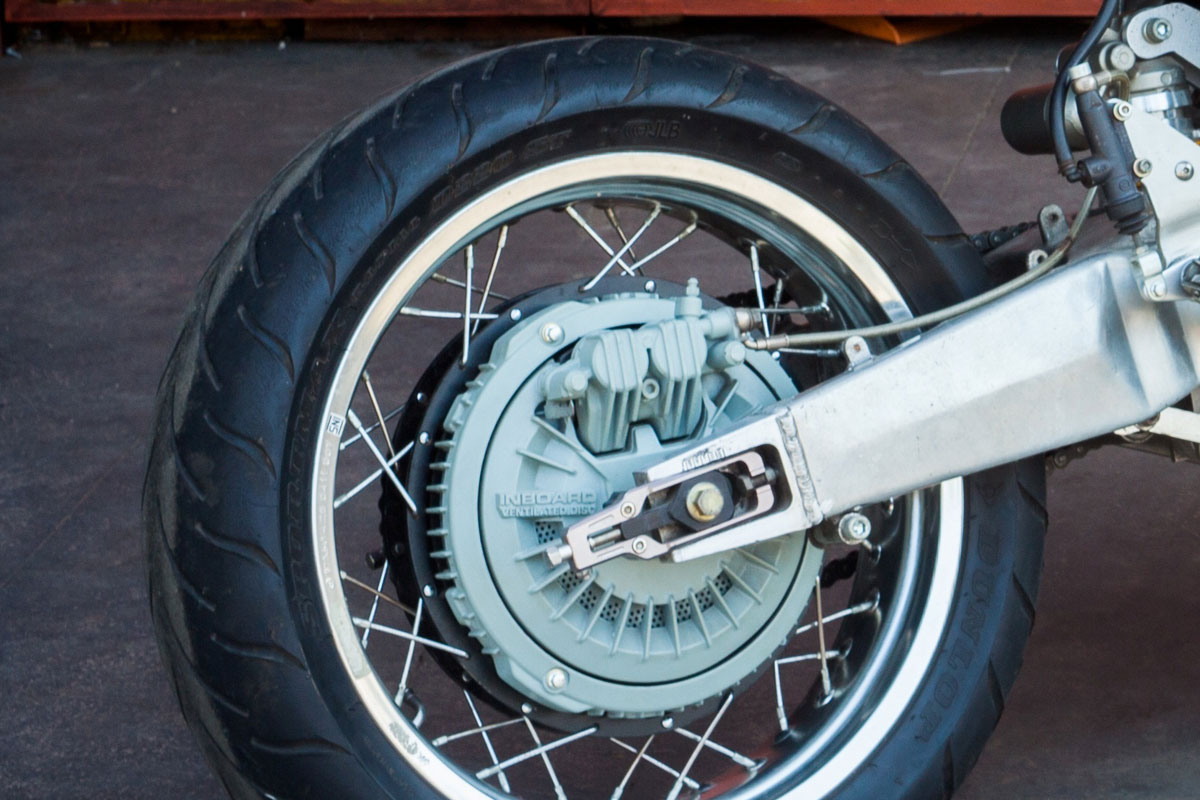 Like many of the Indonesian builds I've featured here before, Rusdie shaped the bodywork from sheet metal himself. His classically shaped fuel tank is reminiscent of early Honda CBs while the svelte tail takes cues from modern sports bikes. Engine modifications are limited to retuned carbs and an unabashedly loud straight cut exhaust. A design feature that's sure to get him plenty of attention on the streets of Jakarta.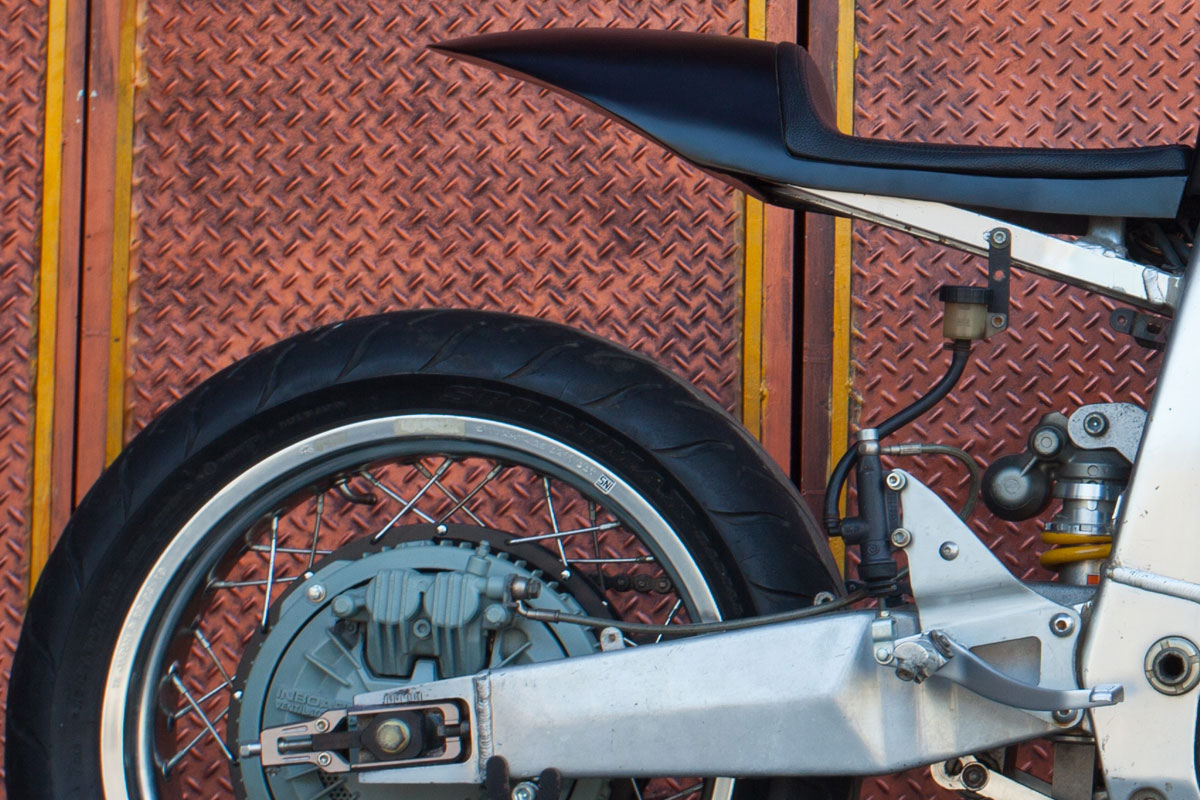 To finish his build off Rusdie referenced his own dream for the Suzuki's paint scheme. Liberal coats of satin and matte black cover the bodywork, engine and exhaust. Only the main aluminium components and golden forks have been left to shine. Thankfully unlike in his dream, Rusdie's black cafe racer lives on the street rather than in a living room.