Swedish builder Fredrik Persson of Paal Motorcycles has been a busy man. The last time we spoke he'd just wrapped up his 9th build, a slick Honda CB500 cafe racer. Now his portfolio is fast approaching 30 builds and its growth shows no sign of slowing down. Today we're sharing another of his Honda CB500 based builds but rather than his usual cafe racer approach, he's put together a lean, mean CB500 Scrambler. We spoke to Fredrik about his goals for PAAL in 2021 and how this tidy little build came together.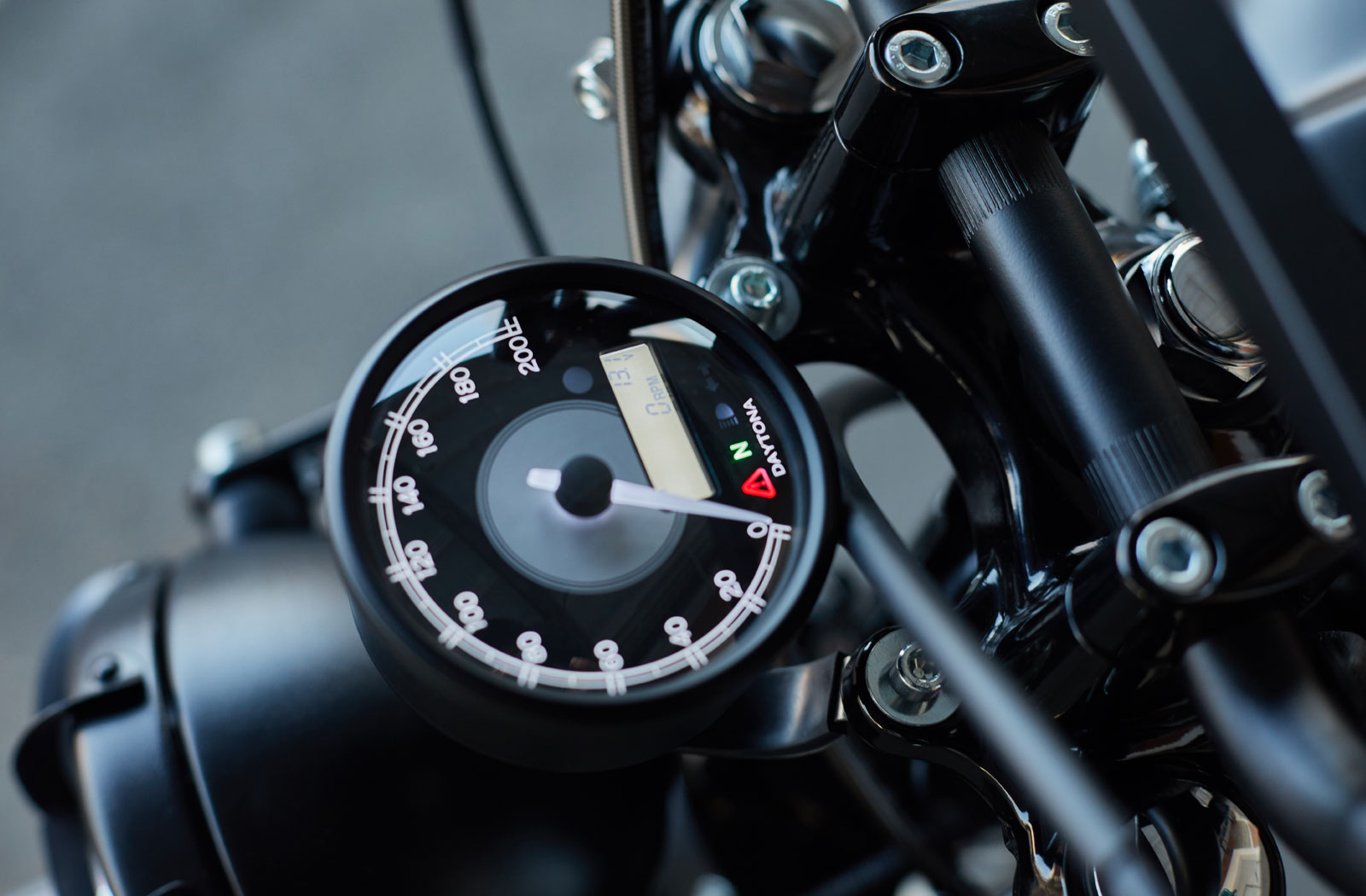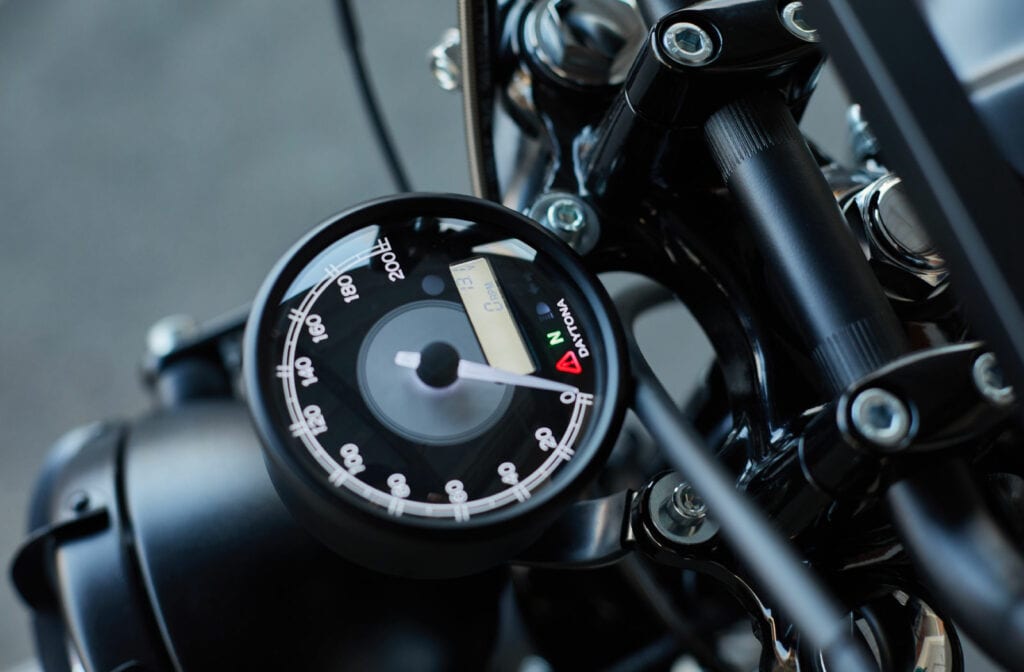 "We've continued on developing our brand more and we moved into the location of our dreams," says Fredrik. "2021 will be a very exciting year, although I've decided to scale everything down to the grassroots again and steer PAAL Motorcycles in a new direction. The core will remain in cafe racers, but from now on, I'm on a mission to help people complete their projects on their own. We will always have a bike up on the bench, but maybe for the first time ever it might actually be something we build inhouse instead of for a customer!"
If all goes to plan, the PAAL CB500 Scrambler will be one of the last ground-up customer builds the PAAL team tackles for a while. It was built for a customer with a very specific outcome in mind which dictated the direction of the project. Despite the strict limitations and lack of creative freedom, Fredrik is happy to say they nailed the customers brief.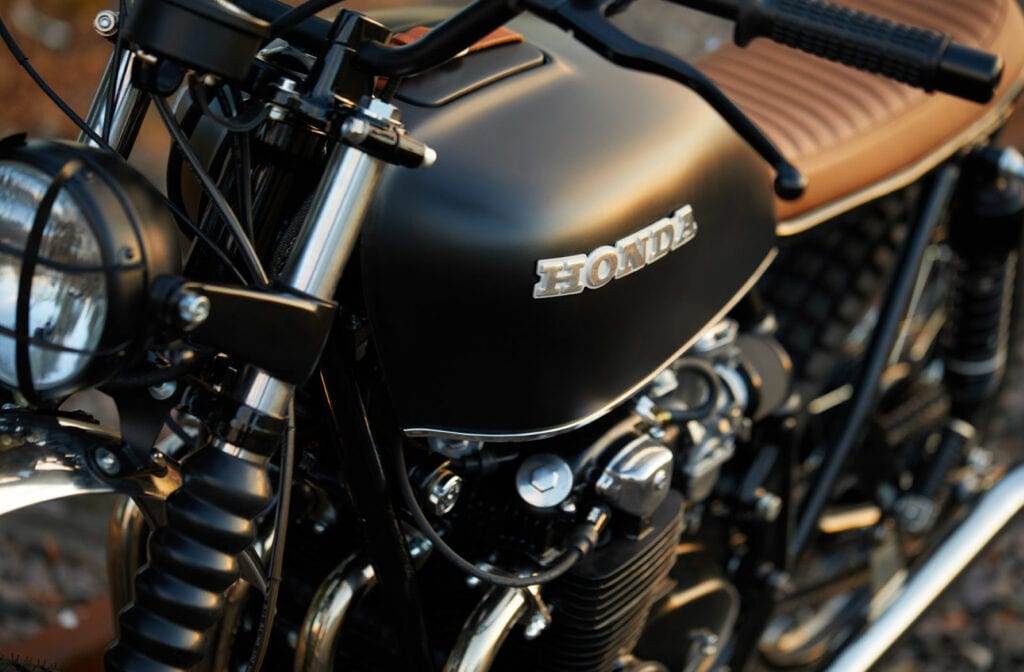 "We bought a frame and an engine from a gentleman who used to have a scrapyard," Fredrik recalls. "The rest of the components were either fabricated, aftermarket, or straight off our own shelves. Our client was inspired by our own PAAL V project which was another scrambler we built back in 2015/2016. Everything on this CB500 Scrambler is built from the ground up, inside out, including the engine. The motorcycle is as good as new."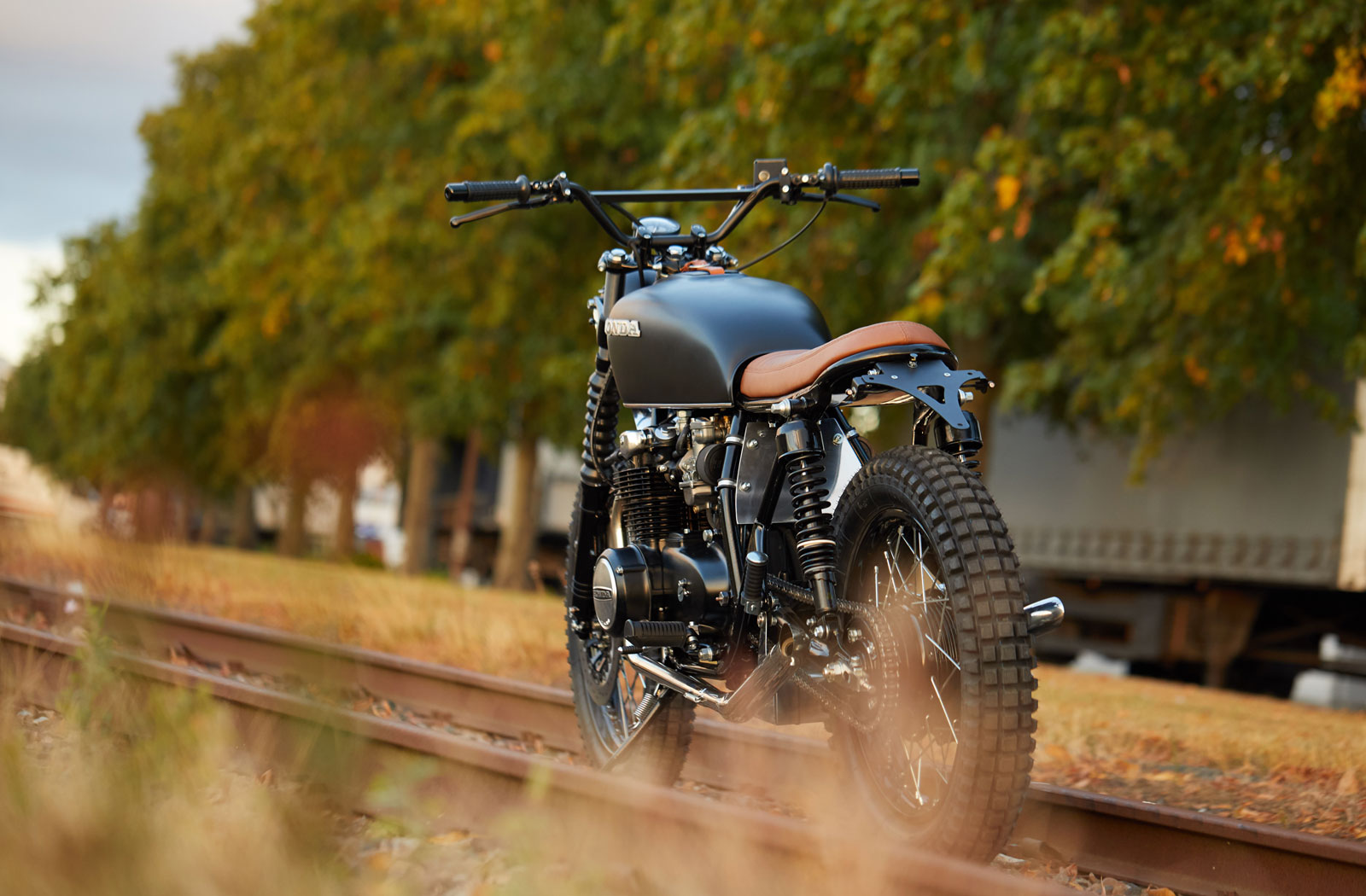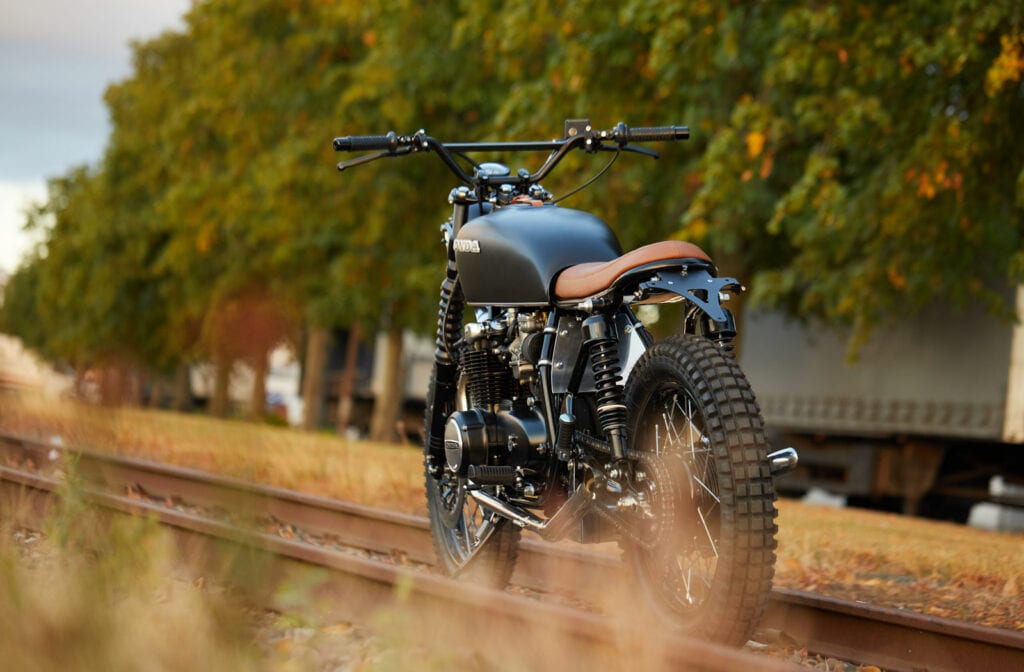 Along with rebuilding everything to "as new" condition the CB500 Scrambler required a lengthy list of modifications to achieve its new look. "We rebuilt the rear frame, made a new seat pan and seat, fabricated new fenders and moved the battery into a custom alloy box mounted beneath the swingarm," says Fredrik. But that's only scratching the surface of what's been done here. To liven up the Honda's performance, the PAAL team fabricated a complete 4-into-2 exhaust system complete with a pair of slimmed-down mufflers that feature removable baffles. With the airbox gone the rebuilt carbs breathe through a set of foam UNI filters which are protected from debris by an alloy mudguard mounted within the frame rails.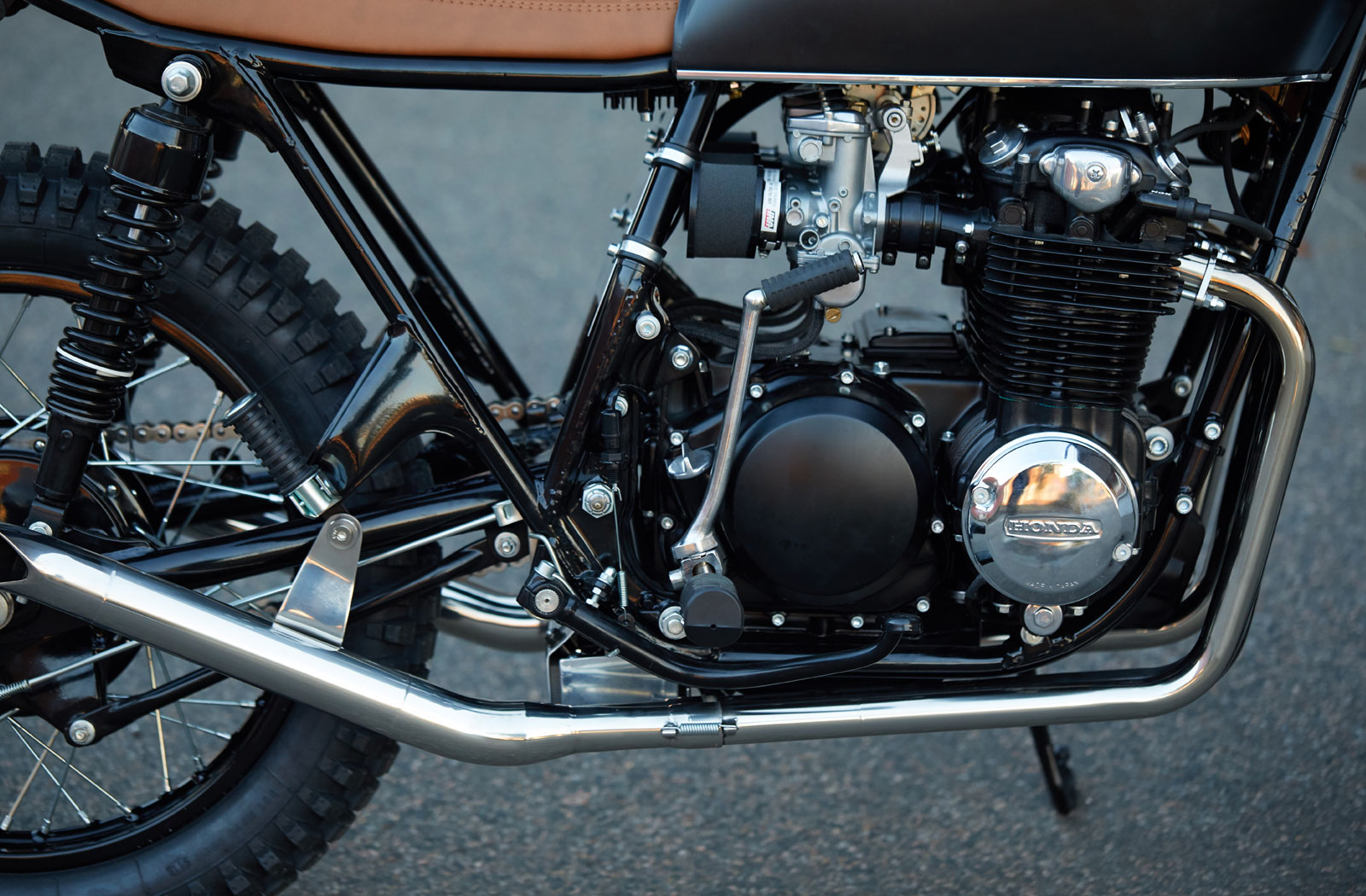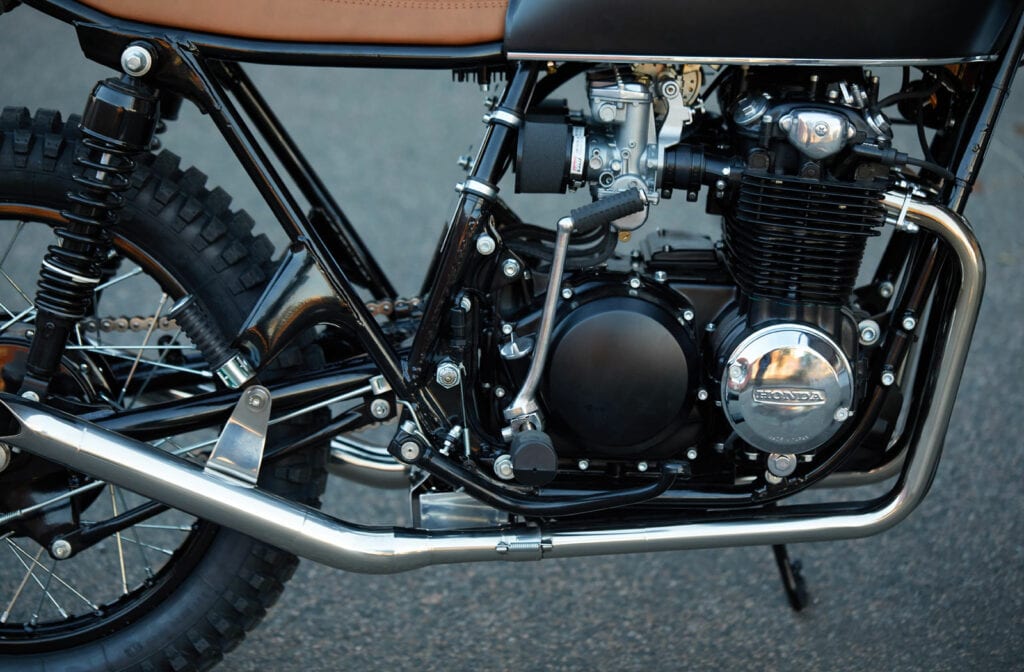 Additionally, the Honda is now running several modern components for improved reliability and performance. As you'd expect the bike's 45+ year old wiring has been completely rebuilt and reduced to the bare essentials.  Discrete, dual function LED lighting by Kellermann handles indication and brake light duties. Sitting atop the triple clamp is a Daytona speedometer and the moto-cross style bars have been kept clean by fitting tiny aftermarket switch blocks.
Fredrik's experience with the CB500 platform has taught him a thing or two about the bikes weak points. In his opinion, the glaring issue is the brake set up. So the PAAL CB500 Scrambler features a modern brake at the front that uses premium components from Berringer.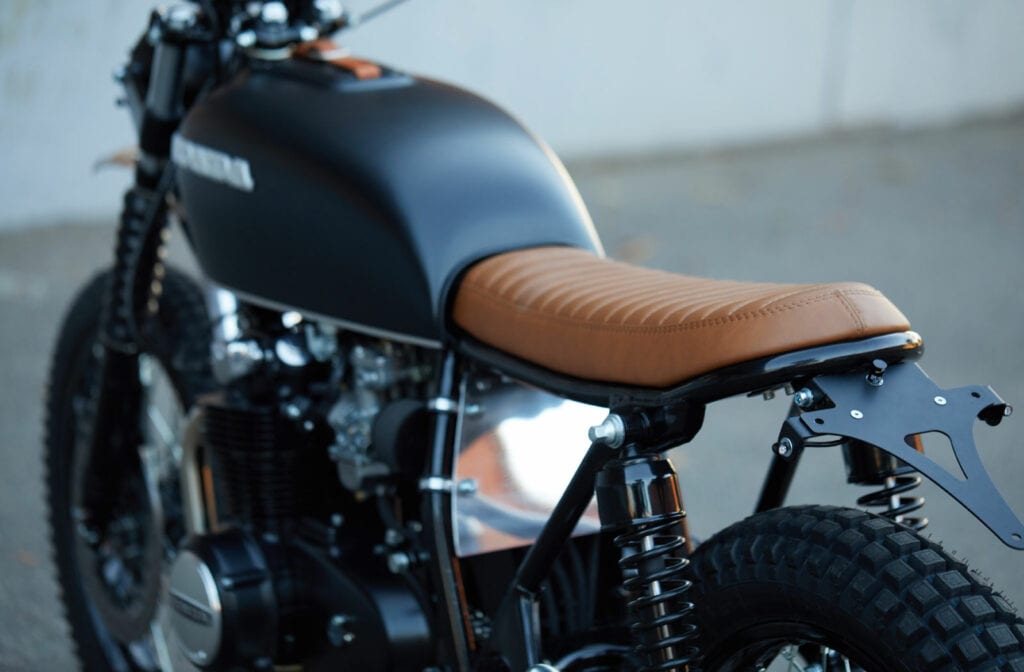 As for the styling, the PAAL team has ticked all the right boxes to create this bona fide Scrambler. Along with a purposeful high mount front fender, the whole bike sits 5cm higher thanks to a custom suspension setup. A set of rubber gaiters keep mud and dirt out of the fork seals and there's ample grip for off-road jaunts thanks to Hidenau K67 dual-sport tires. And a long flat seat allows quick balance adjustments in the saddle.
After shedding a ton of weight and setting the bike up to be highly manoeuvrable, there's little doubt this CB500 Scrambler performs nothing like the bike it was based on. Fredrik also states that "The engine is slightly sharper and it really has a good kick, but the main difference is in the modern front disk."
Whether the owner of this bike intends to put it to use offroad or not is unclear, but one thing is for sure – he's guaranteed a good time whichever direction he points it in.
Photography by ionkombokis