Alchemy Motorcycles is a tidy little shop that makes tidy little bikes. Based out of downtown San Diego, Michael Valle and his team can fab up anything for your bike. Stellar exhausts. Gorgeous seats. Tidy welding. But their best work's complete builds like this – a gloriously understated 1975 Honda CB500T.
It'll come as no surprise that Michael's no stranger to early Hondas. Moons ago he cut his teeth on a spritely lil' CB160. Struck down with an affliction for early Hondas, the custom bikes rolled out of his shed and the scope of his work quickly expanded. "After building a few more 160s I jumped into a CB550 with a monoshock conversion," he recalls.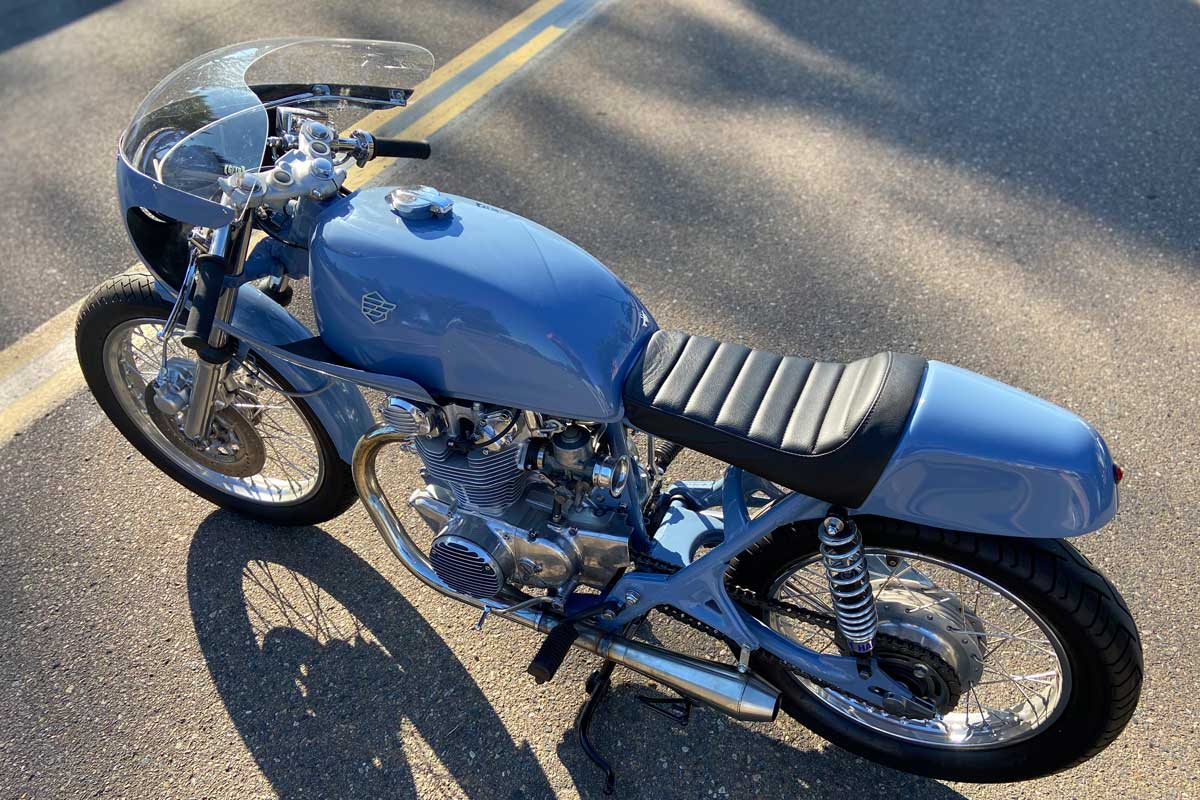 And now, years later, he's a dab hand at all manner of custom work on bikes of any age. But it's still the vintage machines that get his blood pumping. "I really like cafe racers and early 60s race bikes," Michael says, "but what I love is making subtle changes to these old bikes to clean and tighten up their style."
But there's been a hell of a lot more than a slight nip-and-tuck happening here. The CB500T, a fairly unassuming middleweight, came into Alchemy as a weekend warrior and occasional commuter. After a chat with the owner the team knew what they wanted to do; a bare-bones, stripped-back cafe racer.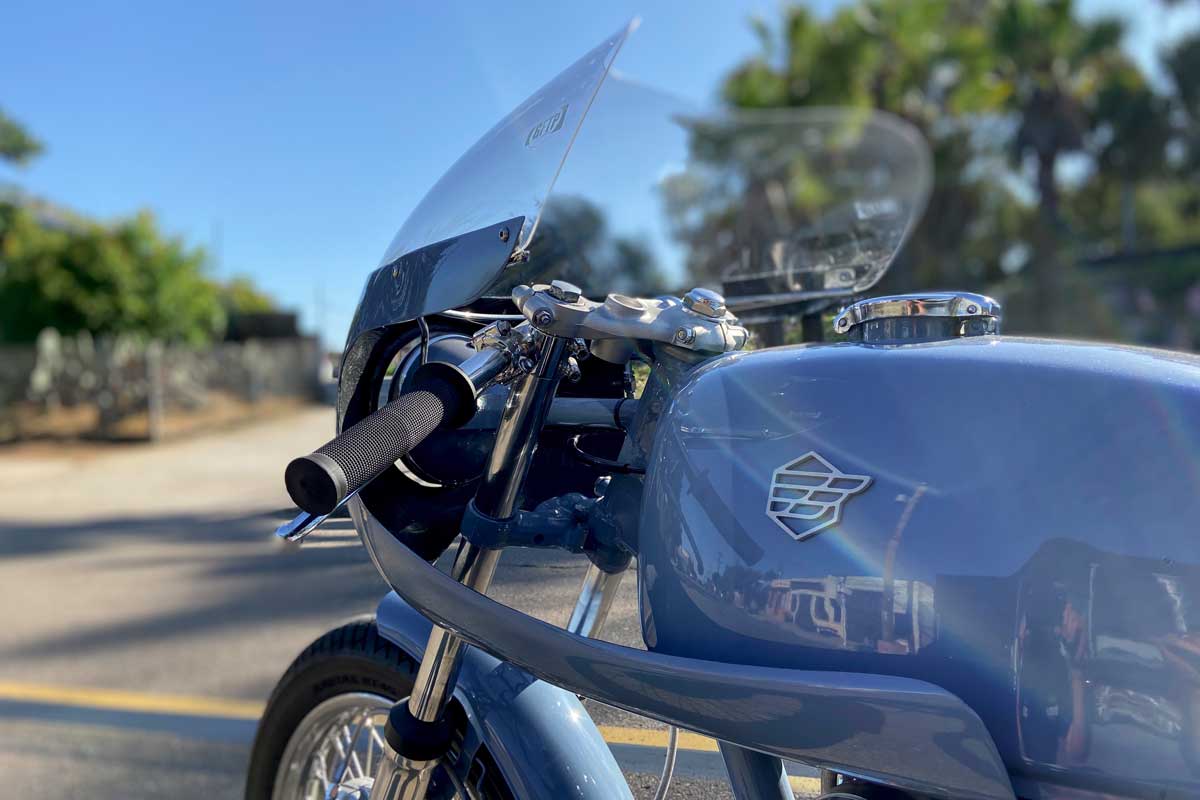 "We went about finding the lines that compliment the tank, the frame and overall build," Michael says. And in this case, the ol' CB gained a GFTP half fairing and a Ducati seat cowl. "We felt that both pieces complimented the shape of the original tank". And he's bang on. The new lines of this CB500T work perfectly.
So with the new bodywork mocked up the bike was torn down. All the hardware went off to be re-chromed while the bodywork and frame were treated to a fresh coat of powder blue paint. And while all that was apart, Michael and the Alchemy Motorcycles team turned their attention to the engine.
"It was in decent condition and ran well," he says, "but it was just time to spruce it up a bit. The customer did some research and found a set of Wiseco high compression pistons that would fit." So the donk was pulled apart, given a valve job and the new pistons installed. The engine was reassembled, sans electric start, to keep things really lean.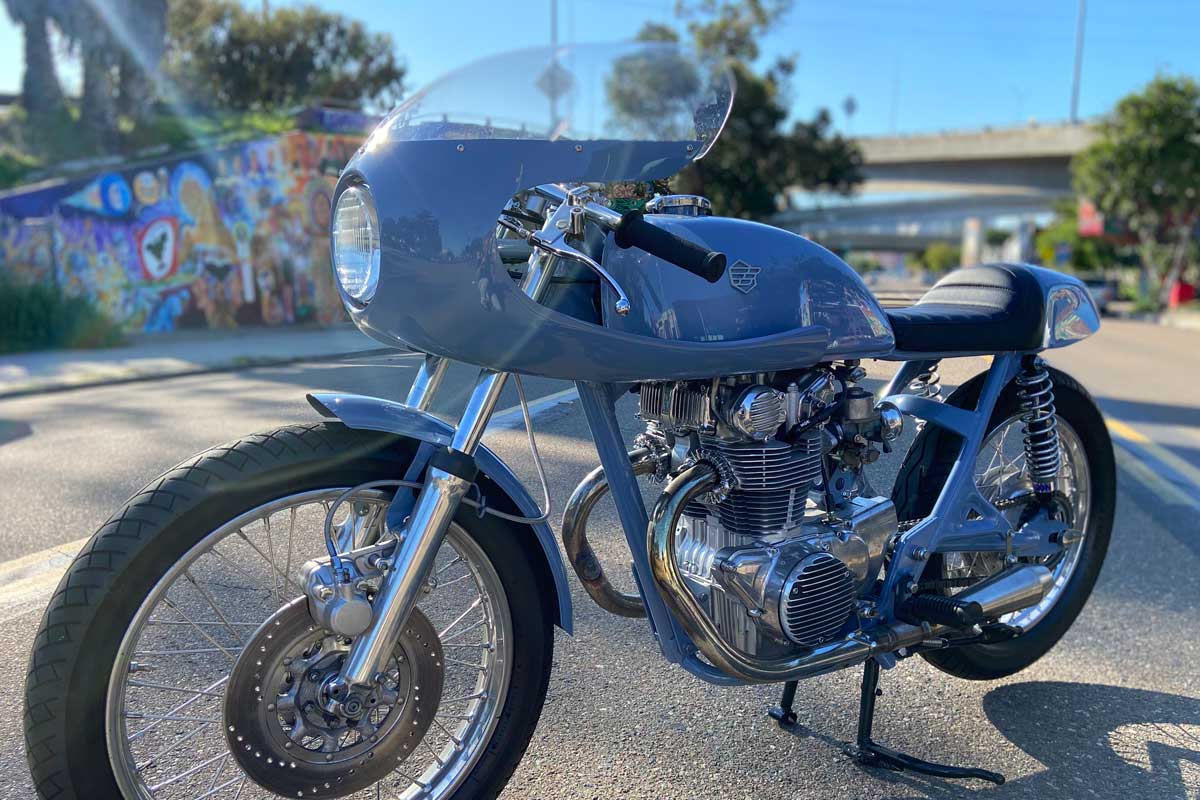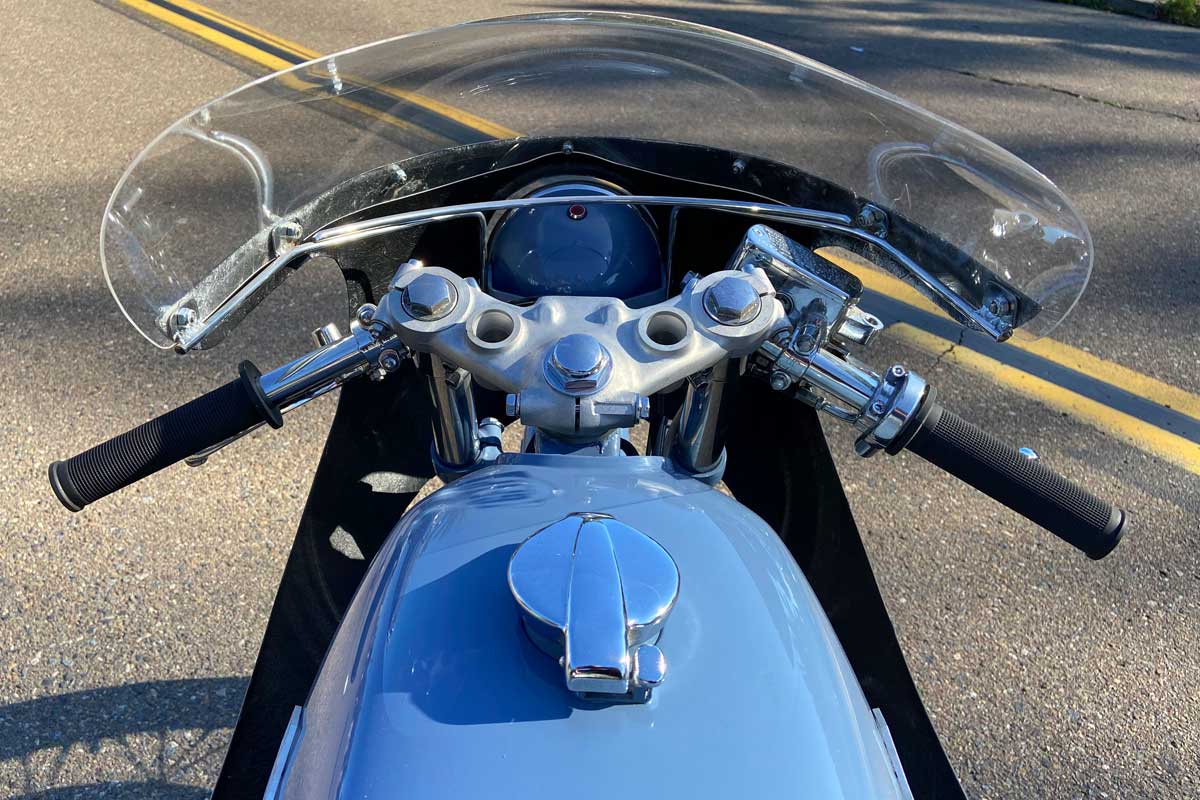 'The motor sparked up on the second kick after the rebuild and we couldn't be happier with how it performs now,' Michael says. "The whole build came together quite effortlessly. That's in large part due to the owner, who gave us free rein when it came to designing the project." And in no small part because Alchemy is damn good at what they do.
The Alchemy Motorcycles CB500T is a stellar example of a 'less is more' build. Deceptive in its simplicity, the craftsmanship is perfect, the livery understated and the eye for design absolutely spot on. You'll struggle to find a nicer example of a 70's Honda cafe racer anywhere.
Story by Marlon Slack