"Stop dreaming, just start building!" These are the words you'll find on Andy Megerle's Instagram profile. I've featured a couple of the German-born moto enthusiasts projects on these pages before. So when an email from Andy turns up in my inbox I'm always eager to see what he has in store for us. For his latest project, Andy's moved away from the cafe racer aesthetic and built a street-ready Yamaha XS650 Scrambler.
Here's how this bike came together in Andy's own words…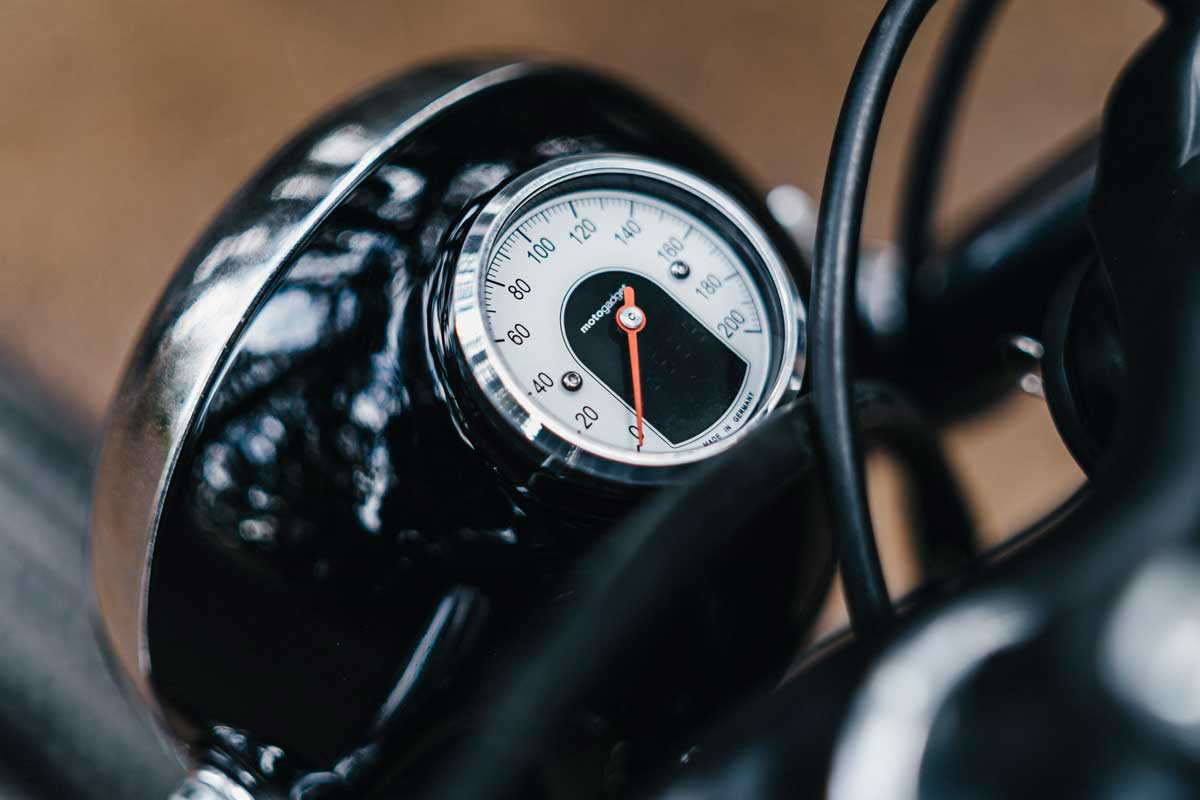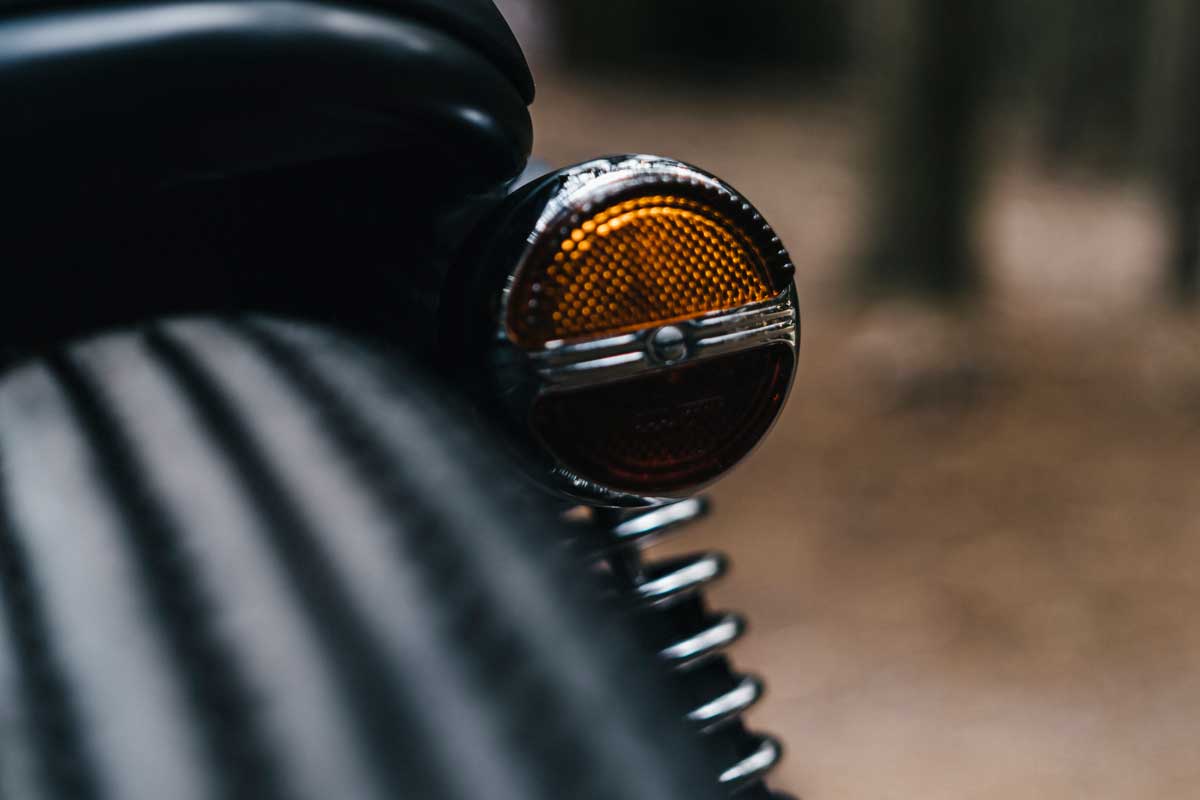 "While I was building the CB750 four and the CB900 Bol d'Or my girlfriend at that time started to get interested in old school custom motorcycles too. After a while, she decided she wanted an XS650 Scrambler. Something low with old school tyres and side-mounted exhausts. While searching the internet one day we found the perfect base to build on, a '74 Yamaha XS650 with an overhauled engine. A few hours later we had the bike in the back of my Volkswagen T3 and transported it home. The very next day we started stripping it down.
During the following few weeks, I cut the back half of the frame, welded a bent tube in its place and made a nice flat seat for it. I then changed the angle of the rear shocks to make it look "faster" and to get the lines flowing better. Next step was to slam the front end. I rebuilt the forks and installed 95mm spacers inside each leg to lower the bike. After the bike had the low stance we were chasing the stock fuel tank looked way too big, so we sourced an aftermarket one online that was smoother and narrower."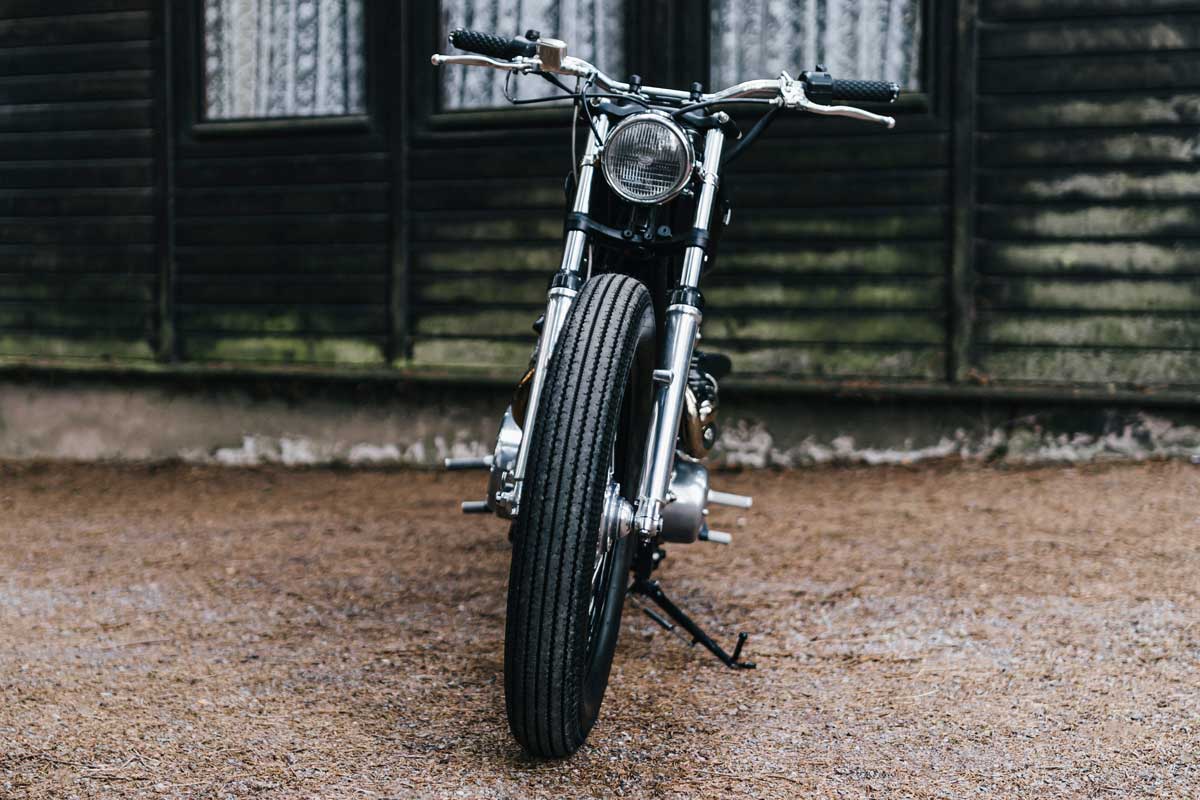 "Next step was to build the headers and new exhaust tips. The entire setup is self-made. First, I built the exhaust tips using rolled sheet metal, drilled pipes and exhaust noise-absorbing padding. I then mounted them the way I thought would look best, short and tight to the bike. Building the headers was done using 40mm stainless steel tube which I cut and bent myself. This was a tricky job because I wanted it to look like it could have been a stock system or maybe some kind of special factory edition. I also didn't want to break the line of the frame in front of the engine, so I had to figure out a nice path for the pipes to flow along. This was particularly challenging on the right of the bike where I had to run it between the engine and frame tubing. It was quite a challenge and took me several days to get right, but the challenging tasks are usually the most fun for me.
Once the exhaust was done I started our XS650 Scrambler to make sure it sounded good and not too noisy for the street. It turned out well so I ground down each and every weld then smoothed it all off using finer tools. Once it was smooth I polished the shit out of it to make it appear as though it was made from single bent tubes. I followed the same procedure with the exhaust tips before sending them off for a high-temperature ceramic coating."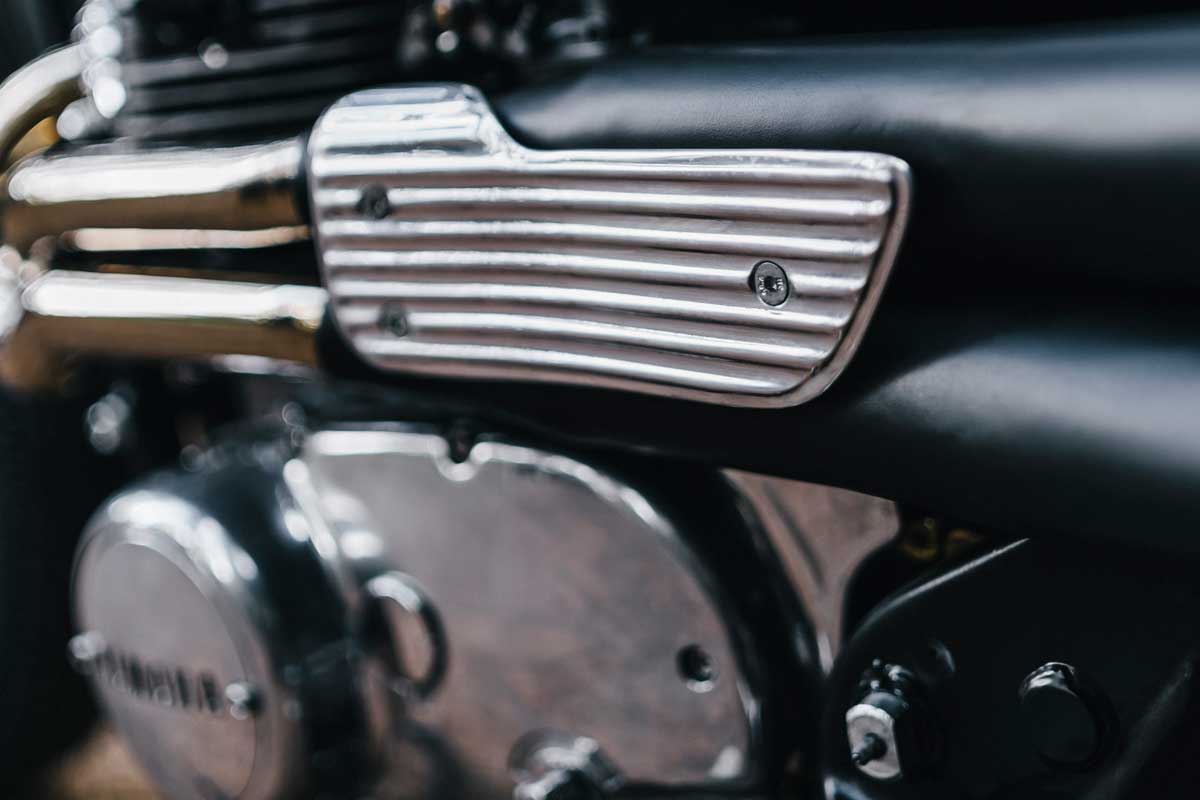 "The next thing on the list was to make sure the lights matched the minimal look of the bike. I went with a Suzuki RV50 headlight. Inspired by the first Honda Z50 Monkey bike, I decided to fit a speedometer inside the headlight bucket. I logged on to the internet and ordered a Motogadget speedometer then headed to my Lathe and fabricated a housing for it. I tig welded that into the RV50 headlight bucket while I waited for the speedo to turn up in the mail. For the rear brake light, I went exploring in our old barn. I headed straight to a wooden box which was leftover from my grandfather's trucking days in the '50s and '60s. It was the same box I sourced the rear light for my Honda CB750 out of. I found an old Hella backlight which was probably from a Mercedes truck. I fabricated a stainless steel mount for it, which I wanted to look like it was cast out of one piece."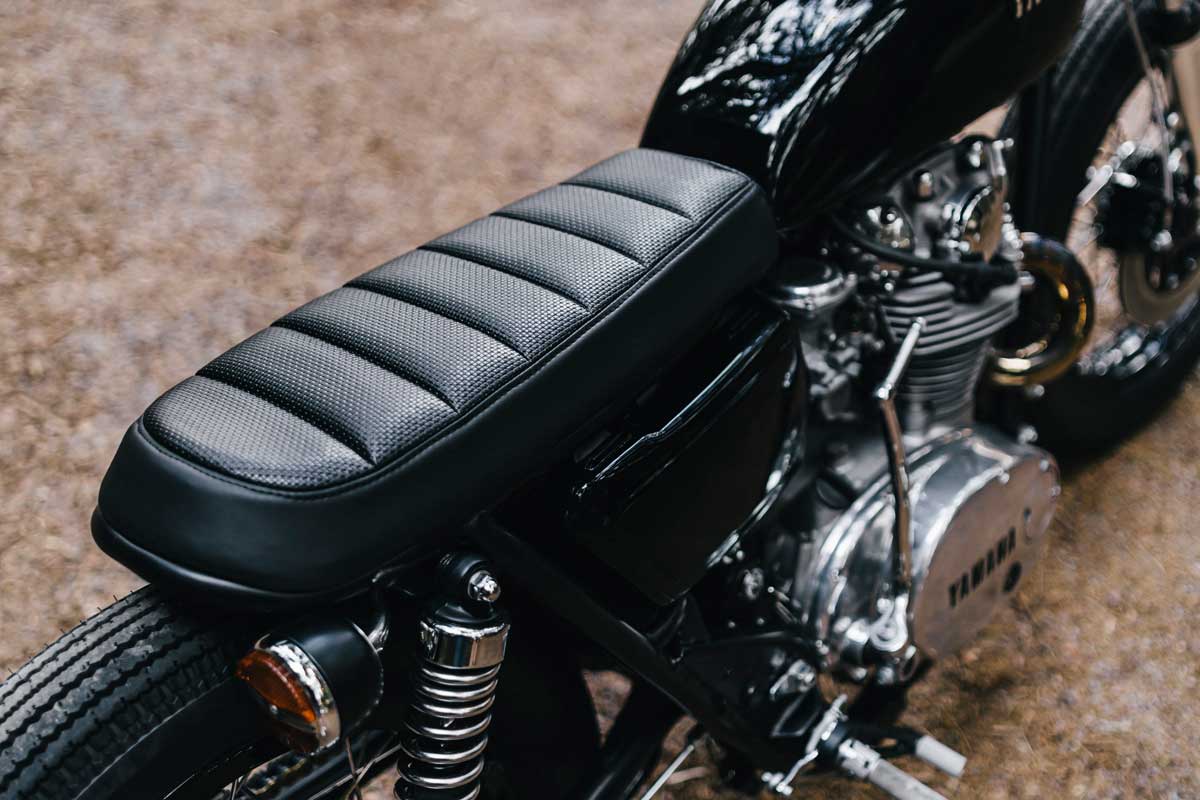 "With all the lighting done it was time for the final test drive to make sure everything worked the way I wanted it to. After that, we dismantled the whole bike again, cut off every useless mount on the frame, smoothed it out and sent all the parts out to be powder coated, chrome-plated or painted and polished. During that time my girlfriend and I broke up. Thankfully I managed to keep the XS650 Scrambler after all the hard work I'd put into it. A few months later all the parts had arrived back at my place so I reassemble the bike to make it a reliable runner which I will now be riding for a while. I will bring the Yamaha to the Essen motor show in winter to display at my friends Camber fashion booth. Then maybe I will sell it after the show."
Photography by Chris Chelios