Andy Megerle's CB750 cafe racer project was a rollercoaster ride of challenges and setbacks. In the end, he managed to turn out an incredible custom Honda that's one of our all-time favourites. During that build, Andy was approached by a friend to build a similar bike for his apparel brand. It's hard to imagine that during that challenging time he would consider doing another, but thankfully he did. After the dust had settled from the CB750 Andy set to work on this bike, a Honda CB900 Bol d'Or cafe racer, and it's clear that he didn't let any of those bad experiences hold him back.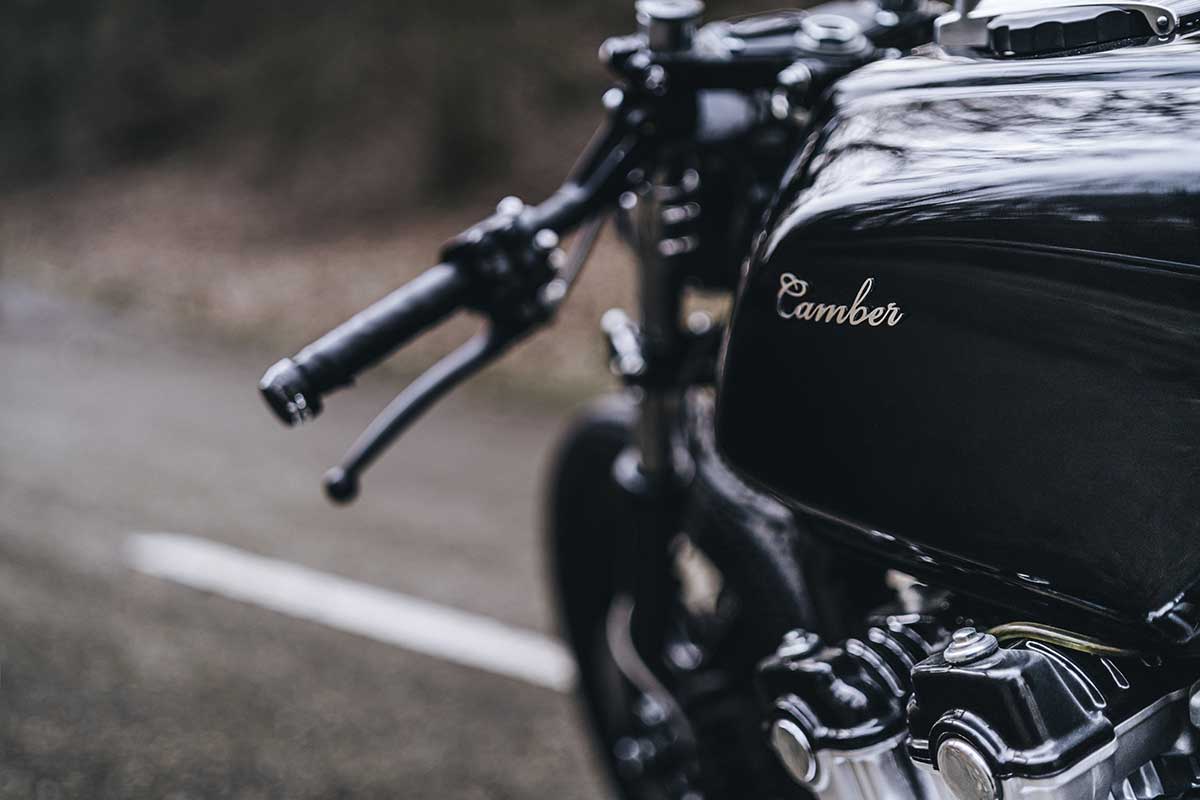 The Bol d'Or was commissioned by Marius Weiß who runs the automotive fashion label 'Camber'. Their concept was unashamedly inspired by fellow German workshop Hookie Co. but with a few tweaks to make it their own. But, before they could begin they needed to source a suitable donor. After a short search, Andy located what he describes as 'the ugliest thing he'd ever seen'. It was a 1978 Bol d'Or that had been customised by its previous owner with disastrous results. Sporting a bright blue frame and contrasting red body parts it was in desperate need of a facelift and Andy was more than happy to oblige.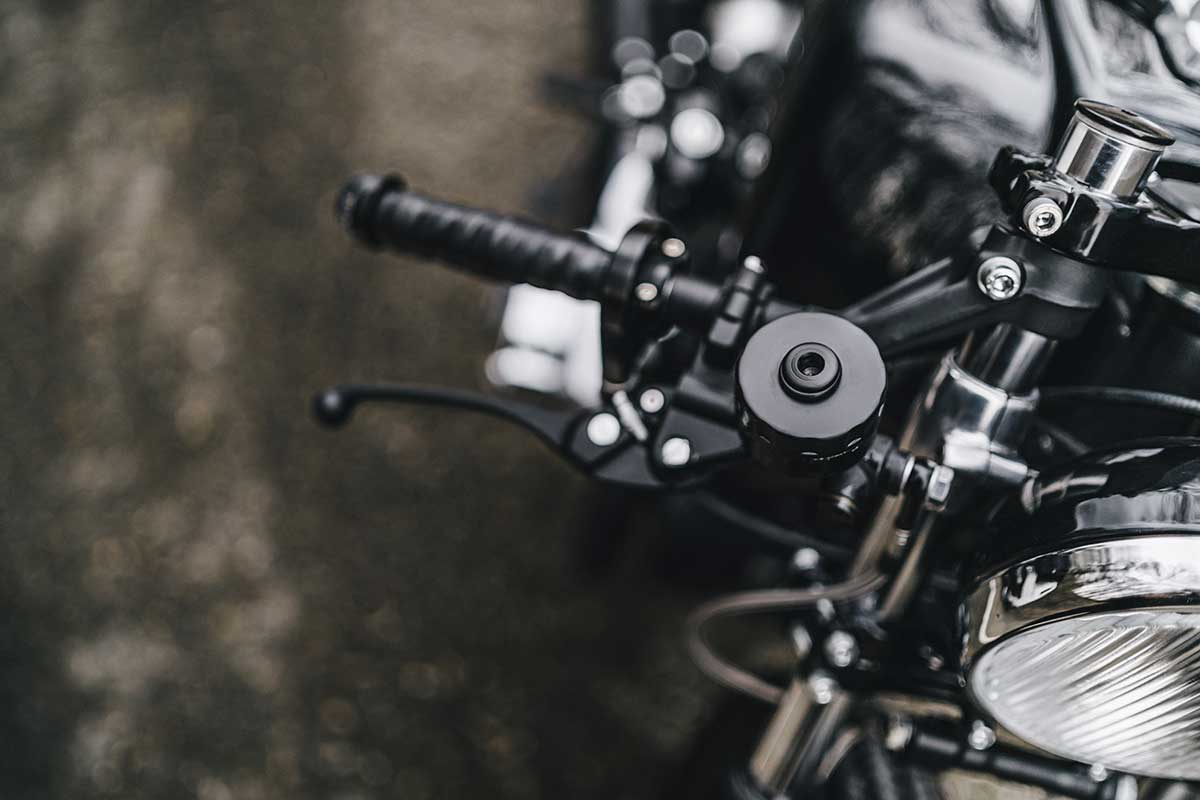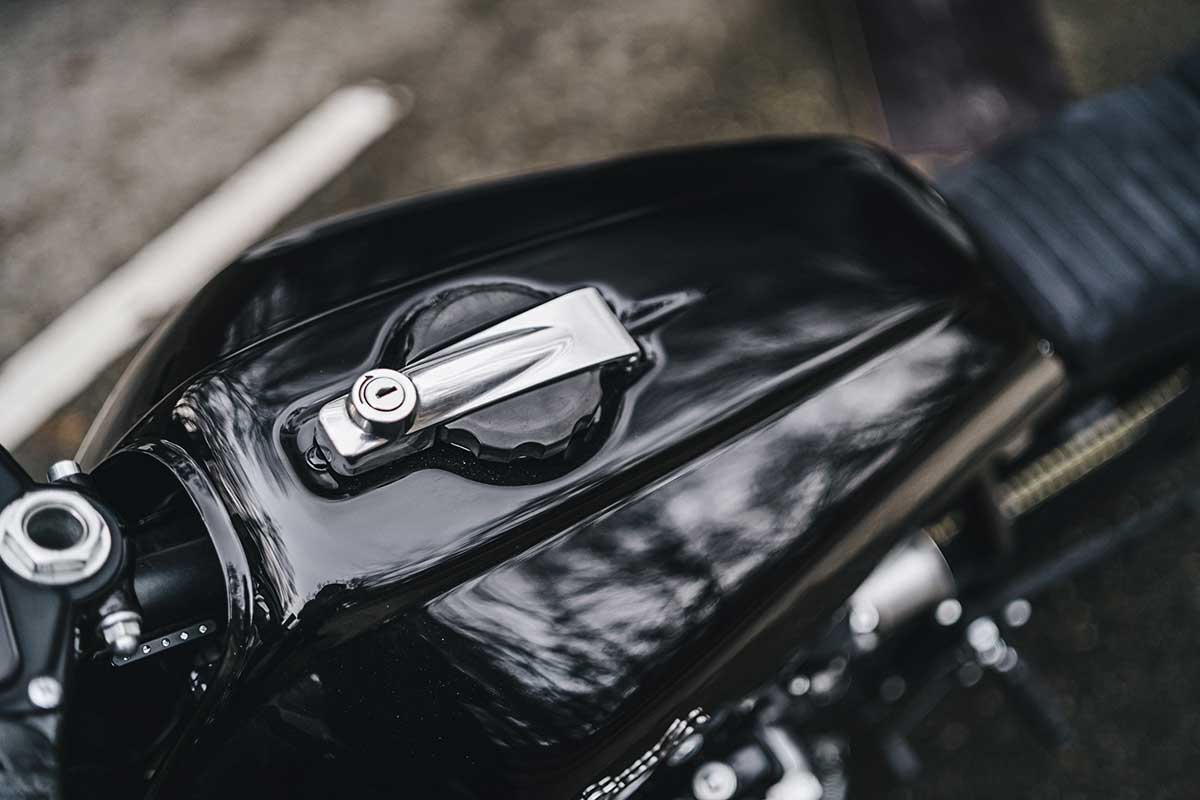 Starting with the frame he stripped away the gaudy blue paint, shaved off unwanted brackets and smoothed the rails. He tightened up the tail by cutting off the stock loop and welded in his own version complete with integrated LED lighting. To fulfil Marius' request for a cafe racer that could seat two Andy then built a custom two-up saddle. He then shaped a small cowl for the rear half that can be easily removed using a bespoke locking system. The most significant change to the bodywork is the work done to the factory CB900 Bol d'Or fuel tank. Andy cut each knee dent out before welding in filler panels. After smoothing the seams the tank was given a coat of gloss black and the dents finished using a repeating Camber pattern. It's a different style to your average cafe racer, but one that definitely works on this angular build.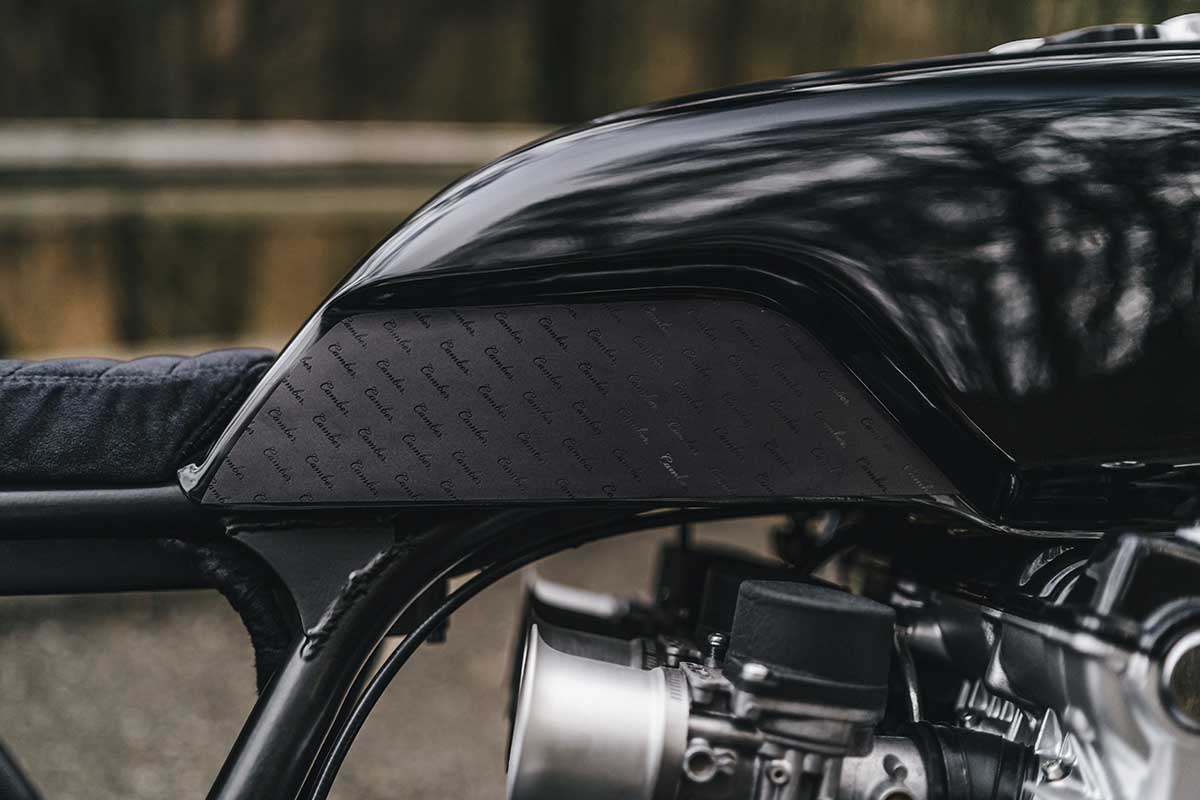 The Honda's slick new cockpit consists of a Motogadget Motoscope mini sitting in a custom made alloy casing. The fork mounted fuse box was never a good look so it's been moved well out of sight. Honda's CB900 Bol d'Or wore clip-on style bars from the factory and they're still present on the Camber cafe racer. The only difference is that Andy's flipped them over for a more aggressive riding stance.
Along with its awesome new look, the Honda now runs like a new too. Andy performed a complete engine overhaul using new pistons and parts throughout. The carbs now breathe freely via a set of the biggest velocity stacks they could find and the engine exhales through a modified Vance and Hines 4-into-1 exhaust system. The electrical system is all new too using all the best bits from Motogadet's range.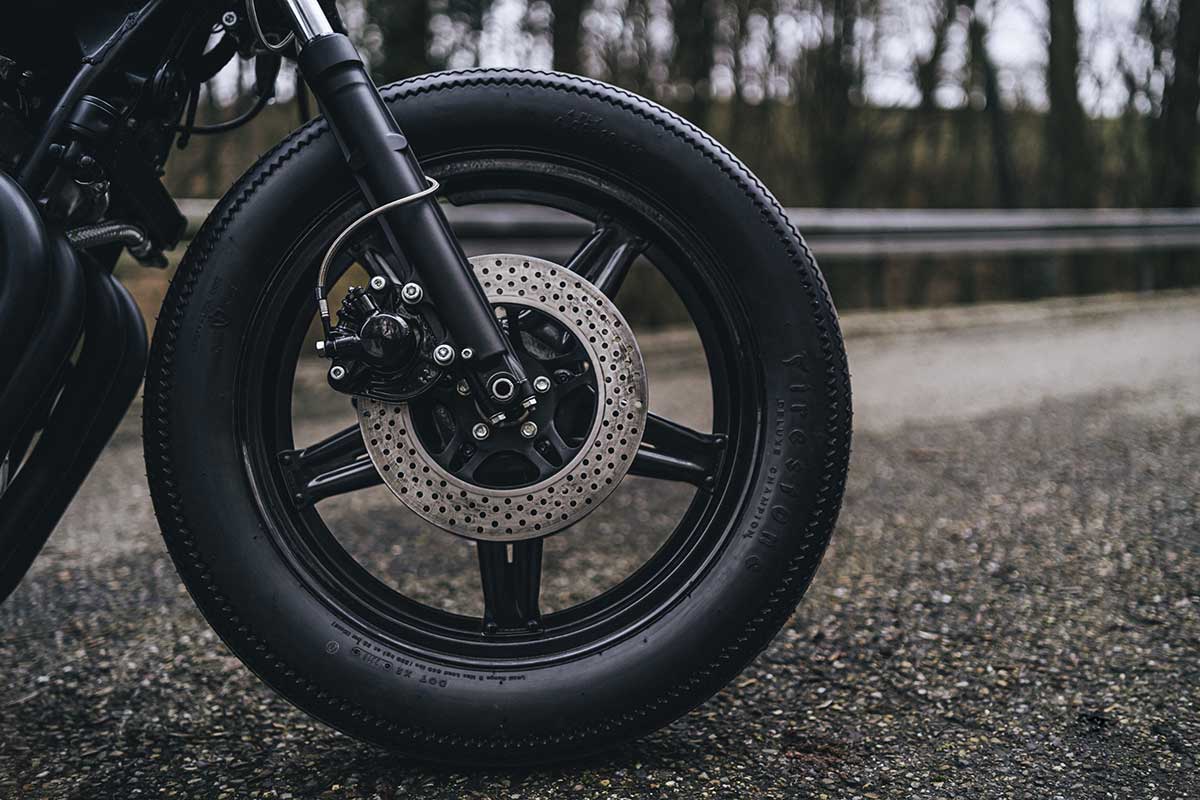 Black plays a big part in the Camber catalogue so it was only natural their CB900 Bol d'Or would follow suit. Andy balanced its use with raw and polished surfaces that help to hero the bikes impressive inline four. After the Honda was completed it made its debut at the Essen Motor Show.  Essen is Europe's largest car show attracting around 50,000 visitors. Amazingly despite being an unexpected sight at the show, it drew large crowds to the Camber stand all weekend. As far as promotional tools go I would bet that this Honda will continue attracting plenty of attention wherever it goes on show.
Photography by Chris Chelios