Living with a classic bike is like being in a relationship. If you're not prepared to make compromises it'll never work. The big difference though is that old motorcycles can be modified to correct any shortcomings. Nacho Fernández, of the Spanish workshop Señor Motorcycles, is a dab hand at making over motorcycles. So when he decided to enter into a relationship with an eighties Honda CB900 Bol d'Or he first had to make sure it was going to satisfy his daily riding expectations.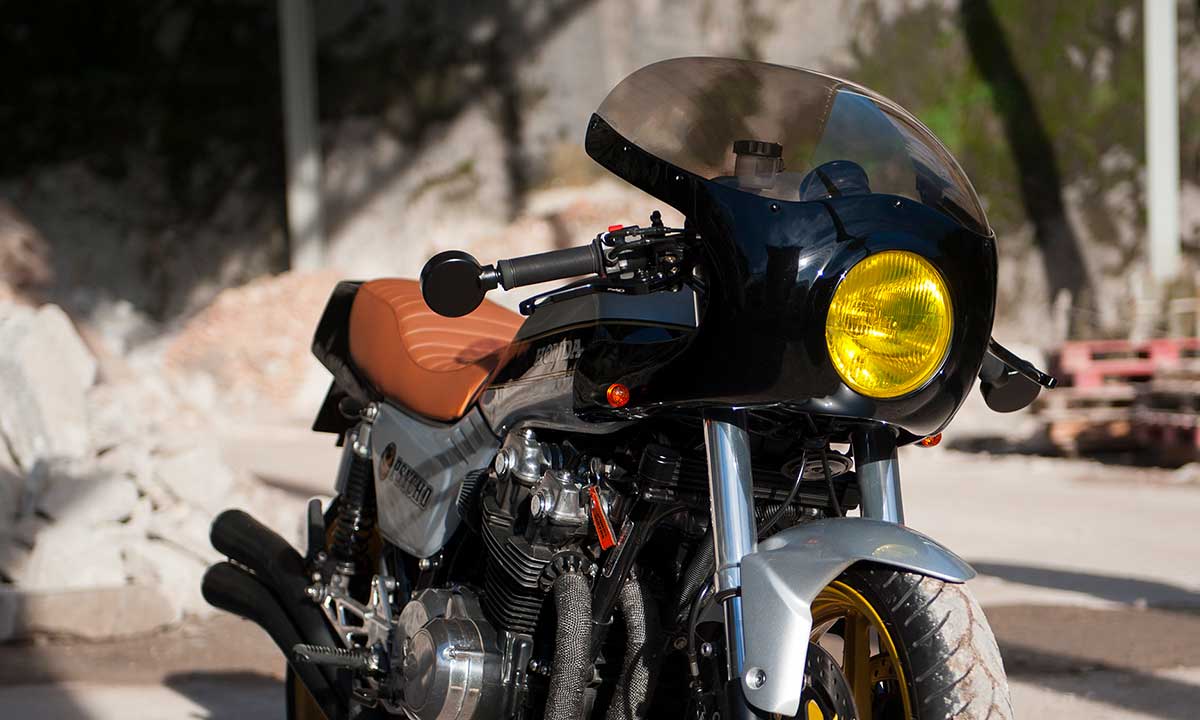 'Our goal at Señor Motorcycles is to make different motorcycles that are 100% functional." says Nacho and he's applied that same approach to his CB900 Bol d'Or.
Nacho's Honda was showing its age in the handling department. Knowing that wasn't going to keep him happy, he and the Señor team set about improving it. First, they dispensed of the Honda's stock front end and installed a Suzuki GSXR 1100 alternative. This meant pressing a new stem into the Suzuki triple clamp and dispensing of the standard handlebars. As for the rear suspension, it's now managed by YSS piggyback shocks. This was a great start, but Nacho wanted more, so the upgrades continued all the way down to the asphalt. The Honda now rolls on a set of gold 17-inch VTR SP01 rims wrapped in Metzeler's well respected Roadtec Z8 tyres. Stopping power was also given an overhaul by mixing components from their 2 donors. Up front is the GSXR 1100 setup while the VTR SP01 disc manages the rear. Braided lines and Honda CBR600 controls complete the package.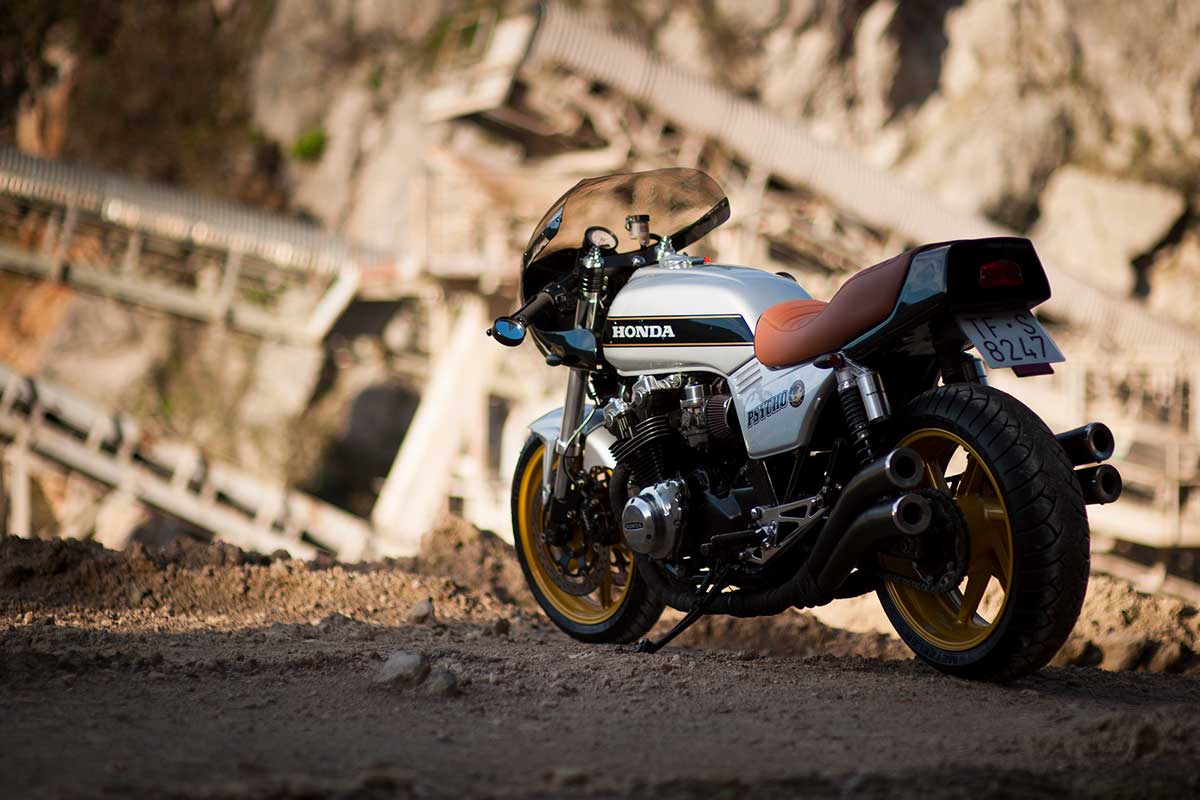 One aspect of the CB900 Bol d'Or Nacho has always loved is its engine. Honda tuned the inline-four to maximise mid-range performance rather than top speed. This made the bike most enjoyable in everyday commuting conditions. So rather than messing with a good thing, Nacho limited his work to a thorough service, pod filters on retuned carbs, and a very sexy, swooping 4-into-4 aftermarket exhaust. This added a bit more poke to the overall package without changing what Nacho loved most about the bike.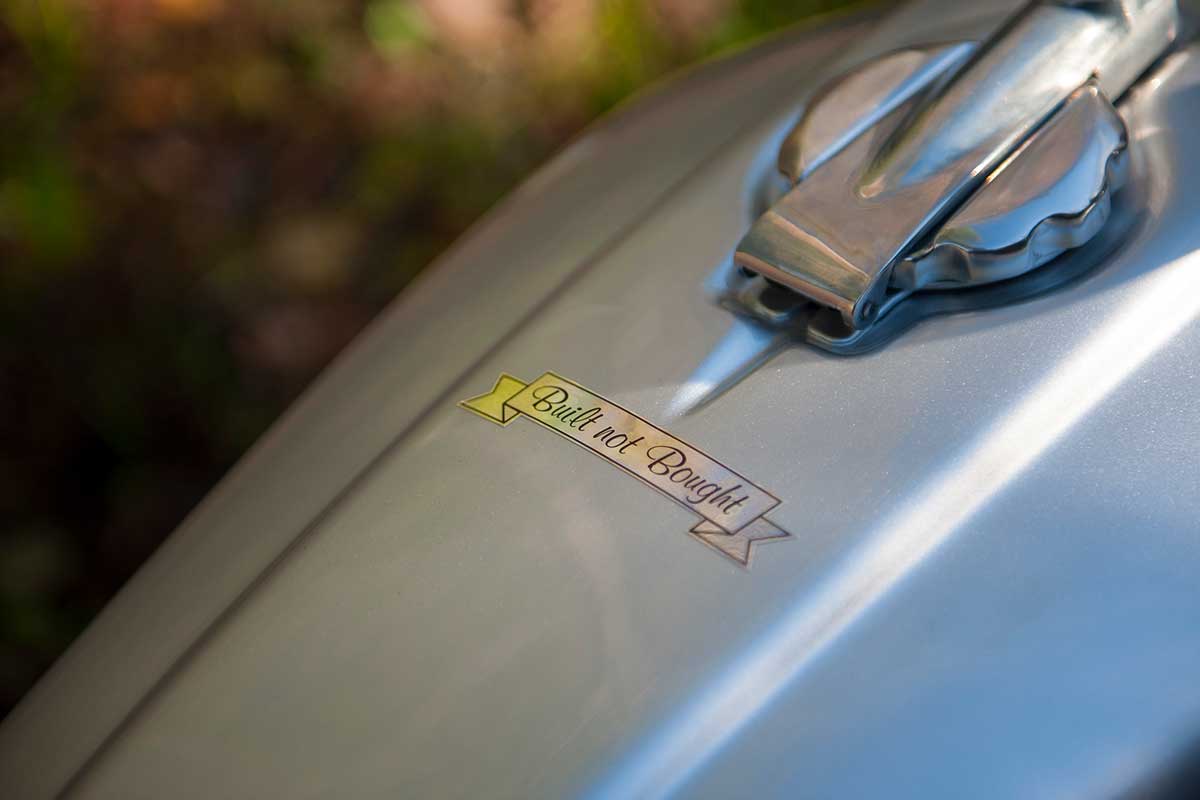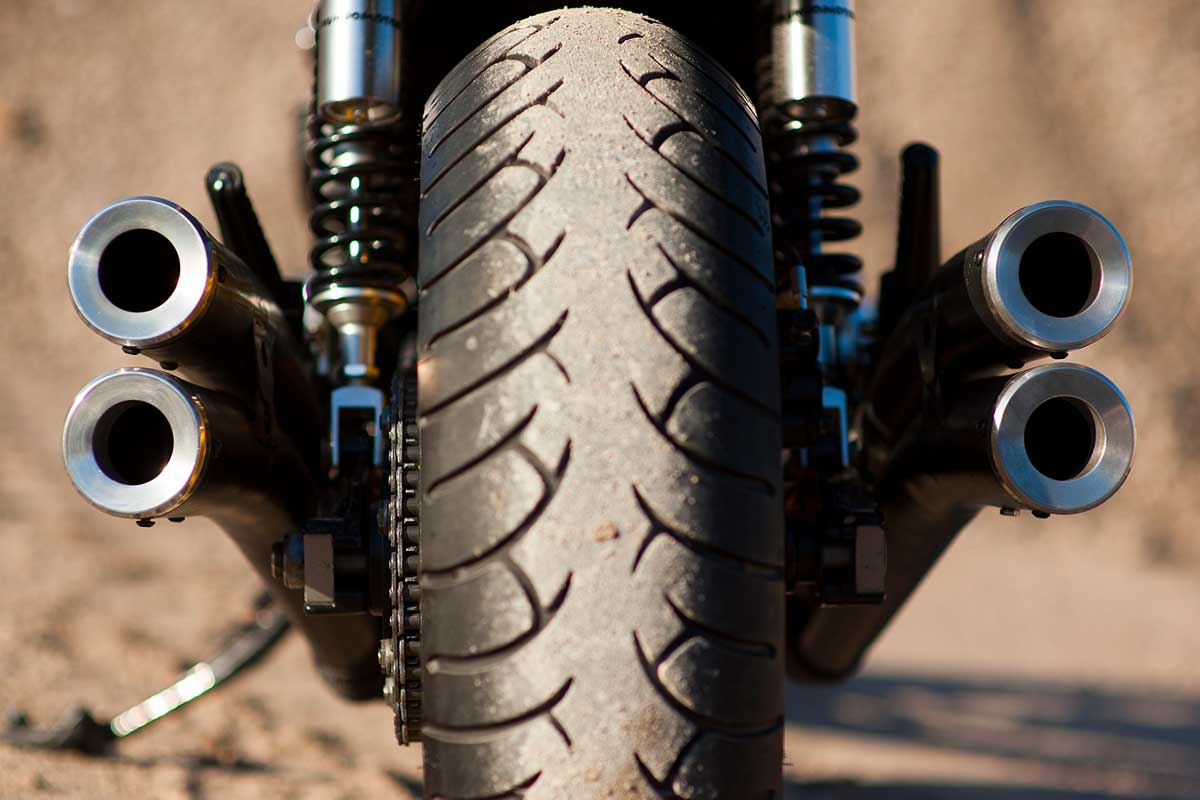 As for how the CB900 Bol d'Or looks, this was one area where changes had to happen. The facelift began with some work on the bike's chassis. The rear end of the frame is all-new, designed to accommodate a shorter, custom made rear cowl. The boxy tail has a distinct retro racer vibe and was shaped and moulded at Señor Motorcycles HQ. There's also a custom made fairing on the front and both have been finished in black to keep proportions tight. The remaining bodywork is original, finished in a classic silver scheme with decals bearing the bikes new name, 'La Psycho'.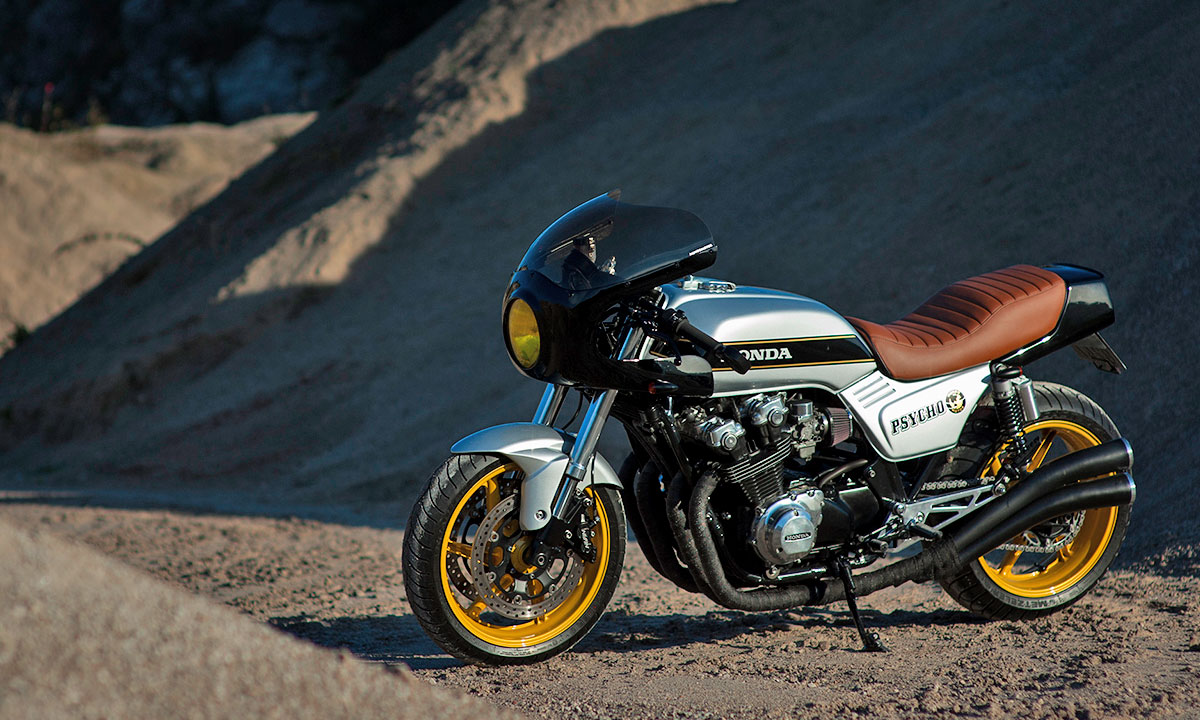 In keeping with the everyday usability brief, this CB900 Bol d'Or features a modest list of aftermarket upgrades. For starters, there's a Motogadget Chronoclassic gauge taking pride of place in the cockpit. LSL provided both the yellow lens headlight and clip-on handlebars which now wear CBR600 controls and bar end mirrors. The remainder of the lighting is also new with a Lucas style taillight mounted into the rear cowl and inconspicuous bullet indicators front and rear.
Since the rebuild, Nacho and his CB900 Bol d'Or are getting on great. The bike makes regular appearances on Señor Motorcycles social media channels which we all know is a sign of a good relationship. However, should things ever go awry, we'd happily offer this retro Honda a new home.
Shop This Look
| | | |
| --- | --- | --- |
| Image | Product | Buy Now |
| | Motogadget Chronoclassic | |
| | Retro taillights | |
| | Bullet indicators | |
| | Classic headlights | |
| | Clip on handlebars | |
| | Bar end mirrors | |