The hotter it gets, the harder it is to properly suit up for a ride — over 35c, the idea of a jacket just doesn't appeal. The range of REV'IT overshirts offer protection with far less bulk than a traditional riding jacket, and with the release of their Tracer Air overshirt, they've added increased airflow to an already impressive summer riding shirt.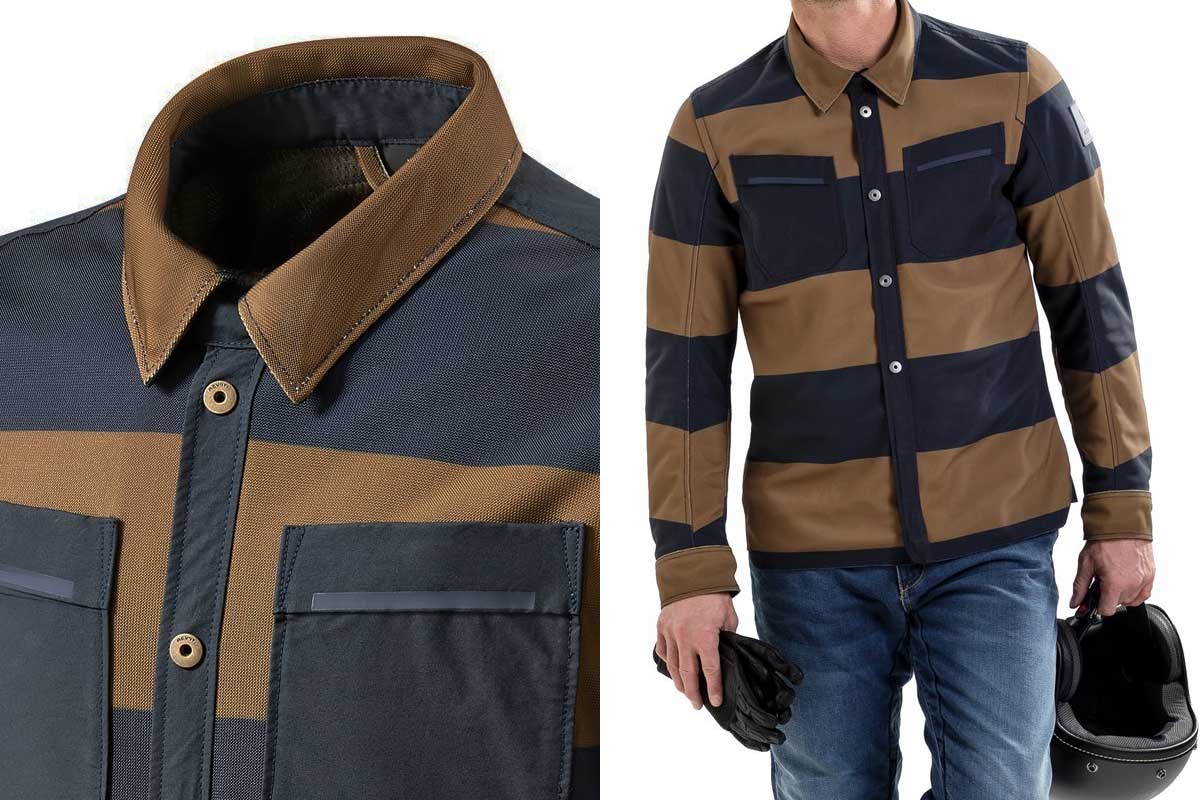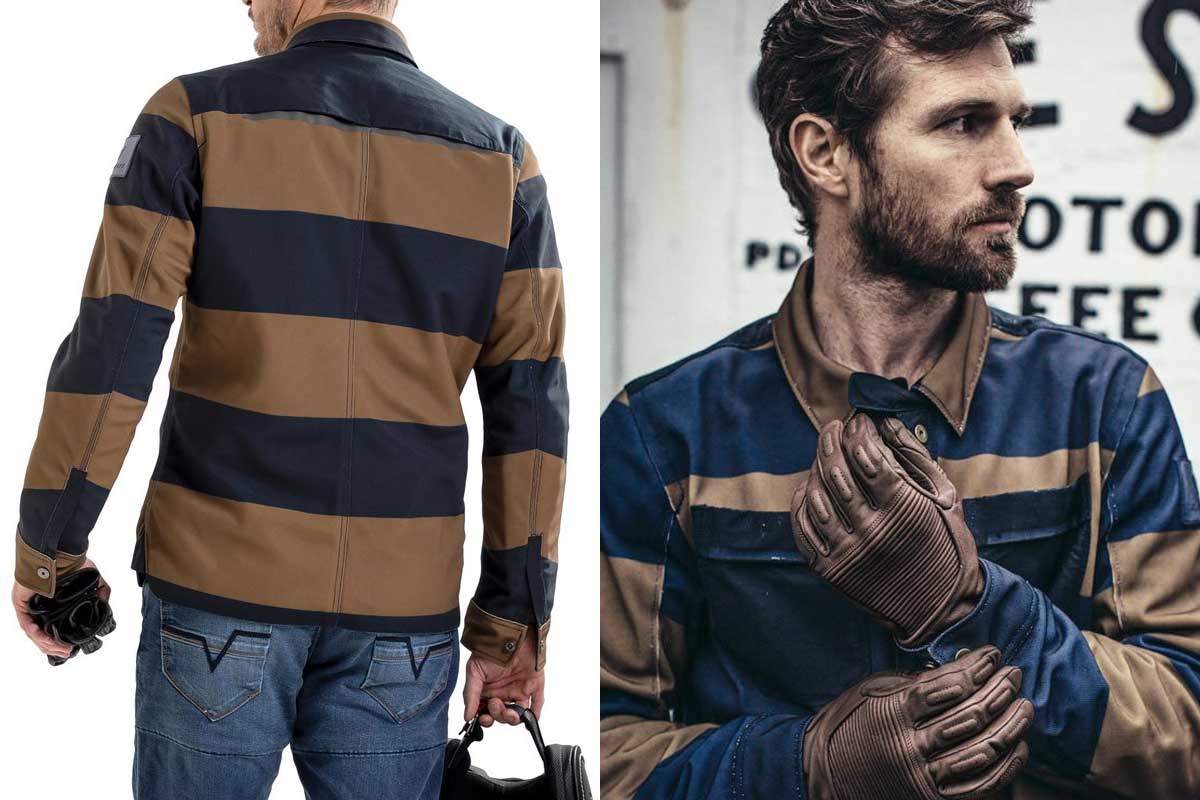 REV'IT's proprietary PWR abrasion resistant outer shell comes standard on all overshirts. With their Tracer Air overshirt, they've developed a mesh PWR shell with an open yet protective structure that allows a good amount of airflow in, keeping you cool despite the heat. Thin and flexible CE level 1 armour at the elbows and shoulders offer extra protection, which you can increase even further with the addition of the optional CE level 2 backplate insert.
A belt loop secures the Tracer Air overshirt to your jeans for a gap-free ride and all seams are triple stitched for outstanding strength and longevity. Colour options include solid black or prison style wide rugby stripes in green on green or brown on blue. With protection and ventilated comfort, chances are, the Tracer Air overshirt will fast become your go-to pick whenever things start heating up.