It's a perfect collaboration. In 2016, renowned helmet brand Bell Helmets brought back their iconic full face Moto 3 after a forty-year absence. Now they've teamed up with Fasthouse, a brand steeped in the old-school dirt bike cool of California's lawless 60s and 70s, to bring out an eye-catching colorway that uniquely suits the original styling of the Moto 3.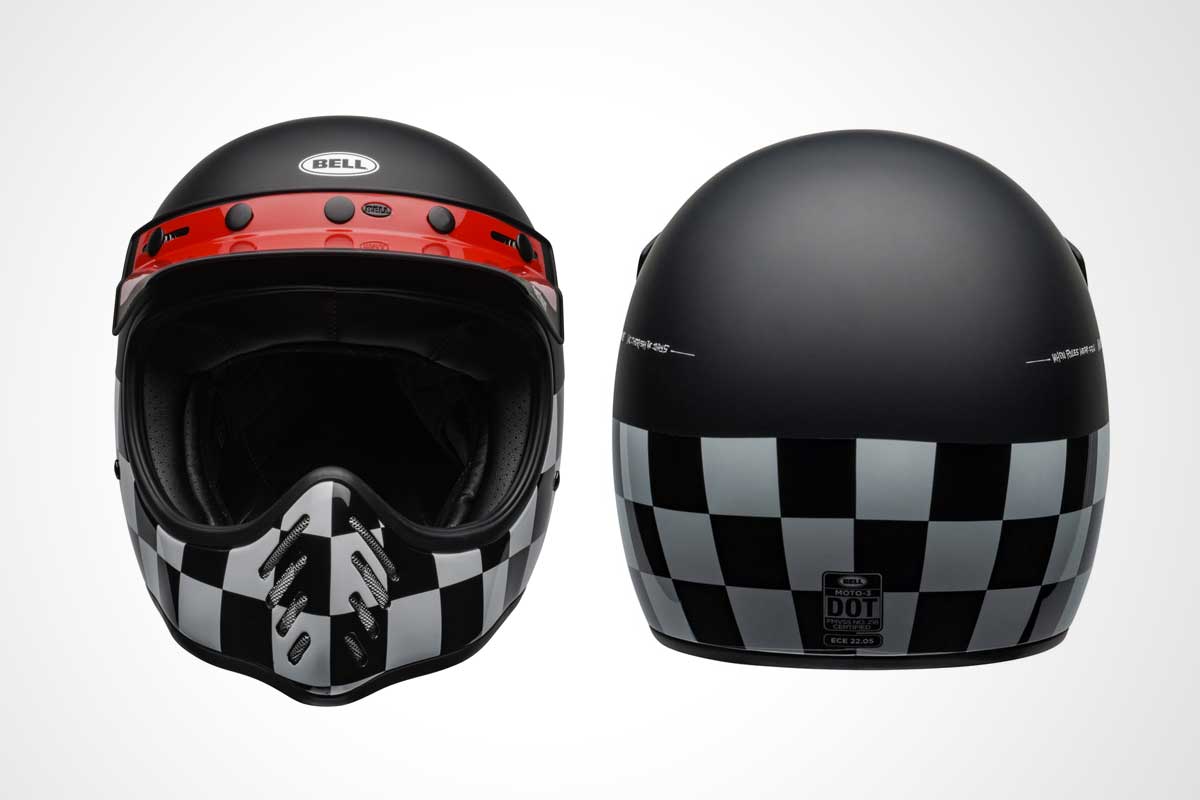 Fasthouse was born in the latter part of the last century, created by Hollywood stuntman Kenny Alexander, a guy who's been riding dirt bikes since he was seven years old. After founding the Day in the Dirt Motocross Grand Prix in 1998, a race/party that still runs every November in Southern California, Alexander started Fasthouse to supply riders with gear and apparel with distinct, irreverent style.
That style is on full display in the Bell Fasthouse Moto 3, with its matte black dome, black and white checkered lower half, and cherry red visor. The overall shape is nearly an exact replica of the Moto 3 that was first introduced in the 70s — from the diagonal chin guard vents to the snap-on visor — but the safety features and production values have been updated for today.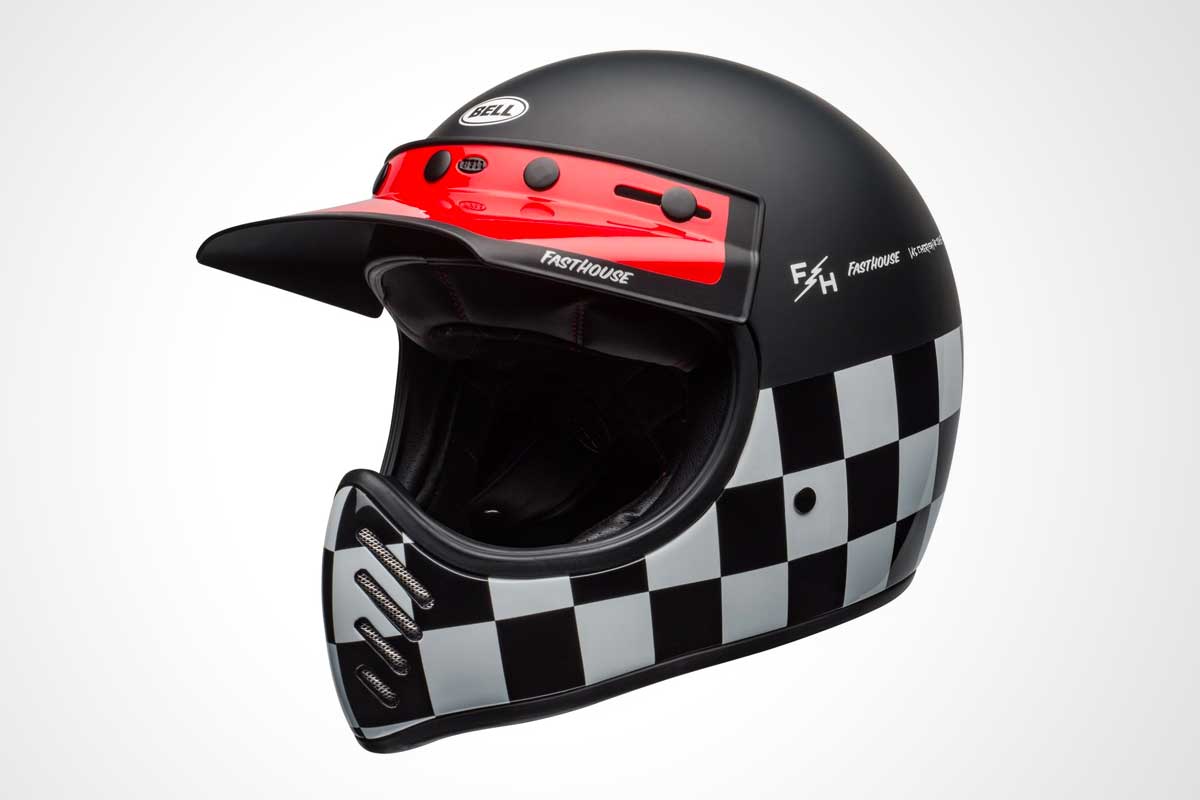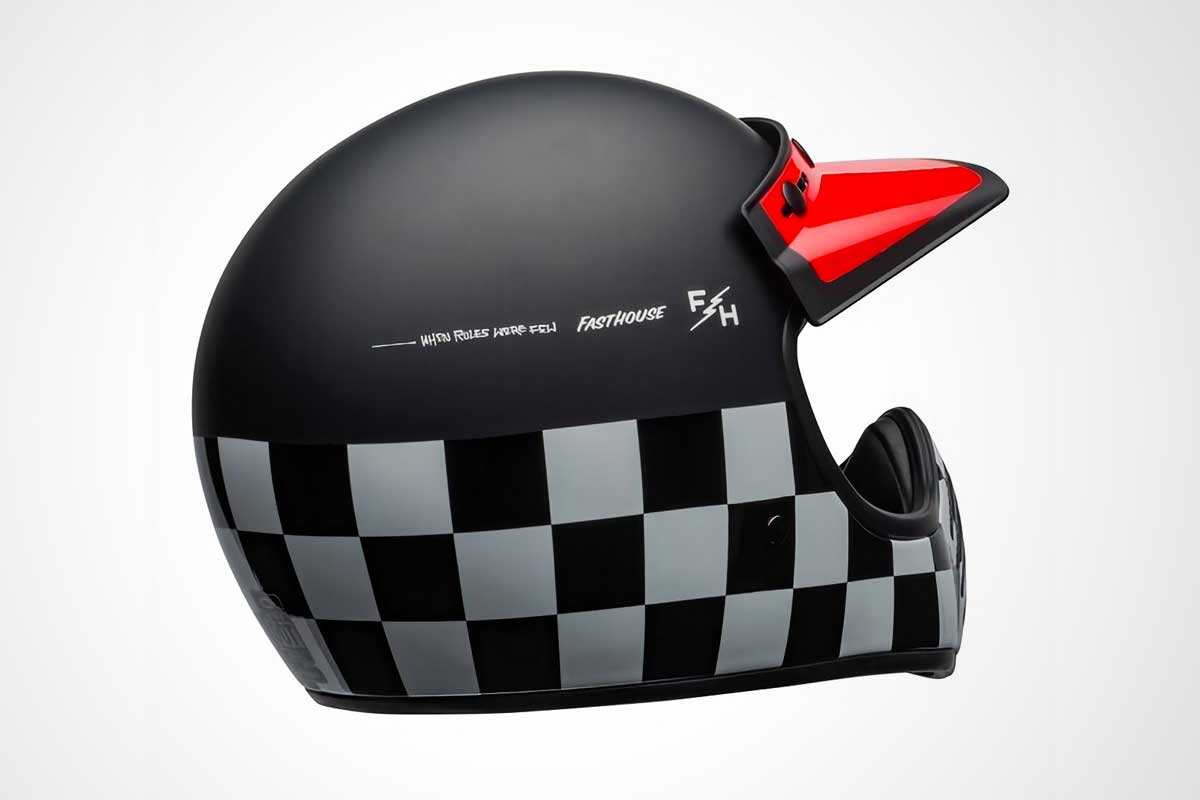 The Fasthouse Moto 3 shell is a fiberglass composite with an EPS-lined chin bar. Offering both DOT and ECE certifications it's a legally acceptable option for most continents. Inside, the antimicrobial terry cloth liner keeps things fresh, and if that proves not enough, the liner is removable and washable as well. To keep the mud (or road grime) out your eyes pair the helmet with a set of MX style goggles or a pair of motorcycle sunglasses.
When Bell reintroduced the Moto 3, it was a pretty good opportunity for riders in search of classically styled helmets — this new racing inspired Fasthouse collaboration makes that opportunity even better.