Leather has long dominated as the material of choice for motorcycle jackets. And denim jackets have been style icons for decades. Now REV'IT! has combined the two to develop a riding jacket that's unlike anything else in your collection. It's called the Crossroads Jacket and it not only looks remarkably cool, but it also has your safety in mind.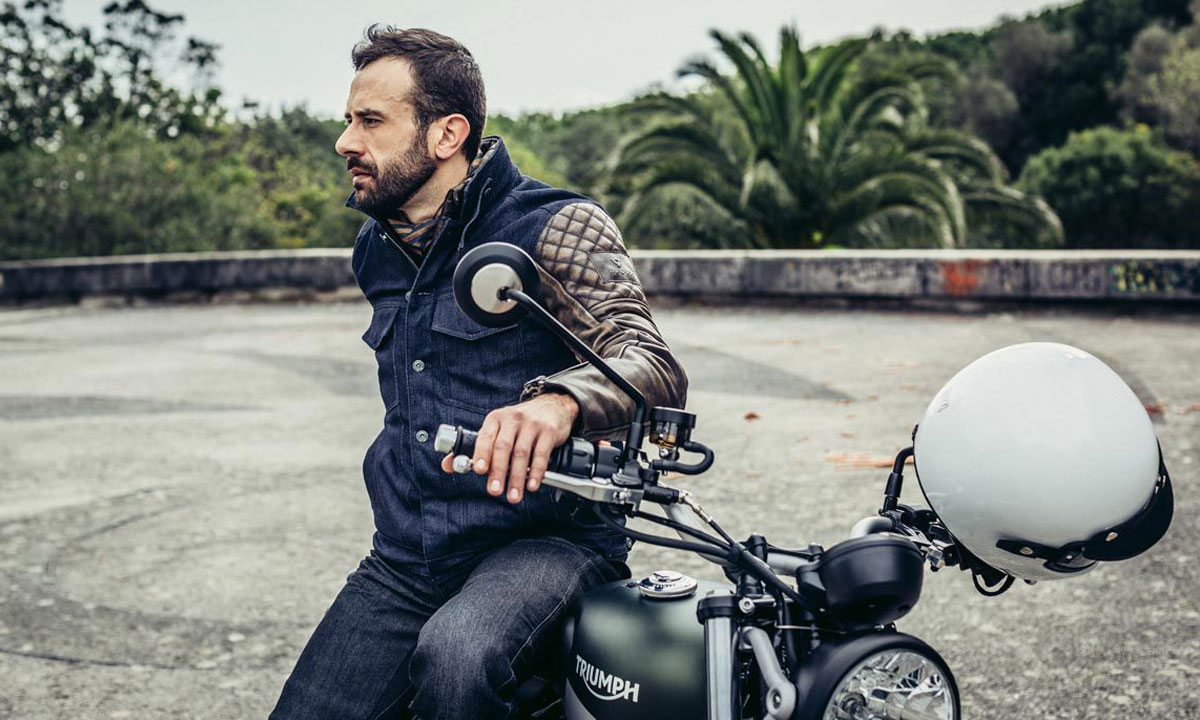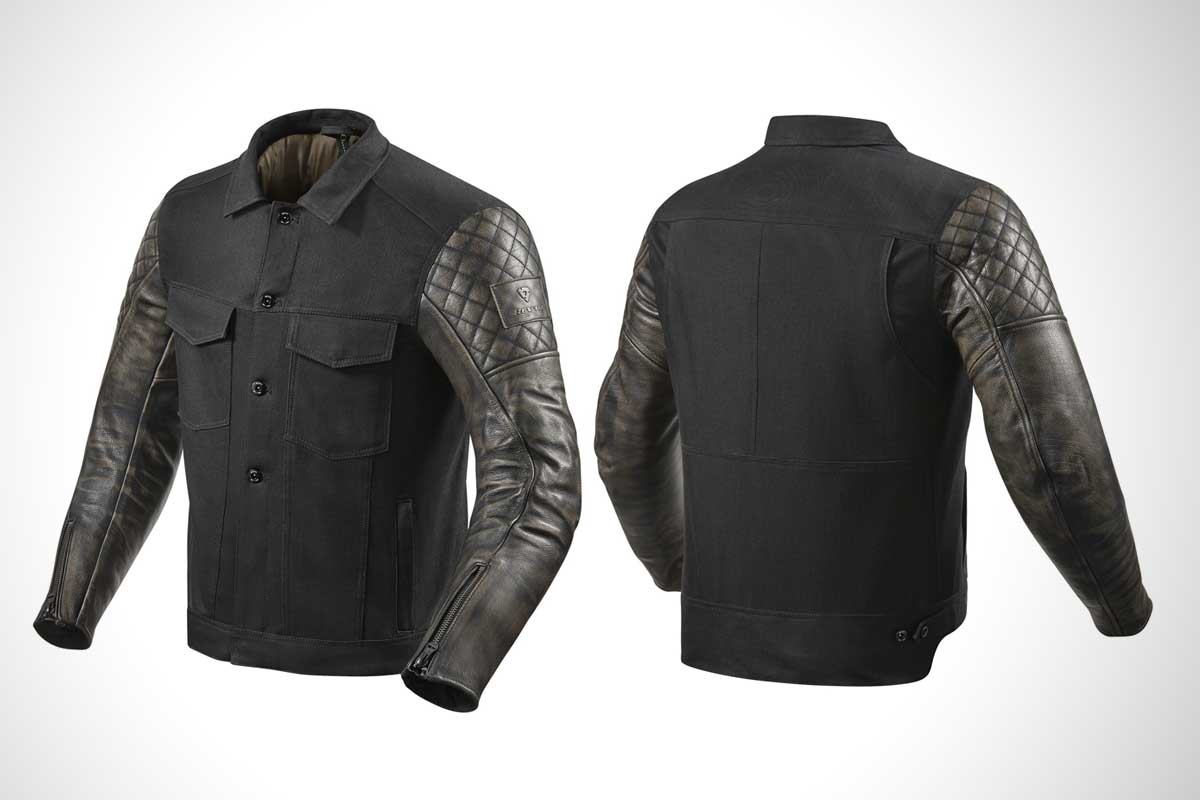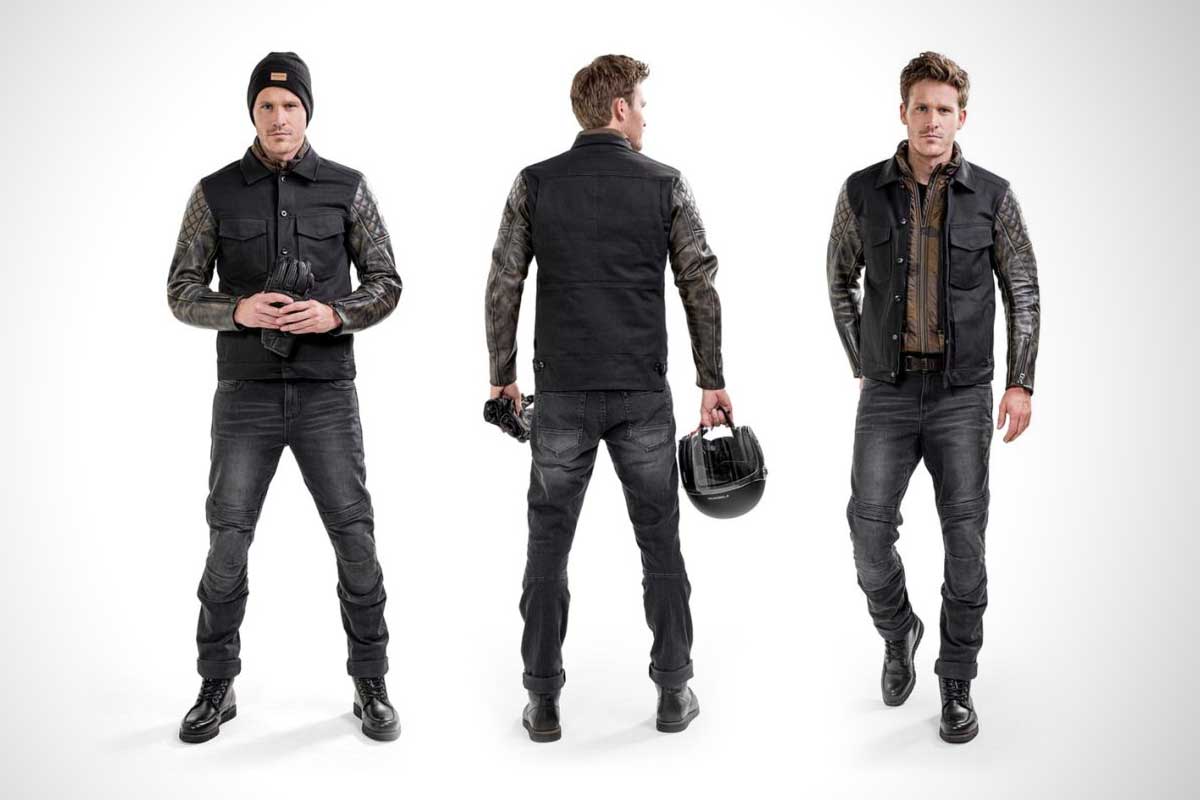 Rev'IT! has lined the chest and back of Its Crossroads jacket with extra durable Cordura denim. The arms are constructed from buffalo leather that's specially treated and highly abrasion-resistant. Both shoulders and elbows are reinforced with the protection of REV'IT's SEE SMART impact armour, and there's an insert for back armour should you decide to upgrade the protection even more.
Armour inserts on many jackets can end up looking bulky and often fall short of being comfortable. That's where the REV'IT SEE SOFT armour differs. The protection technology used in the Crossroads Jacket was developed by the company in-house. It's constructed from a highly impact-resistant blend of nitrile and polynorbornene rubber formed into hexagon-shaped studs that absorb and deflect impact energy while remaining flexible, thin, and ventilated.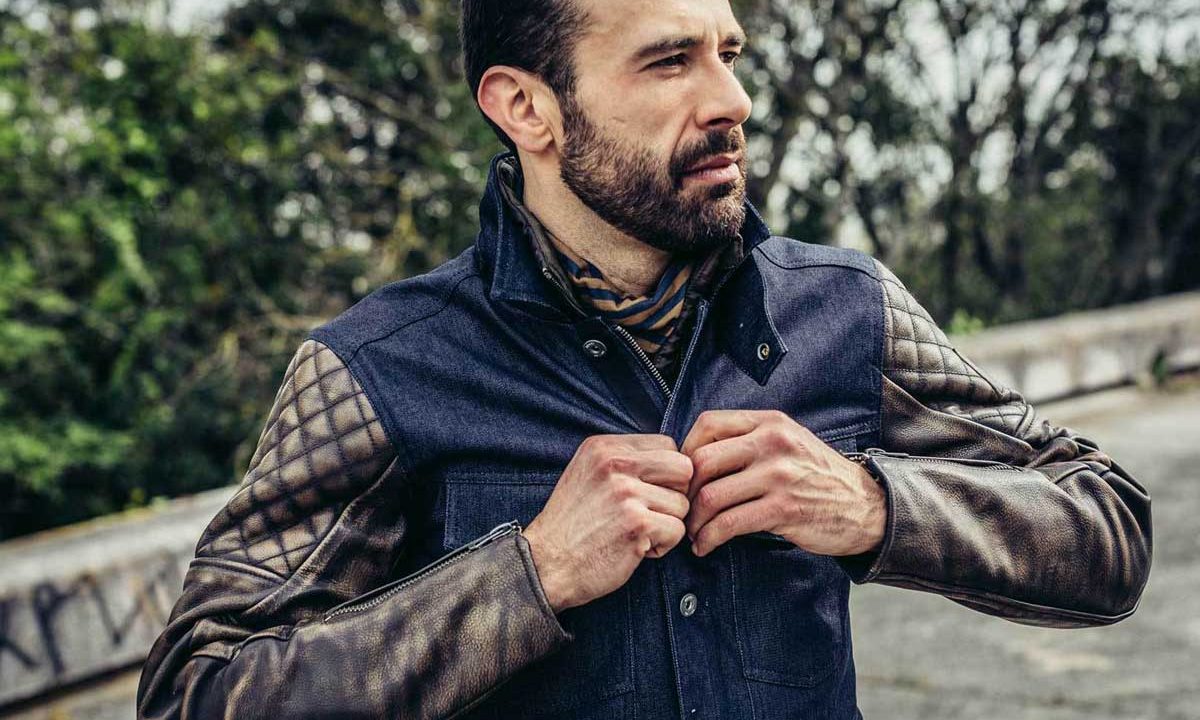 To keep the wind out and your back protected, there is a jeans loop and connection zipper in the rear to secure the jacket to either your riding jeans or REV'IT's Safeway 2 Belt. There's also a wind tab at the collar to keep you comfortable and several pockets both inside and out to keep you organized. And if you're riding in warmer weather the thermal liner is completely removable.
But the defining feature of the Crossroads Jacket is its unique style. The leather is finely aged and quilted at the shoulders with pre-curved arms. The 12.5oz Cordura® denim at the torso is tailored with a clean-lined, classic cut. By combining these two materials, REV'IT is offering something greater than the sum of its parts.