Camo gear was never meant to make you stand out. But, if you spend most of your time navigating the concrete jungle, that's exactly what this latest item of motorcycle riding gear will do. It's the new Friction Jacket from REV'IT's latest line for 2019. Everything from the pattern to the material to the cut is entirely unique. And since it's from REV'IT! it features plenty of built-in protection too.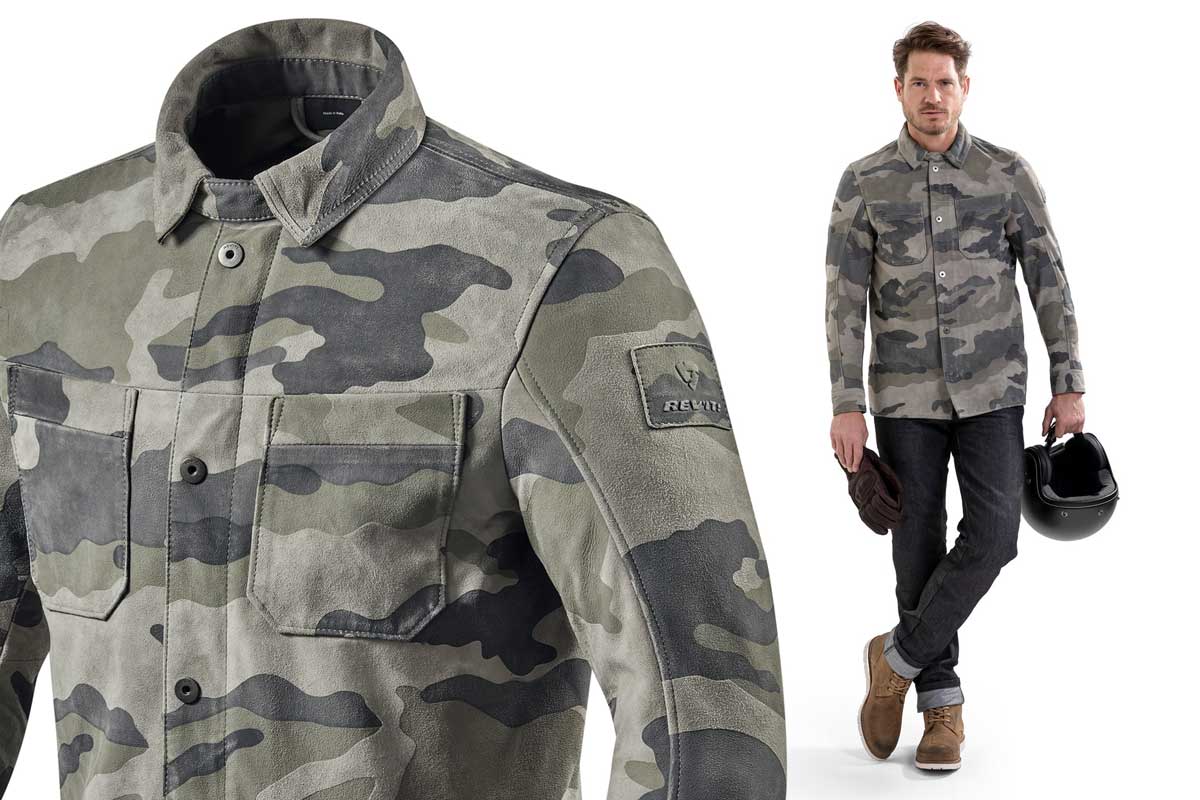 The first thing you'll notice is the Friction's pattern. It's an urban-style camouflage with tones of grey and black on a tan background. Next, you'll notice the cut. Like our favourite riding gear, the Rev'it! Friction jacket boasts both on and off-the-bike style with an overshirt design that sits somewhere between a button-up work shirt and a full-fledged jacket. The third is the jackets unique leather shell. Made from reversed goat suede, the finish is soft and matte and doesn't look like leather until you're up close.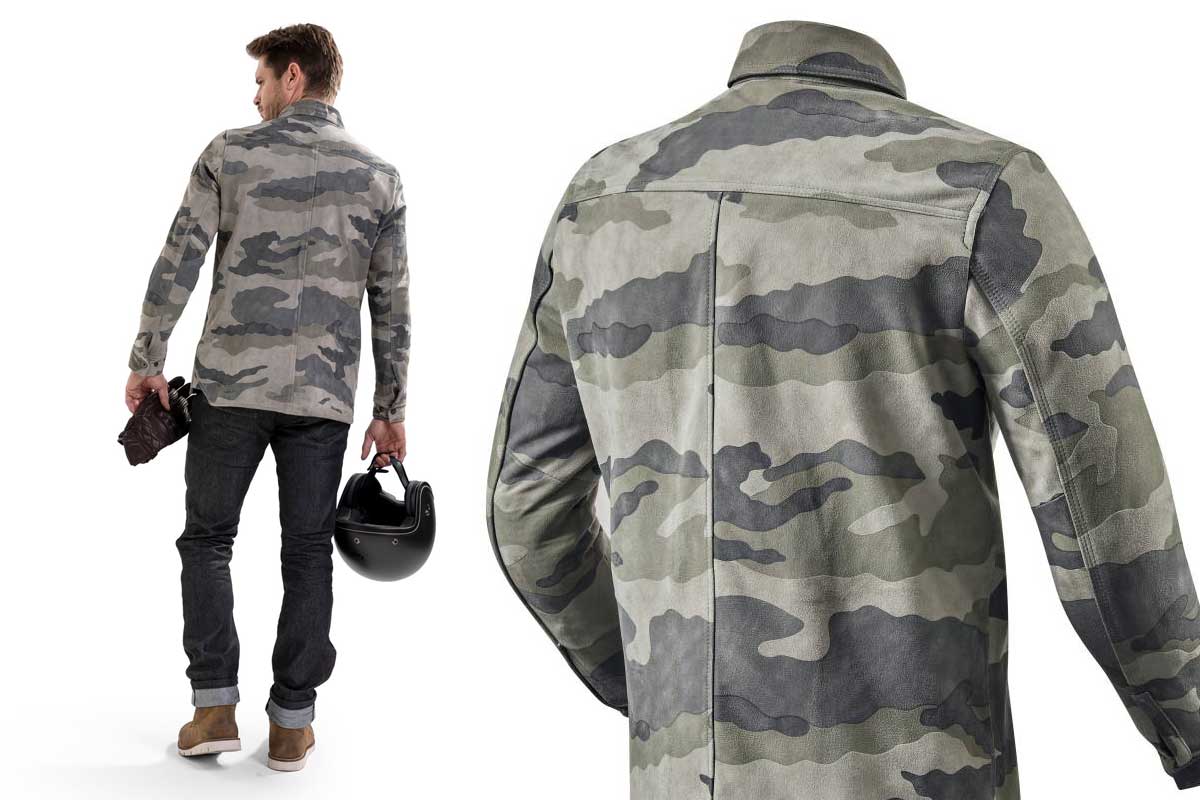 In addition to the excellent abrasion protection offered by the goat leather, the Friction Jacket also comes equipped with REV'IT!'s in-house designed low profile Seesoft protectors. They've inserted it into the elbows and shoulders, with the option to add another protector in a pocket at the back.
While it won't be the cheapest thing in your riding gear collection, the distinctive look and covert protection make the Friction stand out from the crowd — despite the camouflage.