Italian riding gear manufacturer Stylmartin has made a pair of motorcycle boots that wouldn't look out of place on a Ton-Up Boy circa 1960. But the fit, feel and materials have certainly benefited from a half-century of technological advancements. These are the Stylmartin Cruise boots and they're part of the companies Cafe Racer series of motorcycle footwear.
To start, the Cruise boots feature a vibram rubber sole. The sole is both oil-proof, absorbs shocks, and features integrated anti-slip grip panels. They're flexible enough to be comfortable off the bike and have years of use built into their lifespan. The Cruise is a waterproof boot with damp protection that's two-fold. The boots are waterproof to prevent rain from getting in and they utilise a breathable lining that allows sweat to evaporate. Pair that with an antimicrobial (and anatomic) footbed and you have a fresh pair of boots on your feet, no matter the season. Access is through a full-length side zip that's completely protected with a waterproof gusset, furthering the liquid-proofing.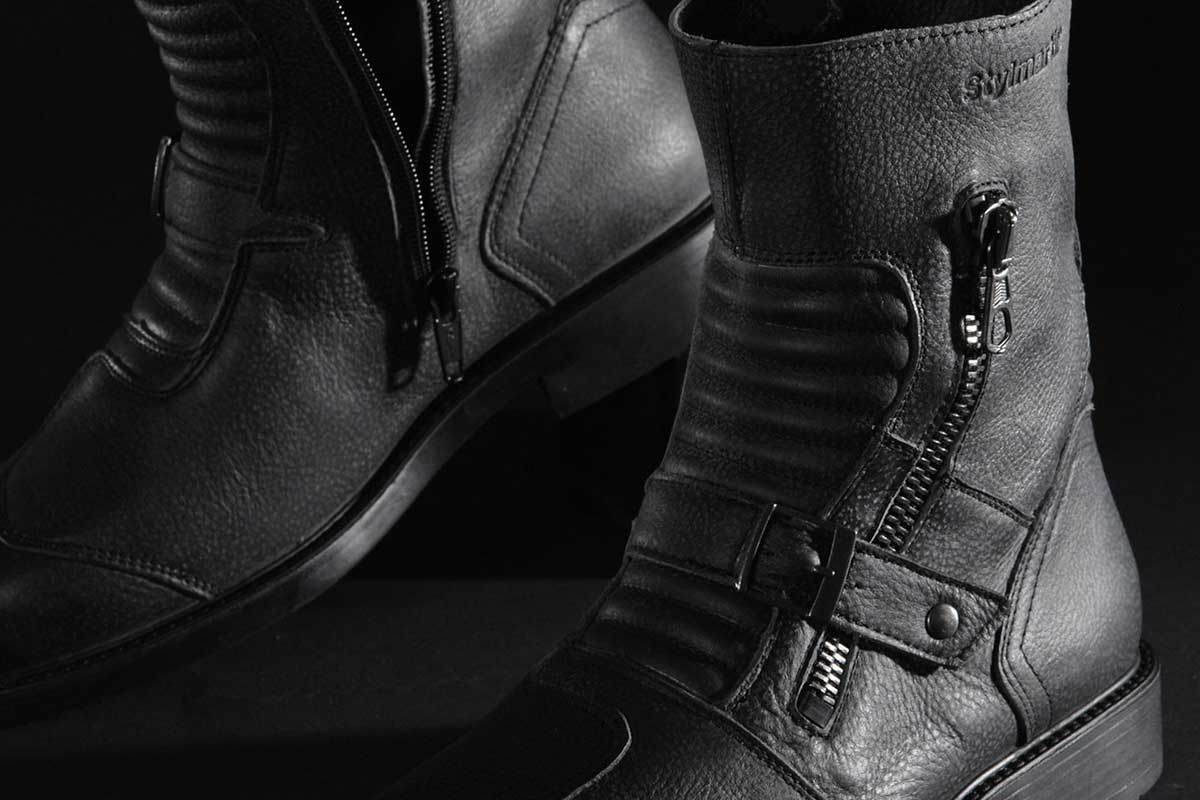 One thing that hasn't changed from the boots of yesteryear is the durable style of full-grain leather. The subtlety distressed black/grey leather of the Stylmartin Cruise Boot hails from Italy. It's water-repellent and features a shift panel, elasticized ribbing at the front of the ankle, and an ornamental snap buckle across the vamp. For added protection, Stylmartin inserted PU panels at the ankles and extra protection at the heel and toe.
This is one mid-height boot that functions exactly as you want a modern motorcycle boot to function and has enough classic style to carry you through the next half-century.