Anyone who has ever emerged from a sticky situation unscathed and had someone tell them how "lucky" they were, will appreciate the ethos behind Roland Sands Design new collection. The reason for continued safety on a motorcycle isn't luck. It's awareness, skill, and preparedness. So RSD has long said "f@#k luck, be prepared" and now they have a line of riding gear that does just that. Their new RSD F@#k Luck jacket, pants, gloves, and shoes are equal parts style and protection, so you too can tell luck to get stuffed.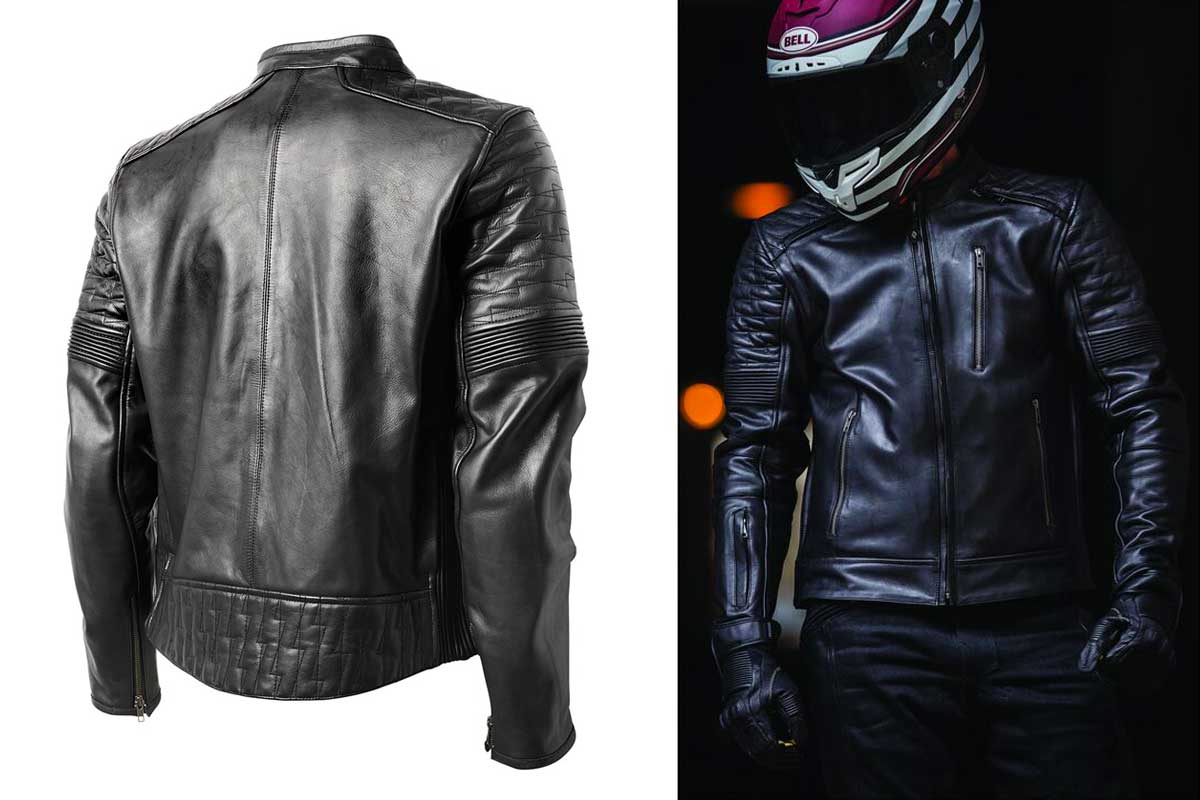 Roland Sands F@#K Luck Leather Motorcycle Jacket
If you want bold and uncompromising style — like flex ribbing, lightning-bolt stitching, ultra-fine leather, and a cafe racer cut — combined with racing-level protection, the RSD F@#k Luck leather jacket is the jacket to pick up. Both shoulders and elbows have CE Level 1 armour from KNOX, while the leather itself is a 1.1 to 1.3mm thick, race-grade hide. Details like the zippered shoulder and back vents, along with the waterproof phone pocket keep you comfortable and organized. The connection zipper at the back connects to the F@#k Luck pants for a full-coverage riding suit that manages to look nothing like a riding suit.
Roland Sands F@#K Luck Leather Motorcycle Pants
Combine leather with denim, comfort with style and protection with quality and you get an idea of what the RSD F@#k Luck pants offer. An aramid liner, KNOX armour at the knee and hip, and removable knee pucks these pants are designed to keep you safe. The blacked-out denim and leather details give the pants an aggressive look, while the mesh liner and thigh vents keep you riding in comfort.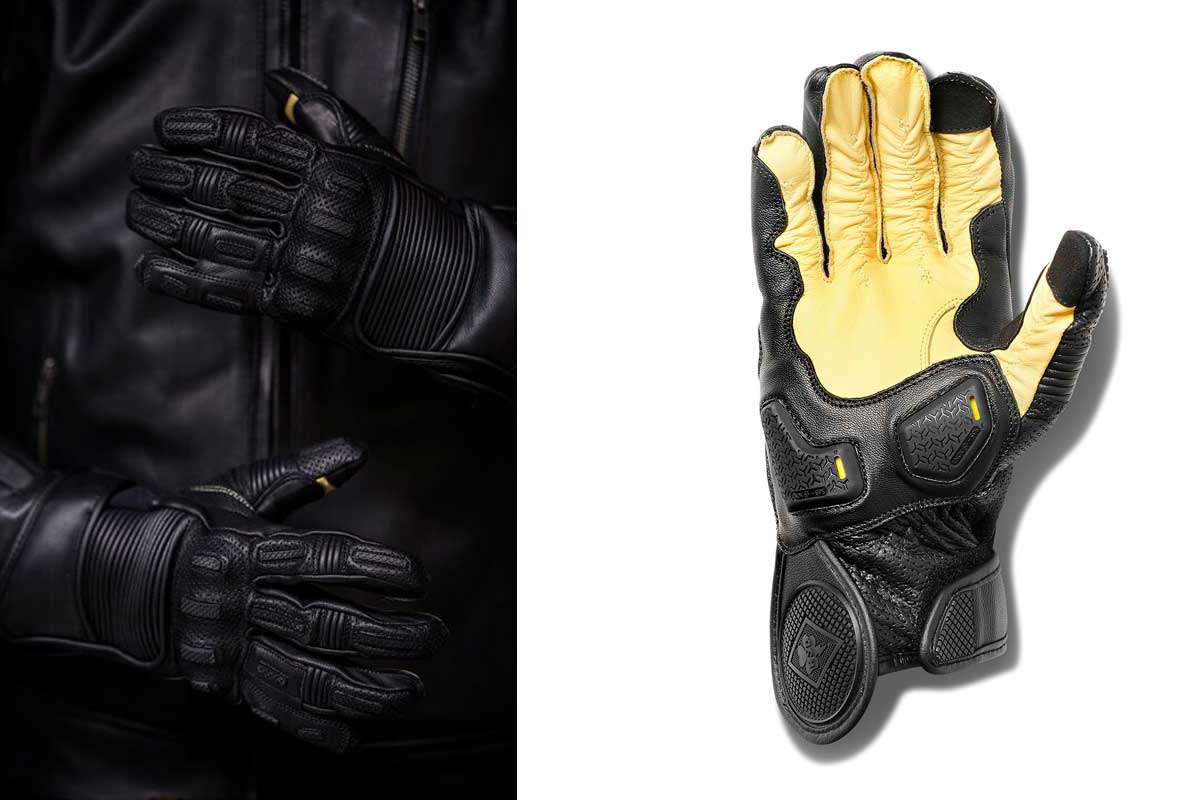 Roland Sands F@#K Luck Gloves
Protect your hands with cowhide in abrasion zones and goat leather for dexterity. The RSD F@#k Luck gloves have impact pads at the thumbs, fingers, and knuckles and KNOX Scaphoid armour at the base of the palm. Elastane at the fingers and flex ribbing throughout the glove give free movement while the leather palm and cell-touch index finger allow dexterity without taking off your gloves.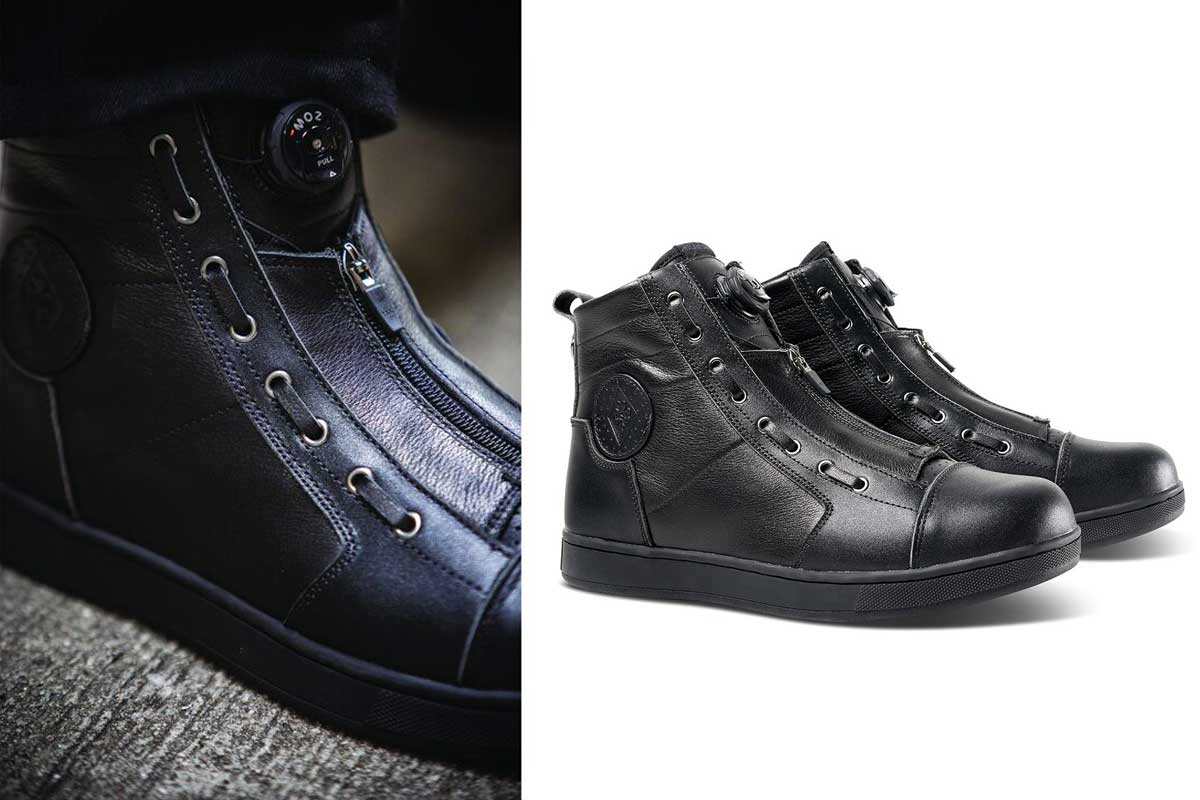 Roland Sands F@#K Luck Riding Shoe
Complete the look with the RSD F@#k Luck riding shoe. It has 1.1 to 1.3mm thick, race-grade leather, plus a reinforced shank, heel, toe, and ankle. Instead of laces, a ratcheting MOZ fit system keeps these shoes secure, while flex ribbing and a cup sole make sure they are comfortable on and off the bike.