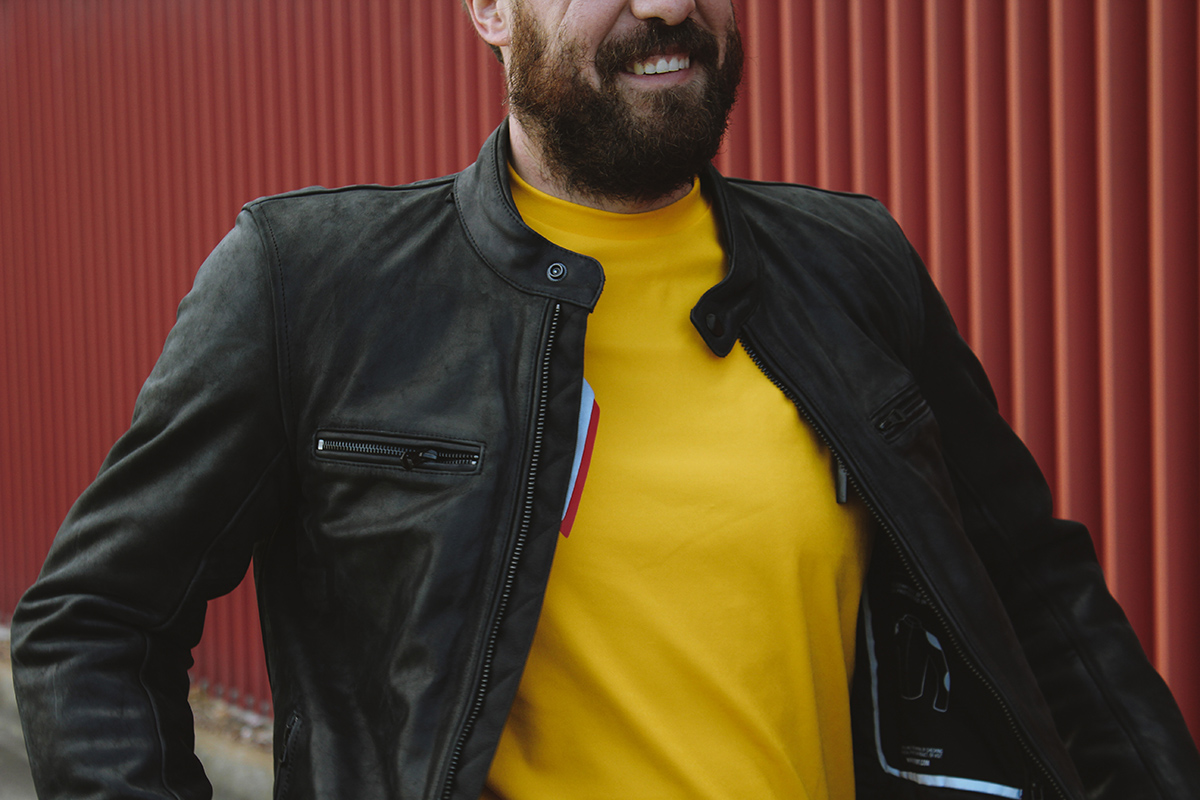 For the last few weeks, I've been belting through a freezing Melbourne winter in the 'post retro' Gibson – prime climate for a jacket that is aimed squarely at winter and fall riding. That's because the Gibson doesn't come equipped with venting of any kind – so if you're planning on tackling an Arizona summer with this draped around you, feel free to tune out now. Riders not planning on boiling themselves to death can be assured it offers excellent thermal protection, largely thanks to its full sleeve liner. A lack of venting also means there's no way for a breeze to creep in. For more mild weather, the jacket unzips and clips out of the sleeves quickly and easily.
Unlike some other retro-based jackets the Gibson is built like a Centurion tank. The leather is thick while still supple, and the sleeves and back are triple stitched. It also comes standard with Seesoft armor in the shoulders and elbows. Thin and flexible, Seesoft is reminiscent of the now famed D30 stuff. It doesn't come fitted with a back protector, but one can be attained for around $49.95 USD.
Aesthetically speaking the Gibson is a home run if you're into a plain, understated jacket. There are only two flashes of unintrusive branding on the upper arms – and that's it. Fitment wise the cut is more American than European, being boxy around the chest and without too much taper to the midsection, with the jacket generally running around one size large.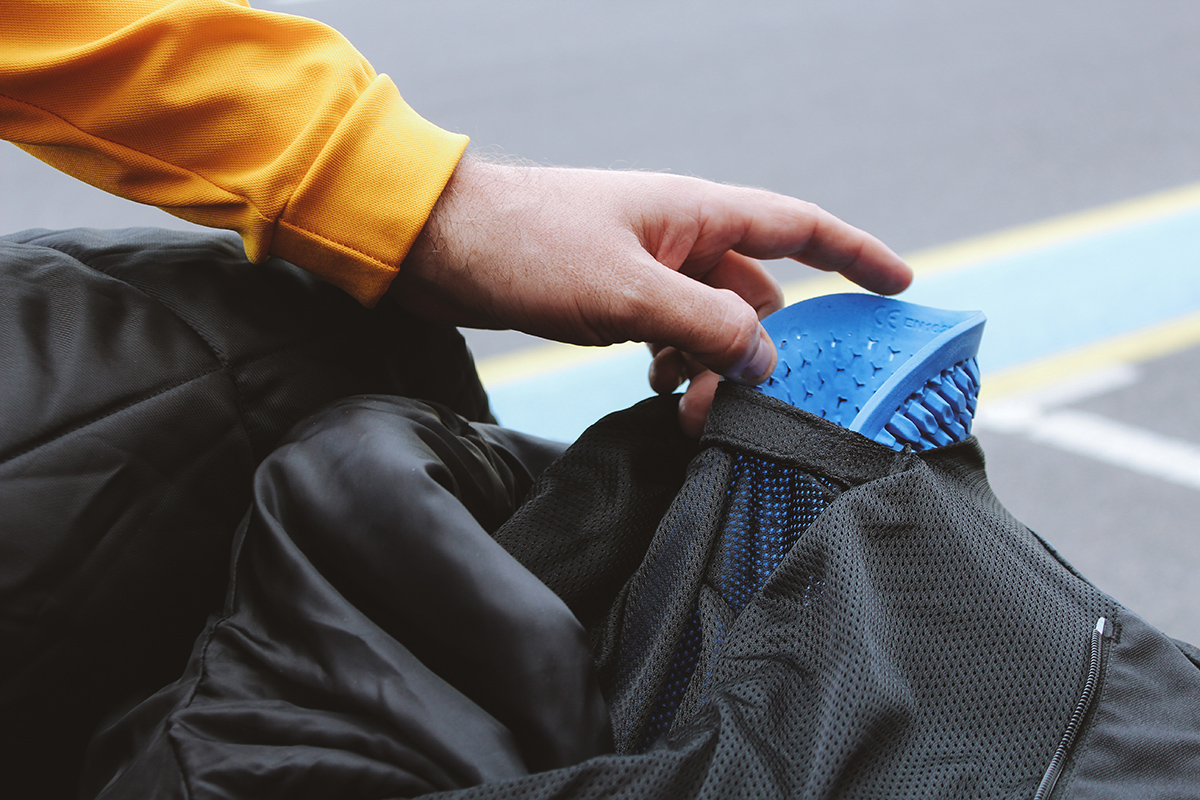 One interesting thing to note is the leather used. It's designed to distress quicker and easier than traditional finishes. After a few weeks of commuting in this jacket and taking good care of it, there's already some nicks and scratches starting to appear. This is entirely intentional and that almost-suede look might not be to everyone's taste. In this case, I think it suits the jacket down to the ground. It's a good looking bit of kit.
It's all been stellar so far, hasn't it? Well, there are two areas which I think the jacket falls down. The first is the cuff press studs. They're thin and flimsy and will no doubt be the first thing I manage to tear off when kitting myself up for a furtive ride to work. They're fidgety too – and can be a bit of a pain to fasten with gloves. Down below at the bottom of the main zipper, there's the same kind of press stud attachment. If you're riding a cafe bike without a tank protector be very careful – I can imagine this giving your ride some impromptu pin striping.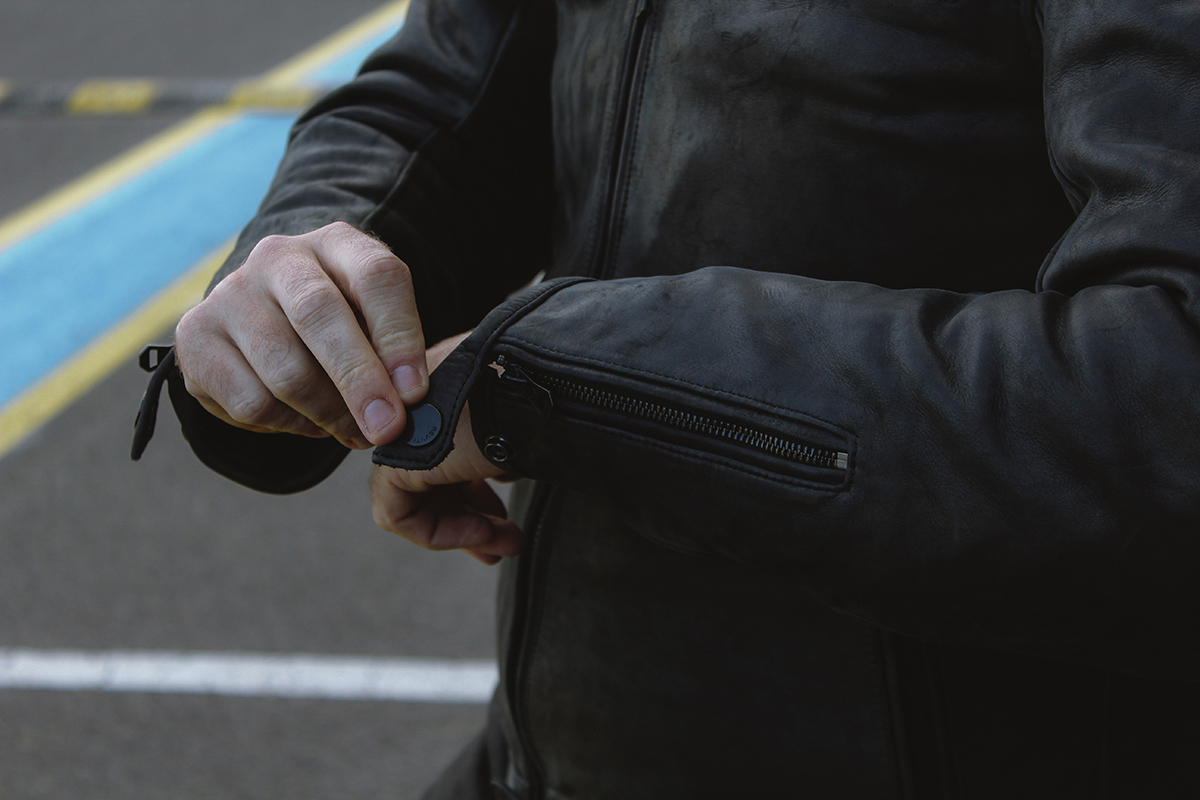 And lastly, there's the liner itself. This is where I think Rev'it can up their game a little. With all the exceptional, understated, good-looking gear available on the market some manufacturers really storm to the front of the queue when it comes to fit and finish. Look at Roland Sands Design's gorgeous gold silk liners or the hidden St. Christopher medallions stashed away in Icon gear. It's the little touches that make a bit of apparel look and feel truly exceptional. So what's inside the Gibson's liner?
A naff guide-cum-advertisement that outlines the position of the armour and the intention of the jacket. It's like a sales pitch that'll be delivered for years and years on end every time you go to pull it on. It looks cheap and really, that kind of spiel should be relegated to a tag you can tear off and throw in the bin. But to be fair that is inside the jacket and most people won't even notice it.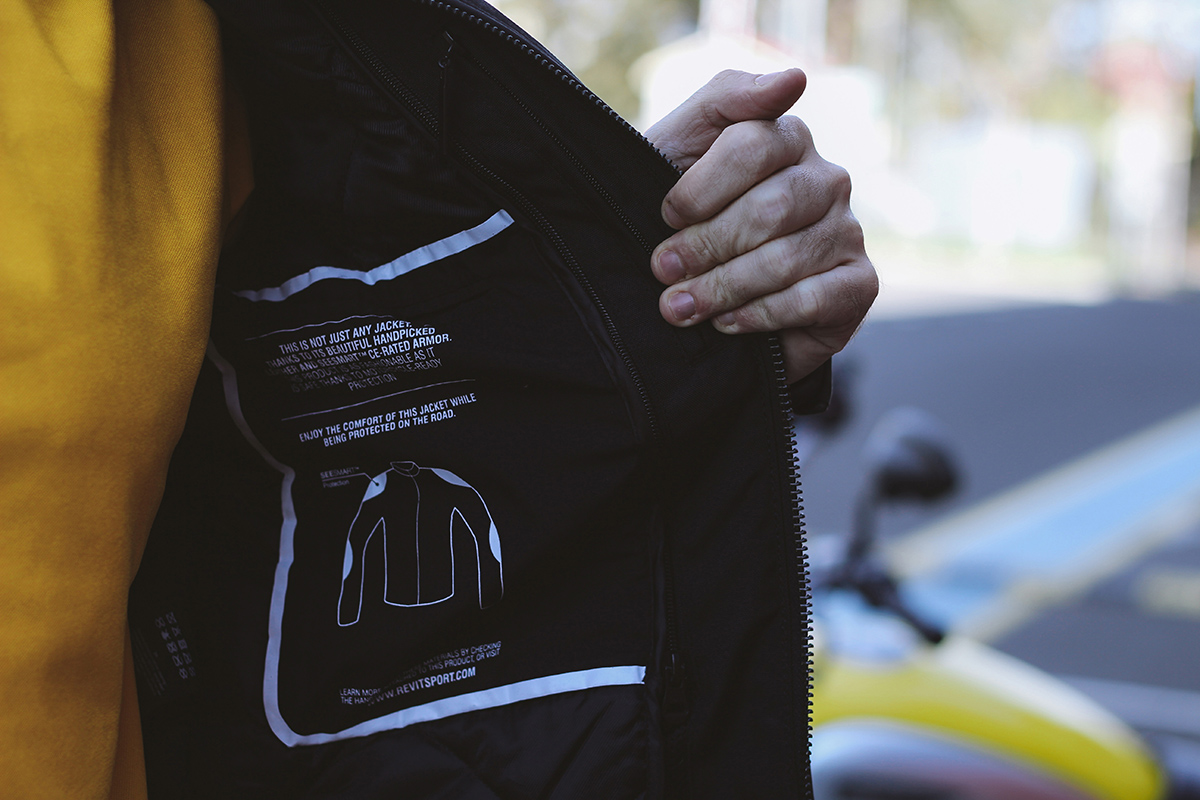 In every other way, the Gibson is an exceptional jacket that looks great, offers good protection, is well made and cut nicely with a weathered, stealth finish that will be perfect for many readers of this blog. It's available in two colors, Model T Ford black and a gorgeous chocolate brown that will look exceptional as the years pile on and it fades, scratches and wears. As long as you plan on donning the Gibson through the colder months of the year it comes heartily recommended by yours truly.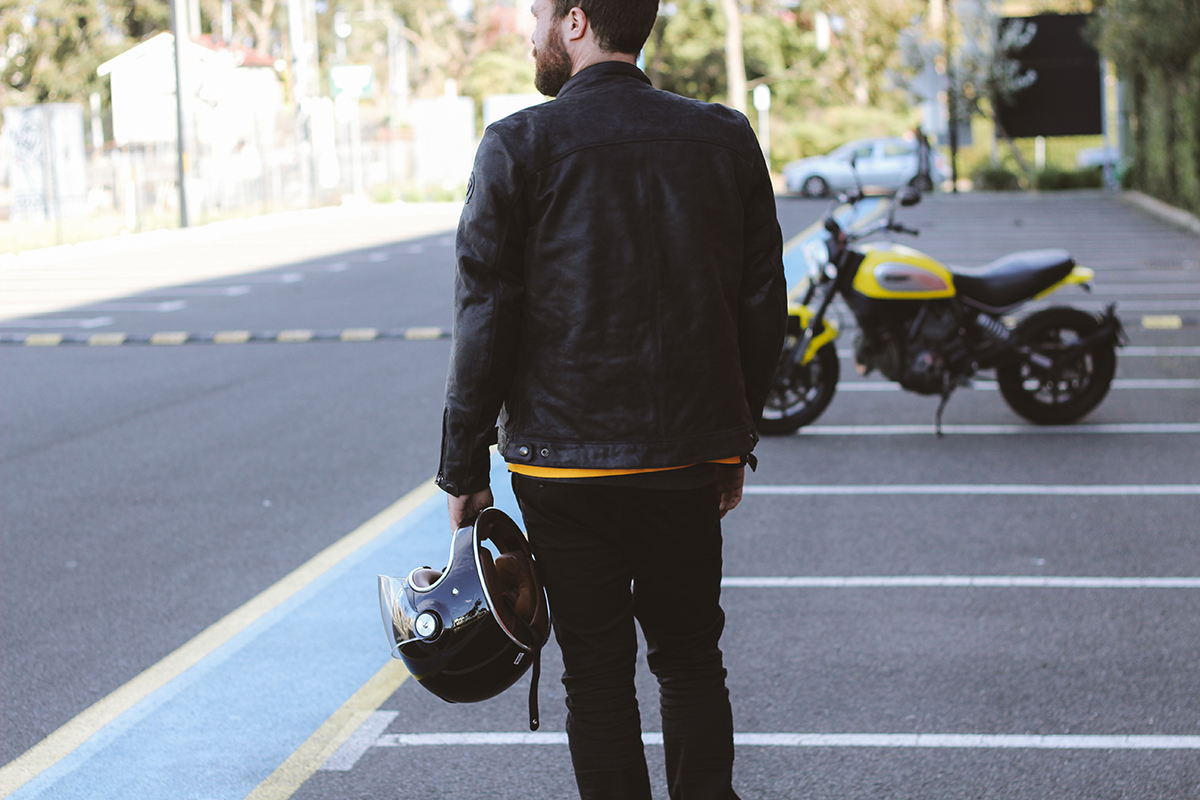 Dutch leather moguls Rev'it have been dabbling in the cafe scene in the last few years, and with better results than many other mainstream competitors. Coming from a background stitched in race and adventure riding gear they've straddled the line between excellent protection and understated simplicity beautifully, and their new
jacket
, dubbed 'The Gibson', continues this trend – with one or two curious caveats.