We live in a great era for riding. Back in the day, your options for motorcycle footwear were limited to black boots, with a low heel and perhaps a buckle somewhere. Of course, you could have worn whatever street shoes you wanted – as long as you were comfortable sacrificing protection. Now there are enough riding shoes out there that every style preference is well represented – and every foot is well protected. Take for instance this latest 'Frenso' shoe offering by Roland Sands Designs.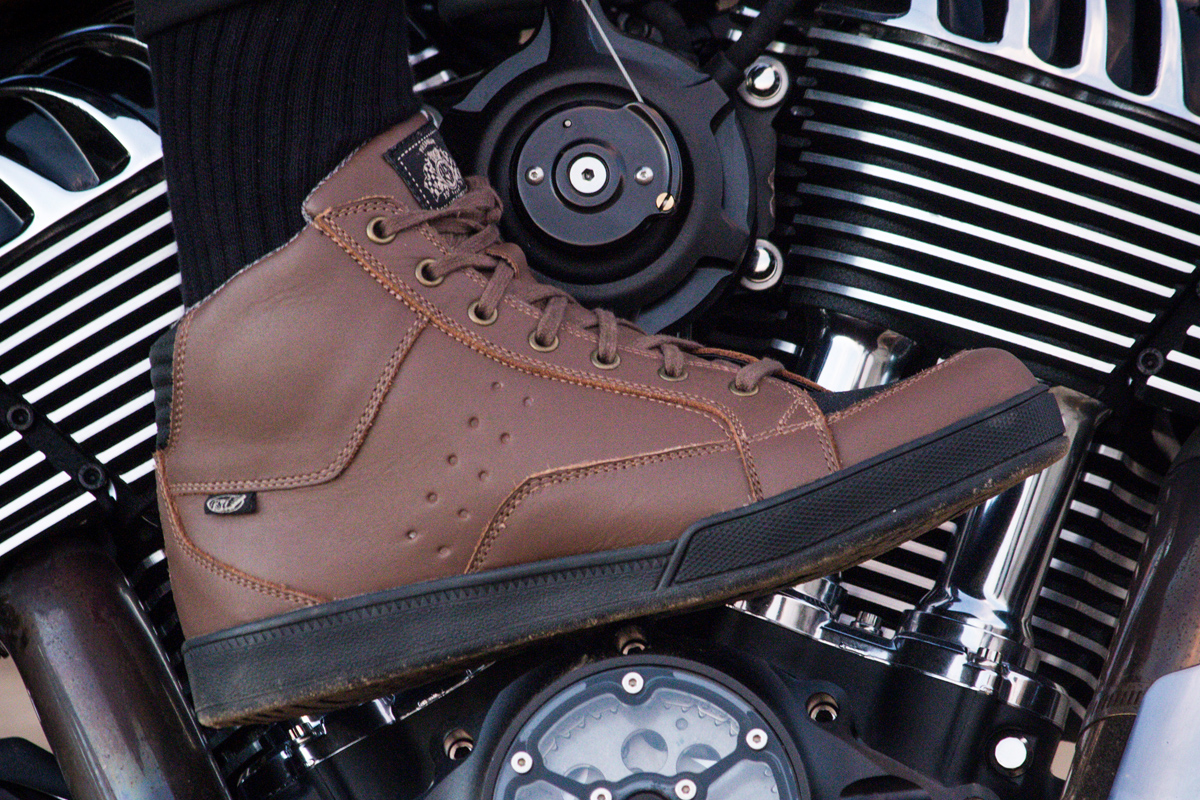 .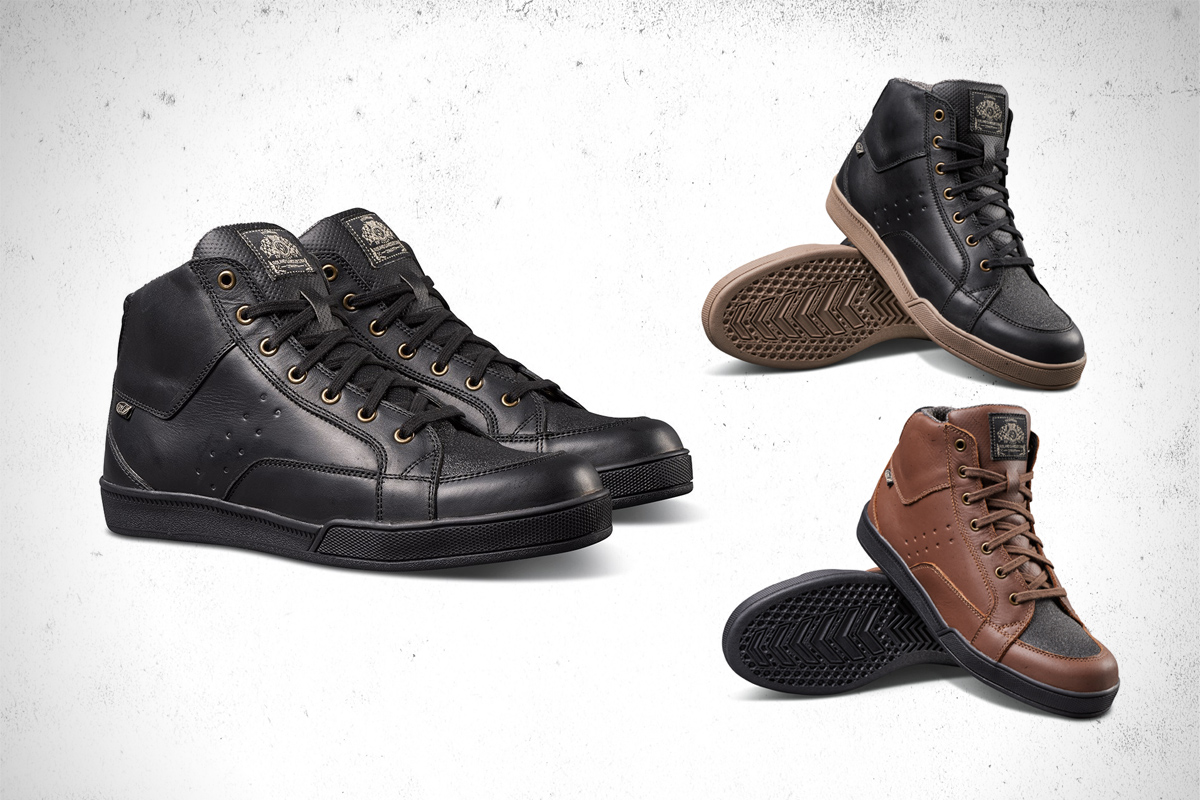 The Fresno Riding Shoe comes from Roland Sands Design, the custom bike shop, motorcycle parts maker, and riding gear company out of Long Beach, California. Based on an old-school skateboarding shoe, the Fresno has a classic look that's part vintage Vans and part dressed-up Chuck Taylor. But the functionality is where the Fresno gets it riding credibility.
Design considerations go well beyond good looks with the Fresno skatewear style shoes. Constructed from top-grain cowhide, the Fresno's ankle, heel and toe box are reinforced for riding safety. Additional protection has also been added in the form of a reinforced shank and CE approved cup sole. A Hipora waterproof membrane will prevent an unexpected cloudburst from ruining your ride while the textured, abrasion resistant shift pad and double stitching will assure a good long life. Two finishing details – the waxed laces and reflective lightning bolt inset in the heel – really set these apart as a quality pair of riding shoes. The only hard decision you'll have to make now is picking a color.