Dean loved his old DT175. It was held together with electrical tape and orcish ingenuity. He mostly rode it from pub to pub, leaning it against the walls outside as his sidestand had long since fallen off. He loved it until one day a combination of brake fade and brain fade had him sliding 15 meters down the road on his bony backside.
Three days after the accident we walked the corner where he'd come unstuck. Well, I walked. He limped behind me making small whelping sounds. We found an indicator, a bit of headlight bucket and a curious looking patch of gravel that looked like flesh had been rubbed across it. It was the remains of his backside. His Levi's had failed as soon as he hit the deck.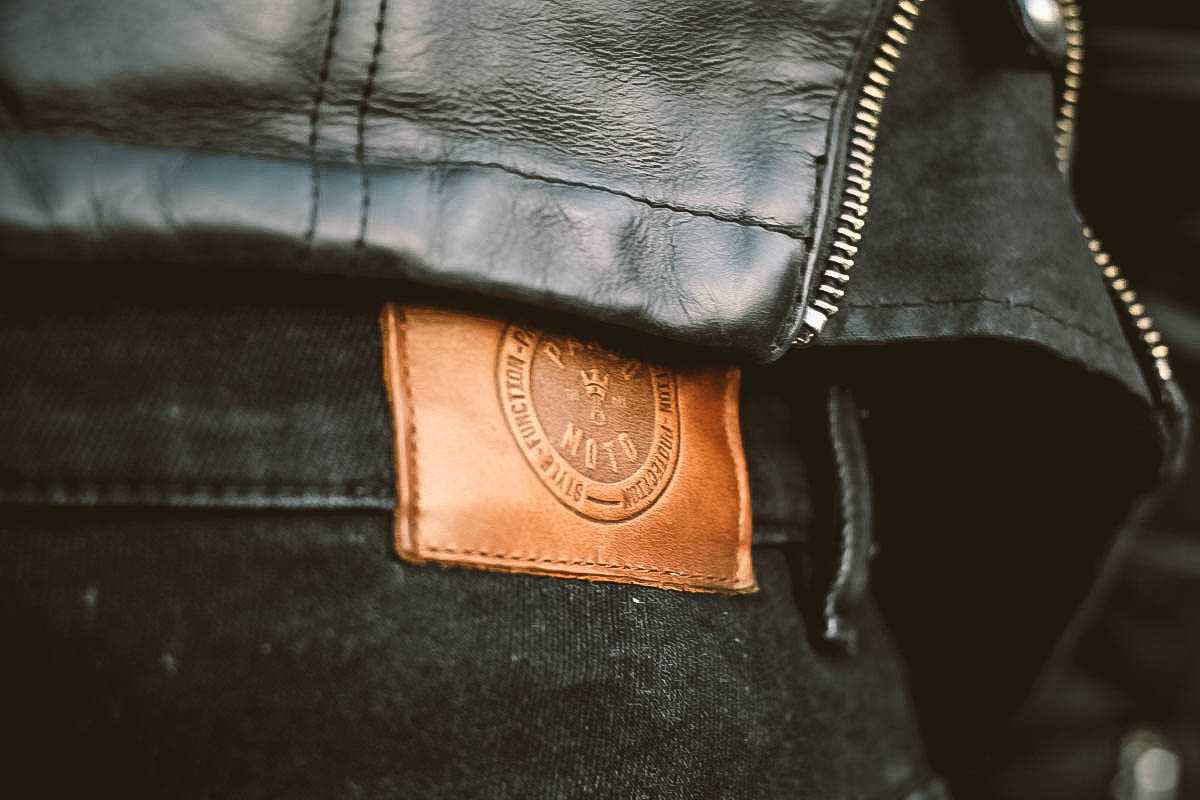 Dean went weeks without work and longer still grimacing with pain as the act of sitting, walking and even standing nearly bought him to tears. Six months later he was still pulling ingrained pebbles out of his backside like macabre pimples as they worked their way to the surface.
I tell you that story because that was a minor accident. He had no broken bones and only some slight bruising. But it was the gravel rash that made his life excruciating. An easy injury to avoid if you're wearing something like this – a pair of kevlar-reinforced 'Boss Black' motorcycle jeans courtesy of Pando Moto.
Pando Moto makes high-end motorcycle gear that doesn't really adhere to any particular style or genre. But it's all sturdy and damn good looking. The Boss Black jeans are a pretty good example of what they do as a whole – they're slim fit but not too skinny and don't feature any glaring styling issues that come with many other motorcycle jeans.
They sit relatively high on the waist and have two large pockets on the rear and, thankfully, two damn big front pockets. Handy if you're not planning to lose your wallet and a minor touch that some other motorcycle jean manufacturers haven't grasped yet. The fly is a zipper, not a cowardly series of buttons. Stitching is all kevlar reinforced.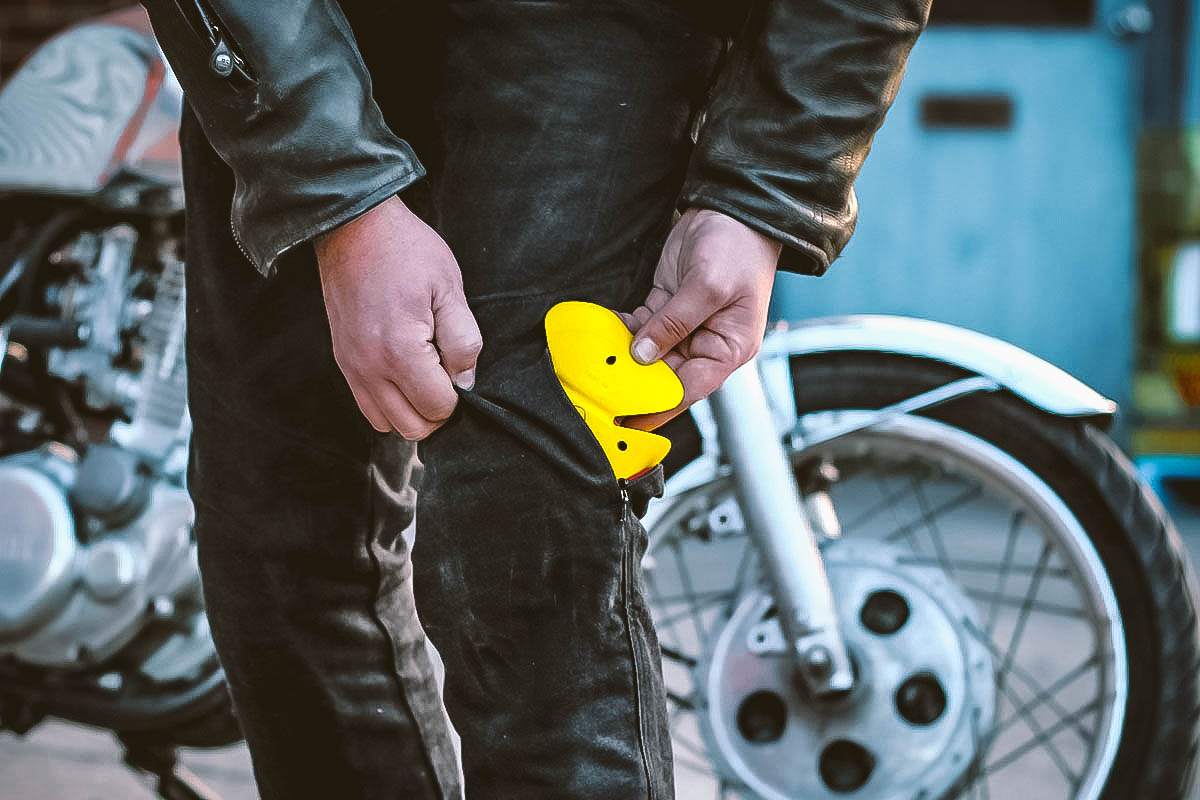 Speaking of Kevlar, the panelling isn't all the way around the pants. It's only in the buttock, thigh and knee area. It allows the jeans to be lighter and cooler. If you need kevlar on the back of your knees during an accident you should be worrying about your will and testament and not gravel rash. And while there are newer materials on the market I'm a big fan of the truly tried-and-tested Kevlar. It's been stopping bullets and painful backsides for years now.
There are a few other nice little details on the Boss Blacks. At the front, there's a metal o-ring, handy for sticking some keys on or, if you're from 1998, a velcro wallet with a chain. On the inside of the cuffs there are two reflective strips that means if you turn them up, they'll reflect in car headlights. I think that if a car driver hasn't seen me, the bike, brake light or headlight they won't pay much attention to them, but hey, it's another thing for the coroner to bring up.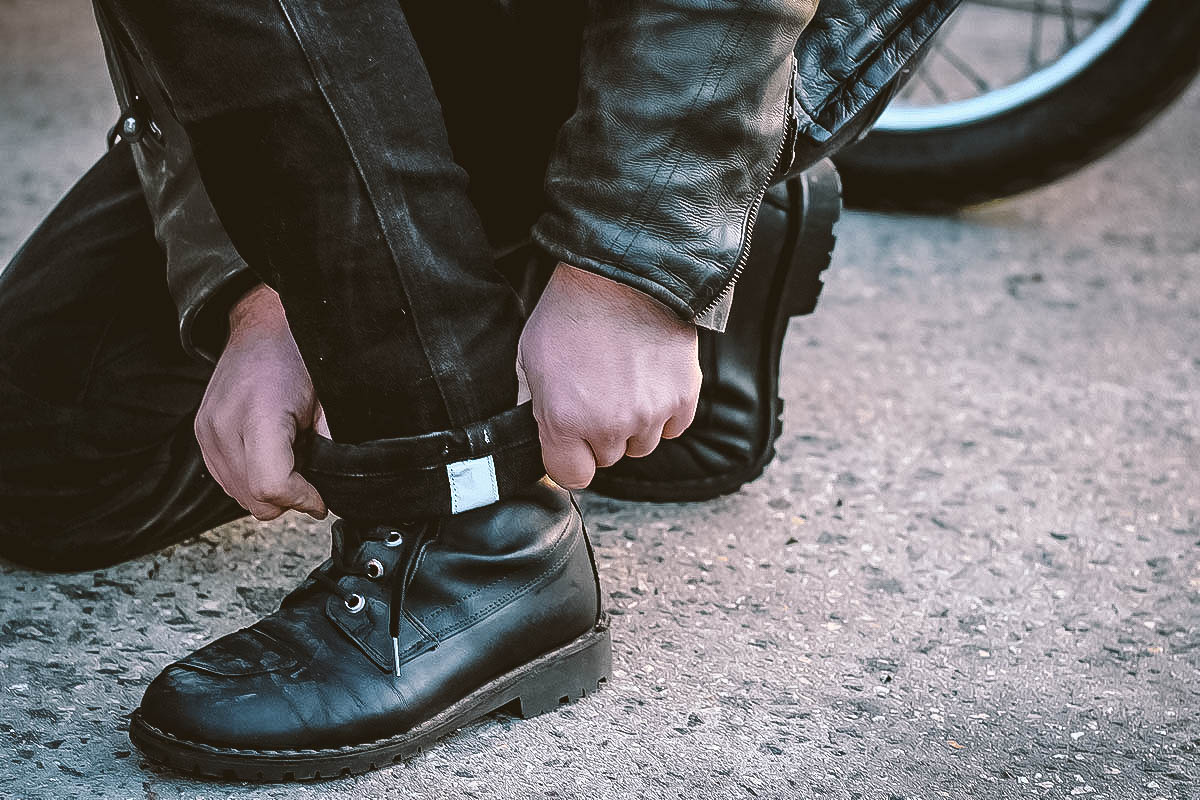 Alright, I'm cynical, but it is a nice touch. And every little bit helps. What's more important is the Knox knee armour that comes provided. It sits nicely in place and doesn't shift or ride about. It's accessed via a front zip entry that's relatively low-profile. There's also pockets for hip armour. But I'm not a fan of that normally – it usually changes the lines of the jeans quite a bit. The hip armour does not lie.
The only thing I'd change about the Boss Black is the finish of the denim itself. They're not strictly black. It's a kind of dusty grey finish that, when I first saw them, had me wanting to put them in the wash. It's described as 'semi-distressed'. It's fine on the bike, but I'd like to see a straight black version.
All told the jeans are well made, look great and fit perfectly. They currently retail for two hundred and nineteen euros. Think that's too much? Ask my mate, Dean. I know what he'd say.
Words by Marlon Slack