More and more riding gear manufacturers are catering to women these days, giving those who ride far better options than they once had. They're no longer stuck wearing non-riding gear, or worse, dealing with ill-fitting men's gear. Case in point? The Rosie Navy women's motorcycle jeans from European riding gear brand, Pando Moto. They're cut in a modern slim fit but have enough stretch throughout to prevent circulation cut off as you ride.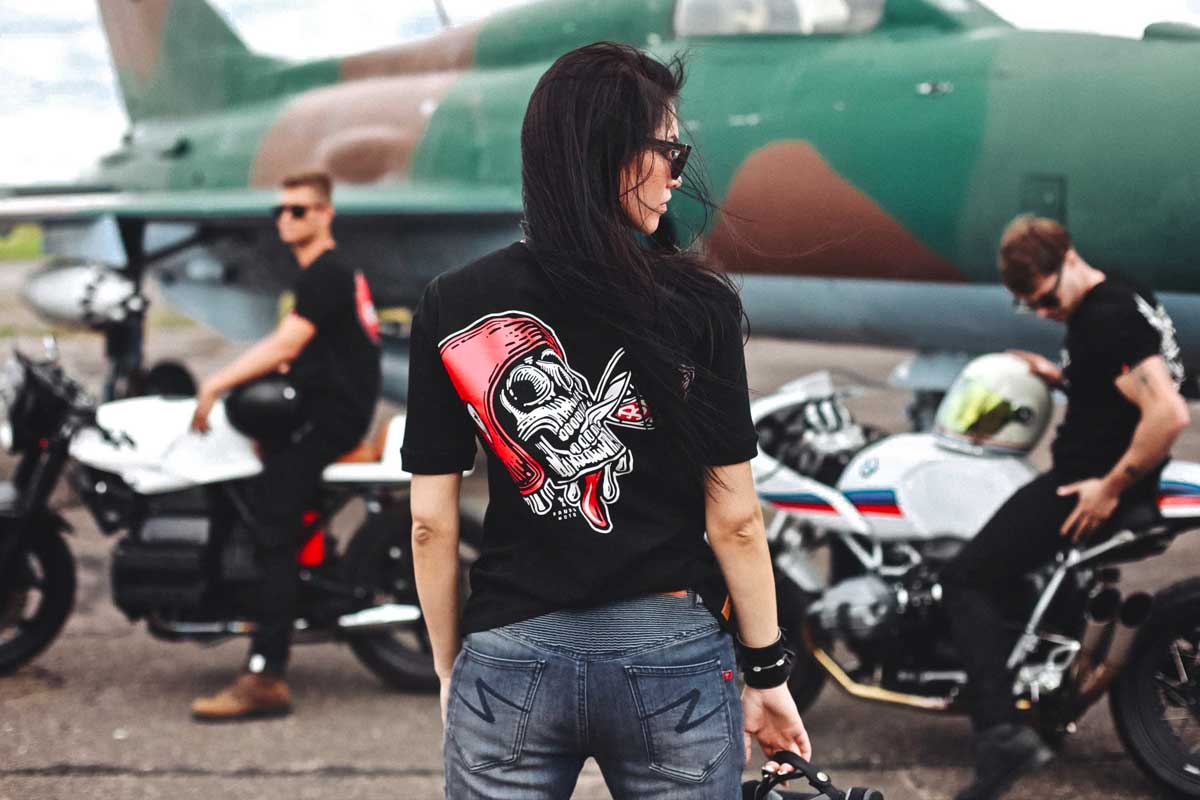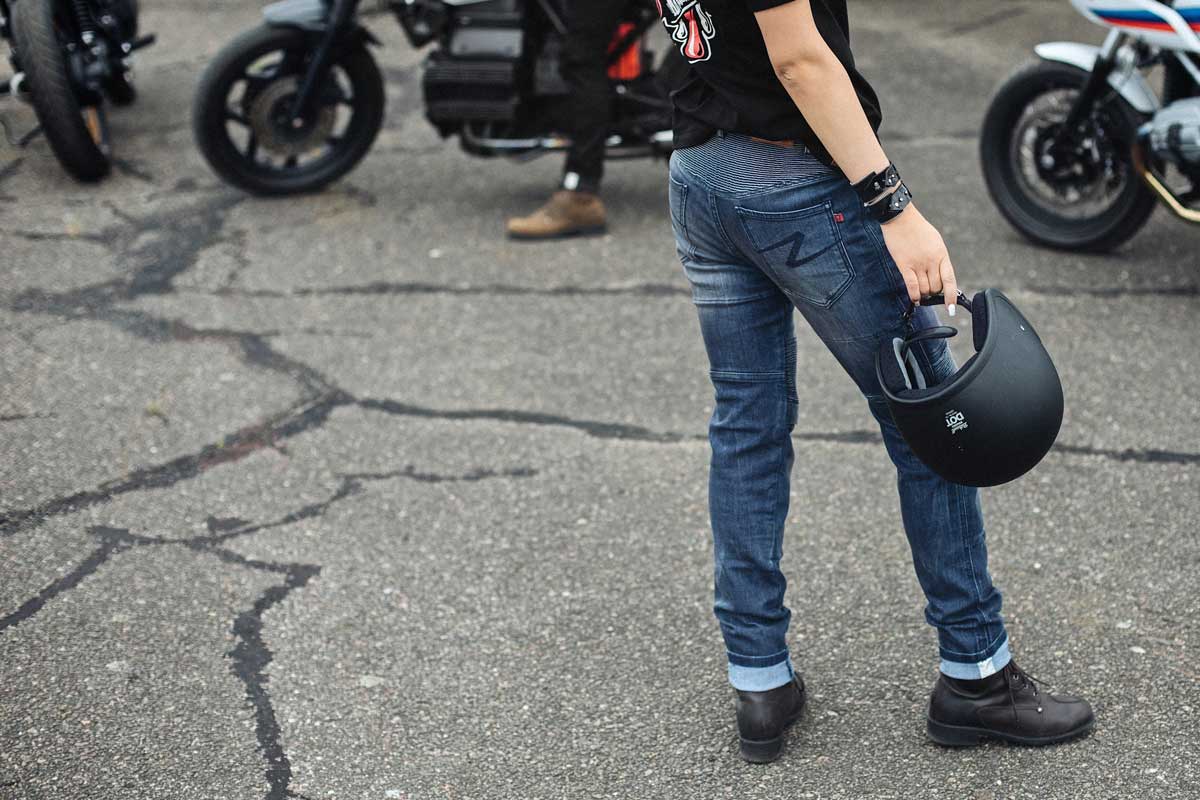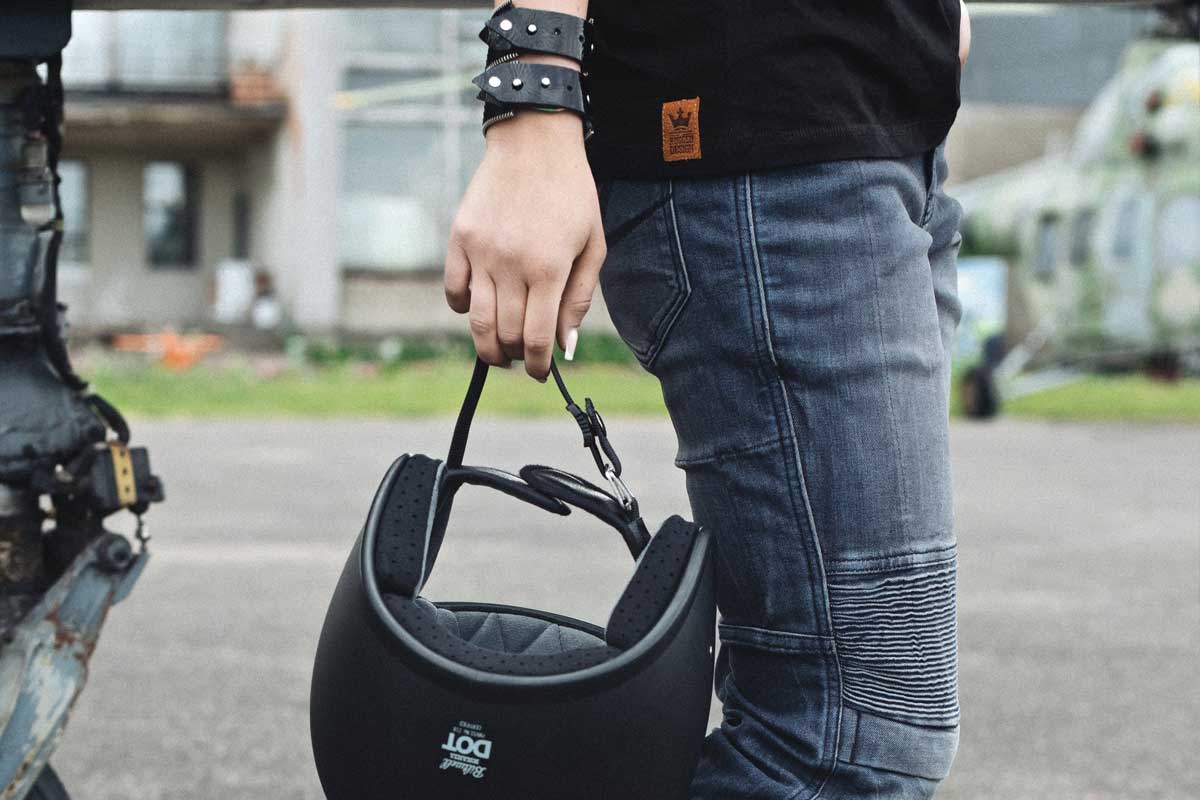 They don't just look good, Pando Moto has added a slew of safety features to their Rosie Navy women's motorcycle jeans. From the fabric to the included and optional armour these jeans hold your safety as a top priority. Made from 10.5 ounce Cordura stretch denim, and lined with an interlock knit layer made from Kevlar, these jeans are five times stronger than your standard denim. In fact, when Pando Moto put them to the test they held up in a 55-meter slide. A pair of CE approved knee armour is included and you can take the armour a step further by buying additional hip armour from SAS-TEC.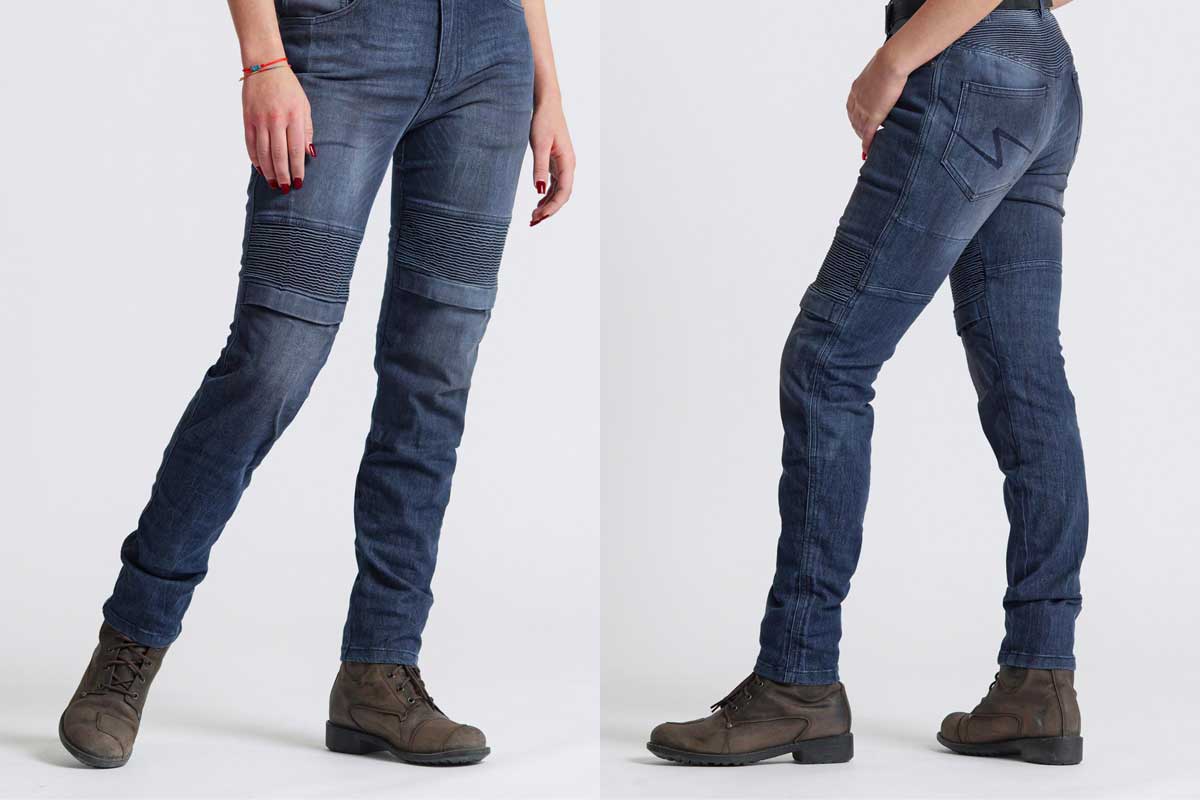 Rolling the cuffs on the Rosie Navy jeans exposes reflective strips that add a touch of after-dark visibility.  The stretch panels above the knees improved seated comfort and give the jeans an aggressive riding look. Like all of their gear the Rosie Navy women's motorcycle jeans are manufactured in Europe – and they're decidedly not made for a man.