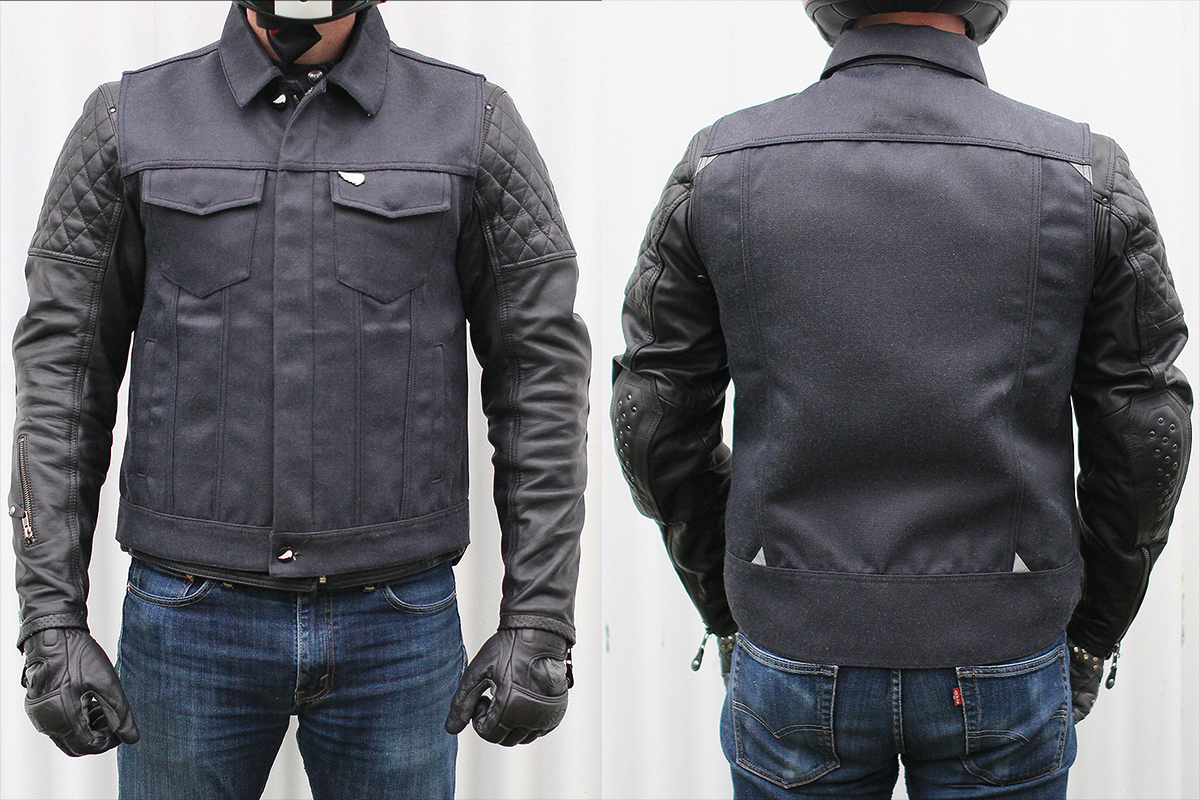 Vests haven't previously played a role in my wardrobe of motorcycle gear. The fact that I spent most of my younger years in a warmer climate meant that during the mild winter months I could get away with pretty much just a leather jacket over a t-shirt. Then I moved to the other side of Australia where the temperatures dropped a fair bit lower than what I was used to. Layering was the only answer, but when you can't fit any more layers under your leather and you're still getting cold a vest is the perfect addition.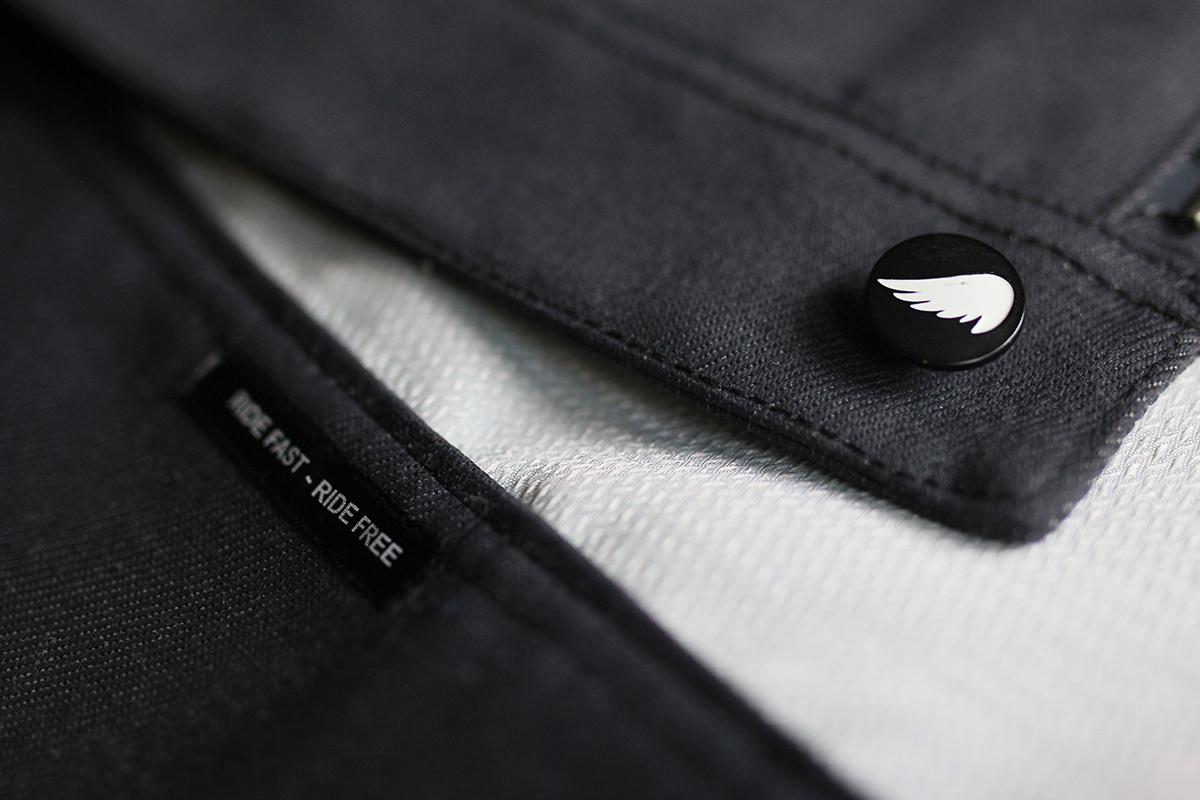 The Saint Ballistic Motorcycle Vest is, as they put it, "really tough". Not because you'll look like a bruiser with it on, but because it's constructed using some of the toughest materials on the planet. The dark indigo outer fabric is a blend of DuPont Kevlar and Cordura. The combination of these two materials is what the military has been using in their own textile applications. It creates a slash, tear, and abrasion resistant barrier that has 360-degree textile strength and to top it all off won't fade or shrink.
In their promotional video (above) you'll see Saint founder Mike 'Micro' Lelliott pushing their denim onto a belt sander (see below), this may look like a stunt, but I can assure you their materials are actually that tough. I'm based in Melbourne, the home of Saint, and I've had the opportunity to see their products being developed. The early days were the most exciting as this is when we tested just how tough this stuff is. While hanging out at the Saint workshop the belt sander was just one of many crazy things we did to see how tough this material actually is.
As with most things in life, the better it is the more it tends to cost, and Saint gear sits at the higher end of motorcycle gear pricing. The Ballistic Vest retails for $400 but is currently on sale at $240. Thankfully Saint also recognise the fact that we aren't all made of money and as such offer slightly less protective materials, such as their Tough denim (that is 5x stronger than 14oz denim), at lower prices, so you can still get the added safety benefits of their riding gear without completely emptying your bank account.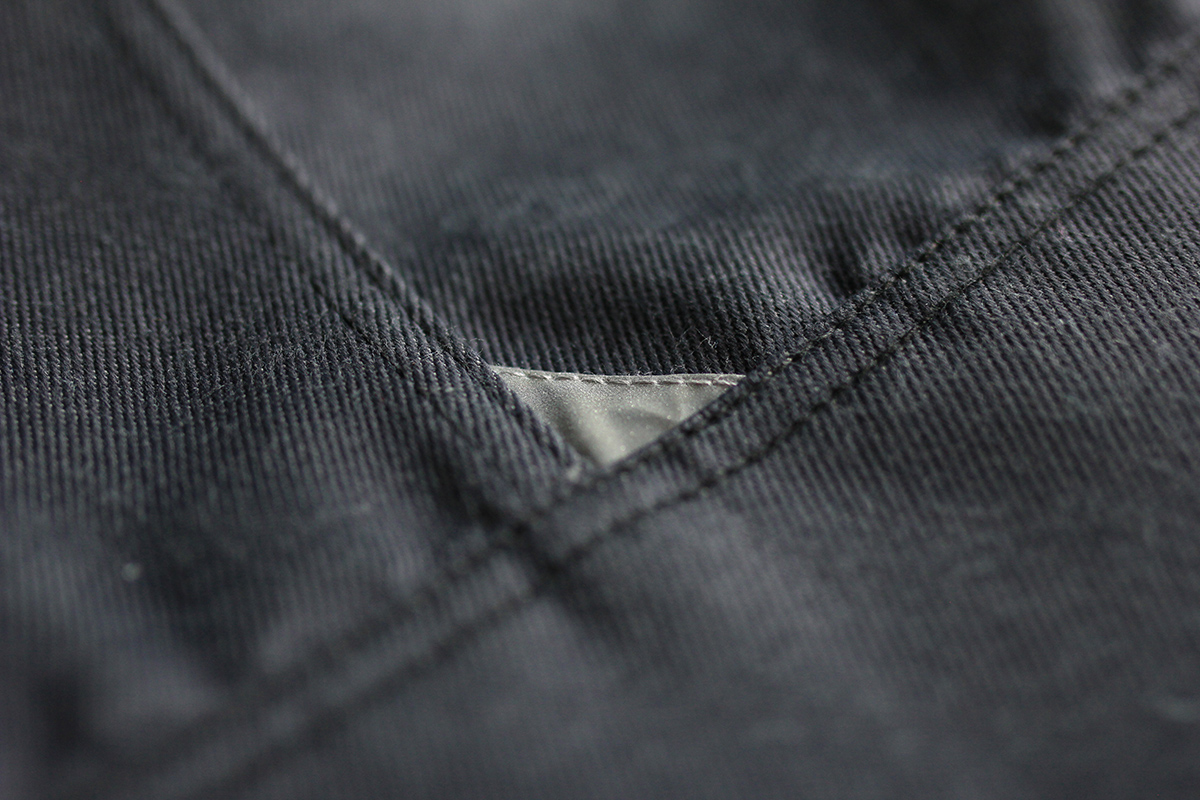 The Ballistic Motorcycle Vest has two buttoned chest pockets and 2 open waist pockets. It secures using a sturdy YKK zipper with additional top and bottom buttons to keep the wind flap in place. On the left chest pocket, you'll find a pressed badge of the Saint wing emblem and their apt catchphrase of 'Ride Fast, Ride Free' sewn to the inside.
Showing that they're all about integrating safety into their products there are also a few 3M reflective details on the back to help other drivers spot you and everything is triple stitched to hold it all together "when things go random". During warmer months the vest is also a good way of adding extra protection when you choose to wear lighter gear. I'm not about to condone wearing this with just a t-shirt, but if you're going to do that, this is the best vest you could choose to wear!
THE BAD:
High price tag
No option to fit armor
THE GOOD:
Perfect outer layer
Tough as nails
Looks great
XG100 helmet by Nexx Helmets. Gloves & jacket by Roland Sands Design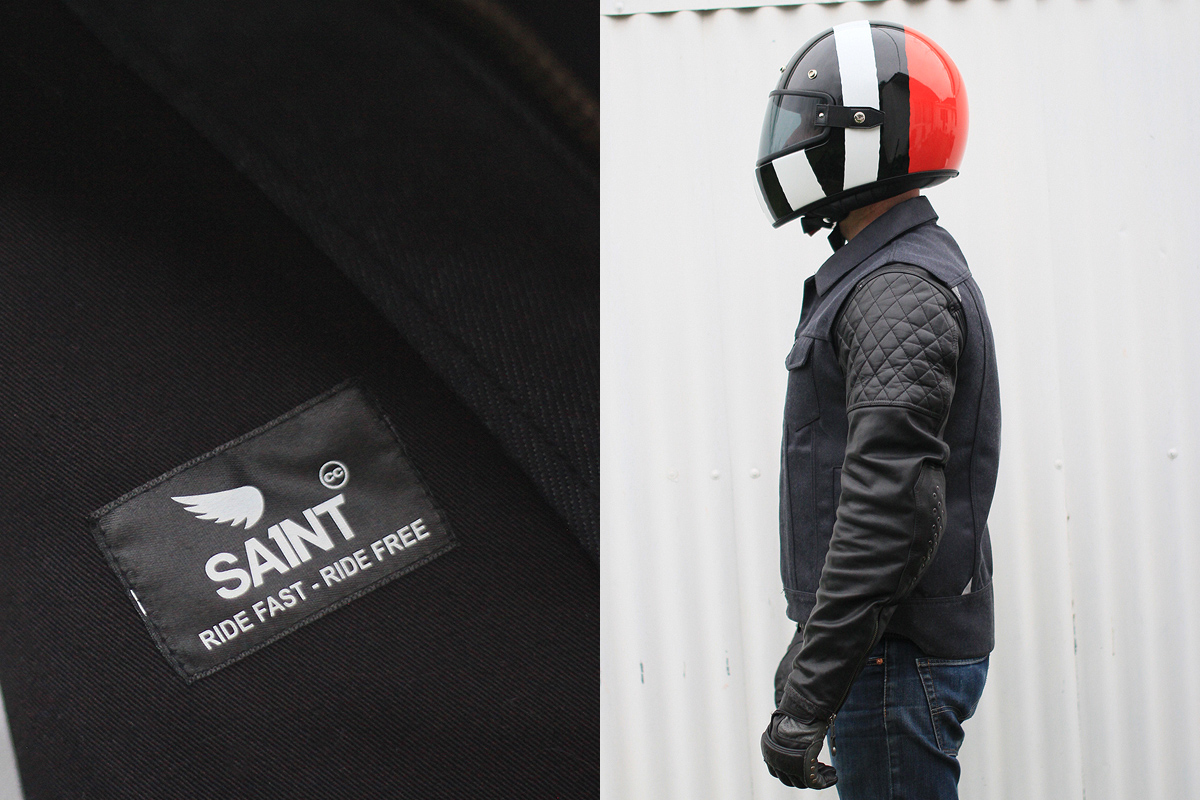 Everyone knows the secret to staying warm is layers, but what if those extra layers also add a whole new dimension of protection? 'Saint' has been on the scene for a couple of years now and their range of protective gear is both stylish and groundbreaking in its use of technical fabrics. Today we're taking a closer look at the Saint 'Ballistic Motorcycle Vest' and discuss just how tough these materials actually are.