You don't have to put out a poll to know which colour riding gear wins out over all others. It's black. Black has always been the stand out winner in motorcycle apparel and Icon 1000 has taken the colour to the extreme with their Nightbreed collection. Blacked-out yet reflective, comfortable yet protective Icon 1000 has done it again, making gear that looks great but keeps you safe should anything unexpected occur.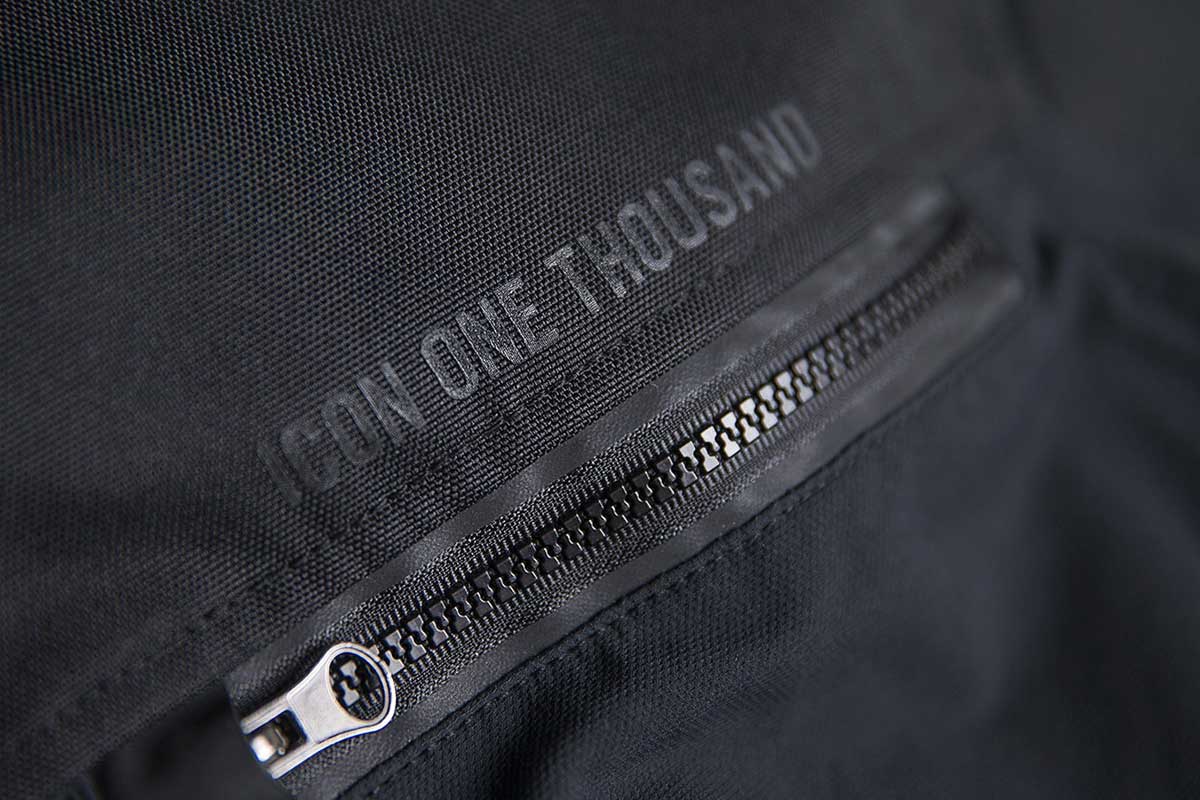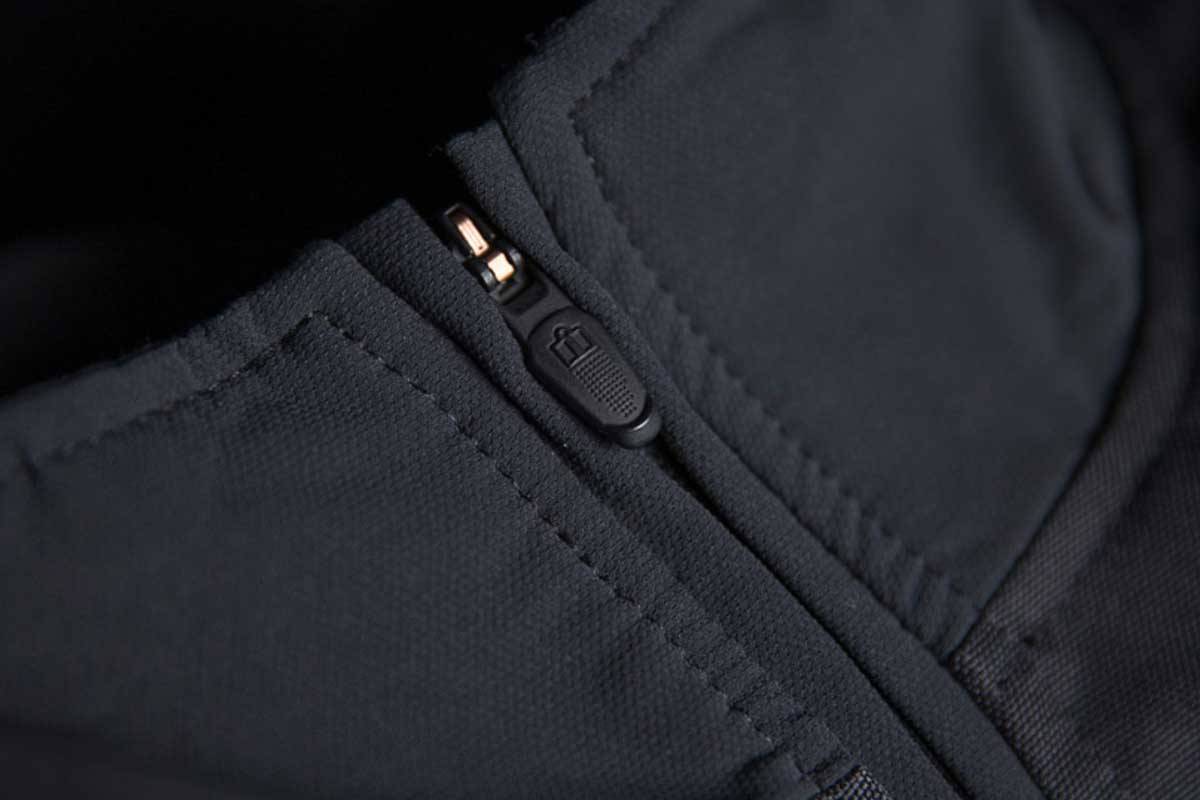 Icon 1000 Nightbreed Jacket
Wear this on your next fair weather run through the city and you won't regret it. The new Icon 1000 Nightbreed jacket comes in a sport fit with pre-curved arms and a looser cut that's not baggy. The lightweight material is an abrasion-resistant textile with four-way stretch. Its protective characteristics are backed by five D3O impact protectors, one at each shoulder and elbow, and one at the back which all come standard. It's an overall stealthy jacket, but this is riding gear, after all, so Icon didn't forget reflectors on the back logo and at the chest zippers.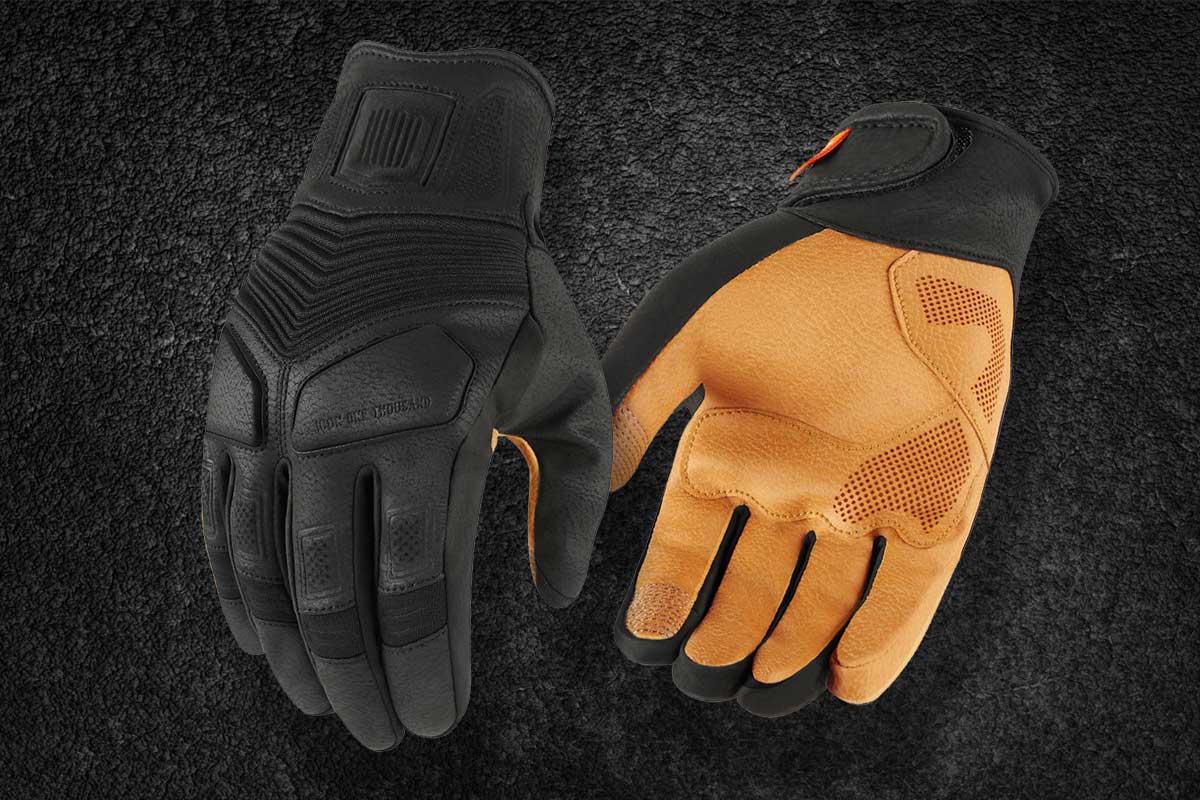 Icon 1000 Nightbreed Gloves
The materials used in the Icon 1000 Nightbreed Gloves may look and even feel like suede, but they're something better. Made by AX Materials, the Quattro and Laredo Suede is stronger and allows better stretch and dexterity than standard glove leathers. Touchscreen-enabled forefingers and thumbs let you check your phone without taking off your gloves and the D3O knuckle armour protects your digits against hard knocks.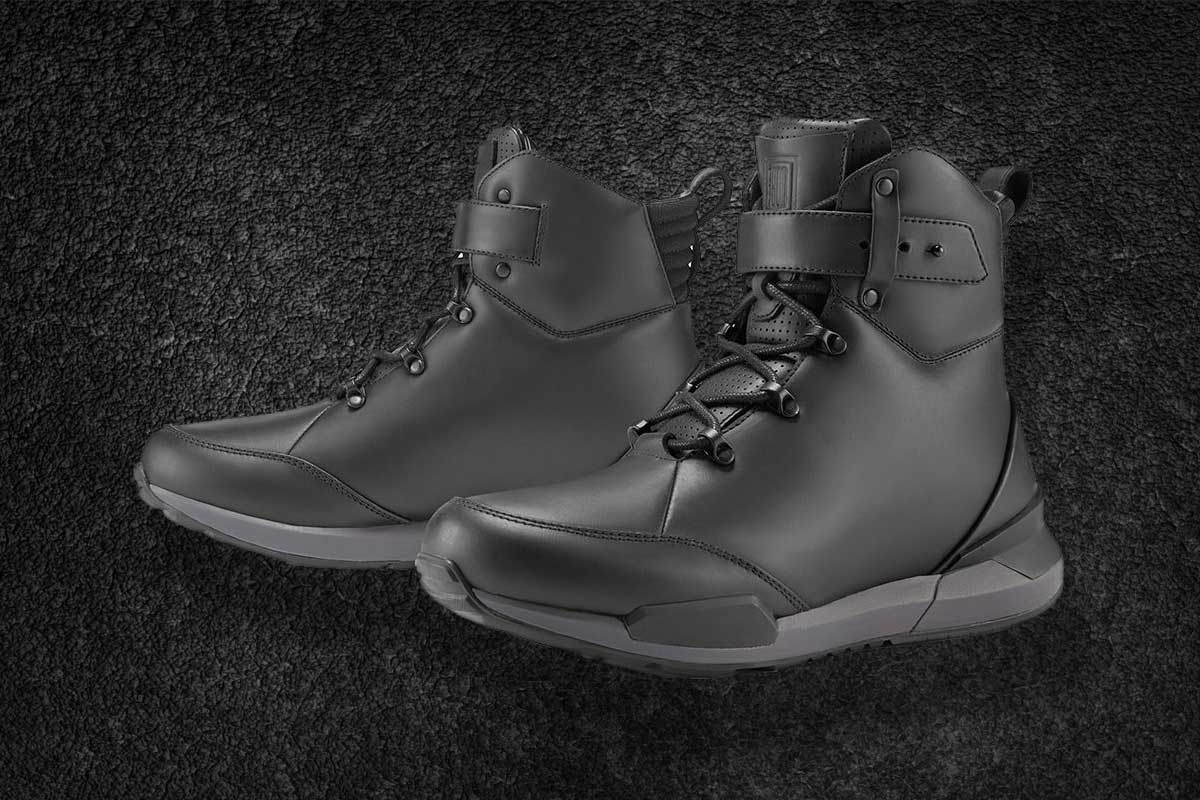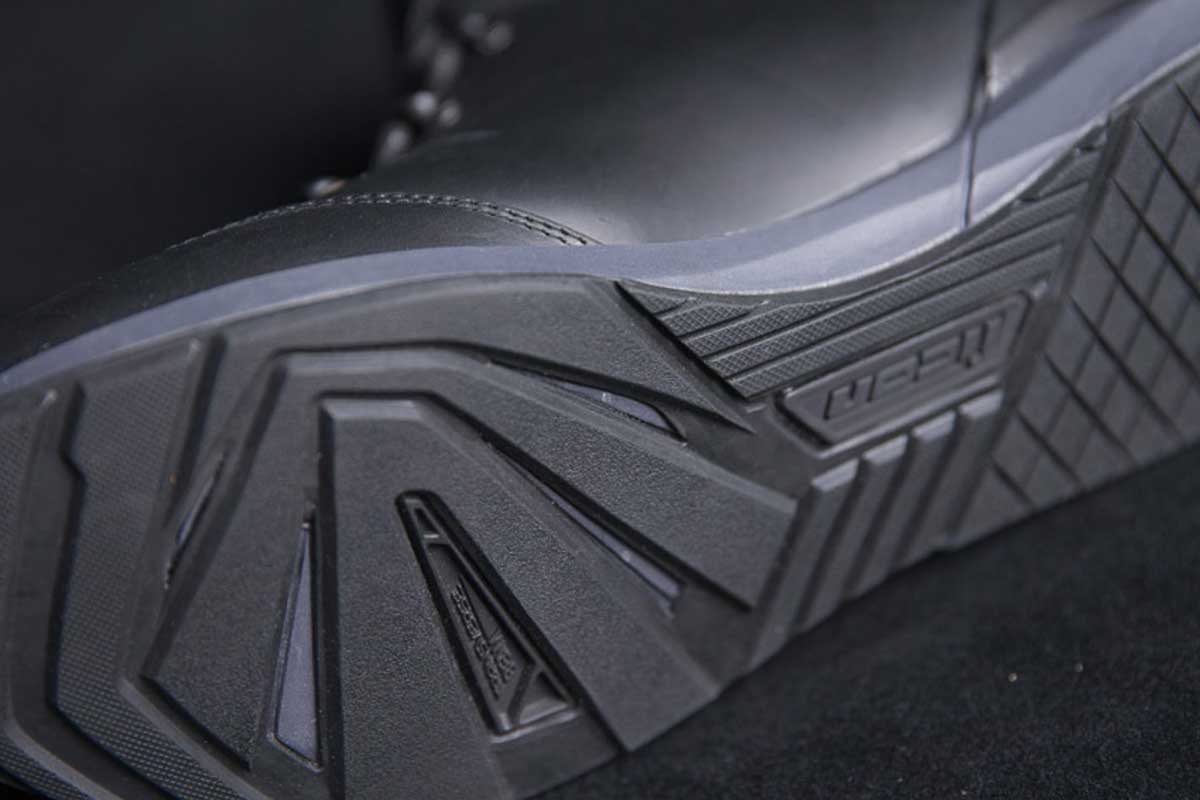 Icon 1000 Varial Boots
The perfect complement to the Icon 1000 Nightbreed collection. Varial is an urban riding boot that combines premium full-grain leather uppers with a flexible athletic sole. Ergonomic D3O armour at the ankles and a fully supportive shank and lasting board mean you get ample protection on the bike, yet you can still walk around easily once you've parked. The Icon 1000 Varial Black Boots are clean, timeless and revving for a night ride.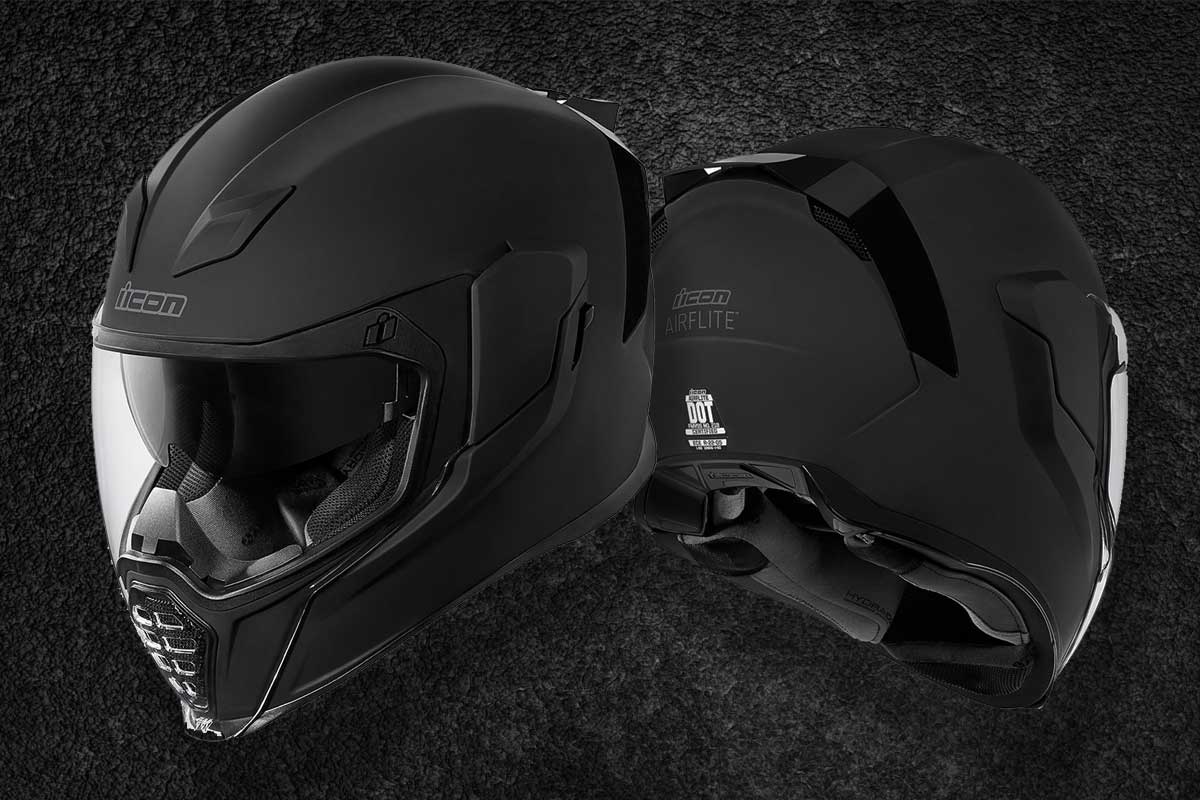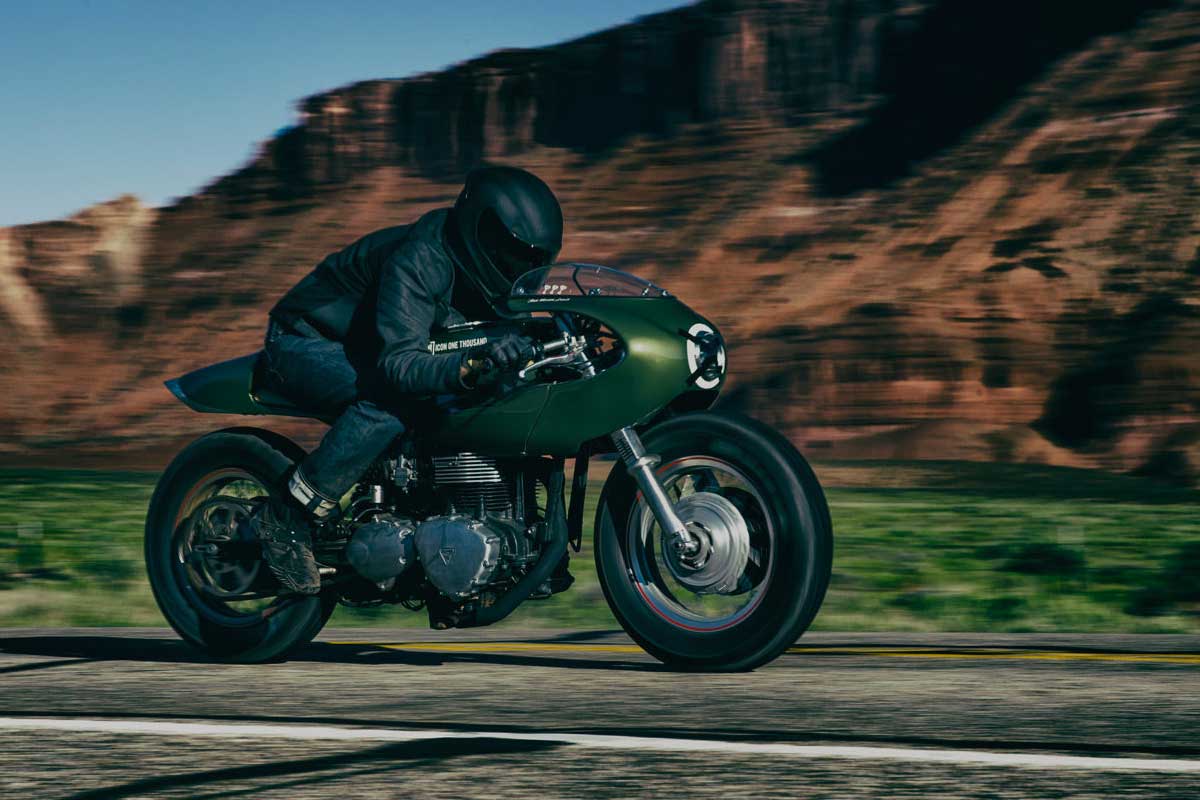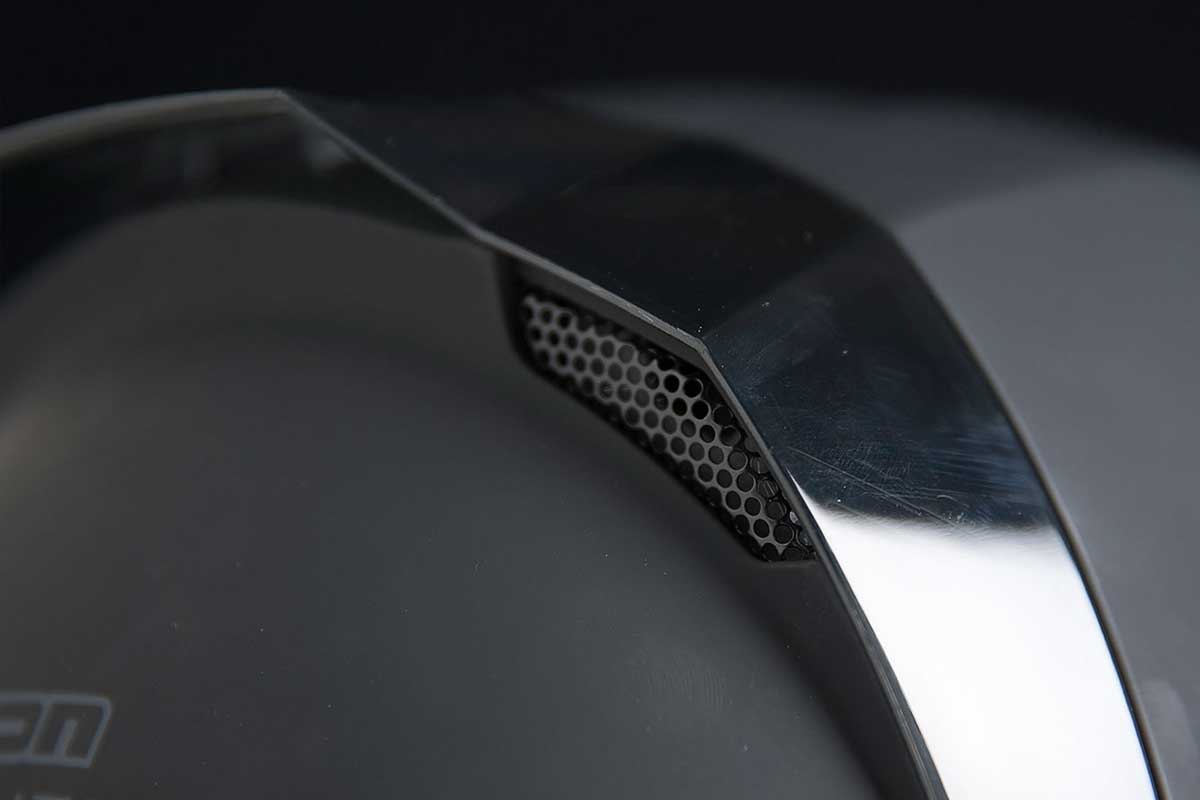 Icon Airflite Rubatone Helmet
Decals and logos on a helmet are great if you're tearing around a racetrack, but a night ride on the town calls for a bit more subtlety. This Icon Airflite Rubatone helmet is matte black and covert, but also protective. It meets DOT, ECE, and PSC helmet safety standards with an energy-absorbing EPS foam liner and injection-moulded polycarbonate shell. The Icon Airflite keeps you riding comfortably with four intake vents and two exhausts and a removable, moisture-wicking Hydradry liner. Two shields live simultaneously in the Icon Airflite, a protective outer face shield and a drop-down sun shield to protect your eyes. The Icon Airflite Rubatone is the perfect helmet to complete your blacked-out Nightbreed look.