Since 1970 Dainese have been producing exceptional quality and top performing protective riding gear. Now, some 40 years later, they are retracing their own heritage to produce the Cooper motorcycle boot as part of their new 36060 collection.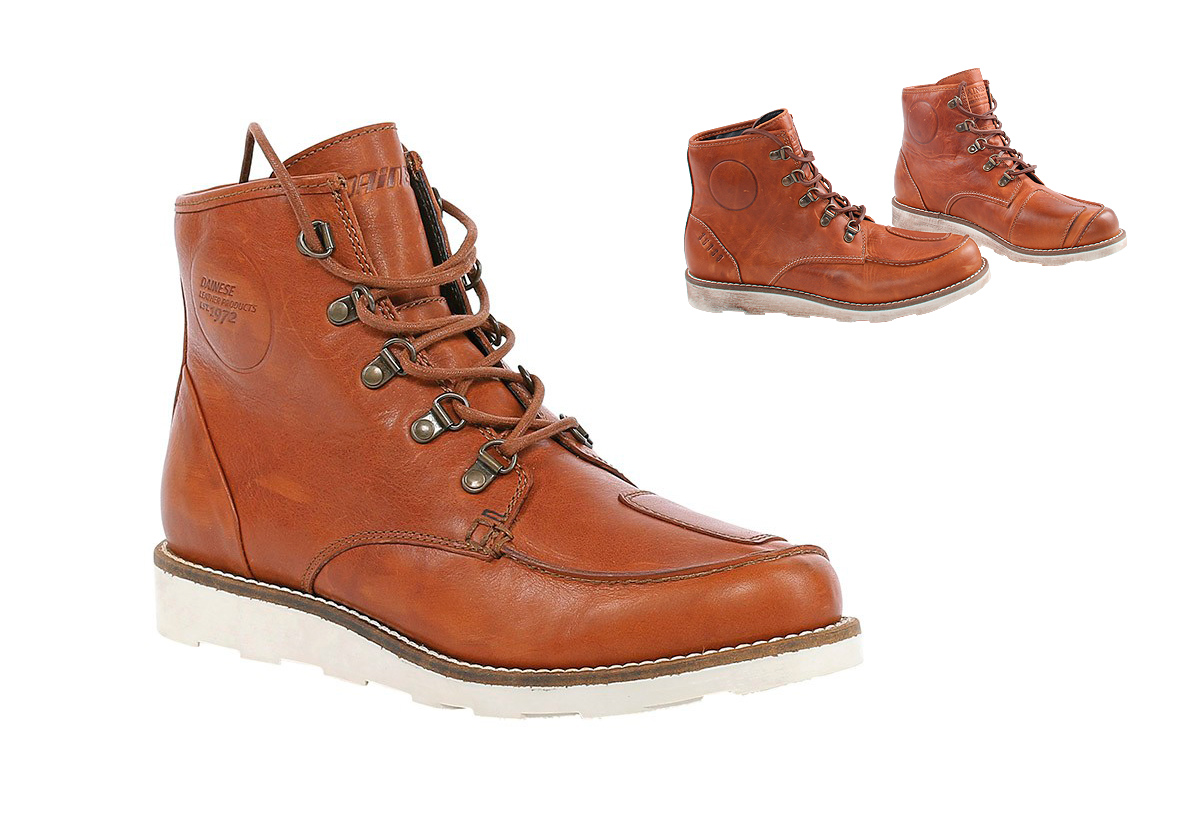 Named after the postcode of the birthplace of Dainese, Molvena, Italy, the 36060 collection offers riders the full gamut of riding gear designed with both safety and fashion in mind. Their Moc-toe style 'Cooper Boots' are akin to the style of footwear you'd find in a Red Wing catalogue, yet they are around half the price. 'On trend' is certainly an appropriate description for the boots, but what you'll also get is a basic level of protection well suitable for urban riders of classic and cafe racer styled motorcycles.
Constructed from full grain leather the Cooper Boot is available in both dark brown and tan brown finishes. Inside the boots you'll find a protective toe box, heel guard and armoured discs to protect your ankle bones. Interestingly, rather than the asymmetrical design you find on most riding boots, Dainese have opted to add matching shift gear style toe guards on each boot for a symmetrical finish.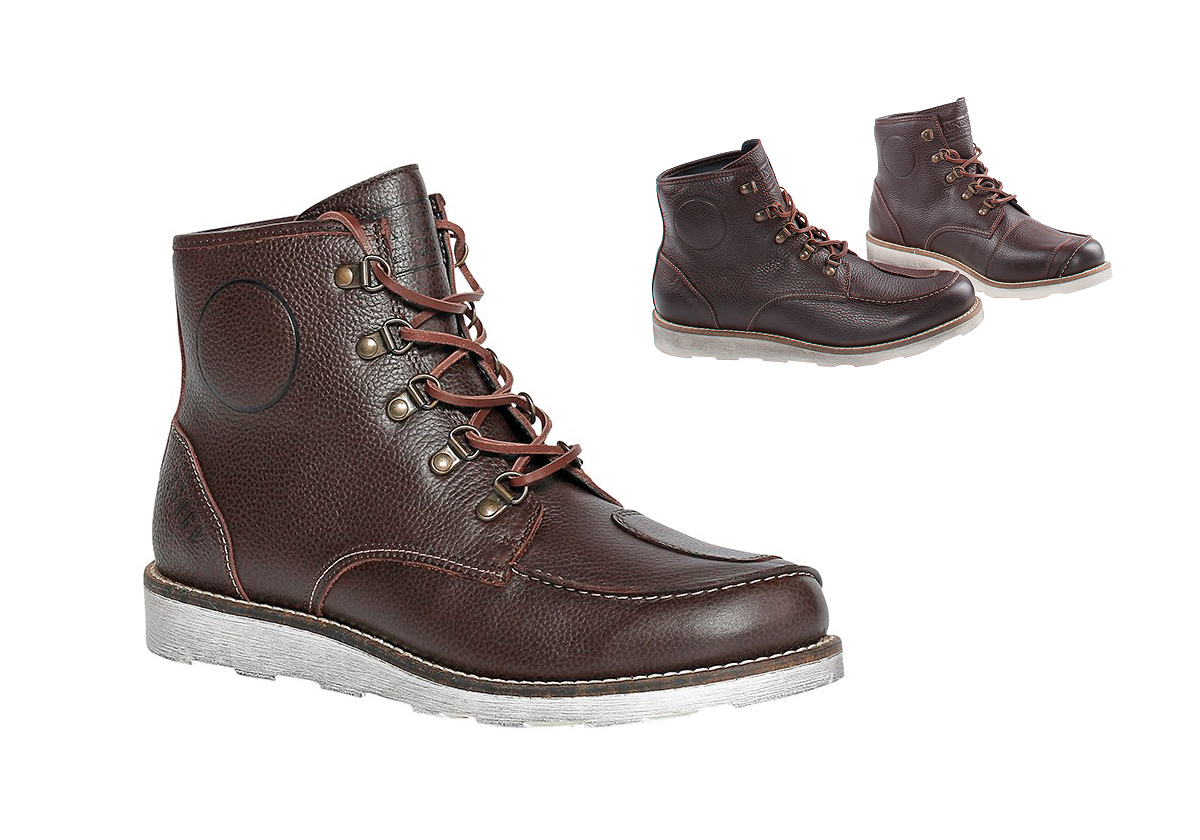 The contrasting stitching and flexible, white rubber sole are other design features of the Cooper Boot that have been influenced by current trends in this style of footwear. The boots are perfectly suited for matching with your latest pair of riding jeans and are hand finished for an already worn-in appearance and waxed for protection against the elements. The Cooper Boot is the epitome of motorcycle tech meets lifestyle wear and if you're a fan of Dainese like me, this could be the perfect boot for you.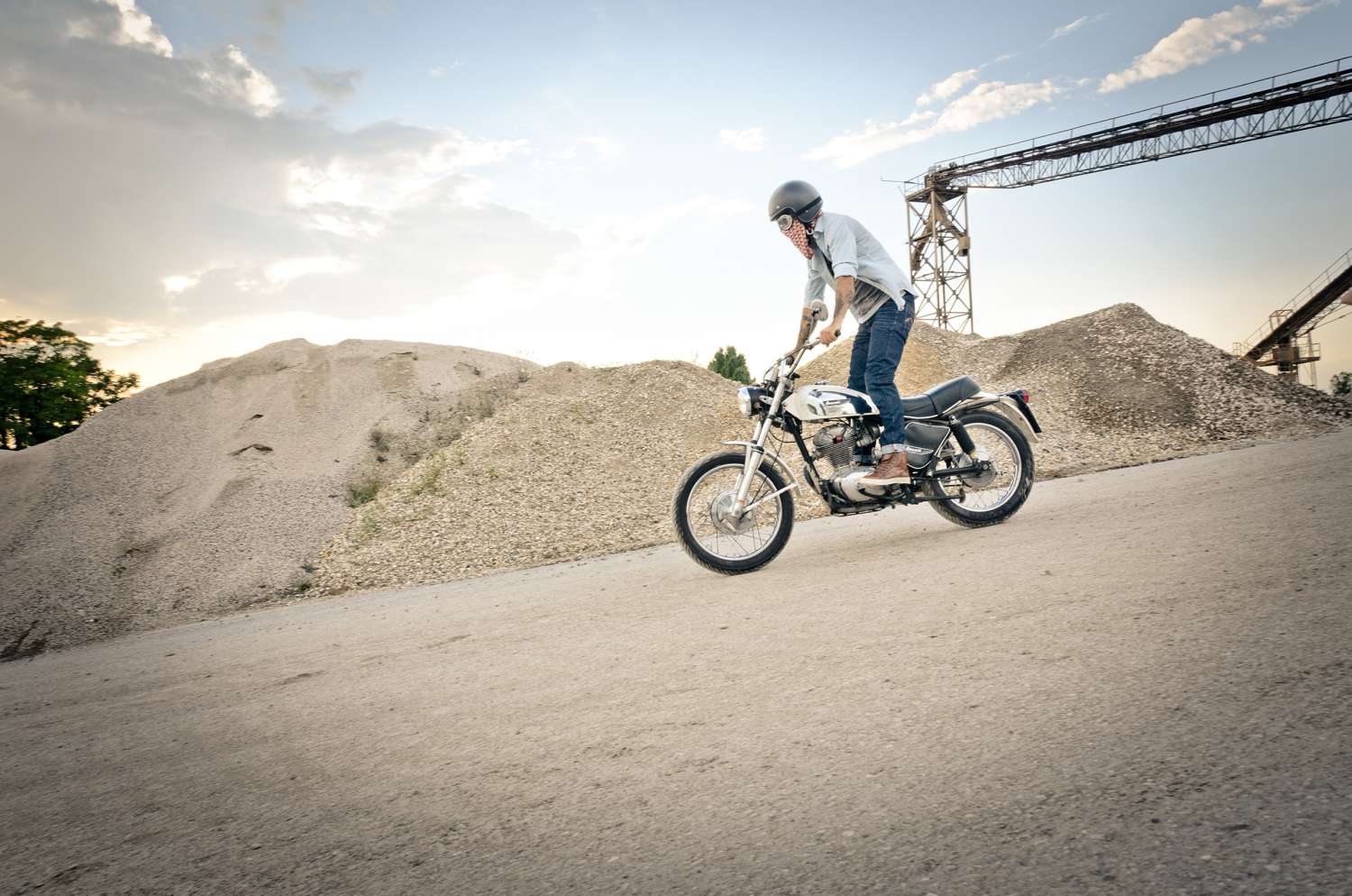 The line between functional
riding gear
and fashionable motorcycle attire has most certainly been blurred. Over the past few years, there has been a plethora of new motorcyclist fashion brands built around the "look good and be safe" ethos. It seems though that many of the older brands have been hesitant to take part in the new trend, probably thinking this was all "just a flash in the pan fad", sticking to their tried and tested, albeit old and outdated design approach. Thankfully that attitude is now finally starting to change and we're seeing some of our favorite brands getting involved.