London based Helmet manufacturer Hedon has expanded their range to include a revolutionary new motorcycle jacket. The Mirage is a reflective jacket that greatly improves safety by increasing rider visibility. The Mirage jacket makes use of a special material manufactured in Italy that possesses unique light refractive properties. This causes the Mirage jacket to glow when exposed to direct light such as the headlights of a car.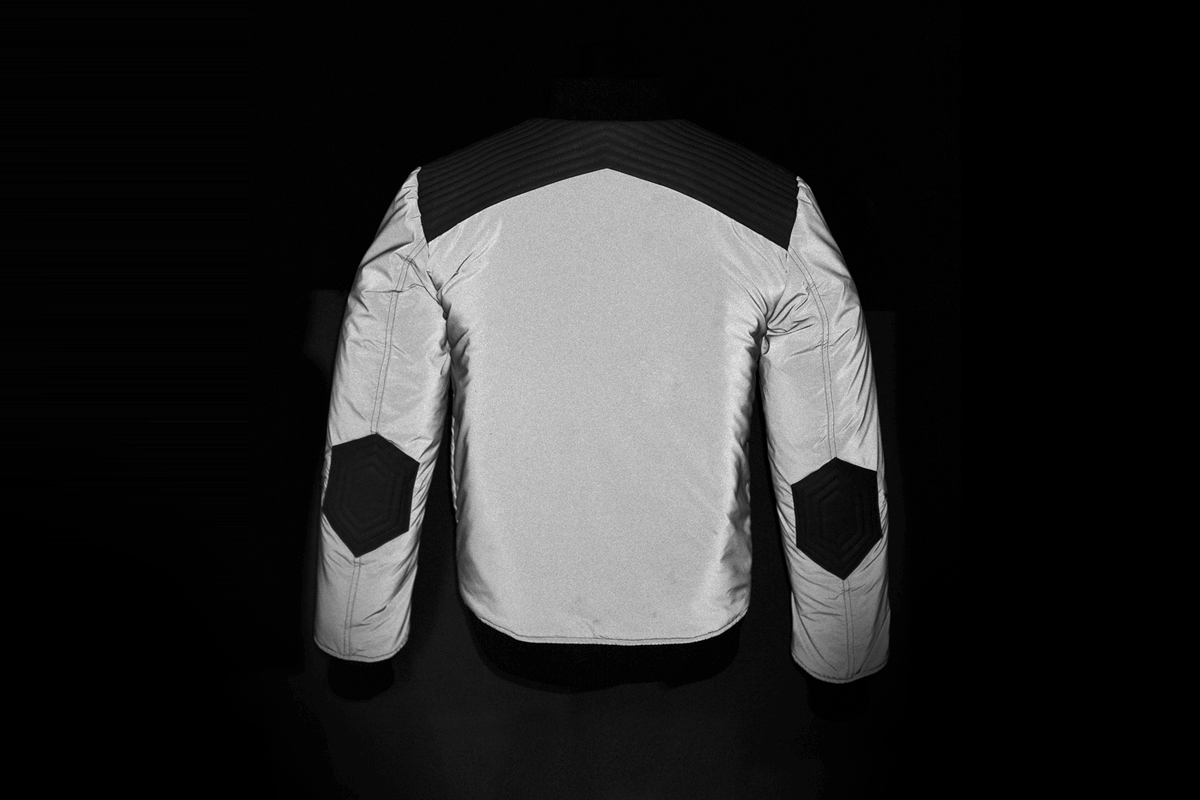 "FULLY REFLECTIVE & PROTECTIVE"
After 2 years of development, Hedon unveiled the Mirage jacket at the EICMA show in Milan earlier this year. Like their helmet range, the Mirage reflective jacket is manufactured to Hedon's exacting standards. The jacket is also priced similarly to the companies helmet range positioning it at the luxury end of the riding gear market. Production is limited to only 40 units per month and each one is made 100% in London.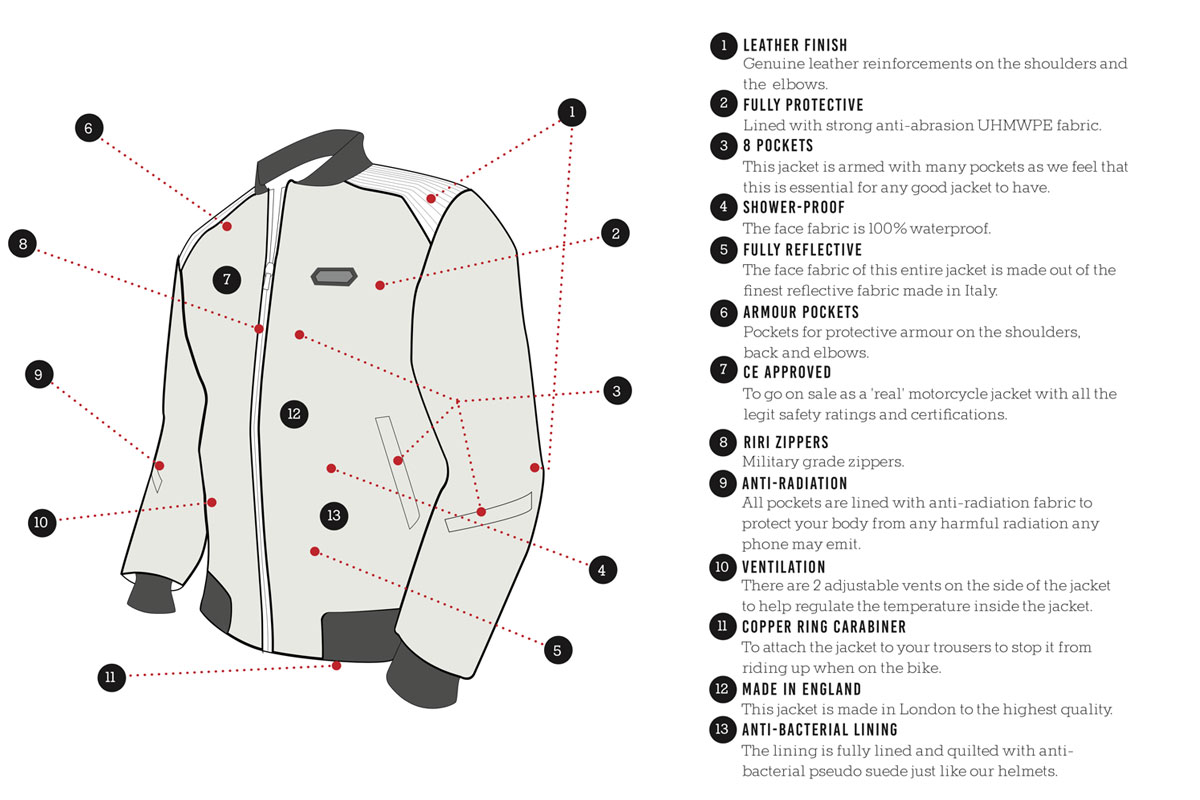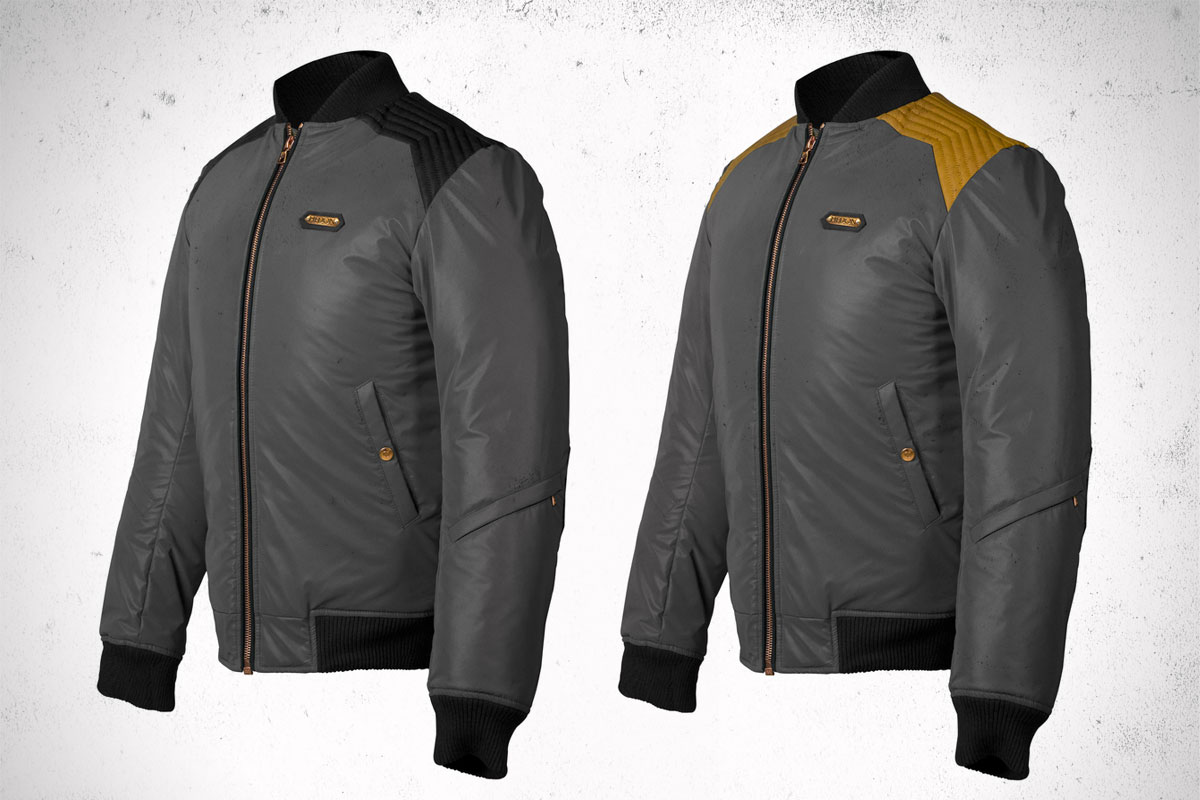 Safety is paramount at Hedon so their reflective jacket boasts many additional features that ensure rider safety. Strategically placed leather panels add an extra layer of abrasion resistance in high impact areas. On the jacket's interior are pockets for installing elbow, shoulder and back armour. As the last line of defense Hedon has also made the jackets lining from a UHMWPE material. This space-aged fabric offers up to 15 times the abrasion resistance of carbon steel. Hedon has even gone to the trouble of lining the jacket's pockets with anti-radiation material to protect you against mobile phone radiation! The result of all this is a legitimate CE Approved motorcycle jacket.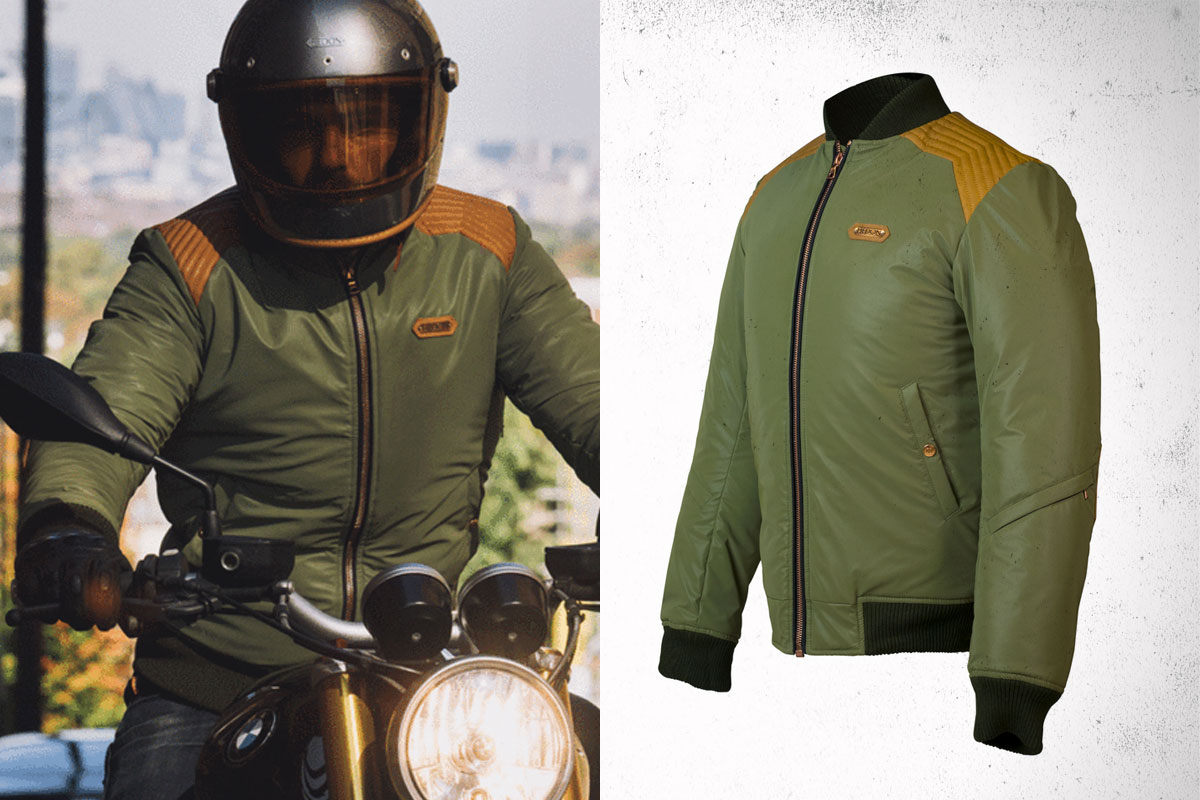 The design of the Mirage is based on classic bomber jackets, so it blends seamlessly with modern streetwear. The exterior also offers both 100% water-proof and wind-proof protection making it suitable for year round riding. The Mirage jacket's interior is a bold contrasting red while the exterior comes in 3 different finishes. Customers can choose from Panther (grey and black leather), Stable (grey and tan leather)  or the Mantis (military green and tan leather).