The Hedon Heroine helmet is firmly targeted at the custom and classic crowd, especially those with a taste for high-end quality or brands. With the design of the Heroine Hedon has clearly set out to challenge the dominance of Bell's Bullitt and to fill the gap left after the demise of French "luxury" helmet brand, Ruby. In terms of styling, the Heroine easily ousts the Bullitt. Rather than looking like a Lego astronauts lid, the Heroine has the look of a 70's racing helmet thanks to its broader chin bar and shorter profile. The visors shape further emphasizes its retro race looks.
As for quality and level of finish, the Heroine is top notch. The paint finish on my 'Signature Black' example was flawless and the contrasting brass accents of the Hedon badge, vents and visor hinges add an air of refinement that no other helmet in my collection has. The quality continues to the interior where you'll find natural calf leather paired with Merlin anti-bac material that is akin to suede.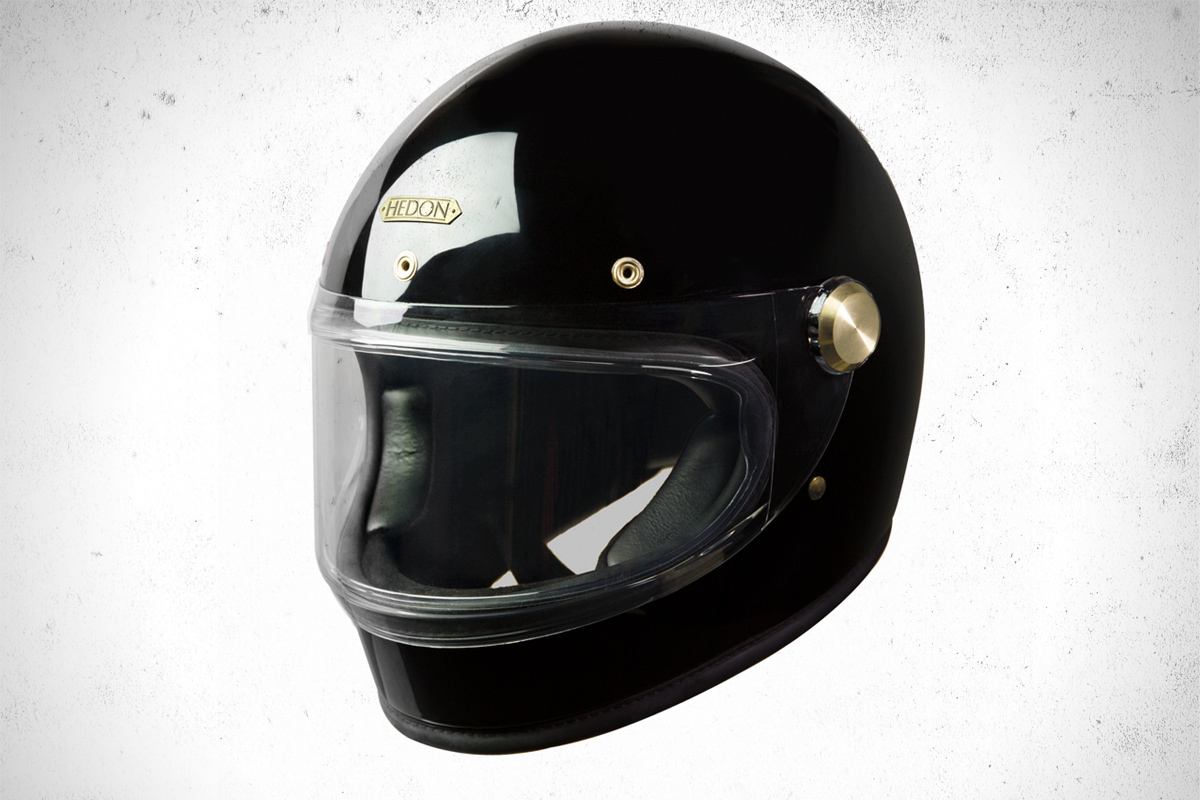 I generally go for a large helmet size and have an intermediate oval head shape. The Heroine sizing was accurate with no noticeable pressure points on my skull. It was especially comfortable on the back of my head where it felt well padded and fit snug. My big ears had plenty of space around them and although it is still a bit tight over time I am confident it will be a very comfortable fit. Unfortunately while riding with the helmet on it wanted to roll forward on my temple and gave me the sensation of having my brow pushed down on to my eyes. Nothing overly dramatic, but enough to be noticeable. This may be because the helmet is designed to sit better on a squarer head shape, but it is a sensation I have not experienced in my other helmets.
My Heroine came with both a clear visor and a 'Sunset' orange alternative. Swapping the visor involves applying pressure to the CNC fasteners on the sides of the helmet to simply unscrew them. Despite my best efforts I am yet to be able to remove either screw to do so. After admitting the fact to my amused friends they all also lacked the strength to loosen the little buggers so I'm hoping over time lifting the visor up and down will loosen them enough for me to remove them. A simple slit in the fasteners for a coin or flat head screwdriver would fix this problem (yes I did consider getting the grinder out), but other Heroine owners have said my problem is unique to my helmet, go figure. As for the visor itself, it seals very well around the opening of the helmet and during my testing, its claimed anti-fog attributes have been substantiated. Around the outer edge of the visor, the angled lip creates a bit of distortion, but not enough to affect visibility or become an unwanted distraction.
At 1430 grams the Heroine is 300 grams lighter than my beloved Bell Carbon Star and Nexx's latest X.G100 R. Wind noise on this style of helmet is always increased due to the large chin opening, but the density of the padding around my ears and the close fit of the visor does a good job of keeping it at an acceptable level. A removable chin guard would be a nice addition.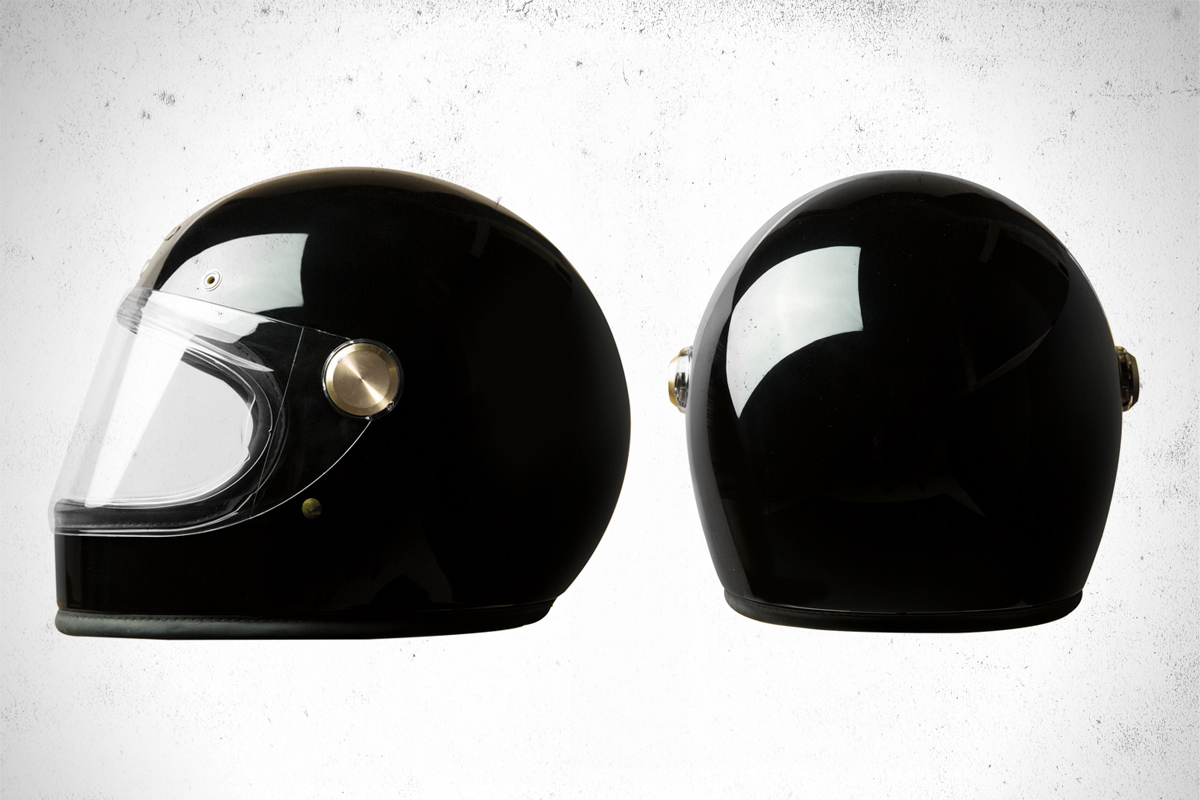 "I'm a fair guy, but this heat is driving me crazy!"
Unfortunately, the high priced Heroine isn't without its flaws. Riding on a warm 30+ degree day (celsius) the ventilation, those 3 small openings above the visor, did little to keep my head cool. On other helmets, I own the visors can be opened a small amount to allow the breeze in, but the Heroine visor only sits in 2 positions, fully closed or fully open which in this situation is undesirable. By the end of my ride, I had sweat beading on my bald nut and the inside of the helmet was left damp. This would prove another problem over time as the lining isn't removable and we all know how good stale sweat can smell.
In the world of motorcycle apparel, there aren't many of what I would class as luxury brands, but Hedon is definitely positioning themselves as one. The full faced Heroine helmet is priced at around $915 USD which is wallet emptying more expensive than the $399 Bell Bullitt or the $430 Nexx XG100 Racer, which are this helmets closest competitors. Despite its quality construction and materials the Heroine failed to impress me as much as I had hoped. A few small tweaks would have me considering otherwise, but for now, it'll be losing out to the other helmets in my collection when its time to ride.
I have a penchant for motorcycle helmets and I will be the first to admit I have too many of them. I have 5 times as many helmets as I do motorcycles. It's ridiculous, but it beats collecting stamps. This, of course, means I'm always keen to give a new helmet a try, especially those designed to appeal to the retro and custom crowd. Enter stage right, the Heroine helmet from England's Hedon Workshop.