The Roland Sands Rourke Gloves aim to be an essential part of your everyday riding gear. They hit that goal by combining comfort, breathability, and protection in a stylish package. Built from cowhide, the gloves are pre-curved and tricot-lined so the fit is trim. That means wrapping them around a pair of motorcycles grips doesn't feel cumbersome or bulky. To keep your hands cool on warmer days the top hand panels, fingers, palms, and fourchettes are all perforated. Strategically placed foam in the heel of the palm helps to dampen vibration.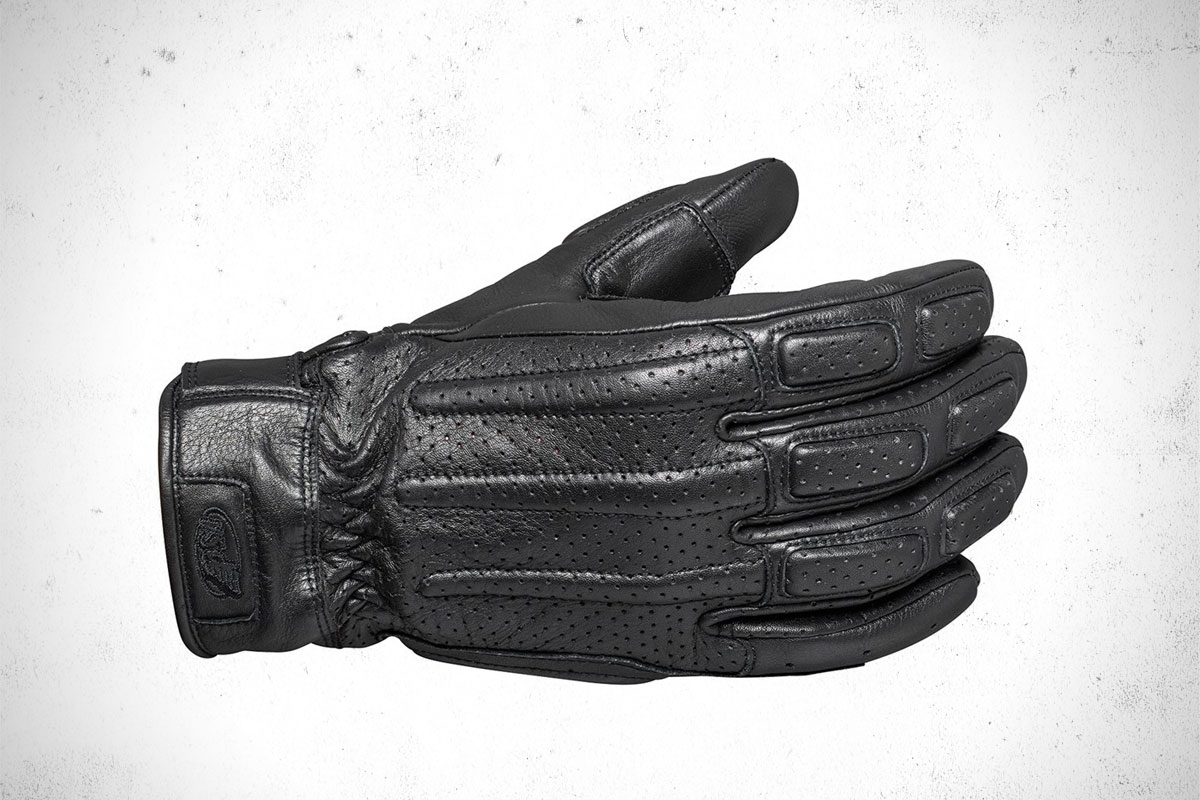 As for appearance, the Roland Sands Rourke Gloves offer a good dose of stylish detail. The gloves feature three padded ribs that down the back of each hand and double stitched panels. The gloves come in all black, tobacco brown or a skeletal, black & white design. The black and white version adds padded white detailing to the backs of the fingers and around the palms. A velcro closure at the wrist keeps the gloves in place, and since the forefinger is touchscreen compatible, you won't have to pull them on and off to fiddle with your smartphone.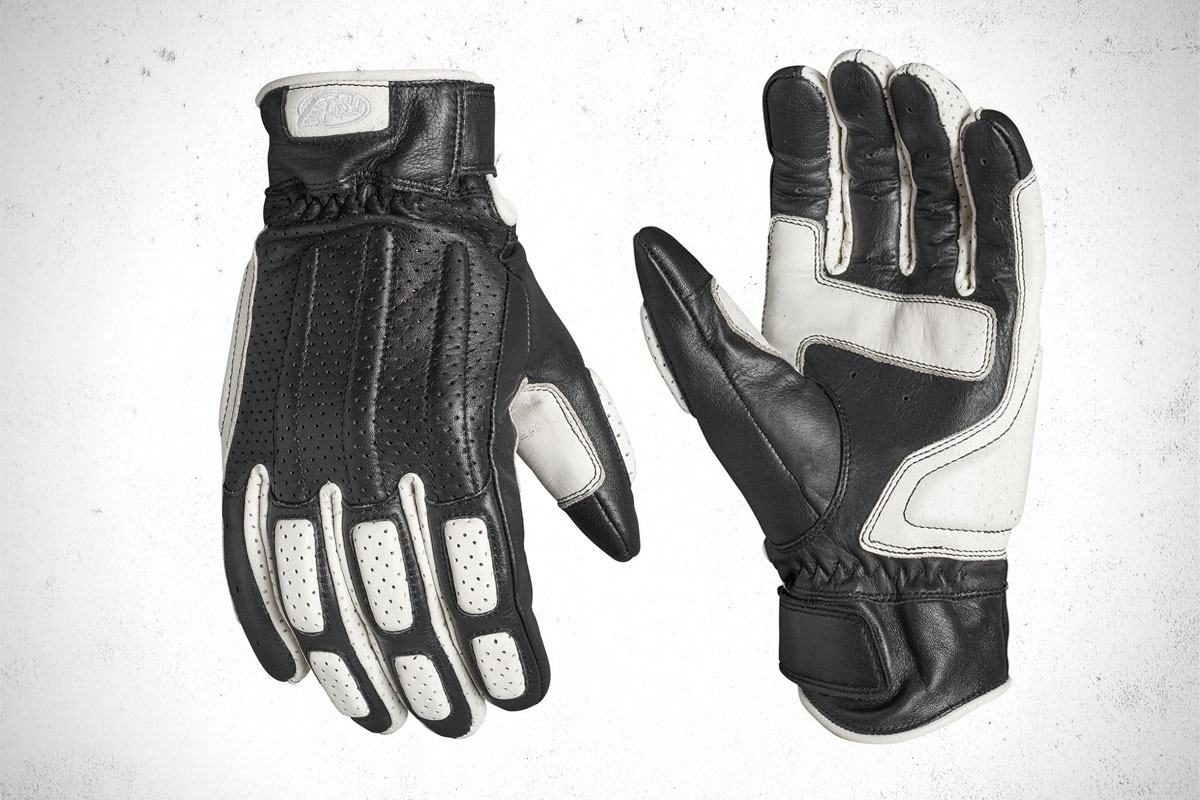 Roland Sands once again called on their experience as racers, riders, and bike builders to create a piece of gear that appeals to those who ride. In your search for an everyday riding glove with a good dose of style, the Rourke Gloves may just fit the bill… like a glove.