It's not often we veer away from our retro riding gear theme, but every so often there's an exception to the rule. This is the Nexx XR2 Dark Division Carbon helmet. Although its roots are firmly planted in sports bike territory we think it would make the perfect accompaniment for riders of modern classics like Ducati's Scrambler, Yamaha's Sport heritage XSR or Kawasaki's Z900RS Cafe.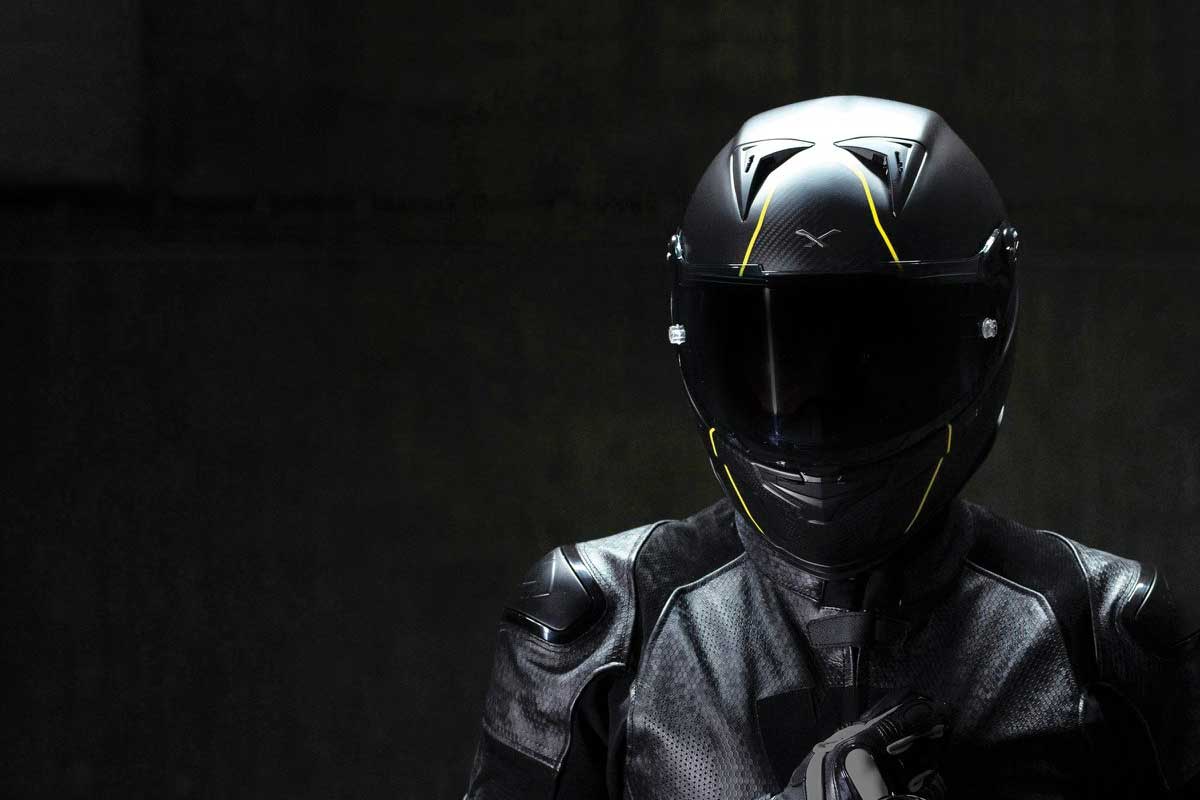 There was a time when anything made from carbon fibre was cool. Being a premium material it wasn't long before cashed-up automotive enthusiasts were covering their vehicles in the stuff and enterprising vinyl manufacturers were producing carbon-look decals. Inevitably the attraction began to wear off. But carbon fibre still has its place. The technical benefits from its use are undeniable and it can still look amazing when tastefully applied. In the case of the Nexx XR2 Dark Division helmet, the balance of exposed carbon fibre vs paint is near perfect.
Creating the Dark Division theme for the XR2 helmet was done using a mix of matte finish surfaces. The bulk of the shell is covered in a matte black paint that's broken up by striking yellow pinstripes on the chin bar, forehead and rear of the helmet. Inside the yellow borders, Nexx has left the carbon shell exposed, adding a matte clear coat to protect it from the elements. The helmet has then been tastefully branded with a silver Nexx emblem on the forehead and debossed Nexx lettering at the rear.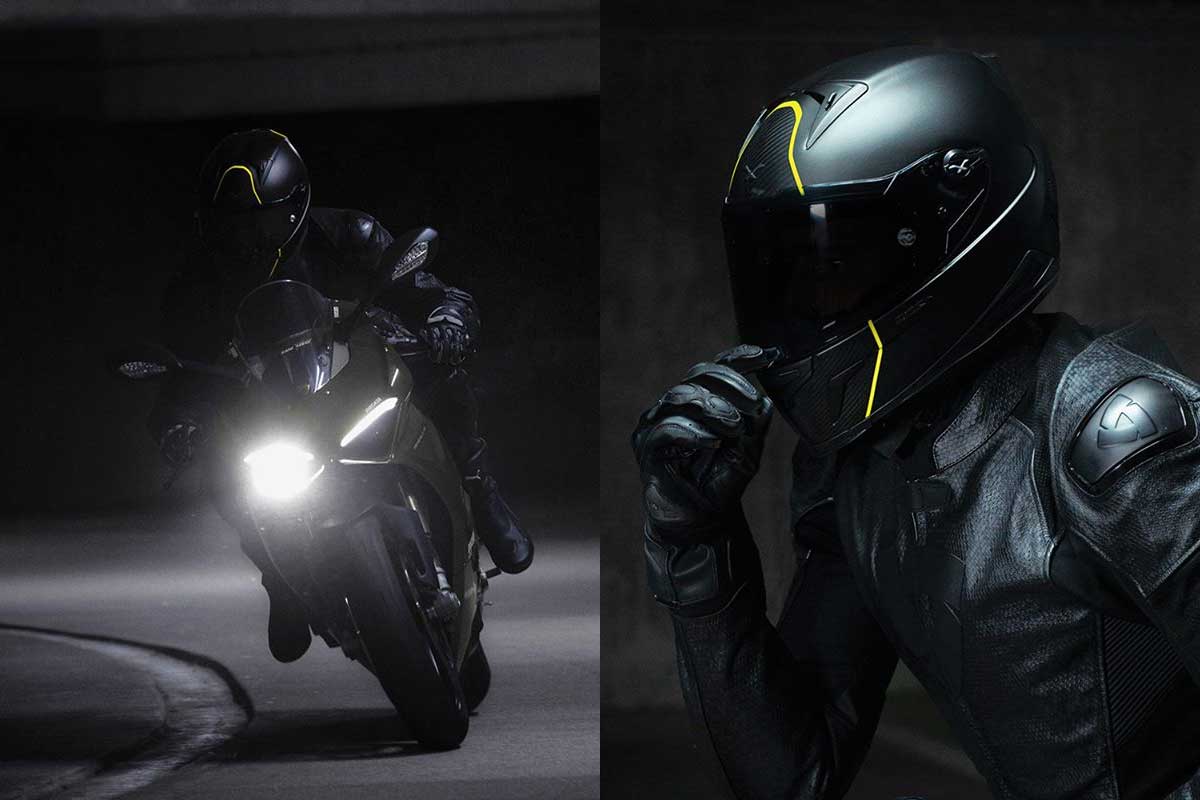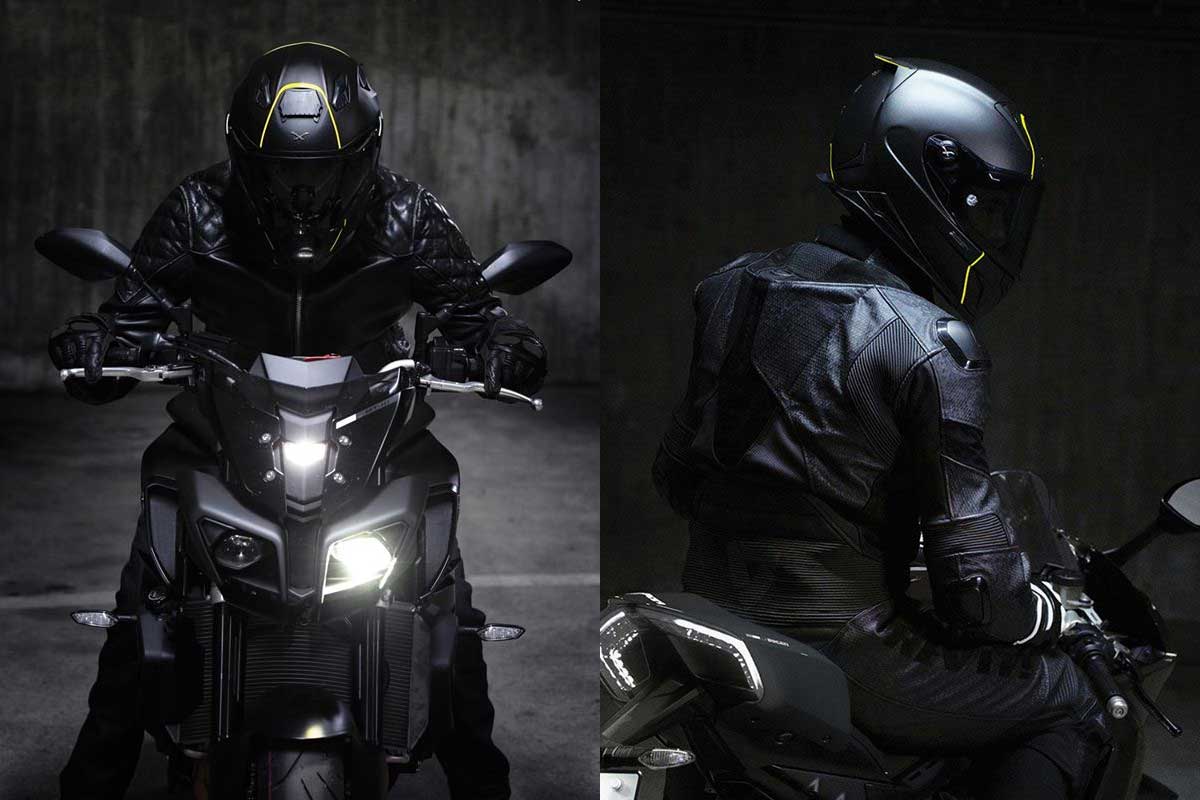 The sinister-looking Nexx XR2 Dark Division helmet features a full carbon fibre shell construction. This design approach keeps weight to a minimum and has secured the helmet both ECE 22-05 and DOT certification. Backing the carbon shell is a 3 density layer of EPS impact absorption foam. The helmet is held in place by a standard double-D type closure.
Besides the helmets safety offering, Nexx has optimised its performance by redesigning the XR2 for 2020. The revised 2 front and 4 rear adjustable vents provide increased levels of airflow to the previous models. A new spoiler design reduces air turbulence at higher speeds and the Easy-Lock shield offers improved levels of soundproofing and wind penetration.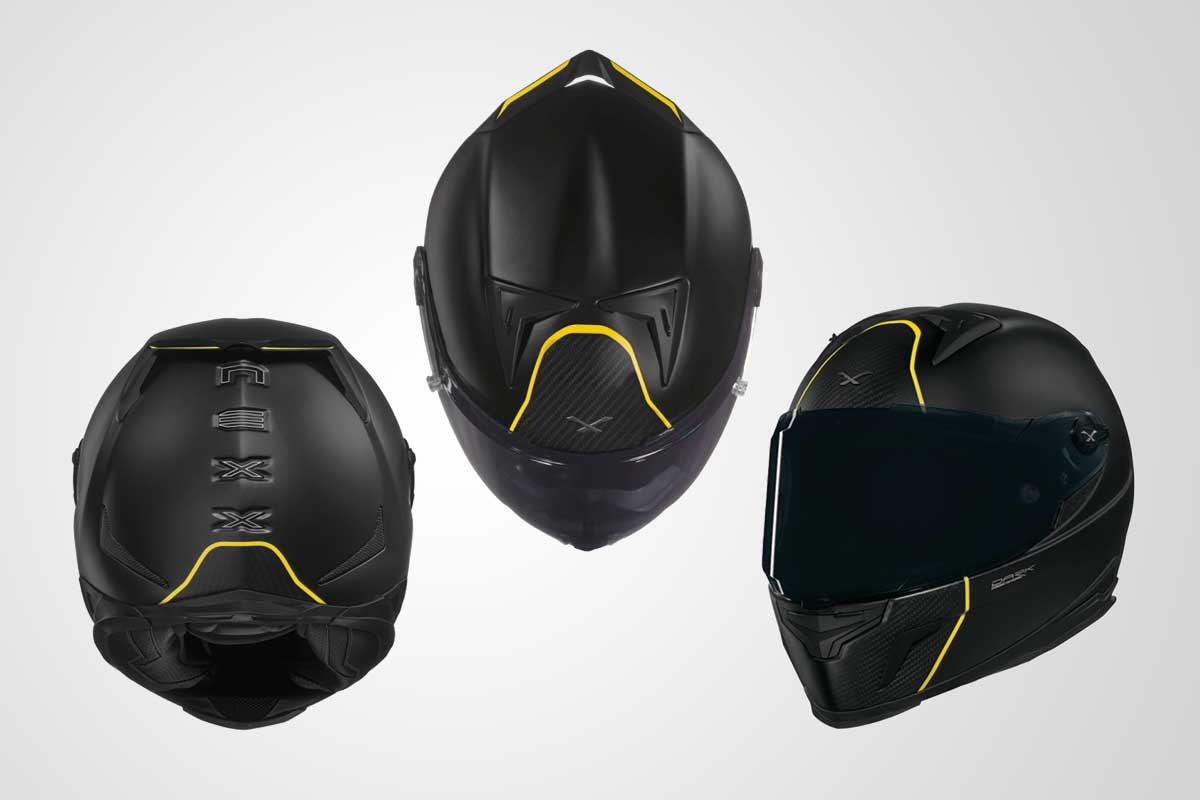 Other key features of the Nexx XR2 Dark Division helmet include internal cutouts for speakers and a removable chin and breath guard for when temperatures drop. The helmets lining boasts anti-allergenic and anti-perspiration properties and is removable and machine washable. Reflective features on the side, front and rear of the helmet increase nighttime visibility for added safety. And the quick-change visor can be swapped for a series of different finishes, but we think the dark smoked visor looks best.
The XR2 Dark Division comes in 2 shell geometries in sizes 2XS up to 3XL and is best suited to those with a narrow head shape.