If the third times a charm the fifth must be downright glorious! These Icon Superduty 5 motorcycle boots are the fifth generation of this design to hit the streets, and it's easy to see why. Featuring sleek athletic styling they look right at home traversing city streets. Then when they're on the bike they'll keep feet safe thanks to some finely honed performance features.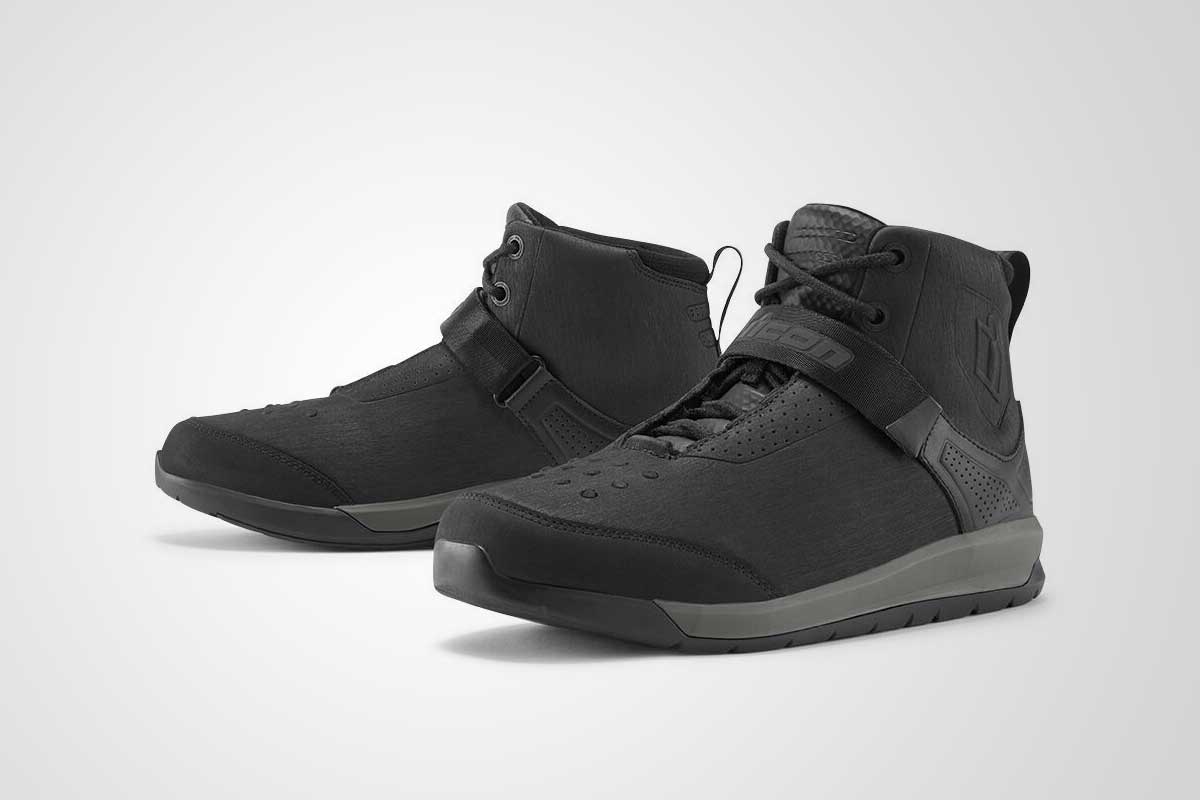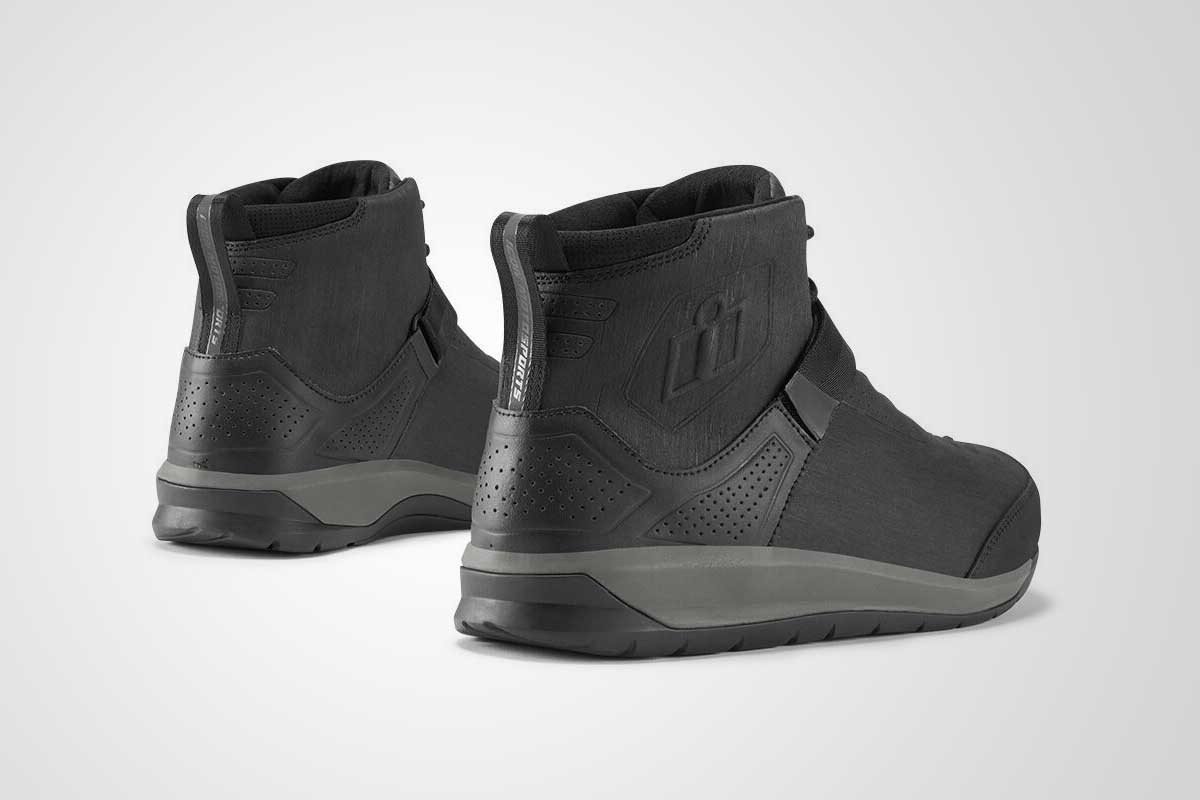 For the fifth iteration of these evergreen motorcycle boots, the Portland-based brand has given the Superduty 5 a comprehensive internal and external overhaul. Starting with the exterior the boots feature a leather upper coated in TECTUFF for superior abrasion and grime protection. To prevent nasty snags the boots ghillie laces stash safely away and a large pull strap at the rear makes putting them on a painless task. For symmetrical aesthetic zen, the tose of each boot features a grid of purposeful rubber shifter pads. And in keeping with the Icon Superduty lineage, this fifth-generation design includes their tried and tested midfoot support strap for a steadfast secure fit.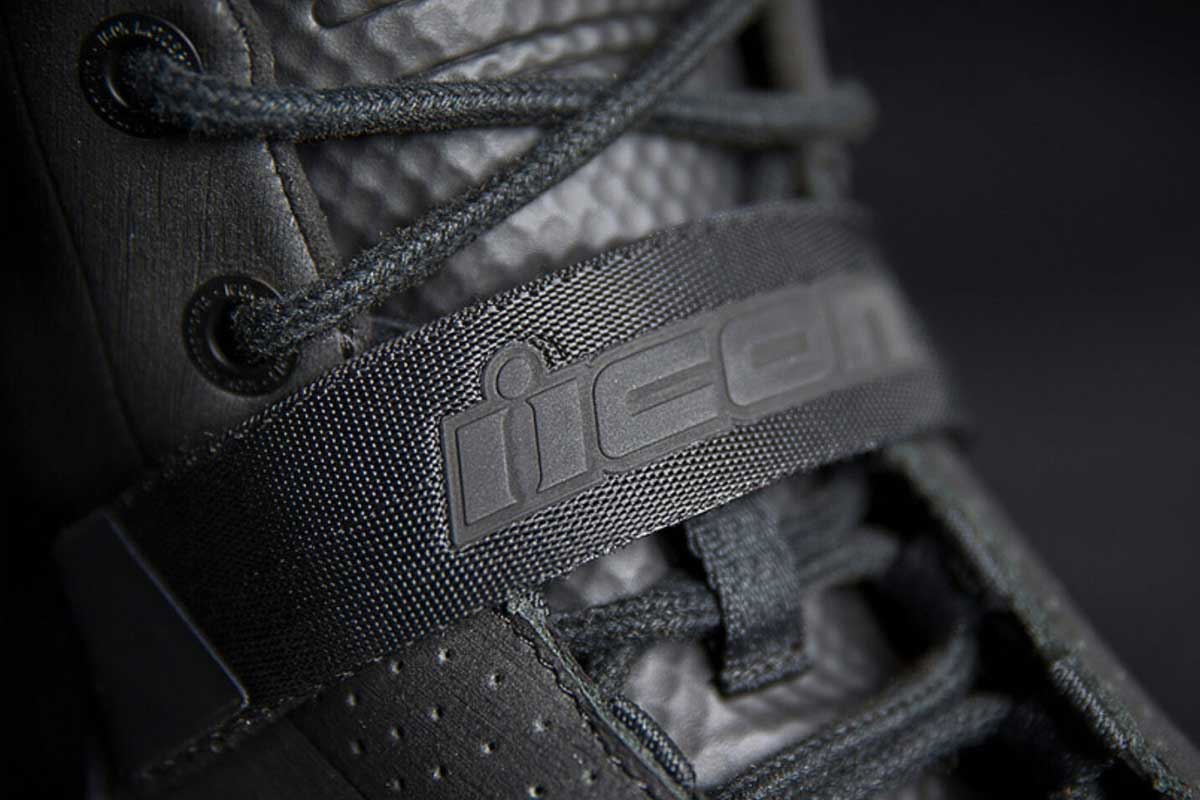 "Five generations in, we continue to step up the moto footwear game." – Icon
More improvements can be found on the inside of the Icon Superduty 5. The steel shank found in previous models has been dispensed with for the benefit of all-day comfort. This hasn't been done at the expense of safety though. The Superduty 5 utilises a specially engineered lasting board that protects the entire sole of the foot. Ankle protection comes in the form of a lightweight, form-hugging D30 ankle plate which was again chosen for superior comfort without compromising safety. Don't just take our word for it though, the Superduty 5 boots have been tested and certified to EN 13634:2015 safety standards.
These boots are built tough to withstand the tribulations of motorcycle riding while managing to offer every day/all day comfort. Finished in a sleek black grey colourway the Icon Superdity 5 boots are the epitome of low profile riding gear. Best of all you can secure a pair for a very reasonable $125 USD.