Based on a 1978 Kawasaki KZ1000 this bike is a rolling eulogy to 1970s composite creativity. During the '60s and '70s, aftermarket fairings and body kits were all the rage. Manufacturers were slow to recognise the demand so aftermarket suppliers cashed in big time. Designers like Craig Vetter and the Rickman brothers sold literally hundreds of thousands of model specific and universal fit fibreglass components. But then, all that changed. The manufacturers pulled their fingers out and began releasing faired bikes. In a few short years, the demand for aftermarket kits was reduced to racers and custom builders.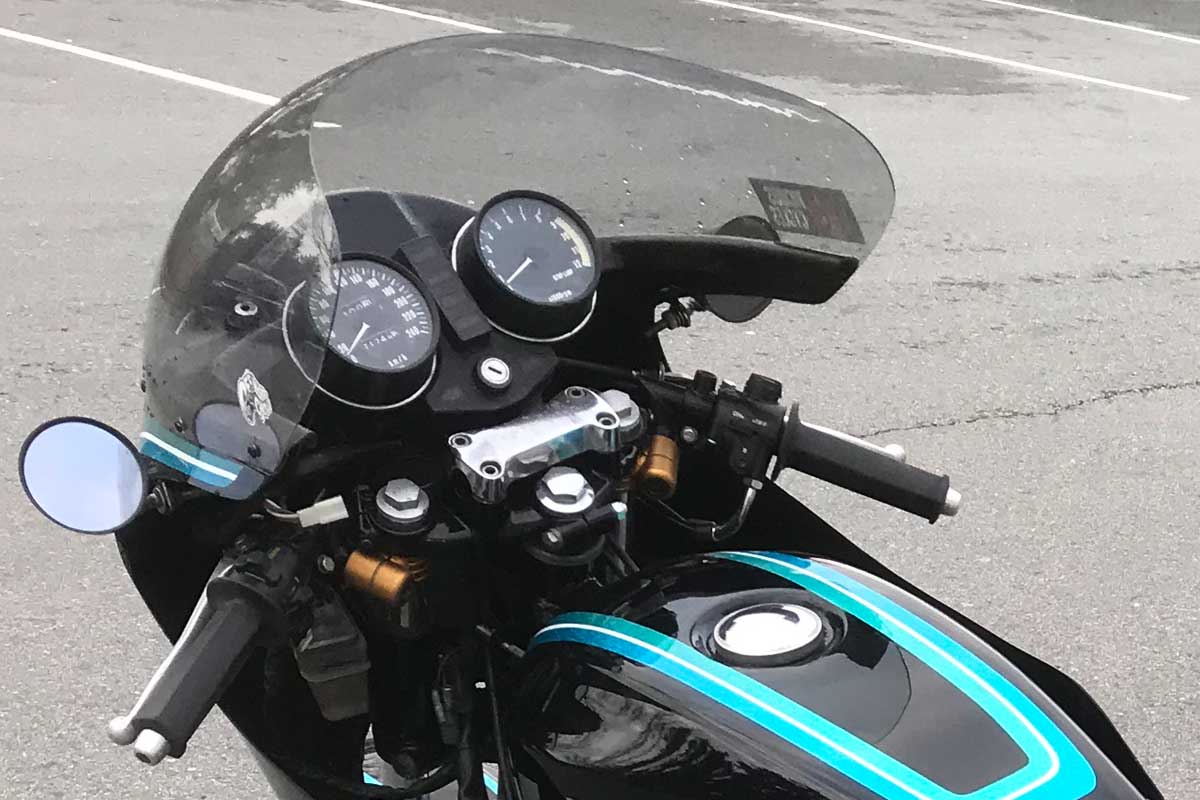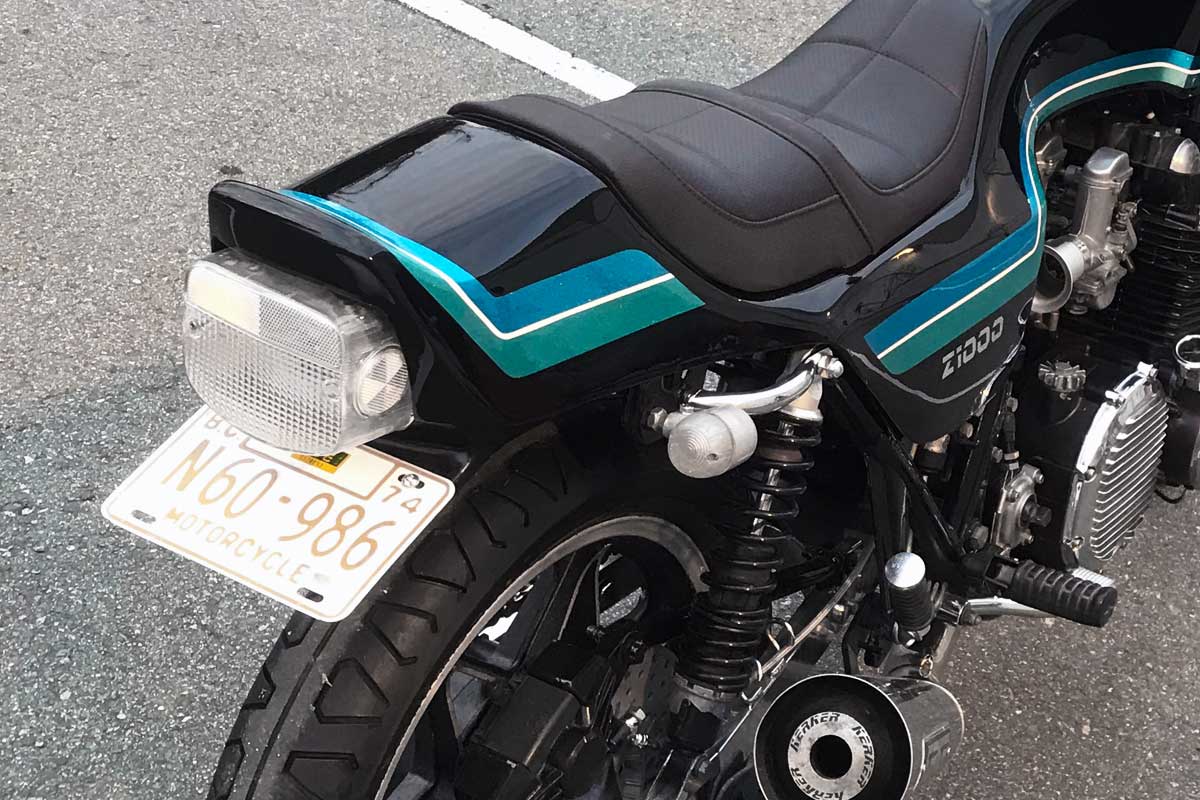 Japanese ex-pat Mitsuaki Shinohara had a dream. He wanted to enter his own custom-build into See See Motorcycles venerable One Moto Show. At the 2020 show, he made that dream come true with his 'Aquafresh' KZ1000. "I've always loved the style of the '70s and '80s custom motorcycle," says Mitsuaki. "I was looking to create a retro cafe racer style bike. The design was also influenced by the Kawasaki bikes from the movie MAD MAX. It was a great influence on me to build the bike."
Taking around 12 months to complete the project began when Mitsuaki acquired his Kawasaki KZ1000 as a non-running project. The previous owner had the bike in storage after the motor had seized and decided it was time to move it on. This meant the first stage of the build was getting the bike running again. Along with the arduous task of un-seizing the motor and performing a thorough service, Mitsuaki added a few performance improvements. The KZ1000 was the pillar of performance when it was released, but there's always room for improvement over the factory setup. For this Mitsuaki fitted a bank of Mikuni VM29 smoothbore carbs and a classic Kerker stainless exhaust system. Once he was confident he had a running bike Mitsuaki got stuck into customising it.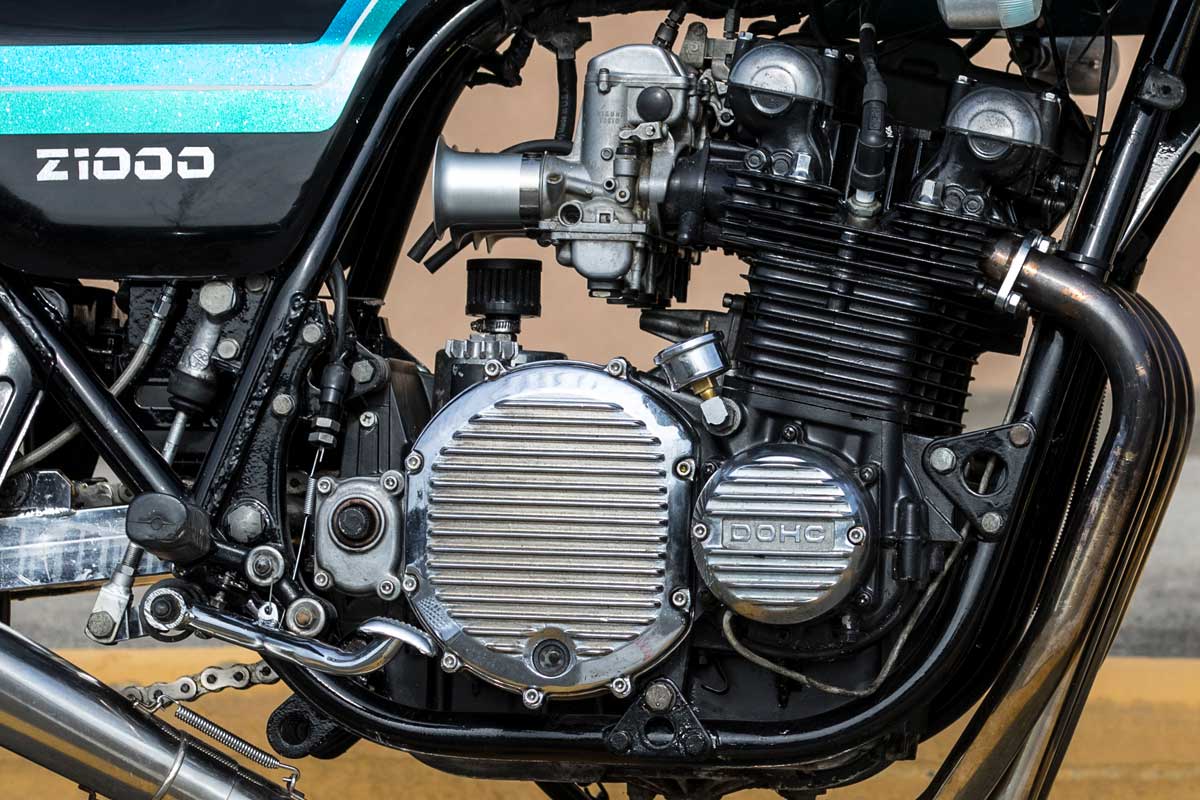 Many of the components on this Kawasaki KZ1000, like the Kerker exhaust, are period correct aftermarket parts. The most noteworthy is the fibreglass bodywork. Mad Max influences are most evident up front where you'll find a British built Rickman CR fairing. Trimmed to leave the engine exposed the fairing wraps around the original front end. Sitting behind its perspex screen are the stock KZ dials and a set of Hurricane clip-on handlebars. Sitting behind the forks and stretching all the way to the brake light is another fibreglass work of art. Built by '70s American fibreglass shop Tracy Fiberglas Works the single-piece monocoque body merges the fuel tank, seat pan and tail unit into one beautifully retro piece. The perfectly shaped and proportioned leather saddle is the work of Canadian upholsterer Curtis Rafino.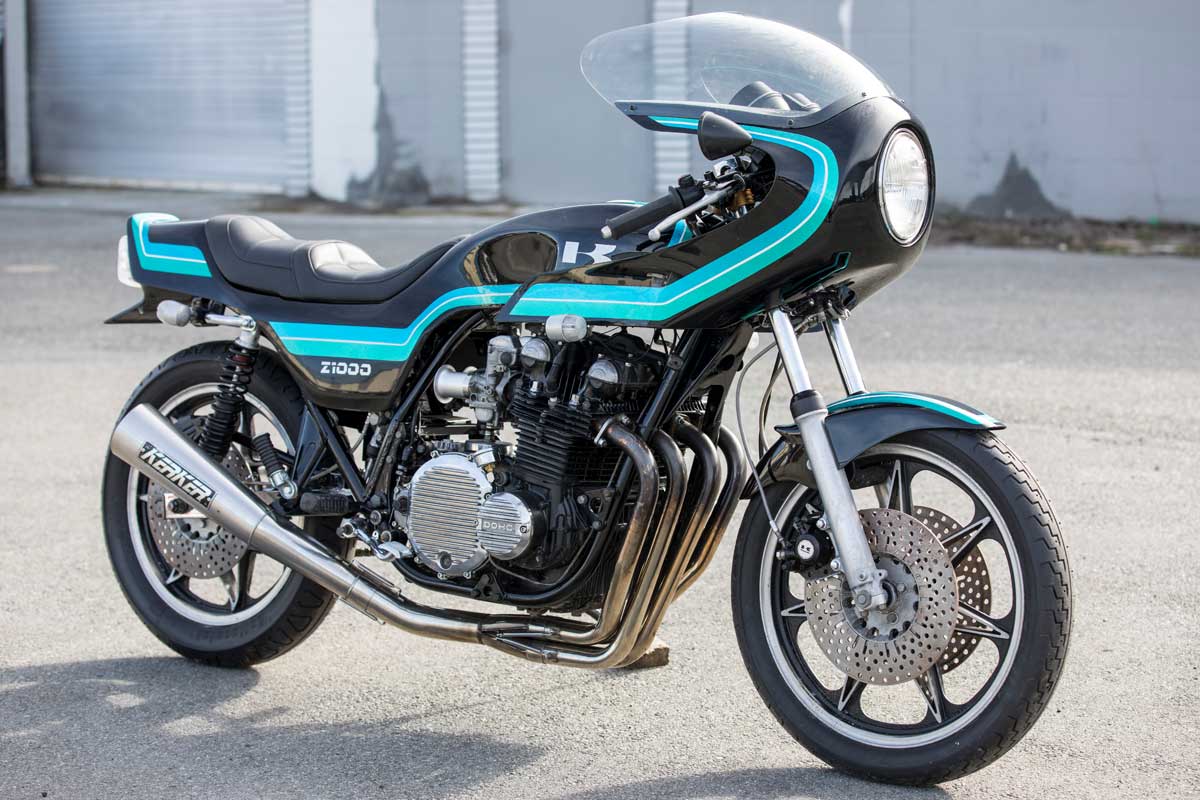 For the wheels, Mitsuaki sourced a set of rare Henry Abe seven-star mags which he's wrapped in Continental Blitz rubber. Cross drilled Grimeca disks offer improved stopping powered and there's a box style polished swingarm in the rear which was sourced out of Germany. Amongst all the salvaged and refurbished parts, there are a handful of modern-retro additions too. These include things like the clear lensed taillight and indicators, velocity stacks, mirrors and aftermarket fender.
"I'm an automotive painter by trade so I've showcased my talent with a custom candy paint and design," says Mitsuaki. "I've been painting many different genres of custom motorcycles like Bosozoku style, circuit race bikes, cafe racers, choppers and more for years." For his KZ1000's Pièce de résistance Mitsuaki has channelled his favourite aspects of 1970s style. Laid out over a backdrop of solid black is a heavy flake racing stripe filled with candy blue and green paint which is divided by a solid white pinstripe. The finished effect reminded Mitsuaki of his childhood toothpaste so the bike was labelled "Aquafresh".
Many of the parts found on this bike are getting harder to acquire. Along with costing an arm and a leg, a lot of these fibreglass parts ended up in the bin after cracking or showing signs of their age. Our hats are off to Mitsuaki for taking the time to restore this groovy motorcycle memorabilia.
Photography by Noriko Tidball