All hail the late 70's; when men were men and motorcycles were deadly – really deadly.
During the '70s engine development was advancing in leaps and bounds while chassis and brake design were still striving to be called 'adequate'. This resulted in several rather dangerous machines hitting the streets that earned a reputation for leaving their riders a little worse for wear. For their latest project, the team at Nova Motorcycles set out to fix this with a razor-sharp Kawasaki KZ1000 cafe racer dubbed 'The Dardevle'.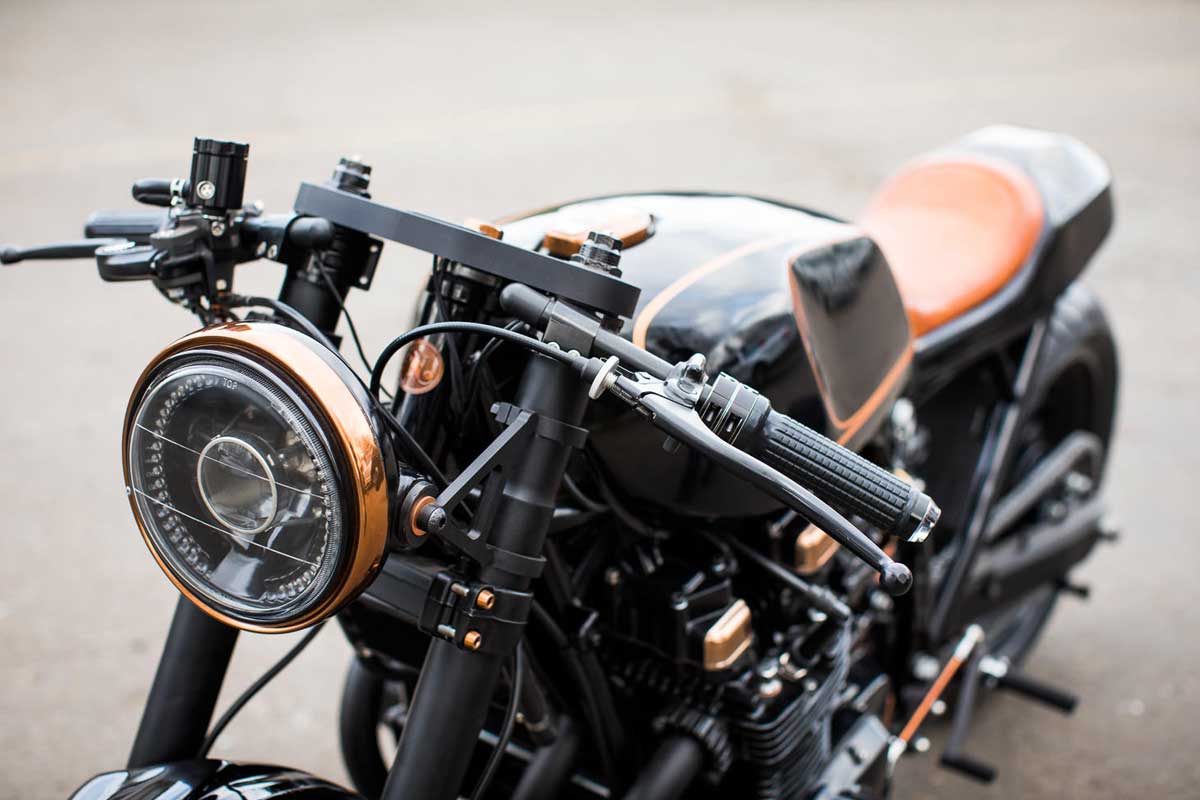 Okay, 'adequate' is a cruel adjective for any element of the Kawasaki KZ1000. It's an amazing bike; a direct descendant of the famed Z1. The KZ1000 brought more refined handling and an even better engine to the US market. It was stronger and more reliable than ever before. Well, it's usually more reliable.
"The donor bike initially rolled into our shop making 'funny noises' from the transmission," Nova's Peter Chilton recalls. "That turned out to be worn shift forks, so the decision was made to rebuild everything". He's not just referring to the engine. While Sayre Anthony installed high compression pistons and fixed the gearbox, the real magic was to happen with the frame and suspension. They had big plans for the old classic.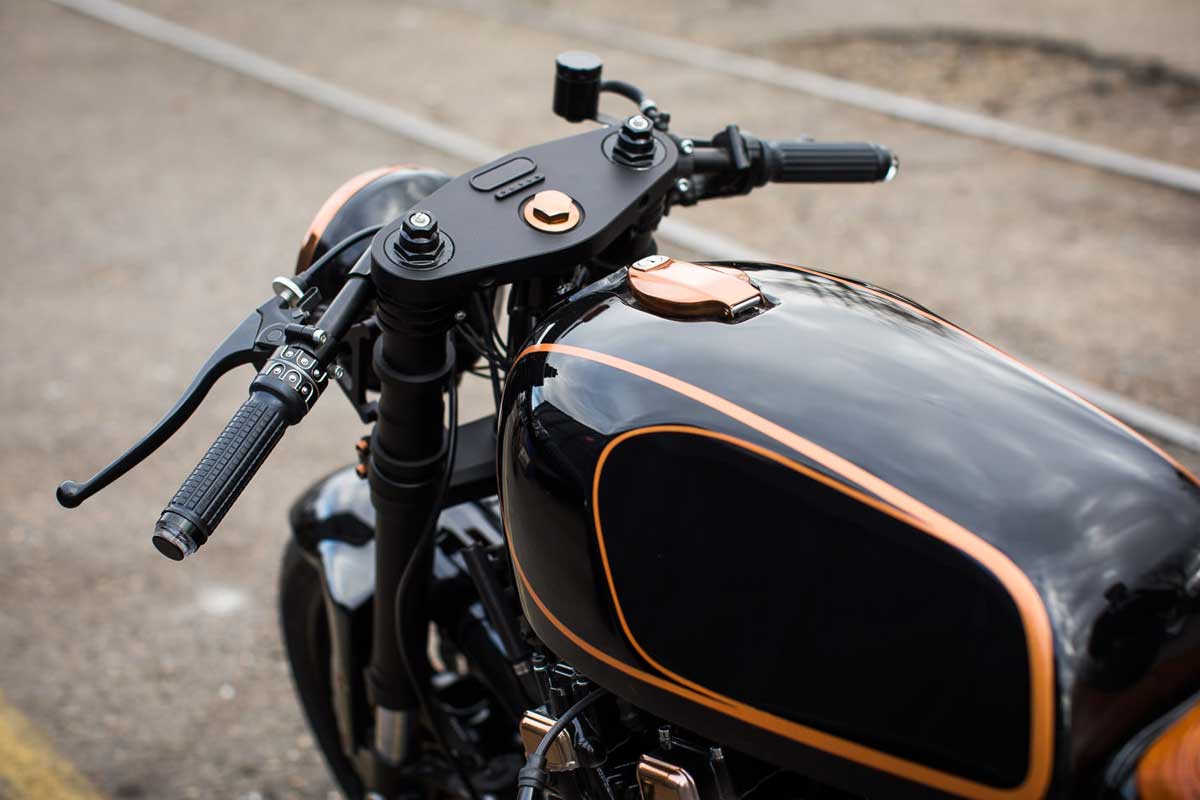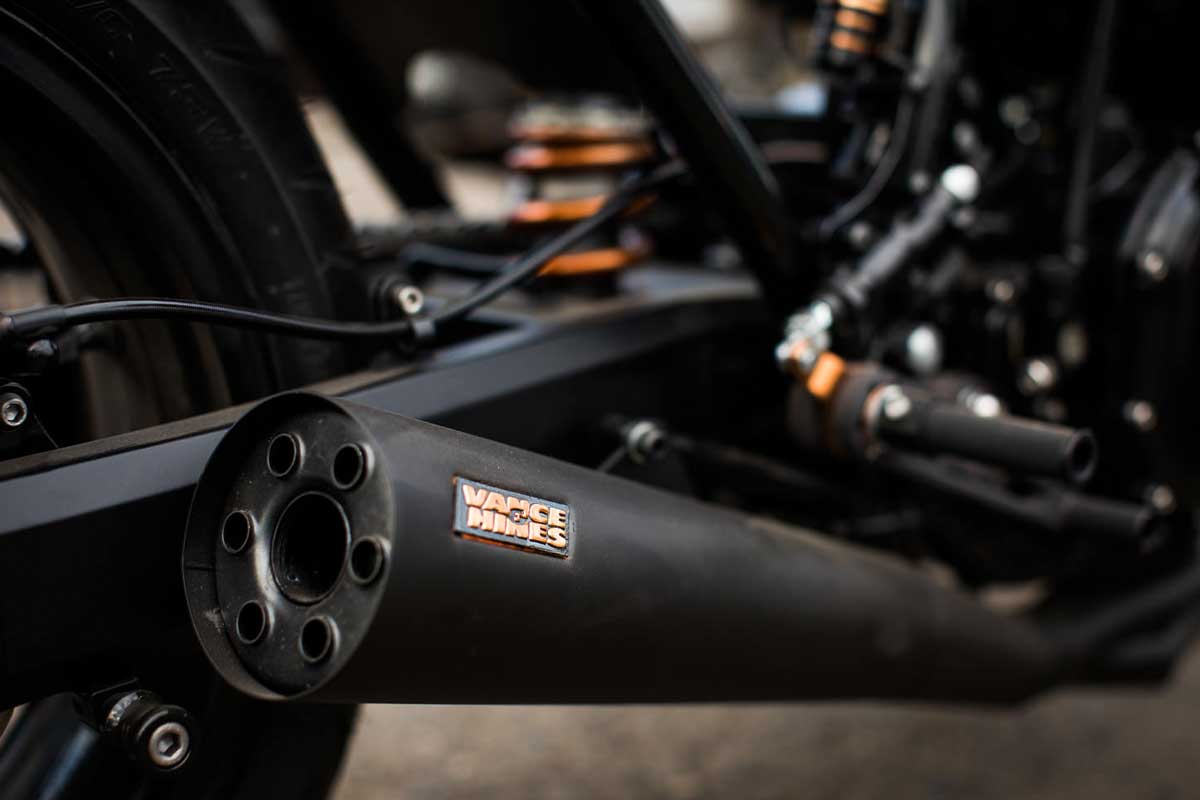 "The concept was to make a more aggressive Kawasaki KZ1000. The base model has quite a straightforward stance but we wanted to make it feel more brutal, lower, sleeker and more technical" – Nova Motorcycles
So their first step was to mount a 2004 Kawasaki ZX6 swingarm. "We designed a monoshock trellis frame and added overall stiffness to the subframe," Pete says. "And the front end was converted to run 2005 ZX636R forks for improved handling and braking power". Sheesh. That'll give this KZ1000 an edge! Underneath it all the Dardevle runs a Vance and Hines 4-1 exhaust system hanging from a neat little hidden bracket. A set of Tarozzi rearsets help tuck the rider into a crouch over the Yamaha XS850 fuel tank, which was pinstriped by local genius Ken Jacobs, who also did some matching brushstrokes on the rear cowl and front fender.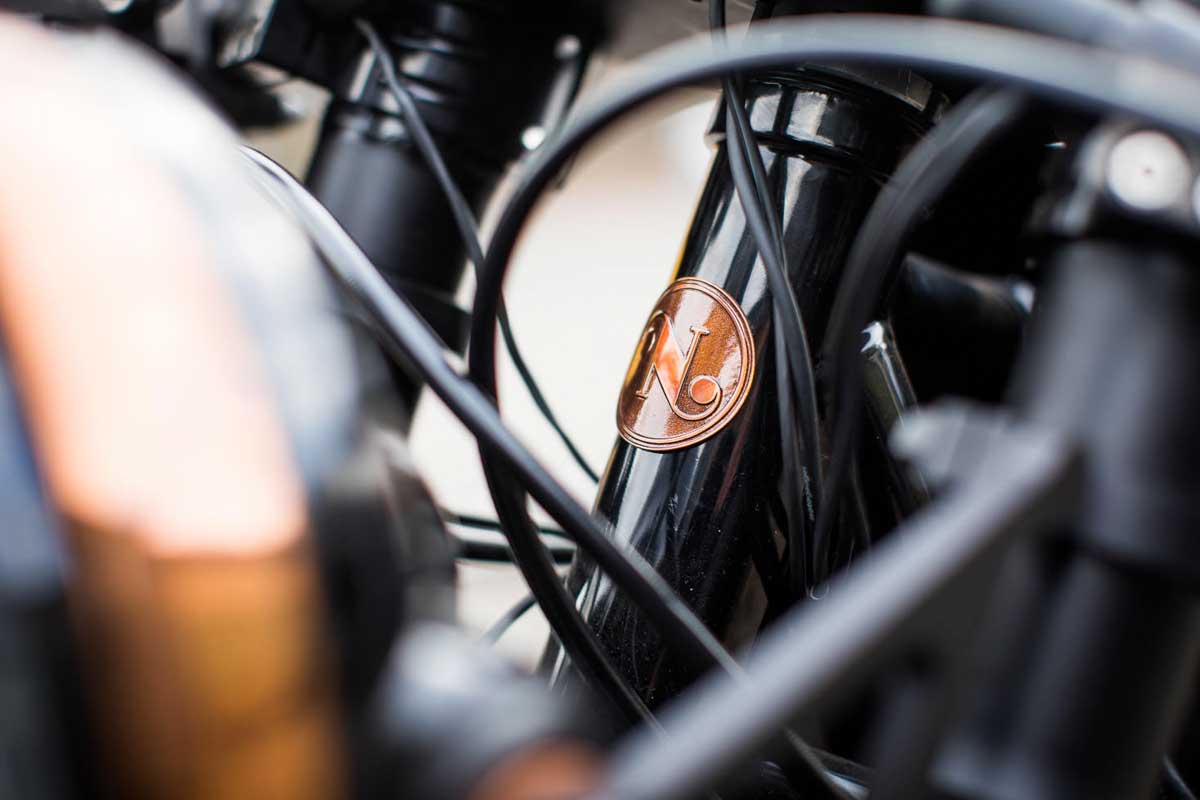 A real no-expense-spared build, the Dardevle was also outfitted with a brand spanking new Motogadget M Unit Blue, M switches and a mini gauge mounted in a custom top triple clamp. The details extend to a seat cowl built by Matt Tanner at Tannermatic and leather upholstery hand-dyed and sewn by the guys at Counterbalance Cycles.
The result? "The bike is a beast," Pete says. "The Kawasaki KZ1000 engine is often compared to a locomotive, with continuous power throughout the revs and is happiest at higher RPMs. And now with modern suspension, a stiffened frame, grippy tires, and brakes that can actually stop the bike, it's a blast to ride." We can't argue with that.
Photography by The Popes  /  Story by Marlon Slack