In 1980 Vetter designed and built a very limited run of 10 Mystery Ship motorcycles based on Kawasaki's KZ1000 MKII. The bikes featured heavily modified frames that incorporated race-bred improvements in geometry, strength, and weight and were rumored to have taken two full days to complete. The original Kawasaki swingarm was also replaced by a sturdier box section version and the suspension upgraded using Mulholland Force 1 shocks.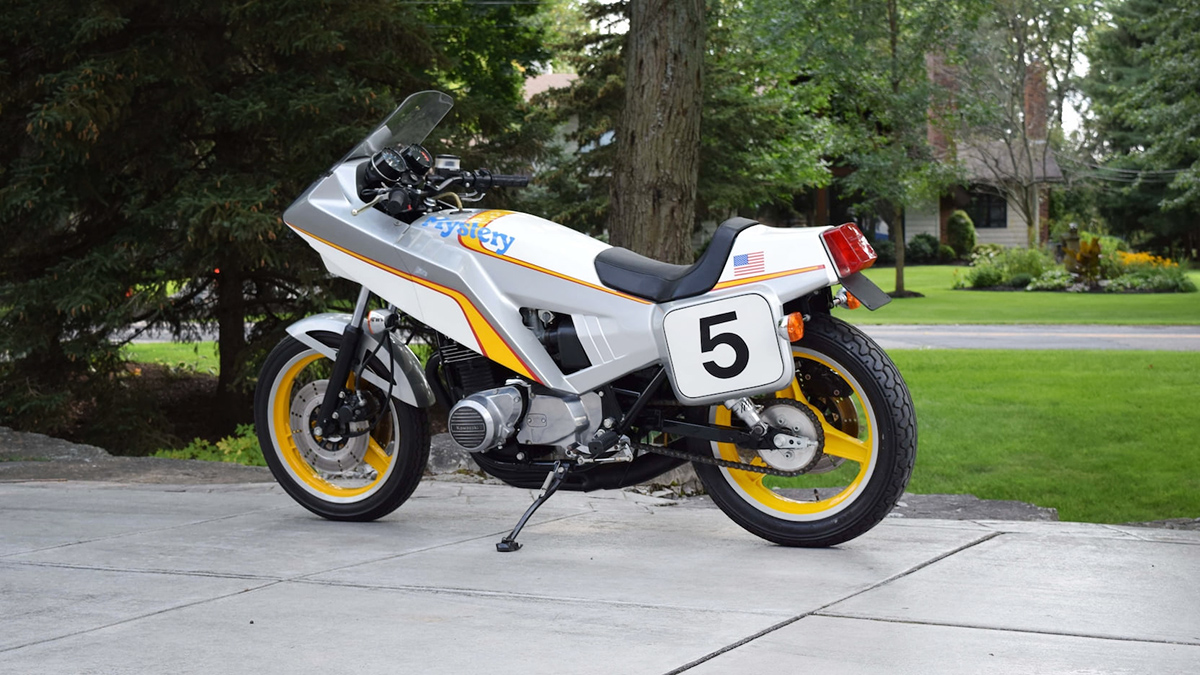 Although customers purchasing one of Vetter's Mystery Ships could choose from a variety of performance options, which included a high-performance turbocharged example, all 10 of the bikes built wore the same 4-into-1 Yoshimura exhaust system. Braking was improved simply by installing race-spec Ferro pads and a Lockhart oil cooler was installed just beneath the headlight for improved cooling. Vetter also swapped the factory wheels for lightweight, 3 spoke Dymag magnesium wheels.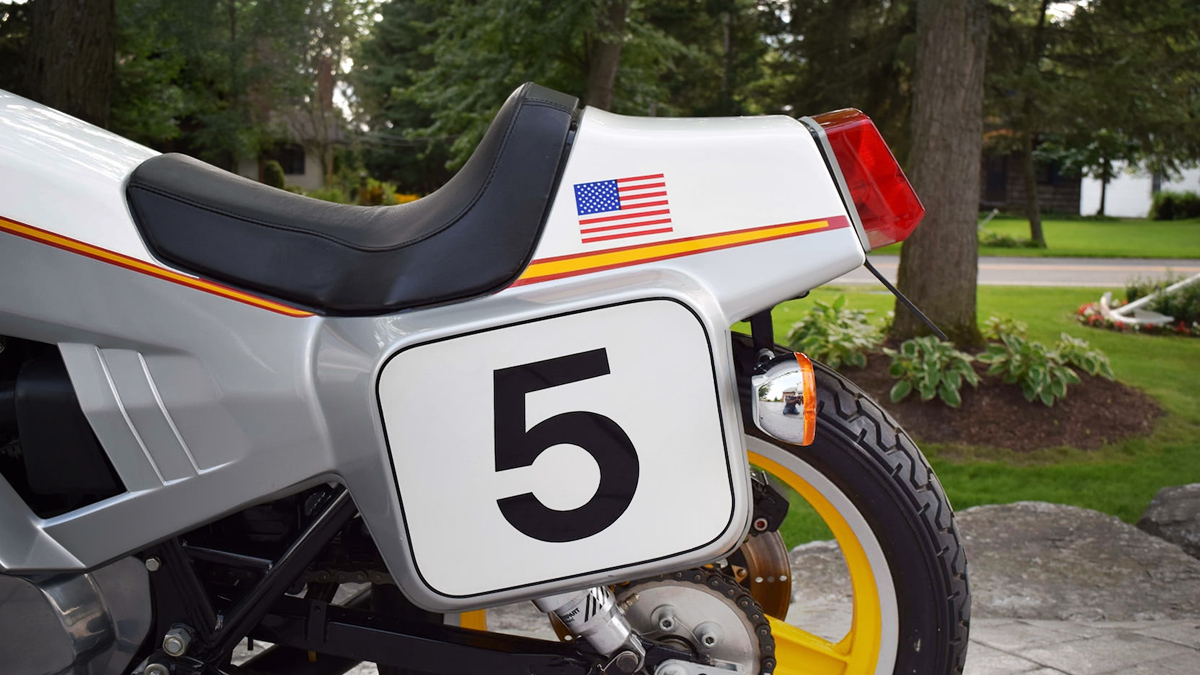 It is the Mystery Ships bodywork that was its most striking feature. Vetter's somewhat futuristic looking design was a two-piece construction. The rear section incorporated the tail with its integrated racing number panels up to the tank section that covered the bikes 6-gallon fuel cell. The front fairing, that sat much higher than the sports bikes of today, channeled air to the oil cooler and provided wind protection to its rider. The Mystery Ship was built for speed and for one rider only, but its seating position remained relatively relaxed making it suitable for long hauls as well as more spirited riding. Its design was said to have been a major influence during Honda's development of the 1981 CX500 Turbo and Vetters business model as the inspiration for other frame and bodywork specialists such as Bimota.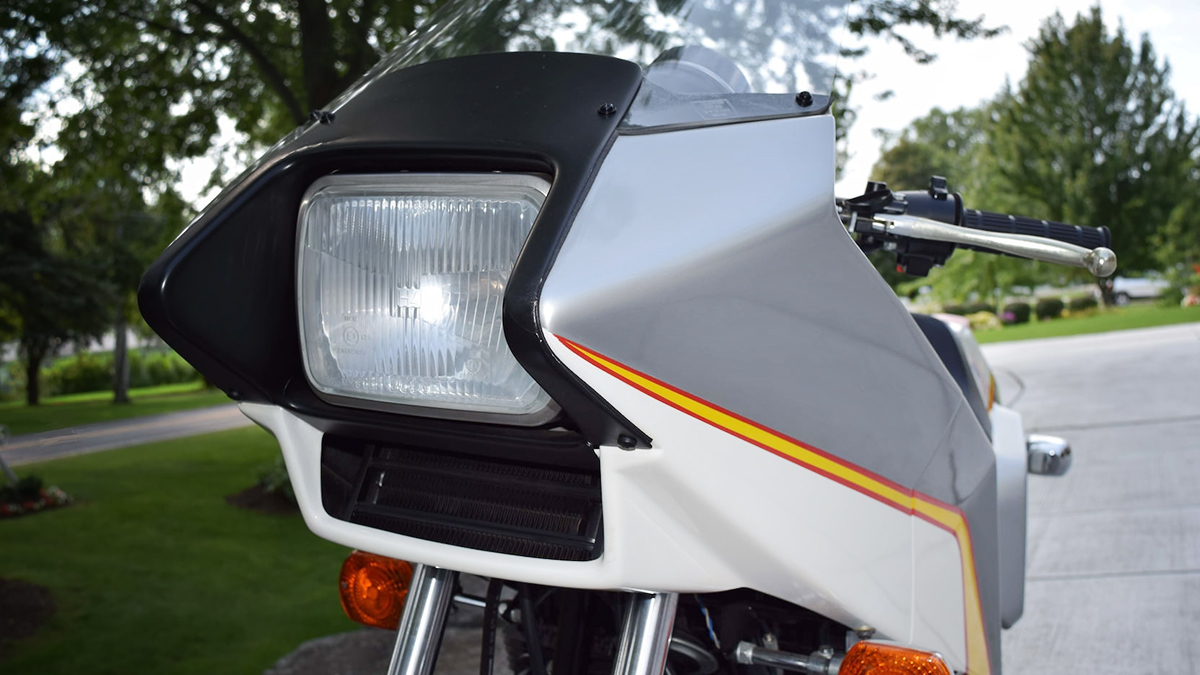 The bike pictured here is Mystery Ship number 5 of the 10 bikes built. It is going under the hammer at an upcoming Mecum Auction in Las Vegas on Jan 23-27 2018. The bike has been part of a collection of rare motorcycles owned by American collector Bob Weaver since new and has traveled a mere 48 miles. When the Mystery Ship was released in 1980 it was priced at $10,000 almost 3 times the price of a stock ZK1000. As far as rarity goes this Kawasaki Mystery Ship is up there with hen's teeth which means its still likely to be priced outside of what the average rider is willing to part with. For more details visit Mecum Auctions.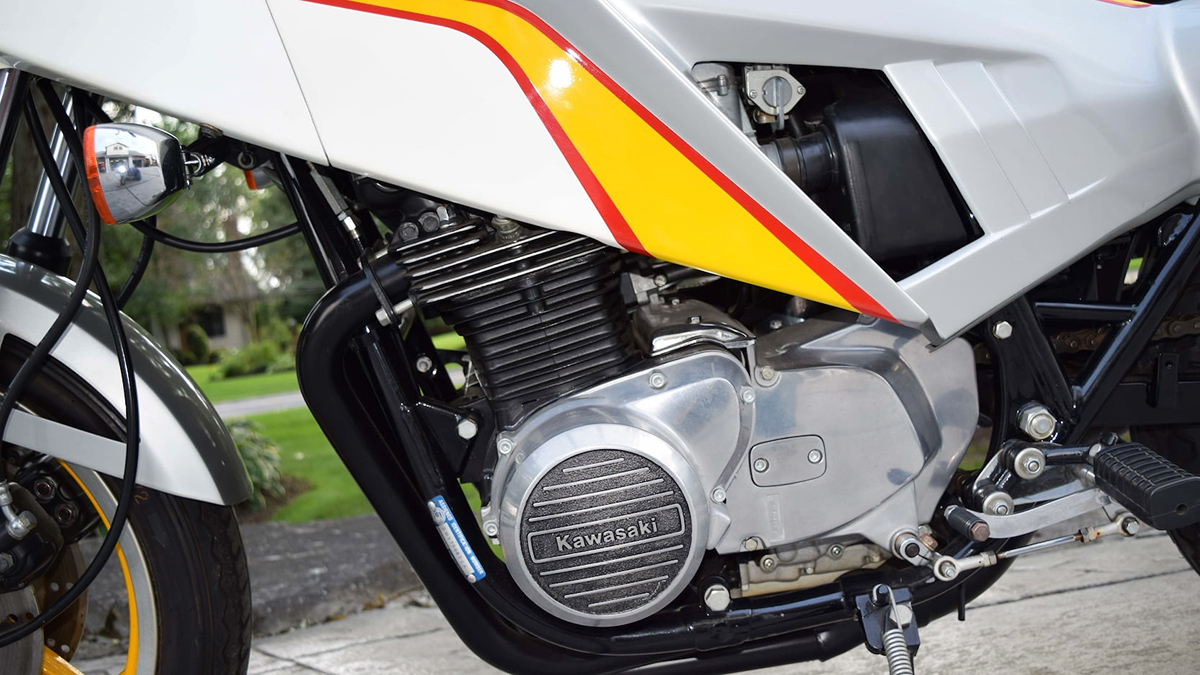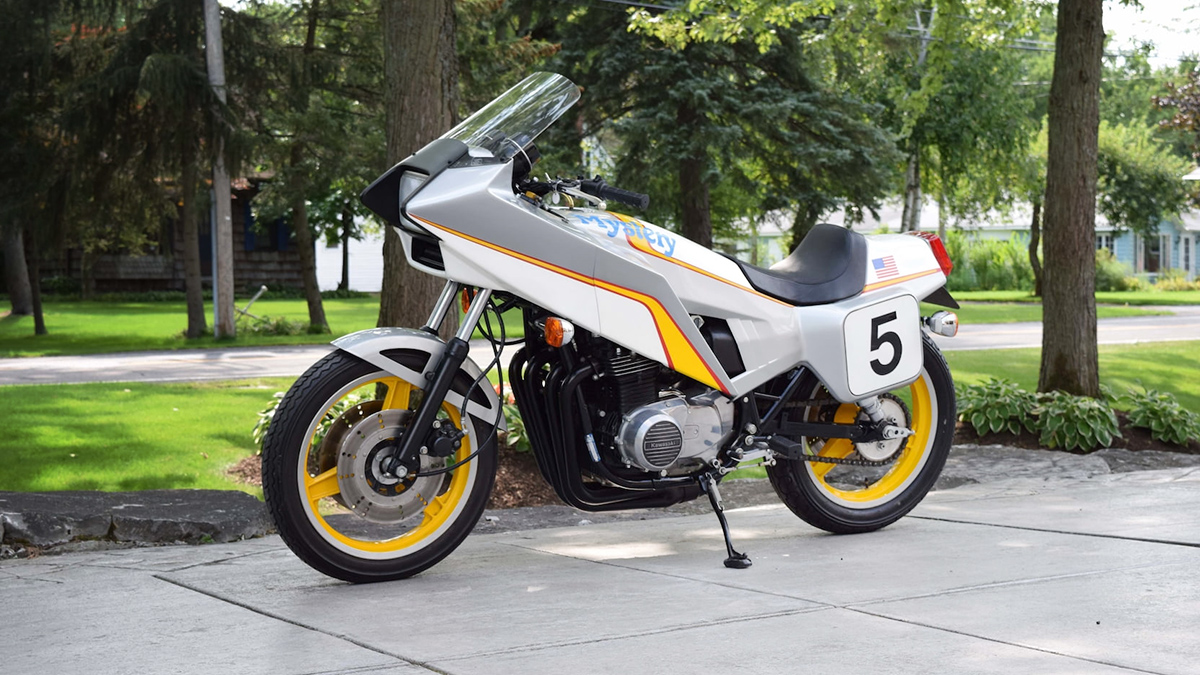 The 'Mystery Ship' was an aftermarket Kawasaki KZ1000 designed by AMA Motorcycle Hall of Fame inductee Craig Vetter in 1980.
Motorcycle designer Vetter received his induction into the hall of fame in recognition of his work with motorcycle fairings and aerodynamics. During the 1970s his business, the 'Vetter Fairing Company', designed and built fairings before the manufacturers themselves had begun factoring them into their own designs. The designs pioneered by his company have been attributed to paving the way for the development of the bodywork we see being used on sports bikes today.