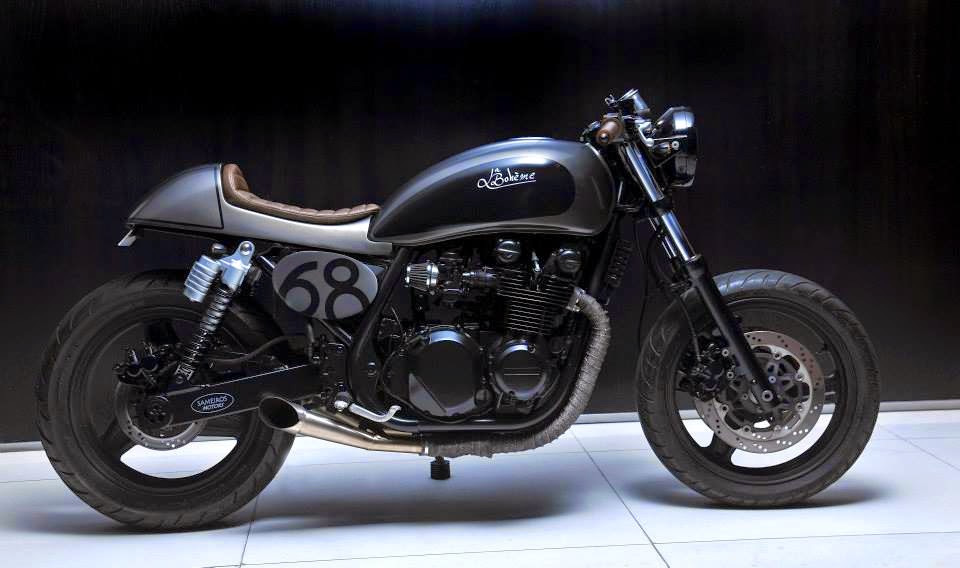 Suzuki Katana. Honda Dominator. Kawasaki Ninja. These are all bike names that inspire visions of power and awesomeness. In some bizarre, magical way they appeal to men before they've even laid eyes on them. It's motorcycle marketing at it's finest. Then there's the Yamaha Virago, the Honda Gold Wing and let's not forget the Kawasaki Zephyr. Not exactly awe inspiring titles are they? But somewhere along the way people have chosen to look beyond these product naming disasters to focus on what really counts about these bikes. They perform just as well as others in the same class, are famously reliable and most importantly make a great base for customization. So even though I cringe a little every time I get an email from a builder who says they've customized one, I'm often pleasantly surprised by the result. This Zephyr 750 by Sameiros Motors in Portugal is the perfect example of just that.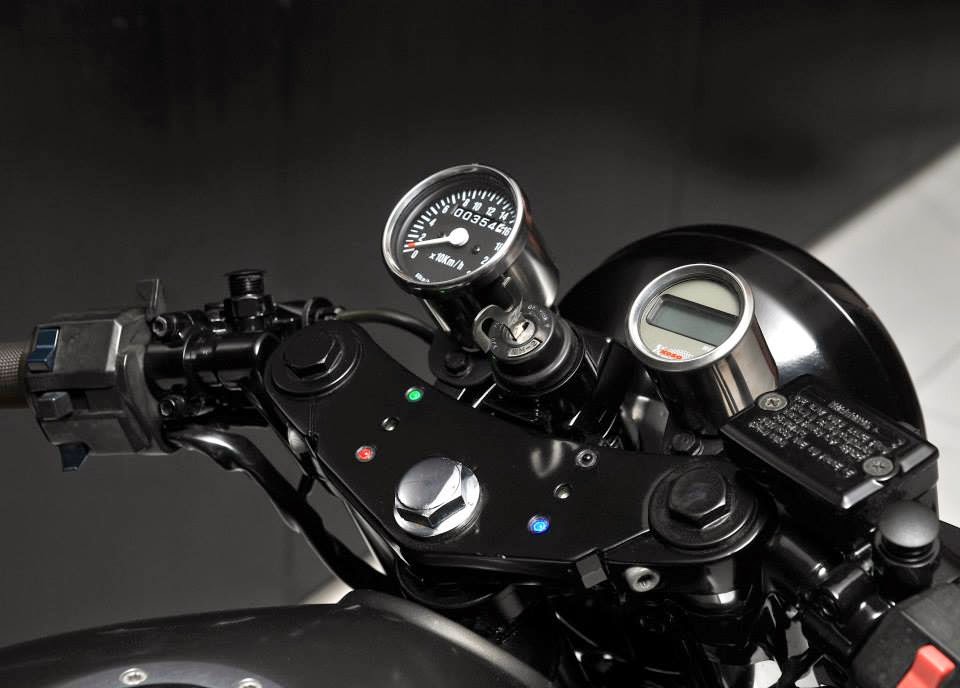 For Manolo & João the 2 brothers behind Sameiros Motors the Zephyr represents the second complete build to roll out of their workshop in northern Portugal. A Cafe Racer build was always their goal but with their first build (a Honda Dominator) the Tracker style just made more sense. So it wasn't until they stumbled across a 1991 Zephyr 750 for just the right price that their Cafe Racer project could begin. "We found a good base in this Zephyr despite it's huge Tank. We also like this bike as a base because it's not often used in the construction of Cafe Racers. We like to try to make bikes that are unique."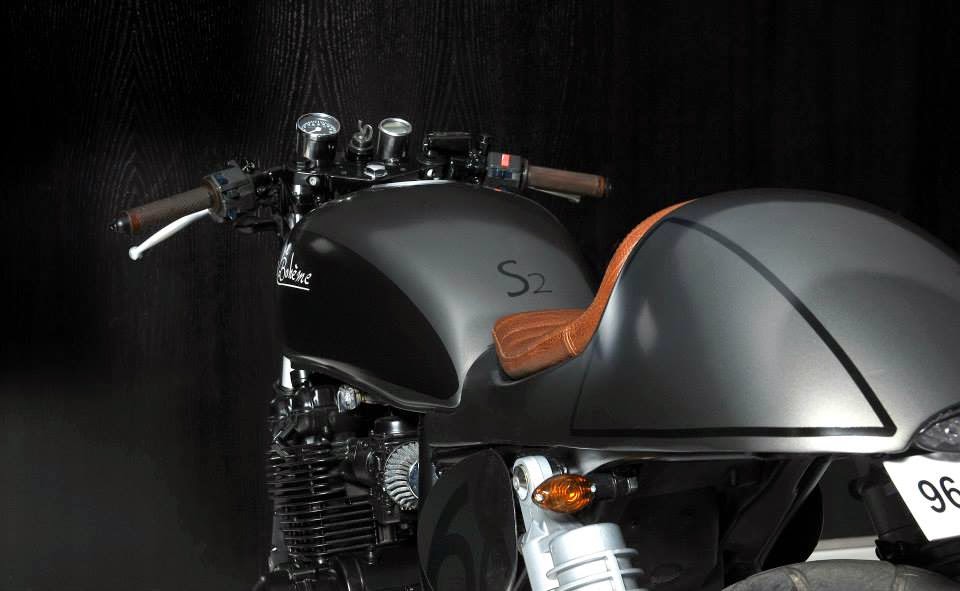 First things first the Zephyr's engine required a much needed overhaul, so a full rebuild was done along with a carb tune, new custom exhaust system and free flowing filters. All of the unessential bodywork and plastics were discarded and the tail end was replaced with a modified sub-frame and a hand formed cowl. The original instruments were swapped out for small, individual dials displaying speed and RPMs and a set of Honda CBR 600 clip on were slipped onto the fork tubes.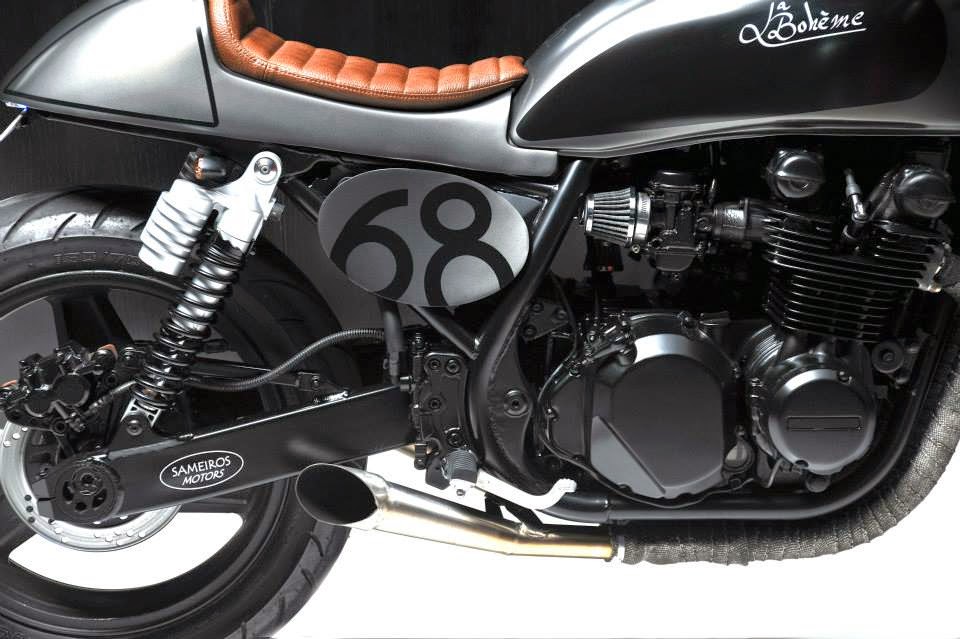 Low profile LED turn signals and a stop light replace the over sized factory units and the new seat was covered in tan leather to match the brown Tomaselli grips. La Boheme's final touches came in the form of a slick gun metal and black paint job done in-house at Sameiros Motors with hand laid tank graphics.
The question of everyone's lips of course is… How does it ride? "Now the La Boheme Zephyr is finished I can tell you, when I ride it`s like an orgasm." Who's gonna argue with that!?