In 2021 Markus Pintzinger celebrated the 10-year anniversary of his Thailand-based aftermarket parts store, Omega Racer. To commemorate the milestone anniversary Markus decided to do what any custom enthusiast would do and build himself a new motorcycle. The Omega Racer store sells bolt-on parts for several popular modern retro motorcycles such as the Yahama SR400, Kawasaki W650 and the latest slew of Triumph Bonnevilles. But, rather than do the obvious and choose one of those bikes for his own project, Markus decided to turn his hand to something new.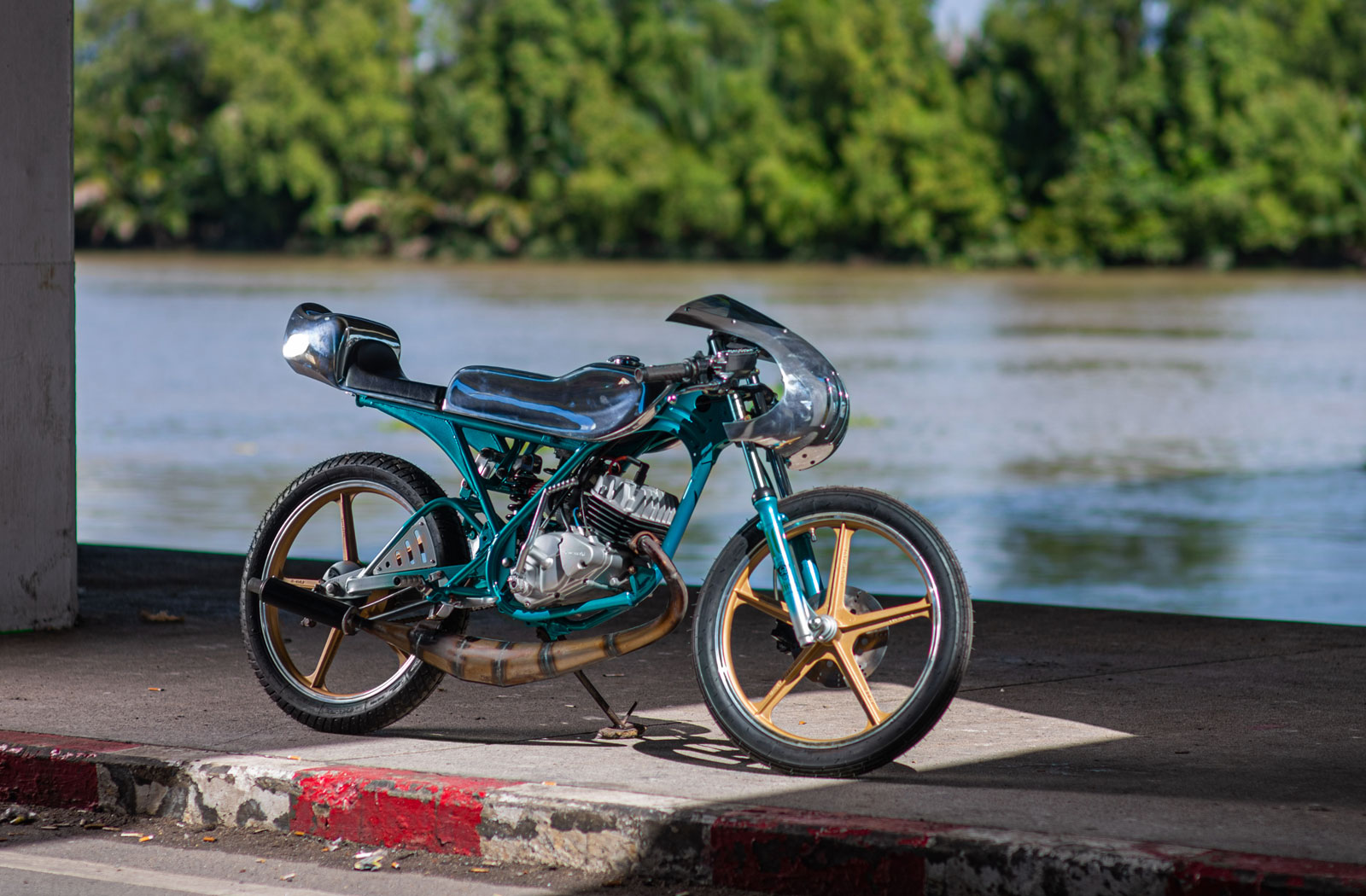 Markus' choice of donor for the project was a Kawasaki AR80, otherwise known as the Micro Magnum in Thailand. Produced during the 1980s the AR80 is an 80cc two-stroke "sportbike" which produced a touch over 10hp and weighed a measly 78kg. Markus acquired the bike for the princely sum of $100 which, as you can imagine, wasn't in great condition. So after tearing it down he fit the bike with new wheels and suspension, overhauled the engine, added a tuned exhaust system and cleaned and resprayed the frame in a striking tropical green.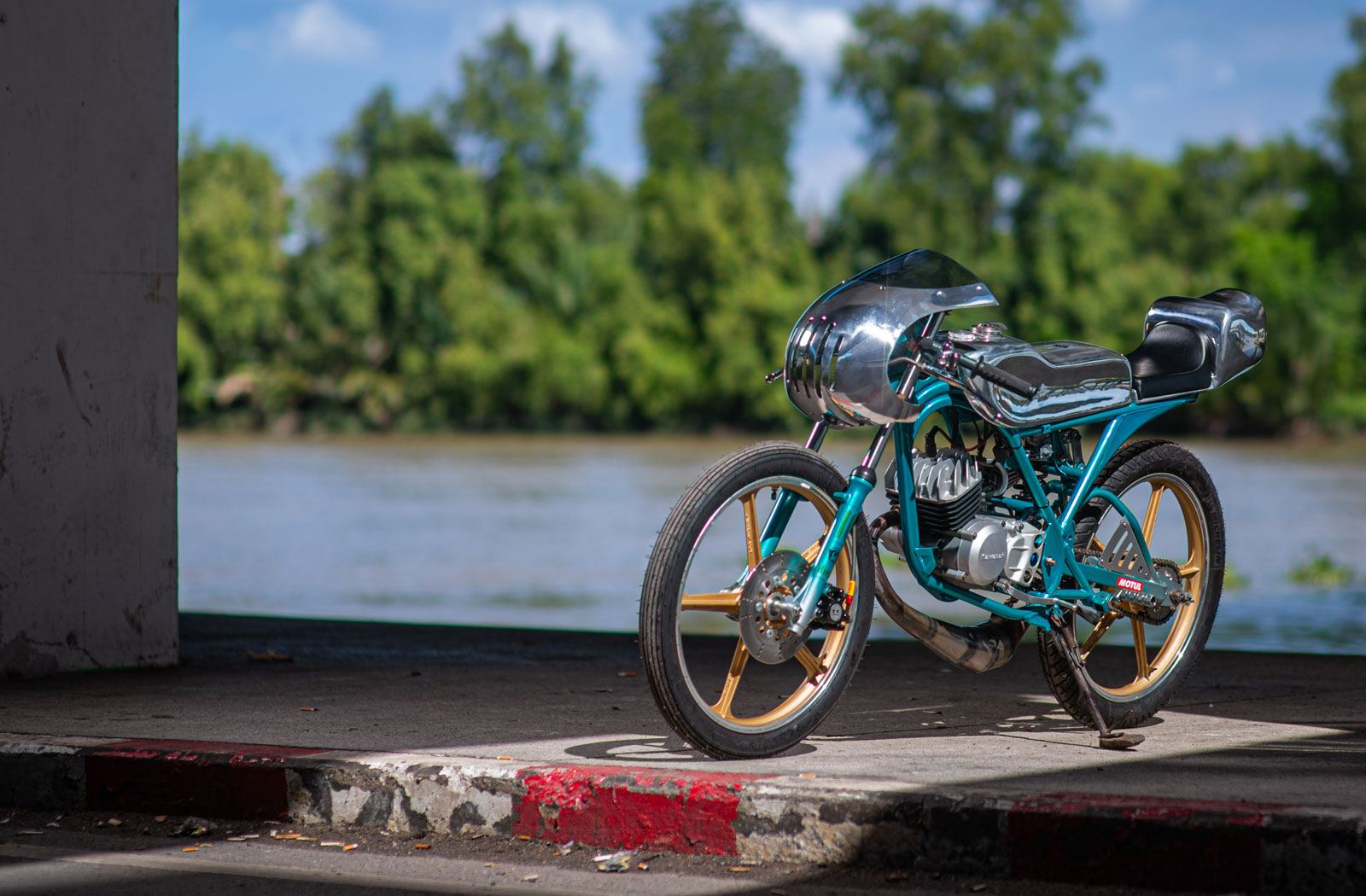 Markus then teamed up with his long-time friend and fabricator, Korn. Starting with foam blocks Korn sculpted the new bodywork in the style of Italian race bikes from the 50s and 60s. These were then used to create aluminium versions which were polished to a mirror shine. Although this little Kawasaki cafe racer may never break the ton, it sure looks like it'd be fun trying!
Photo Credit: Thanuthong  Jariyatham