Former world champion racer 'Fast' Freddie Spencer was a force to be reckoned. Spencer's professional racing career started in 1978 after a win at the 250cc National Championships. That win earned him a place on the newly formed Honda AMA Superbike team. Honda's decision to work with Spencer quickly paid off when he won them their first AMA Superbike victory in 1980. In 1981, Freddie piloted Honda's latest CB750F Super Sport to a second place victory at the AMA Superbike Championships.
Inspired by his racing achievements Spanish workshops Vintage Addiction and Octopus Soul Bikes have created this Honda Hornet 600 homage to Fast Freddie's CB750F.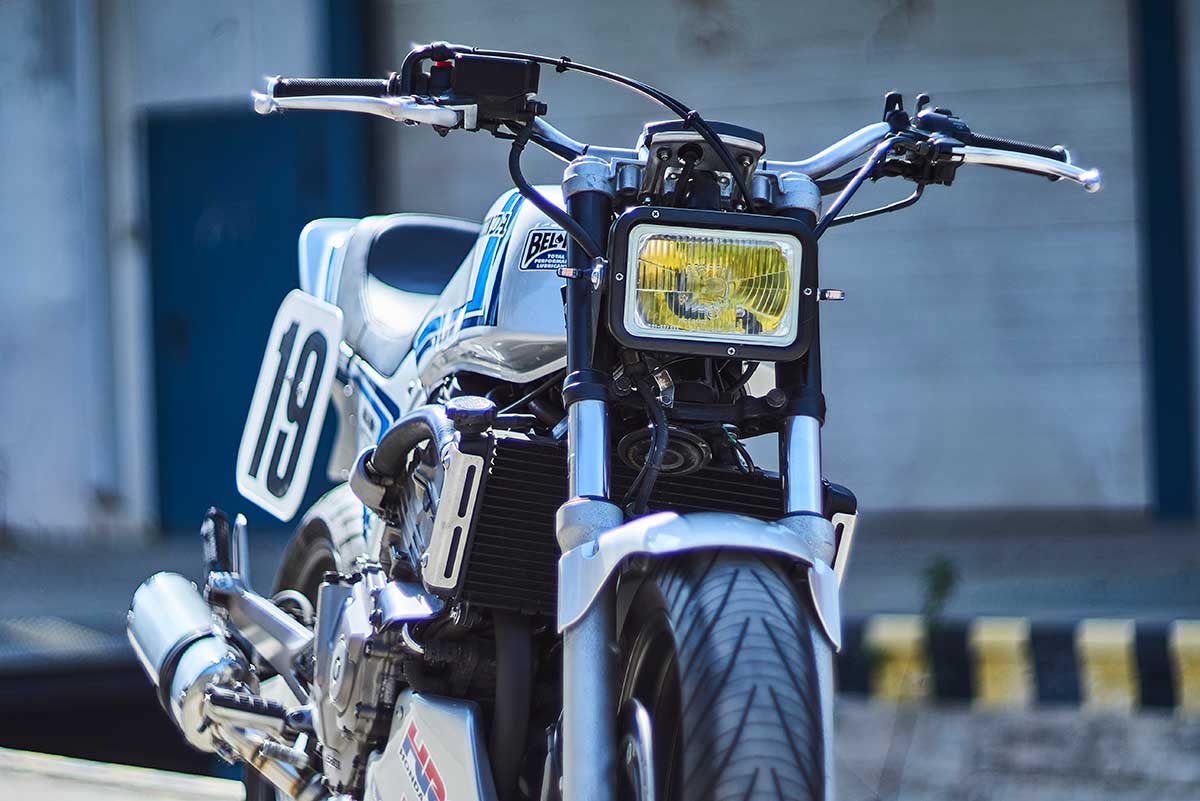 Spencer Style & Substance
Vintage Addiction has a penchant for transforming modern bikes into classic racers and this build was no different. Even though the Honda Hornet 600 has a smaller capacity than Freddie's CB750F it packs more punch. The Honda also offered better overall handling thanks to its modern brakes and suspension. It's easy to see the appeal of one bike over the other on paper, so it was just a matter of improving its visual appeal to level the playing field.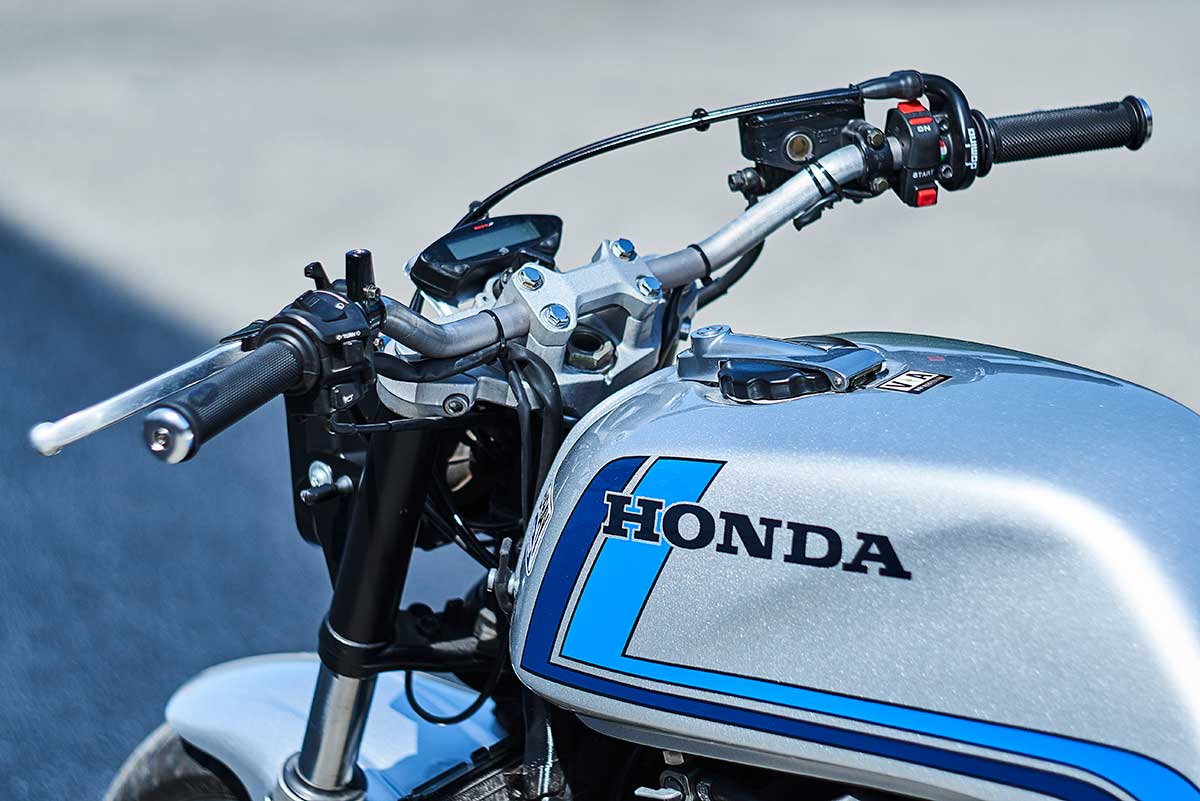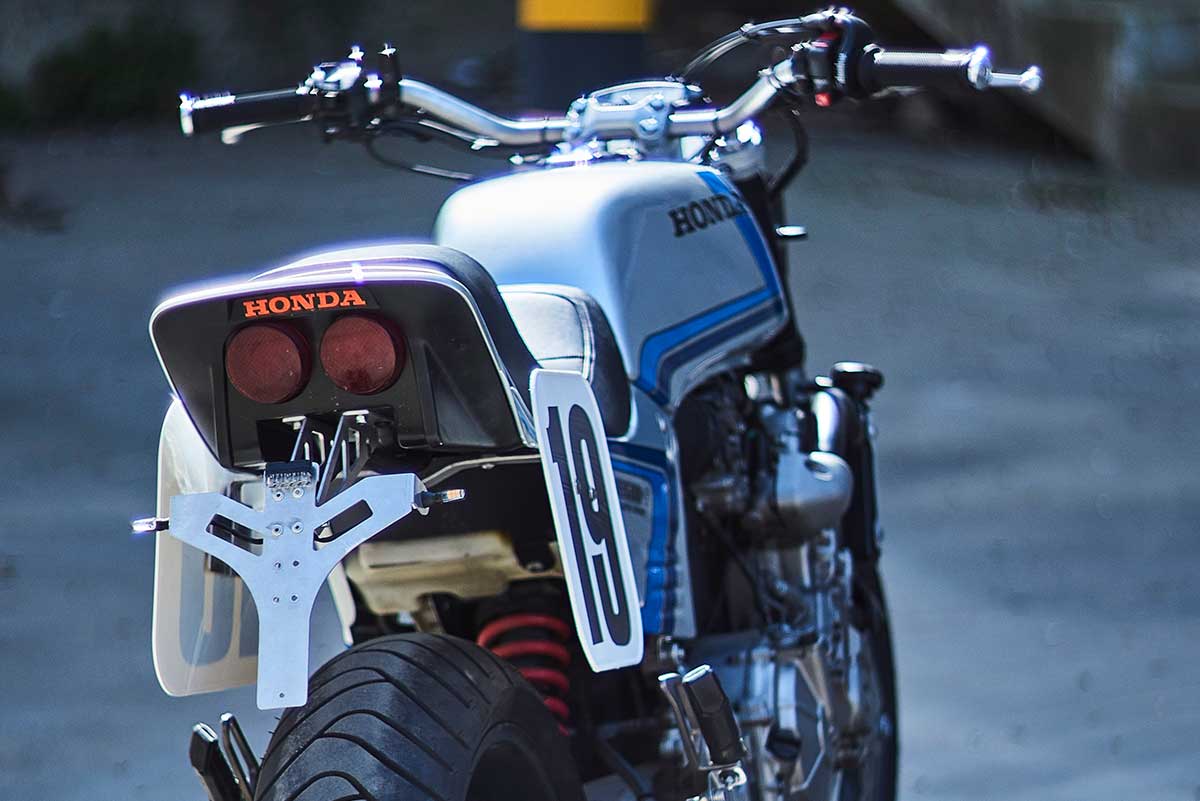 The bulk of the work done to the Honda Hornet 600 focused on its visual transformation. To get the bike looking like Freddie's Vintage Addiction began by retrofitting a CB750F fuel tank to its frame. Then in the rear, they added a matching reproduction tail unit complete with a pair of retro brake lights. For the rest of the bodywork Octopus Soul Bikes fabricator Jordi took point. The new seat pan and side panels and belly pan are all lightweight aluminium to help shed a few pounds.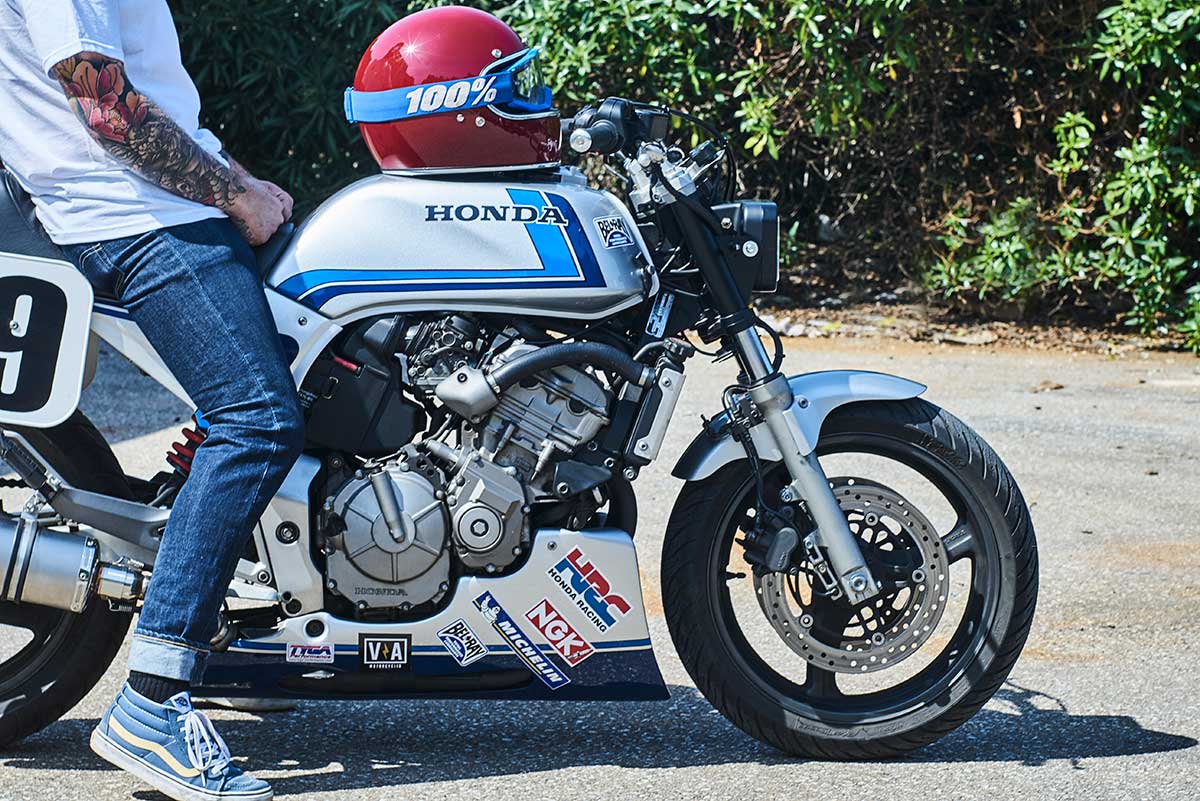 A salute to the legend
Those who know Freddie's history are sure to appreciate the twin side-mounted race plates wearing his iconic number 19. However, since this bike was destined for the street VA opted against the front mounted racing number. In its place is a rectangular headlight chosen because of its similarity to the oil cooler that sat up front on the Bel-Ray bike. As for paintwork, Ricky of MaM Paint Moto has recreated Honda's original two-tone blue and silver scheme. True to Freddie's bike the fuel tank sports Bel-Ray decals and the belly pan wears a selection of retro race decals to bolster the racing theme.
As for the Honda Hornet's 600 cc engine, it's pretty close to stock. With 97bhp on tap, it was already a capable donor so VA simply gave it a retune and installed a one-off exhaust. Inside the belly pan is a custom made set of headers that converge into an 80s-esque sports muffler. VA also tweaked the bikes suspension to improve the bikes final stance and the bulky dash was swapped out for a digital unit from Koso. Lastly, a pair of wider handlebars set this racing replica up for Vintage Addiction Crew's elbow out hooligan style of street riding. Here's hoping the keys come our way when they're done!
Photography by Alex Gerlach