Honda's evergreen Hornet has been sold in the tens of thousands since its release in '98. As a result, there are plenty of them available on the secondhand market at very affordable prices. So if you're planning a custom Hornet build you'll need to make something pretty radical to stand out from the swarm. French duo Florian and Christophe of Taverne Motorcycles have done just that with their not so standard custom Honda Hornet CB600F.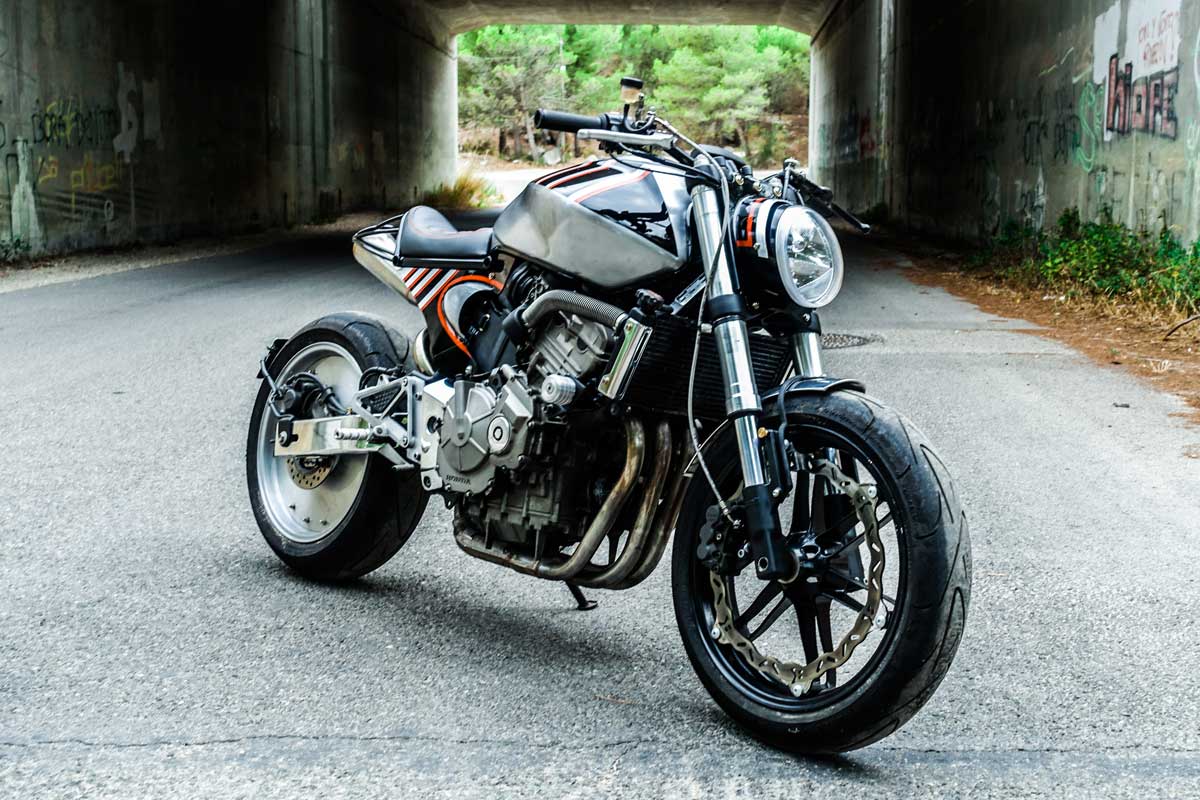 Florian and Christophe are both mechanics and they launched Taverne Motorcycles 4 years ago. At their workshop, they handle servicing, repairs and of course, customisation. The Hornet project came about at the request of Florian's wife. He'd previously built her a Kawasaki Zephyr cafe racer but it was time for a change. The Zephyr turned out great, but its riding position proved too aggressive. So to set things right he decided to build her something entirely new.
The goal of the Hornet CB600F build was to create a machine that would solve Florian's wife's comfort issues. But they weren't about to sit her in the saddle of any old standard motorcycle. Instead, they took complete creative license and built a bike that showcased their ability as custom builders. The entire project took a mere 3 months to complete and features a long list of one-off and retrofit components.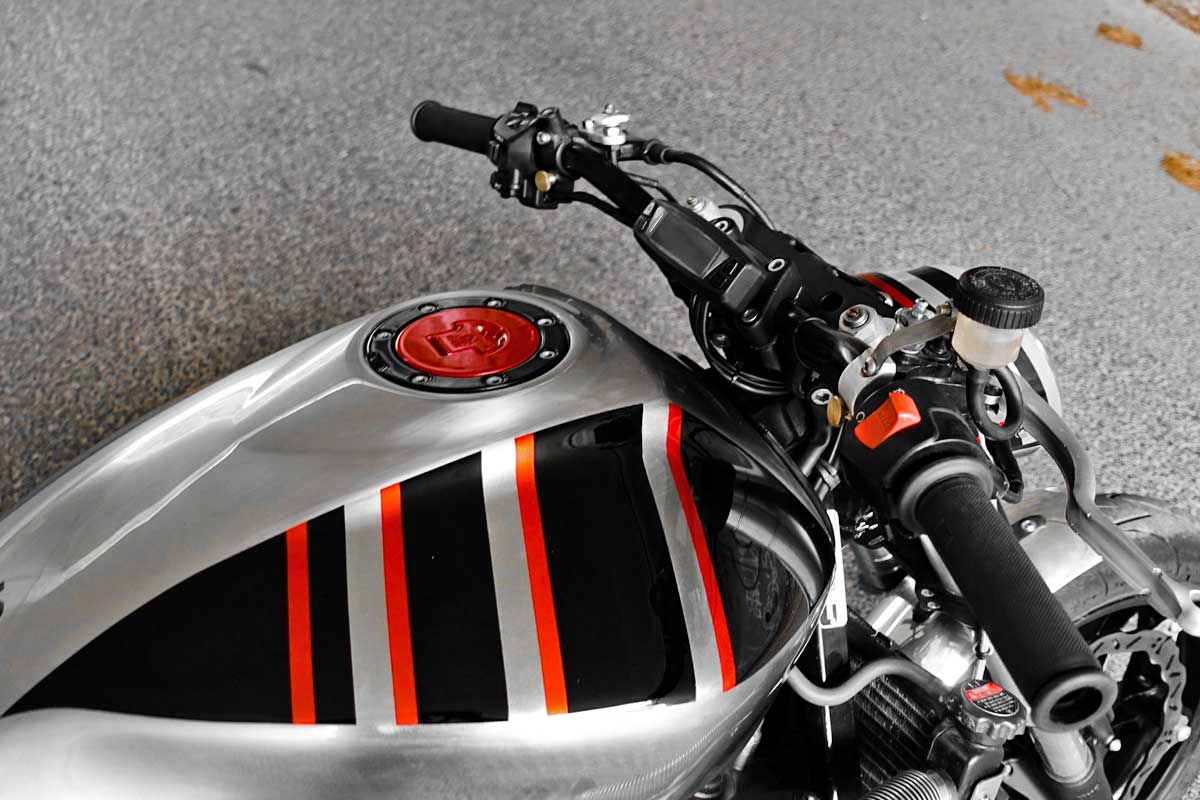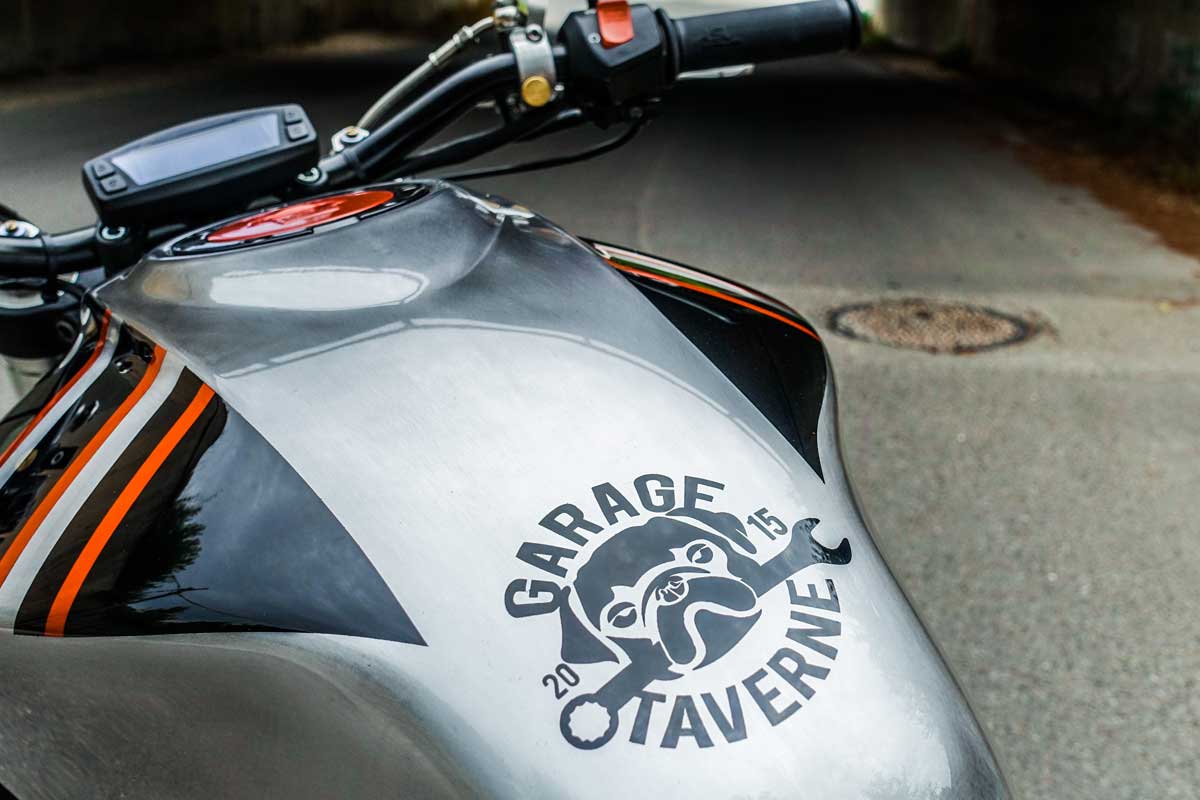 The transformation began with the adaptation of a Buell XB12 front end. The switch to USD forks helped to beef things up while adding improved performance. The Hornet also wears the XB12s front wheel and radical-looking perimeter brake. Stopping power is improved with Beringer brake bits and road grime is kept at bay by a custom mounted fender. Nestled between the fork legs sits a Harley v-rod headlight in a custom alloy cover giving the bike its modern vibe.
Rather than a set of wrist wrenching clip-on handlebars, the Taverne Hornet wears a set of LSL straight bars. A Daytona Asura instrument cluster relays performance information back to the rider but there's no sign of any mirrors so head checks are essential. Fuel is stored in the standard Hornet CB600F tank but it's been stripped bare and brushed before applying a coat of clear. As for the riding position, it remains upright using the LSL bars, standard footpegs and a generously padded custom saddle.
Taverne has done away with all of the Hondas original plastics. In their place are hand shaped alloy side panels and an entirely new rear end. To level things out they fabricated a skeletal subframe and tucked an aftermarket stainless muffler into it that's just out of reach of the rear wheel. Rear-end lighting has been relocated to a custom wheel hugger and is managed by dual-function brake/indicator Kellerman lights.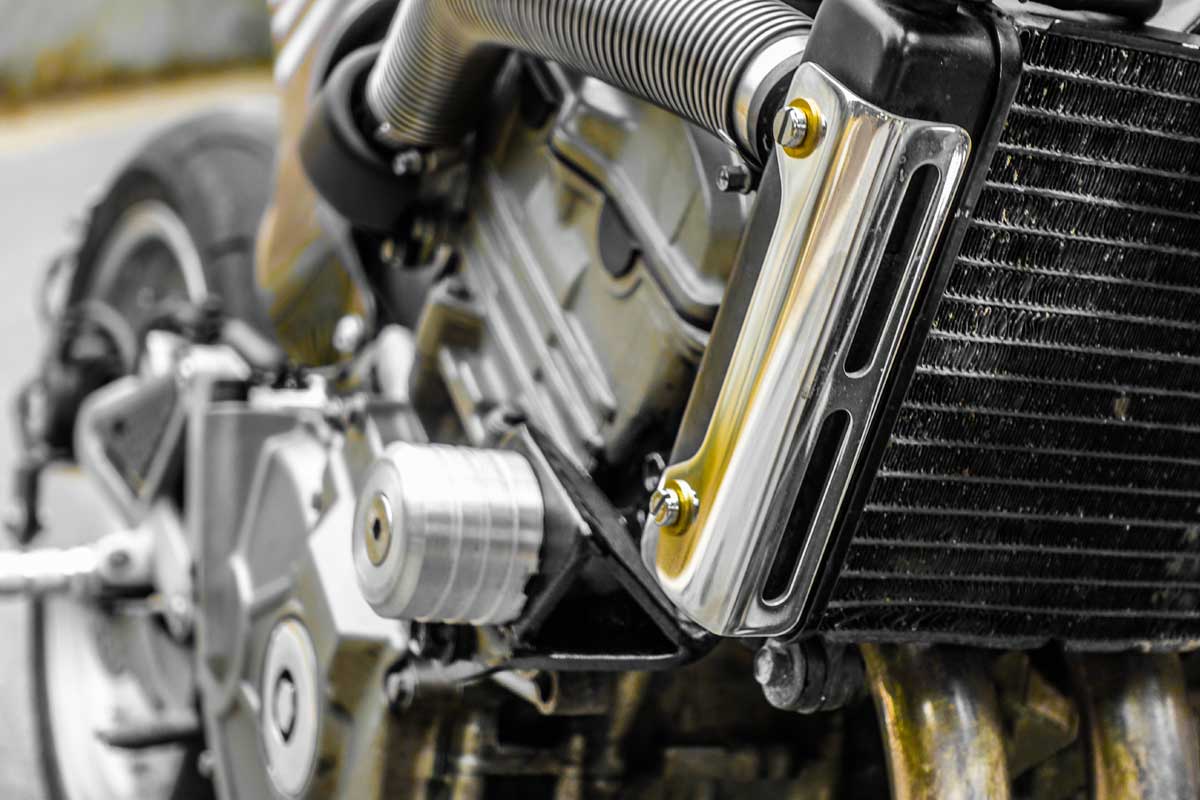 To finish things off Florian and Christophe added laser-cut covers to the rear wheel, polished a selection of alloy components to a mirror finish and added a hornet inspired paint scheme. Every hive has its queen and this unique Honda Hornet CB600F is well-deserving of the title.