Having the luxury of being able to build motorcycles at your own pace isn't something most professional workshops enjoy. For the backyard builders though, time generally isn't an issue. That can be both a blessing and a curse. What starts out as a project fueled by naive enthusiasm can transform into a seemingly never-ending project. Setting a personal deadline and diligently working towards it is a great way to avoid builder burnout and achieve an awesome result. This Honda Hornet cafe racer by Argentinian Pablo Vales is the perfect example of how that's done.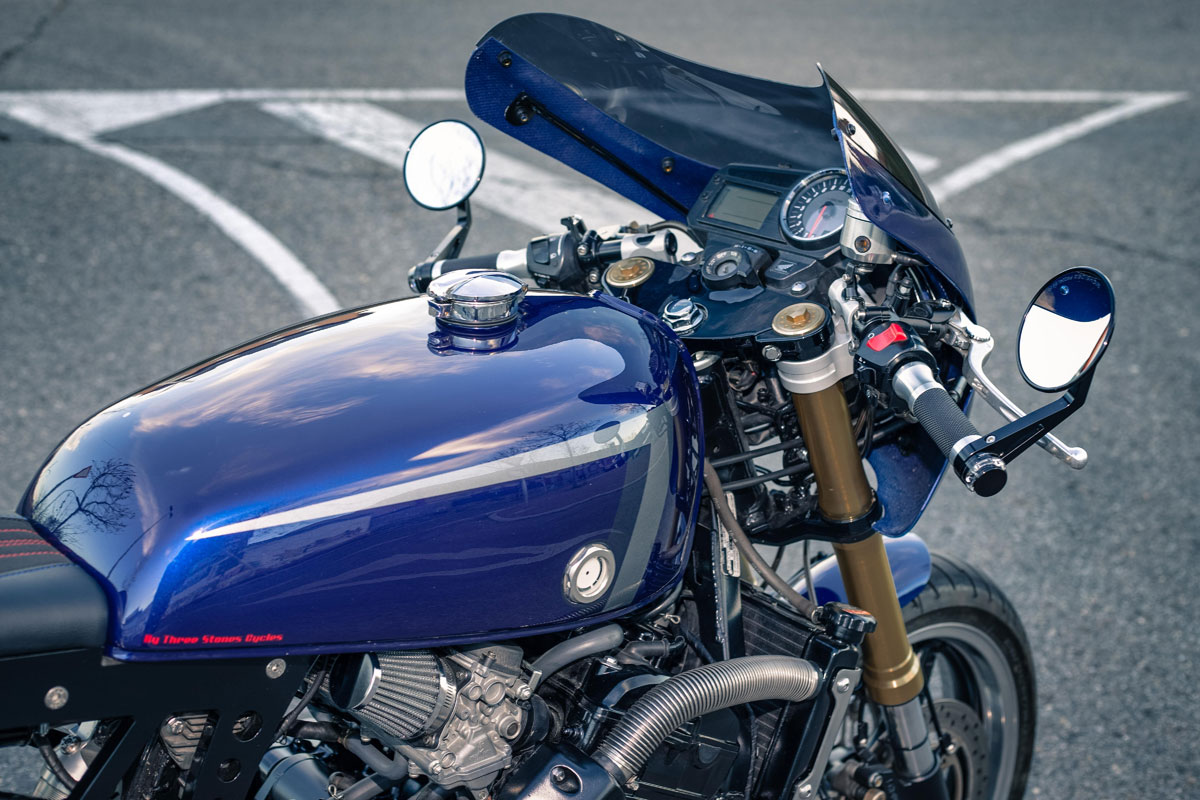 As a full time IT Specialist, Pablo doesn't rely on the sale of his projects to make a living. Despite this, he chooses to work on a strict schedule. Working at a rate of 1 bike every 12 months Pablo has completed 3 custom projects and the Honda Hornet is his latest achievement. Inside his modest garage in Madrid, Spain he spends his spare time fettling frames and retrofitting parts to add elegance to otherwise run of the mill motorcycles.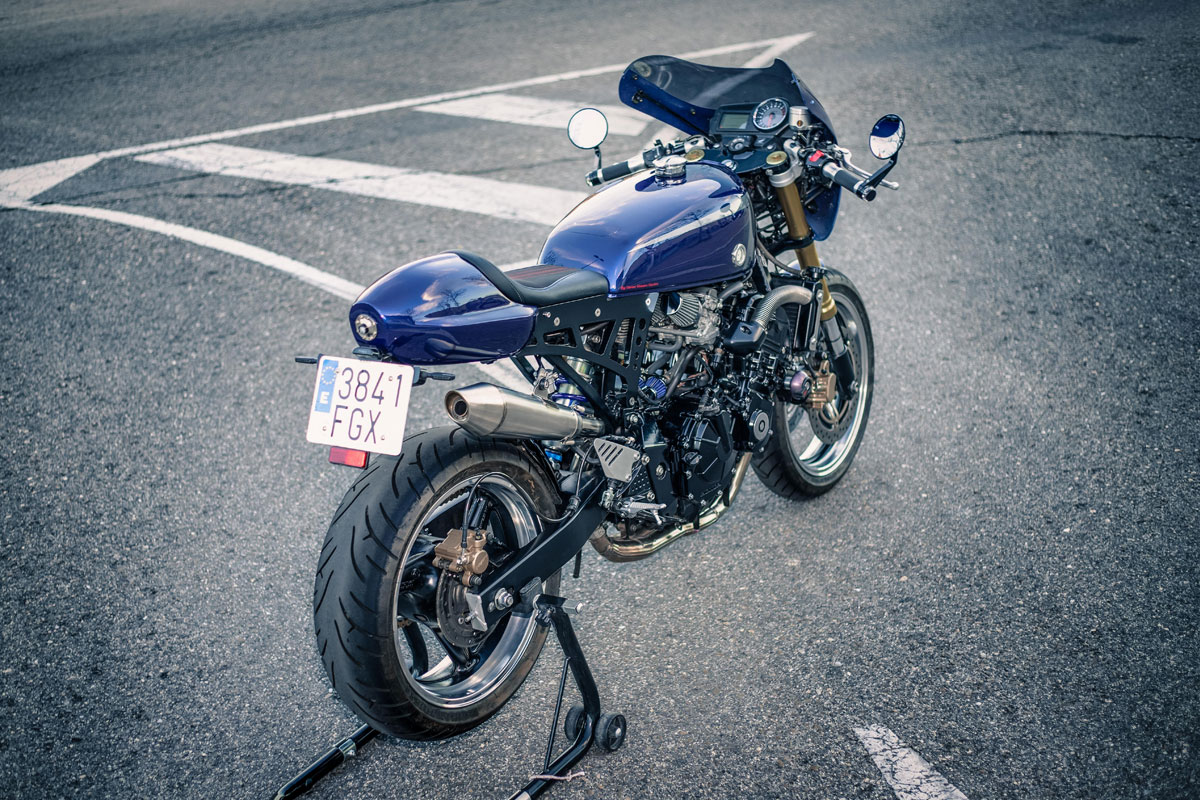 Pablo's Honda Hornet or as it's otherwise known, a CB600F, started out as your average UJM. The Hornet was Japan's segway into the European middleweight market in '98 and the move proved very successful. The Hornet was powered by a slightly detuned version of the CBR600F's DOHC 599cc engine. Power was down a touch from 90 to 85 bhp, but that wasn't enough to take the fun out of the package. A revised chassis presented an uncompromised view of the inline four and its styling was in line with the other naked bikes of the nineties. The riding position was more relaxed and Honda scrimped on high-end suspension to keep overall costs down. Despite its shortcomings, the Honda Hornet offered exceptional bang for your buck and there was no shortage of customers riding out of dealerships on them. Today a low mile nineties Honda Hornet offers even better value for money in the secondhand market. Something that we all know is key when you are building a cafe racer.
Pablo's goal with his Honda Hornet build was to embrace the bikes sporting roots. To do this he set out to apply classic cafe racer styling that wouldn't compromise performance. With a clear direction lodged in the back of his mind, things kicked off with a complete teardown.
Once the bike was in pieces, Pablo focused his efforts on levelling out its bone line. After chopping some excess off the rear end he decided to try something different with the subframe. So that he could get the lines he was after he designed a pair of subframe 'plates' that could be bolted to the existing frame. Each piece was laser cut from thick sheets of aluminium resulting in a lightweight and structural sound way of mounting things up. Beneath the plates, Pablo installed less visually appealing components and he shaped his own version of a wasps tail cowl to round off the rear.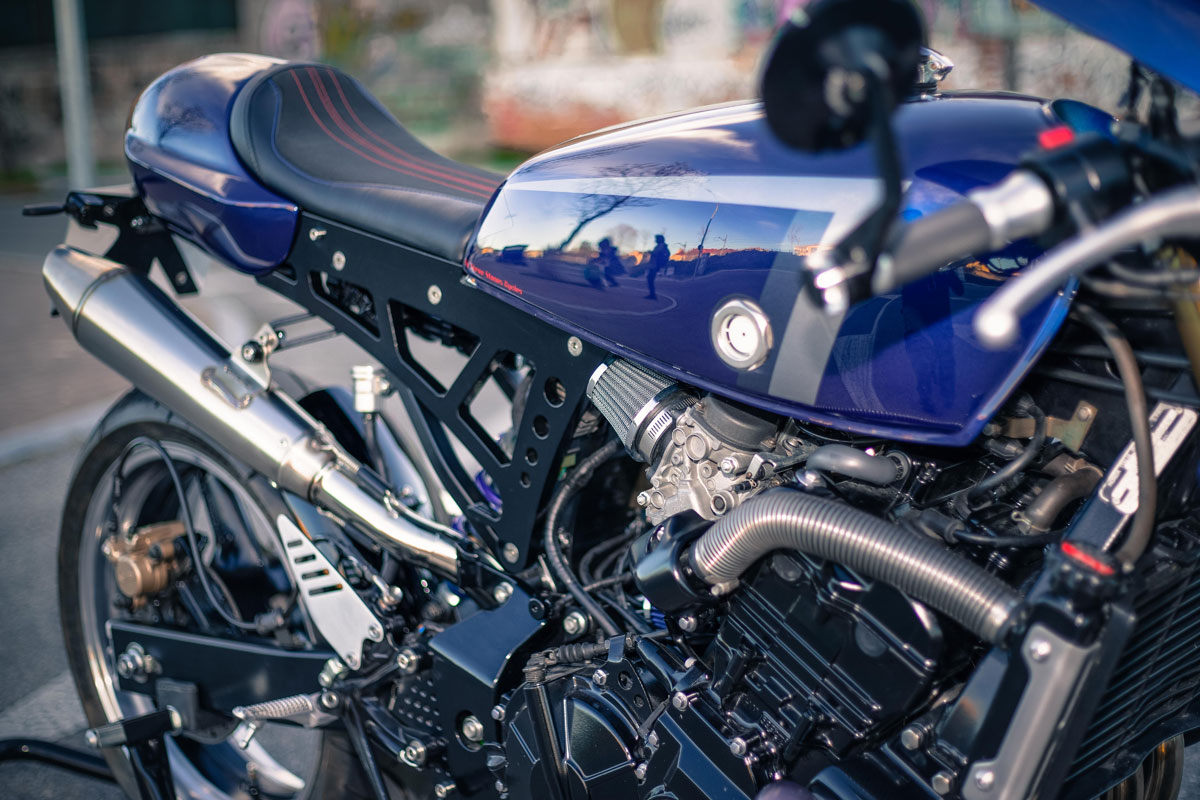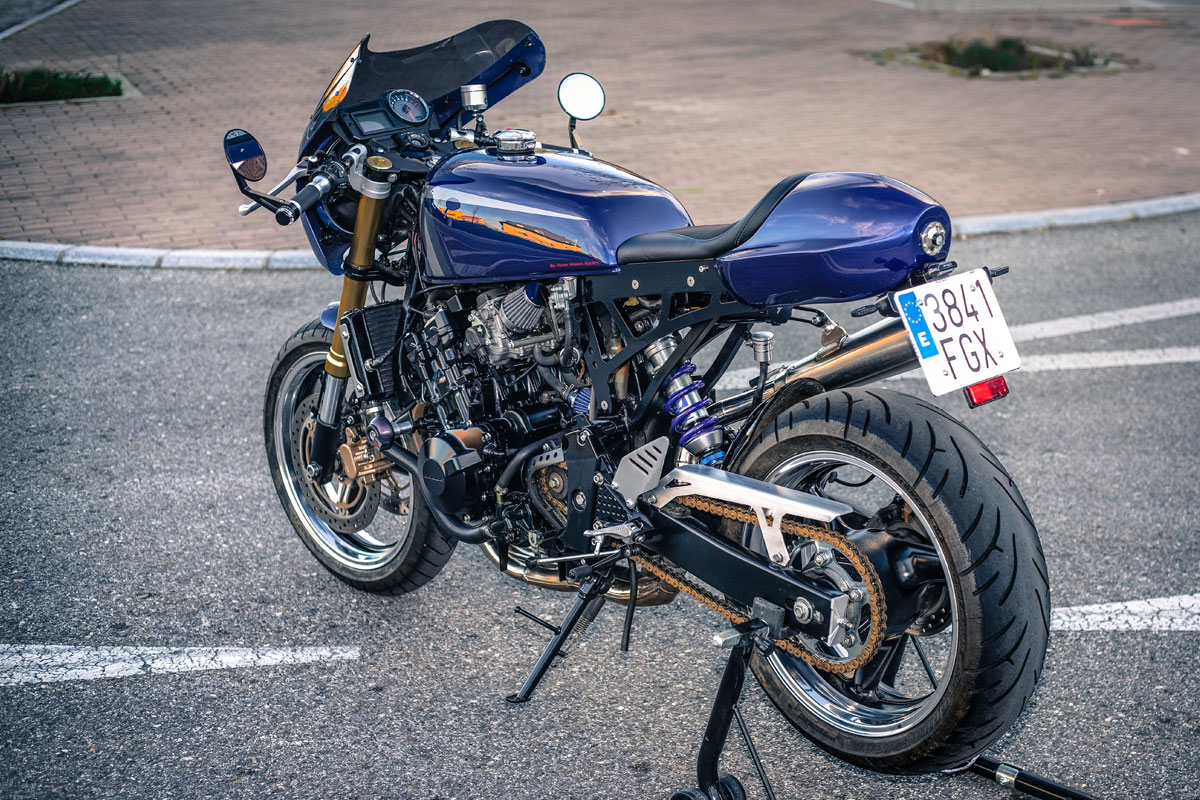 It's unlikely the Honda Hornet fuel tank will ever be considered retro. So in its place sits an '85 Kawasaki Z650 unit that's been kitted out with a Monza filler cap and a nifty fuel level sight. Moving further forward the once naked Hornet now wears a trimmed down vintage racing cowl. LSL clip-on handlebars provide essential steering clearance and they wear Motogadget bar end indicators, aftermarket bar end mirrors and grips. Other custom components you'll find include a custom made front fender, GSXR rear-set footpegs, slimline seat and alloy fluid reservoirs.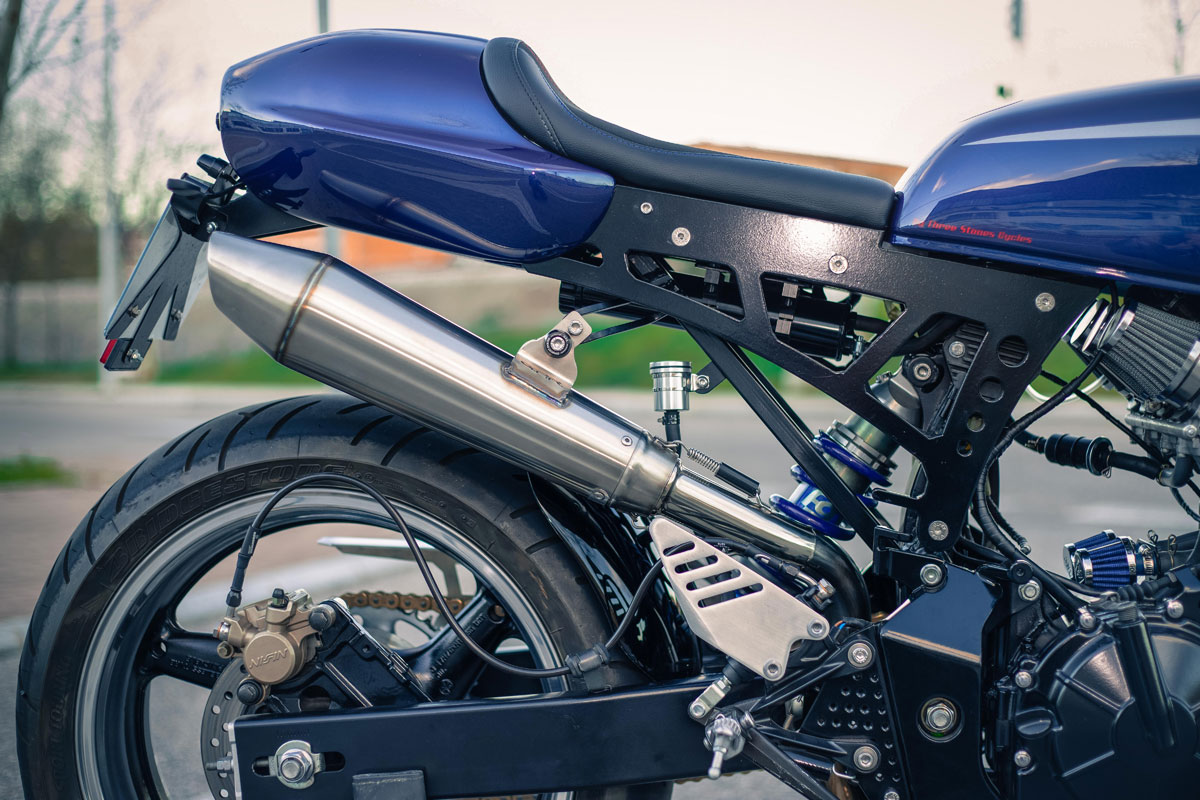 With the airbox gone there was less room to hide unsightly electrics. The only solution was a complete rebuild of the loom and installation of a smaller lithium battery inside the tail. So that the engine would breathe properly Pablo overhauled the carbs and fit a GPR racing muffler. Knowing the standard suspension wasn't up to scratch he then rebuilt the front end and installed a Gubellini performance shock out back.
The Honda Hornet certainly isn't a bike I'd usually get excited about. But seeing one transformed into a two-wheeled tour de force like this has done the trick.