Looking back over a few of our recent features it seems that building retro customs out of modern sports bikes could be the next big trend in motorcycle customisation. The 80s and 90s were all about speed. Manufacturers were ferociously battling it out for the title of fastest street bike in both acceleration and top speed and it led to the development of some truly iconic motorcycles. Suzuki released their insanely fast and bizarrely styled Hayabusa, Kawasaki made it into the Guinness Book of Records with their ZX-10 and Yamaha released their 'King of the Street' R1. Now, more than a decade on you can occasionally find one of these road weapons at a bargain basement price, which presents an interesting opportunity for an adventurous customiser.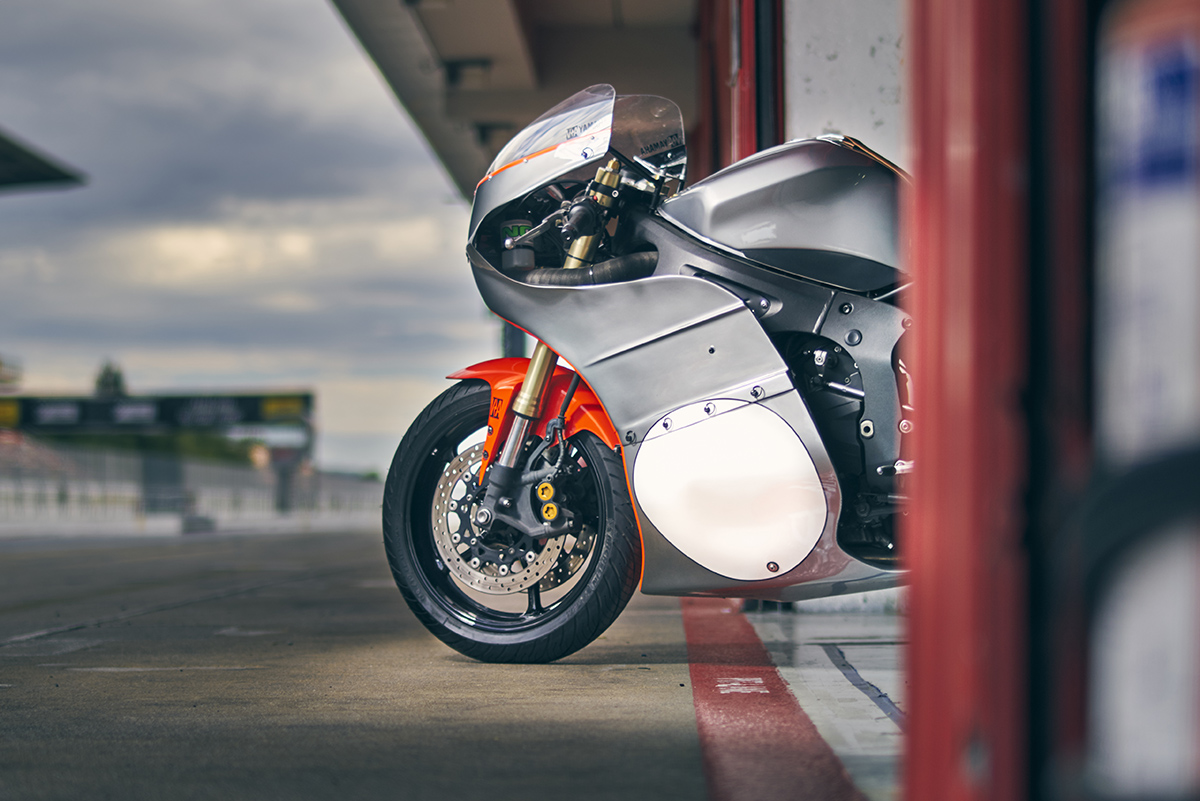 If you like going fast just as much as you like looking good then this is definitely the kind of trend you're sure to welcome with open arms. Last week we unveiled Joe's custom KTM RC8 cafe racer conversion that raised more than a few eyebrows, but today it's Yamaha's R6 that's undergone the custom treatment. Unlike the KTM though this isn't a first-time attempt at such a build, this beauty is the work of Vintage Addiction who have a penchant for reworking Yamaha crotch rockets.
Built over a period of around 6 months the 2005 R6 was built for a customer looking for something that had a bit more get up and go than his previous ride, a 400cc Royal Enfield. After falling head over heels for the Vintage Addiction YFZ R1 the customer came to them wanting a similarly styled build. Due to his riding experience and requirements, the slightly less aggressive R6 was the preferred choice.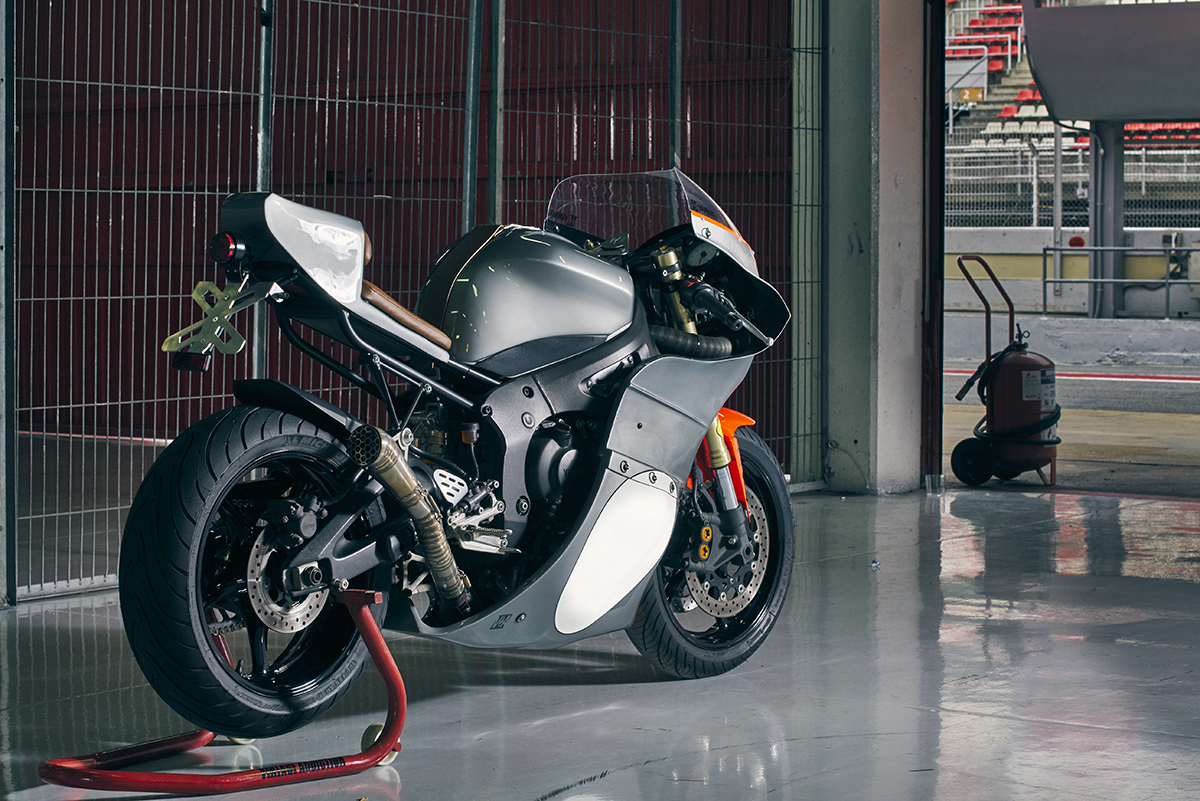 Yamaha released the R6 as the R1's little brother. Despite having an engine capacity 400cc smaller than its sibling it was still a potent road bike capable of clocking up low 3 second 0-60 mph times and a top speed of 160mph. The R6 also features the same frame and physical dimensions as the R1 which meant that the Vintage Addiction crew had a pretty good idea of the task they had ahead of them.
As with their previous Yamaha R1 build, the Vintage Addiction crew found inspiration in racing bikes of the 70s and 80s. This is, of course, most evident in the bikes new bodywork. Fitting the bodywork to the R6 frame wasn't simply a matter of out with the old in with the new though. To get the bodywork to hug the R6 frame Vintage Addiction had to first modify the stock subframe. With their new subframe in place, many of the bike's electrical components were relocated to sit within its rails along with the battery. The 2 piece front fairing was then trimmed to fit the R6 front end and secured using custom-made tubular brackets that attach to existing fixtures on the R6 frame.
Performance tweaks were kept to a minimum to ensure reliability, but are just enough to give the Yamaha a competitive edge over a stock example. The air intake was freed up and a one-off, pie cut exhaust system fabricated. As they say "red makes things go faster" so Vintage Addiction devised an appropriately aggressive paint scheme for the R6. The paint was applied by workshop partner Mam Paint de BCN who mixed a vibrant red and bold gunmetal grey paint scheme with white, racing style panels for effect. The build was finished with brown leather upholstery and a matching vintage-style tank strap and a collection of laser cut alloy parts including a dash plate featuring Vintage Addiction's unmistakable lightning bolt emblem.