These days you don't get much of a bike for 300 quid. Every now and then though you hear about the guy that scored the world's greatest bargain from some old dude who had the bike in storage since new, but this isn't one of those stories. When Thiago handed over 300 pounds for a forgotten Yamaha XJ600 he knew he had to do his bargain justice by converting it into something special himself.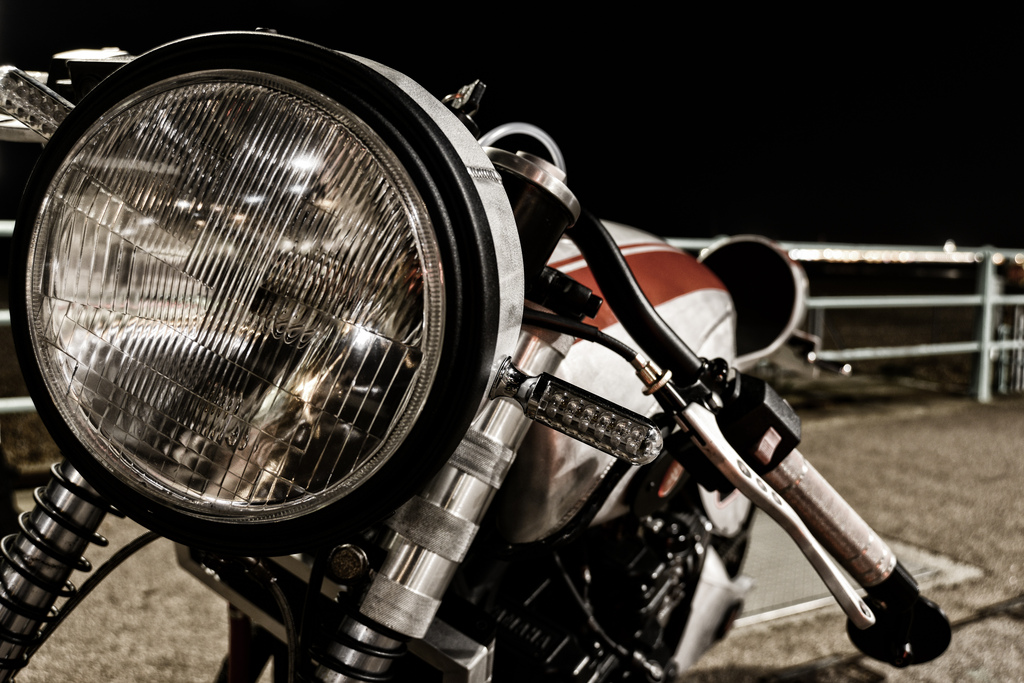 Back in '84 Yamaha's XJ600 laid claim to being the first 600cc in-line four to roll off Japanese shores. Its water cooled powerplant produced a touch over 70bhp and it also happened to be one of the first mono-shocked in-line fours in it's class. Thiago's XJ600 was a solid base for a Cafe Racer but its semi naked, tourer styling would have to go.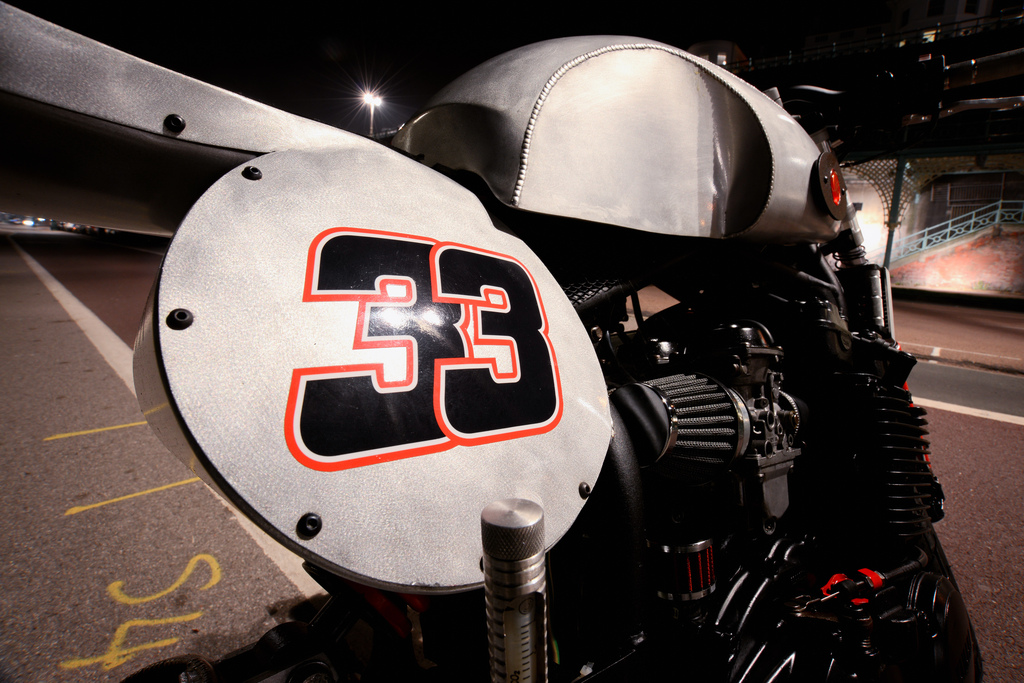 Lightweight aluminium was the order of the day starting with a fully redesigned rear swingarm. After trimming the rear section of the frame the newly constructed swingarm went on the bike and Thiago had a starting point for the style of his XJ600 Cafe Racer. A look inspired by classic British racers with raw welds and exposed rivets to celebrate the custom made nature of his build.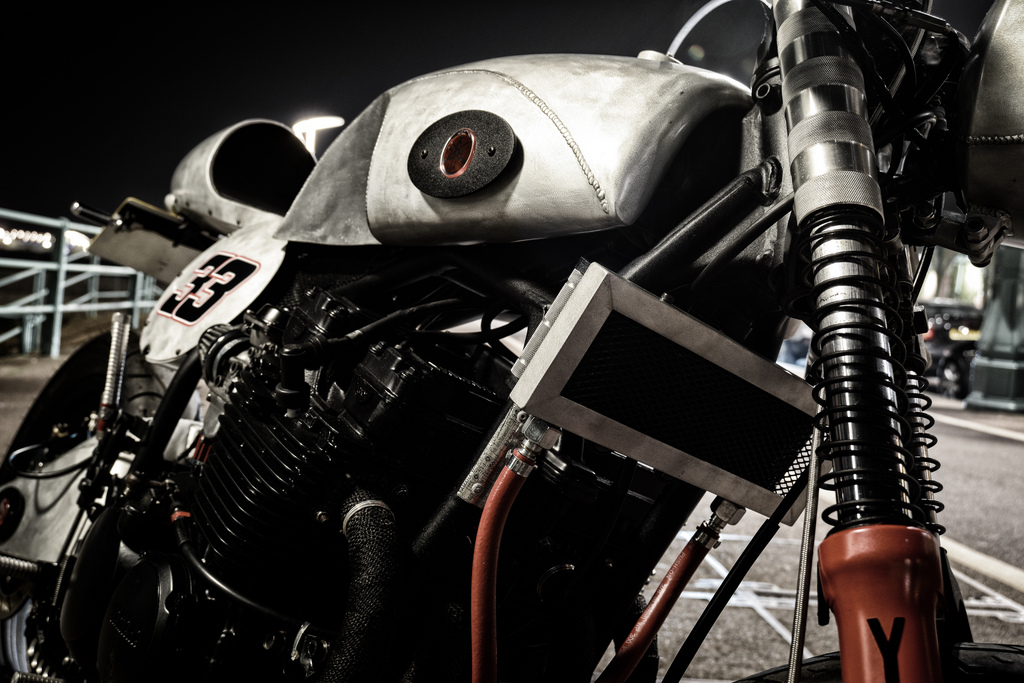 Once the tank was complete a matching tail section was molded to the frame and a faux oil bag was slug below it to house the bikes electrics. Rather than using bolt on parts Thiago continued to fabricate his own using his impressive machining skills. The headlight bucket, handlebar grips, levers, brake fluid reservoirs, suspension covers and foot pegs are all custom made out of more aluminium.
The engine remains untouched though, benefiting only from free flowing pod filters, a carb tune and an open muffler. The move to aluminium components also helps put better use to the engines power by shedding a few pounds from the bike.
Black textured paint covers the frame and rims and the bikes engine received a fresh coat of heat proof black. So as to not hide any of his hard work, Thiago left all his aluminium parts raw aside from a set of asymmetrical racing stripes running the length of the tank and seat. Finally custom Yamaha badges and a set of '33' racing decals completed the look of his XJ 600 Cafe Racer. It didn't come as any surprise to learn that at it's first show appearance the XJ 33 walked away with a first place trophy and I'm pretty sure it won't be the last.