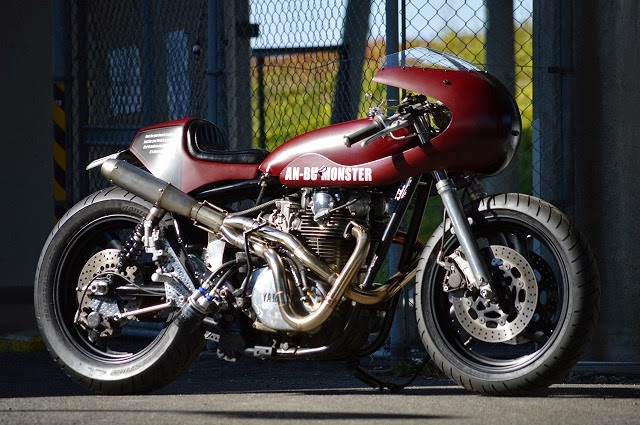 The red 'Monster' which was built back in 2013 for the Yokohama Hot Rod and Custom Show and the blue 'Speed Monster' (one of their latest builds) are based on two of Yamaha's bulletproof XS650 parallel twins. While the XS engine is renowned as being reliable there's always been room for performance improvements so An-Bu started each build with a 750cc top-end upgrade. To take full advantage of the increased capacity each bikes cam was also worked and a high flow 2-into-1 stainless exhaust system was designed, fabricated and mounted to each bike. The stock carbs were also tuned to make the most of the increased capacity and to avoid any nasty overheating issues an external, cartridge oil filter has been added to increase oil capacity and improve cooling.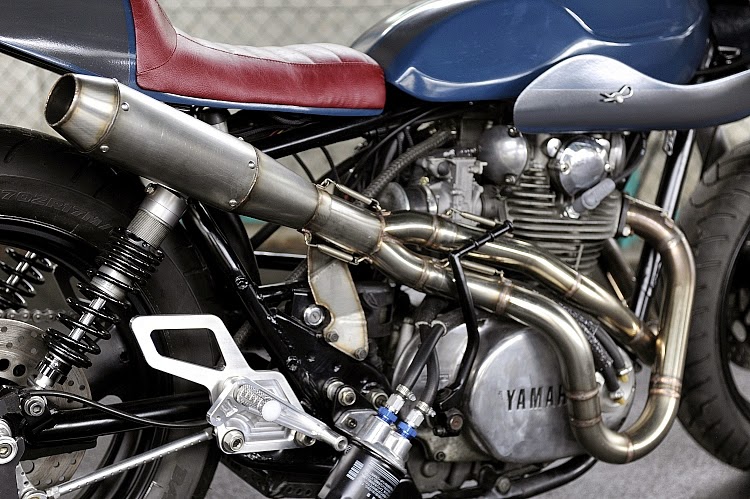 Both Monsters feature a collection of replacement parts sourced from donor bikes to improve their handling and performance. The Monster and the Speed Monster both roll on 17 inch Yamaha XJR rims wrapped in Bridgestone BT-023 Battlax rubber. The rear suspension has been upgraded with Nitron racing shocks, and a mixture of Grimeca and Brembo brake components handle the task of taming each Monster. Gearing has also been adjusted to increase each bikes top speed. A smaller rear sprocket provides improved mid-range power and top speed, and the increased capacity/power makes up for any loss in acceleration due to the revised gearing.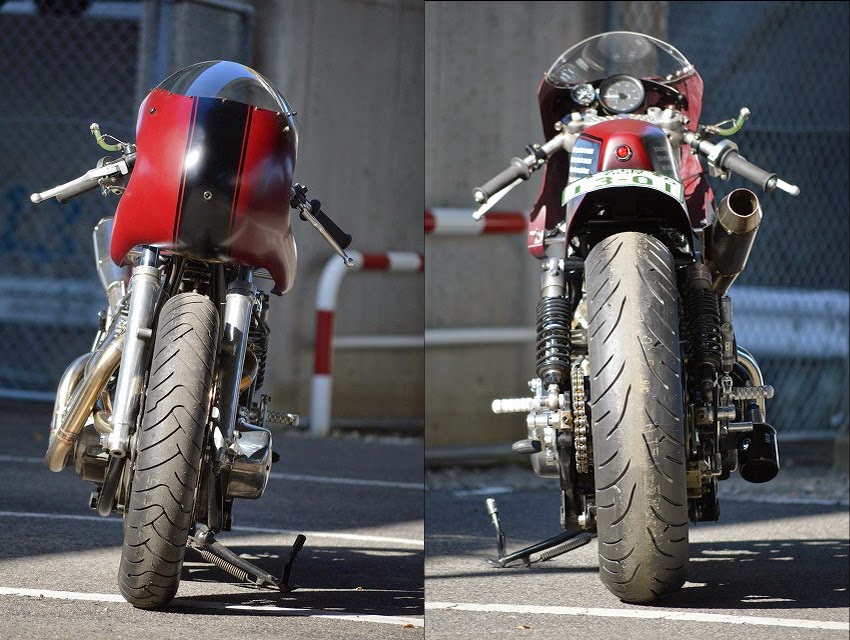 With the running gear upgraded and mounted in place, each bike was then given an An-Bu styling treatment. Brake discs, side covers and miscellaneous mounting plates were drilled to within inches of their existence using geometrically perfect patterns that only an infinitely patient Japanese artisan could achieve. The stock handlebars were removed, and clip-on bars sporting Magura levers were fit to accommodate the custom bodywork.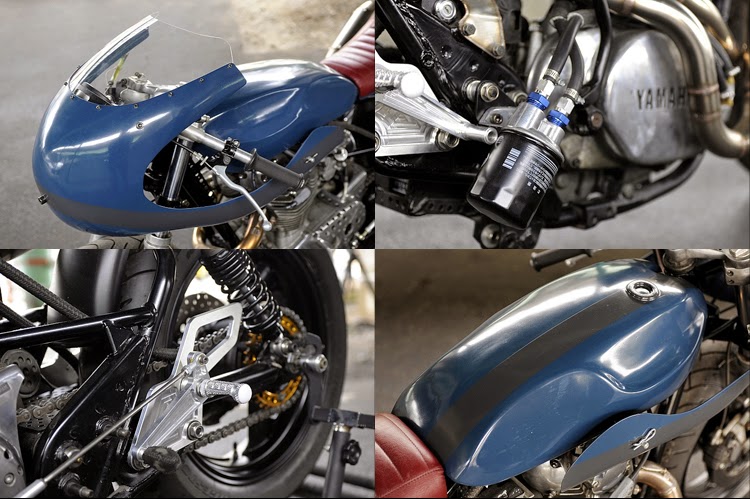 "Just for you here's a monster. Just for you here's a monster. And it makes me glad to say. It's been a lovely day. And it's okay".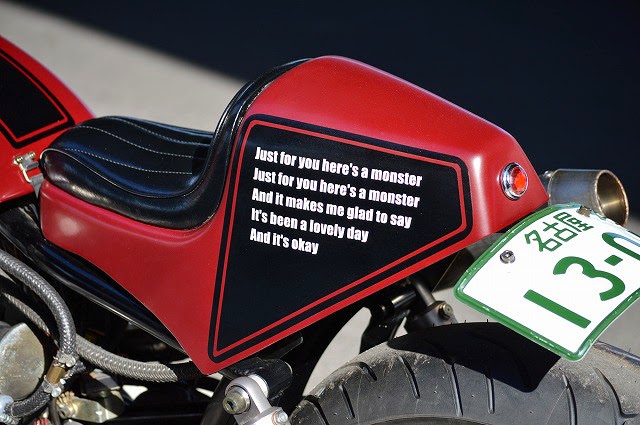 Mounted to the front of each Monster is an An-Bu "full cowl" front fairing held in place using custom bracketry. The tank and tail on each Monster are unique but both complement the fairing with flowing forms and aggressive lines. Devoid of headlights and indicators An-Bu bikes may not be the kind of bike you'd want for a night time commute, but if you're after white knuckle thrills and head-turning good looks An-Bu have got just the thing.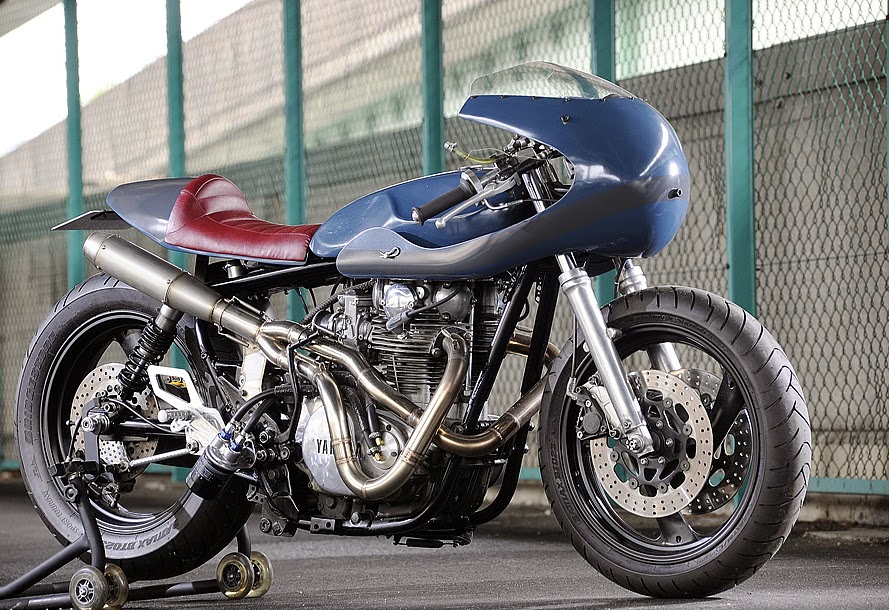 Original source STREET RIDE