Good mates building bikes together. That's essentially what you'll find at Bold Motorcycles HQ, which happens to be a home garage. The Bold team is made up of long-term mates João and Pedro. You'll find the pair there, turning spanners after work hours and on most weekends. While this may not be what you'd consider a professional workshop that hasn't stopped them from adopting a pro attitude. As Pedro puts it "You can mess with aesthetics, but not with quality". It's that kind of approach that prompted me to feature their first build, the Honda CB500 cafe racer 'War Machine'.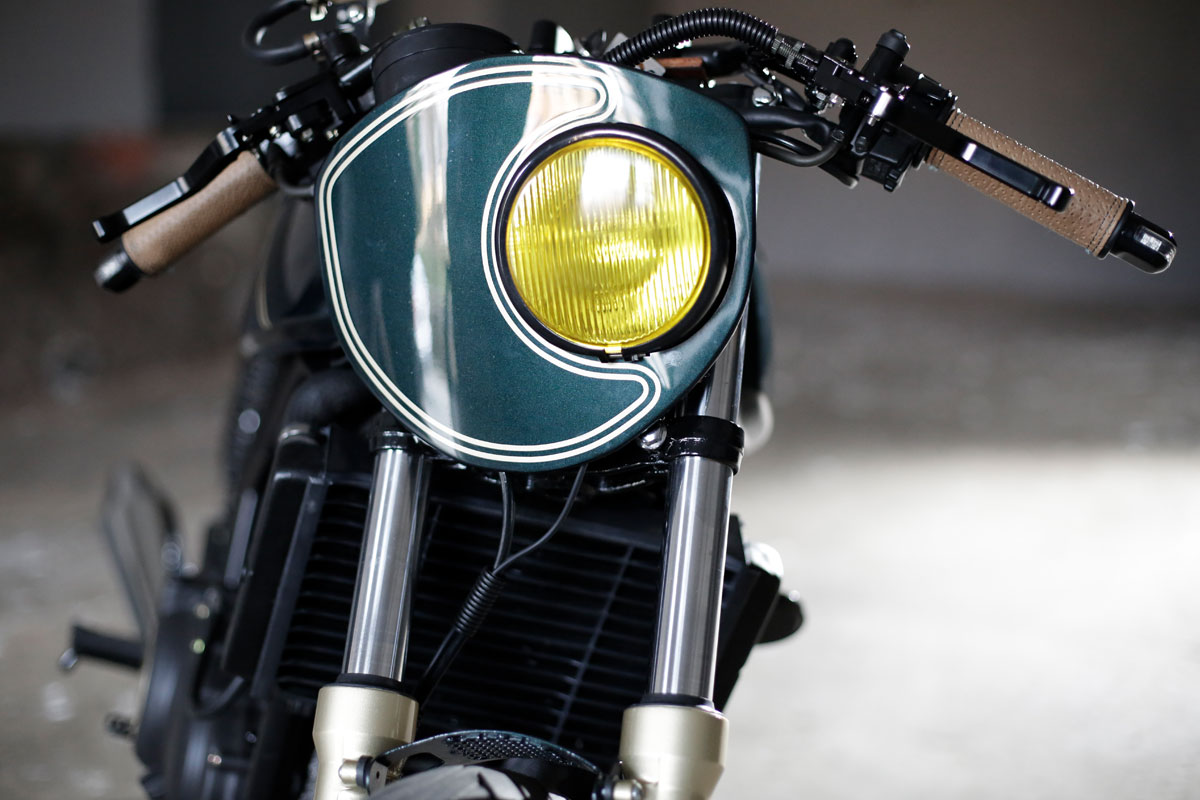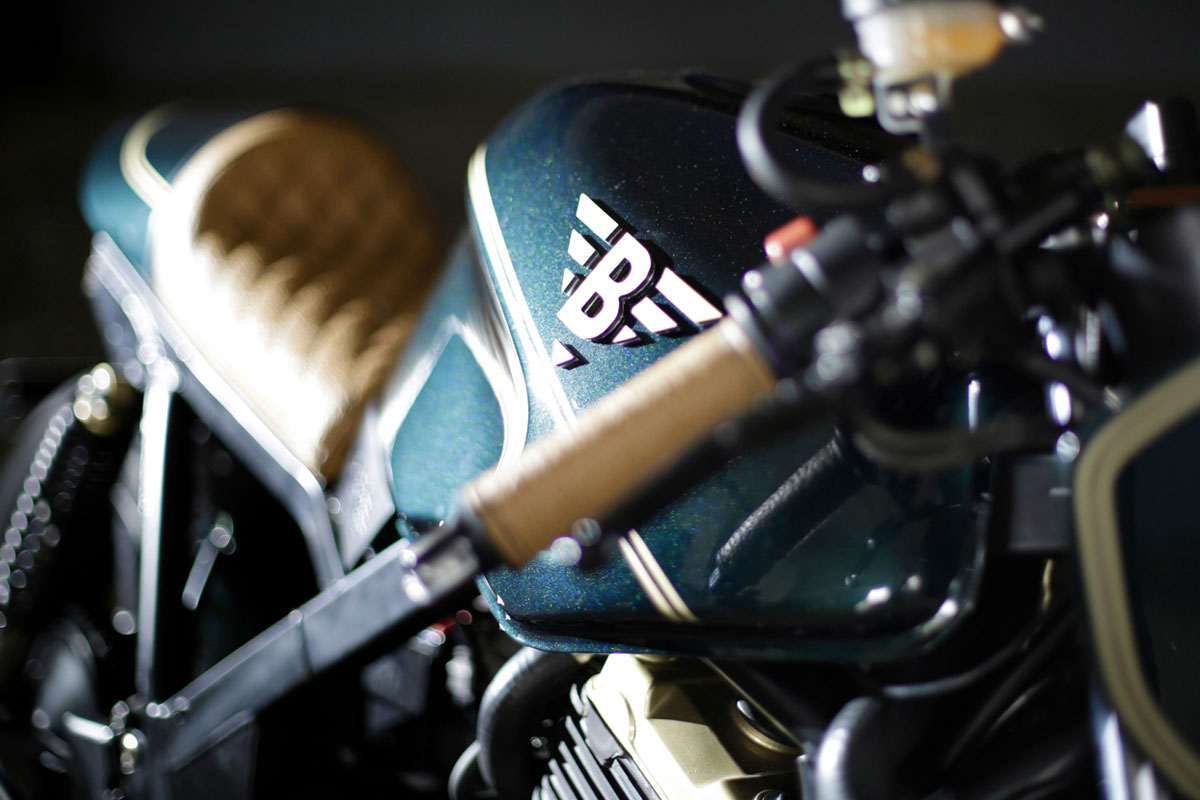 Bold Motorcycles named their CB500 after a Portuguese reference to the bike's reliability. In 1993, when Honda released the CB500 twin they claimed the engine would be good for 300,000km. It's a fantastical statement, but the CB500 twin certainly proved itself capable. During the decade following its release, Honda sold thousands of them to commuters, couriers and weekend racers alike. There was even a short stint in '96 when Honda produced them in Italy to meet demand, which is where Perdo's bike began its journey.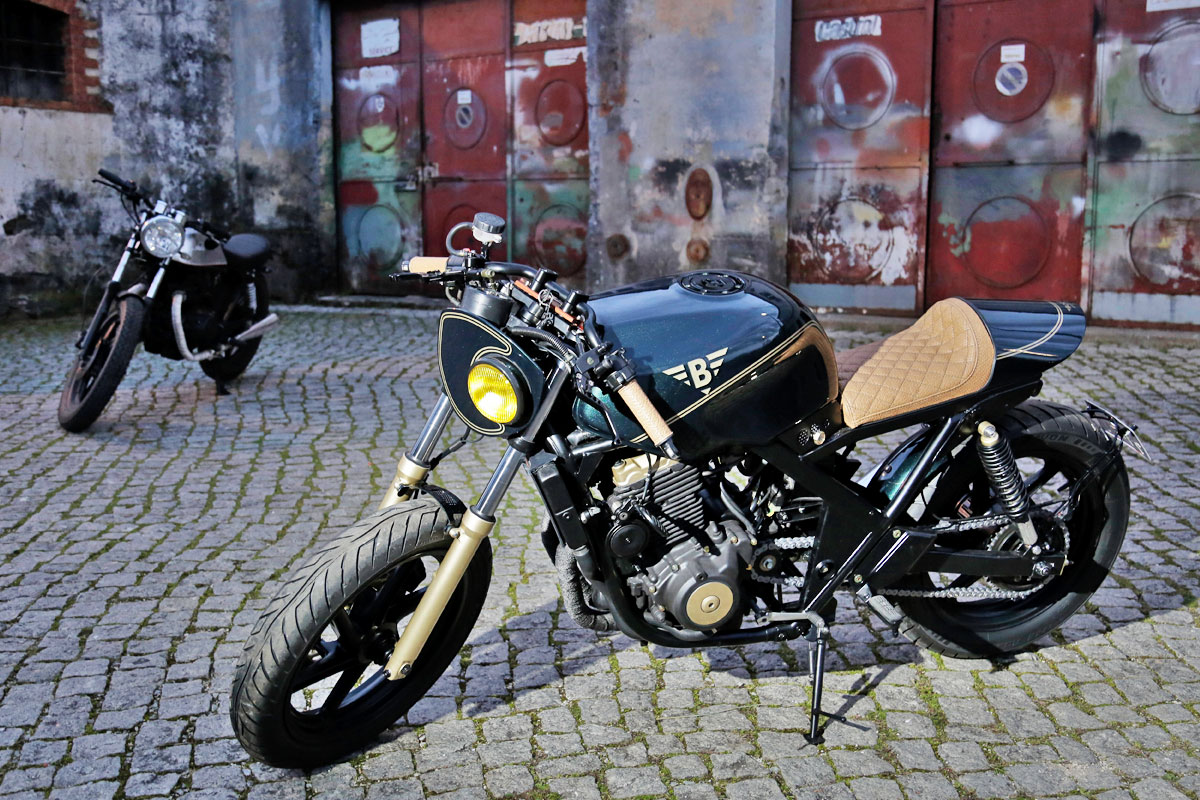 Pedro found the CB500 sitting in a local Honda dealership. As a long term CB500 fan, he knew the bike would make a good platform for the first Bold MC project. So he hastily purchased the Honda and wasted no time getting it back to João's garage. Despite their enthusiasm work moved slowly on their premiere build. Full-time careers and a commitment to complete the entire build themselves provided plenty of roadblocks. All up the transformation took a year of Saturday's to complete but it all started with a bit of light frame work.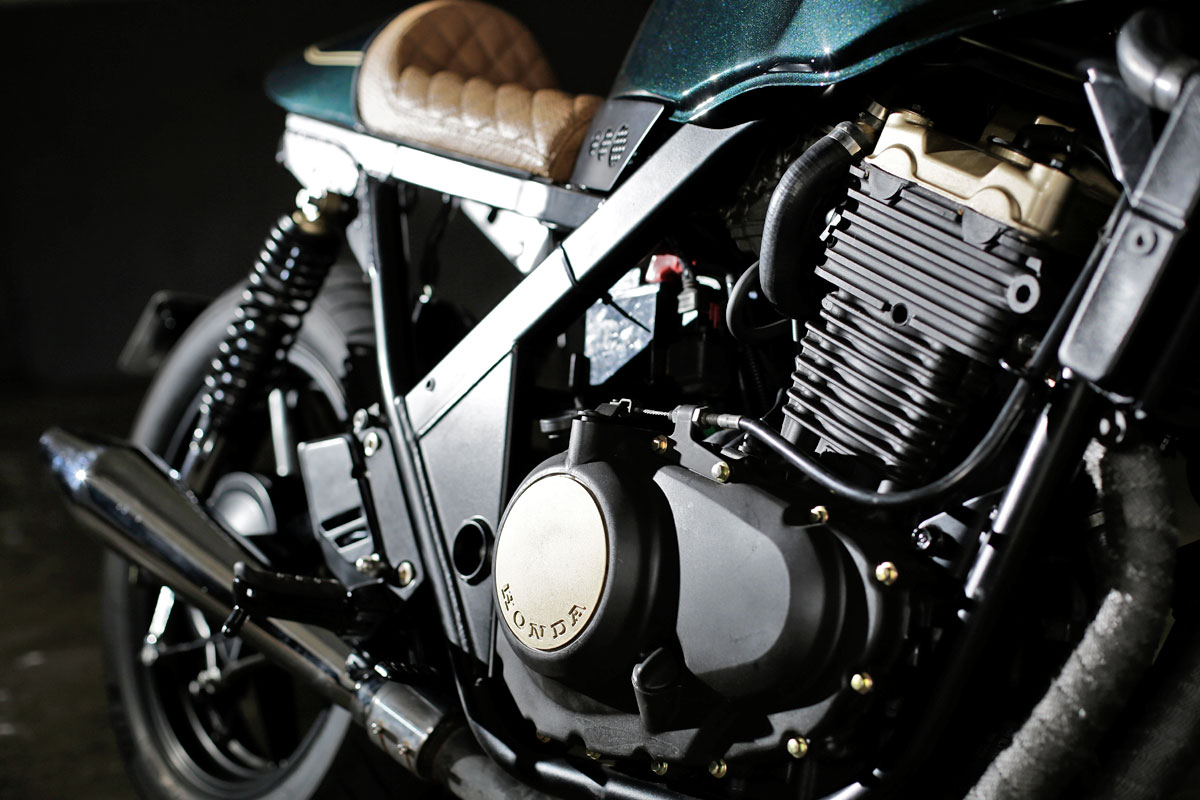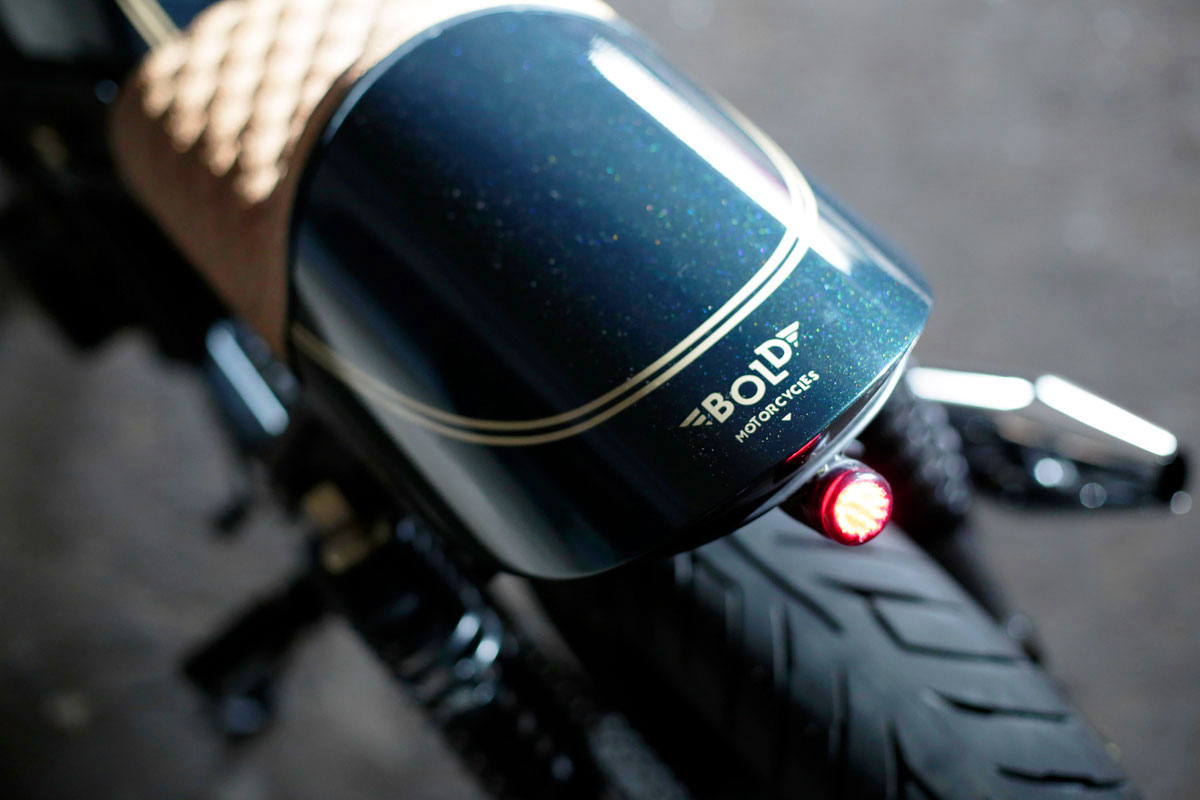 Perdo and João stripped away all of the Honda's factory bodywork and trimmed the subframe to tighten things up. They then closed off the rear with a custom cowl rolled from steel and upholstered their own single seat. To shed some visual weight the airbox has been deleted and electrics all relocated out of sight. Honda used box sections of steel in the mid-nineties CB500 frame so it's all been shot in satin black to divert attention elsewhere.
The fuel tank on their Honda CB500 Cafe Racer is the stock item but the boys have closed off the rear using custom made panels. Up front, they opted for a racing number style cowl which they fit with an offset headlight. Ace style bars position the rider for a comfortable yet slightly racier riding position and the grips were sewn up using leather offcuts from the seat. The bikes lighting has also been revised to minimise clutter. In the rear, there's a tiny LED lamp and the standard blinkers have been swapped for LED bar end items.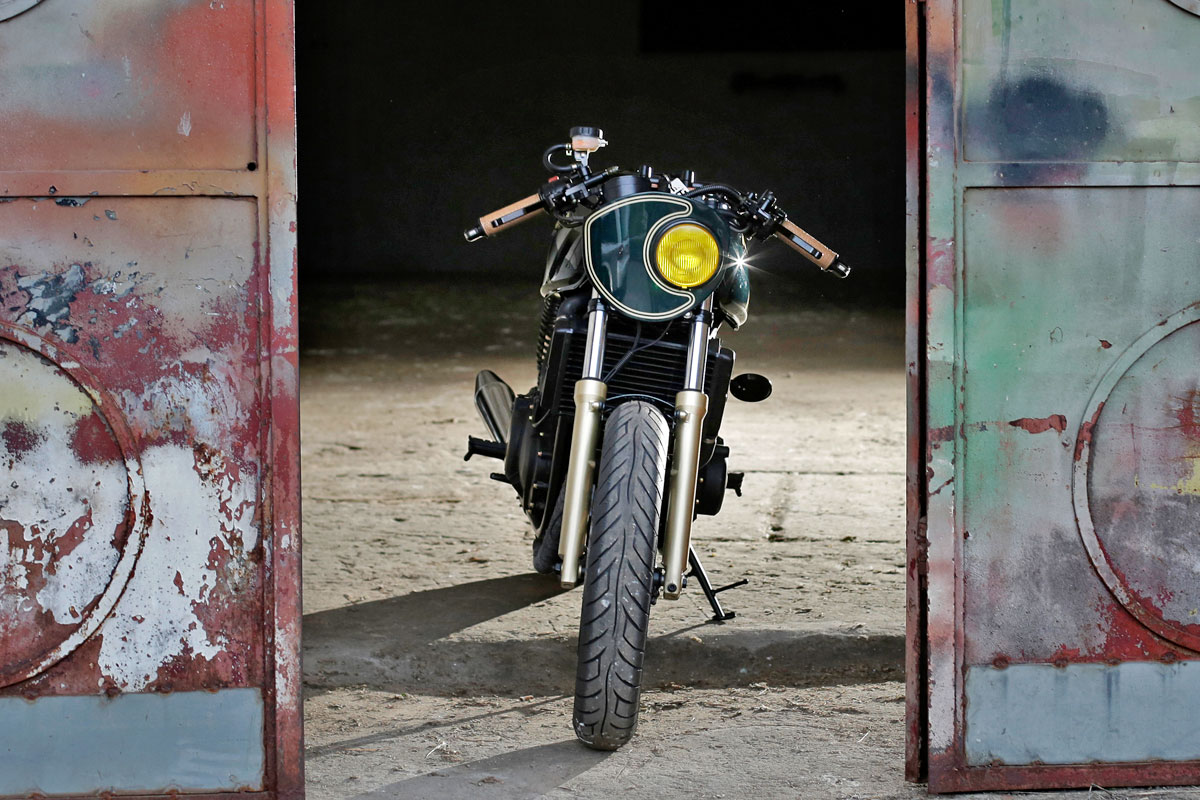 To freshen things up the Honda CB500 cafe racer wears a new aftermarket speedometer, control levers, braided brake lines and Avon rubber. Pod filters inhabit a fraction of the space previously occupied by the air box and the battery is stashed away in the tail. Although neither of them had prior experience doing it, Perdo and João have also completely rewired the entire bike. They openly admit plenty of mistakes were along the way, but this has taught them a lot of new tricks they plan to leverage with future builds.
As a salute to the source of cafe style the Bold Motorcycles Honda CB500 cafe racer is finished in British Racing Green. Lastly, they paired the gold pinstripes on the tinware with gold details across the bike. The final result is an admirable first effort and Pedro reports that "the bike is super compact, very easy and fun to ride with a beautiful bass sound". I'm now eagerly awaiting what this dedicated pair have in store for us next.
Photography by Jorge Firmino and Alex Azevedo