Having to introduce Max Hazan is the easiest and the hardest of jobs. Easiest because anyone who knows anything about custom motorcycling culture since 2010 or so can't but help have heard of him. His custom bike work transcends the scene's geeks and the trainspotters, and has become familiar to a wider audience that aren't checking moto blogs on a daily basis.
His bikes are popular enough to appear in major (and none-motorcycle) media outlets globally like the L.A. Times. Anthony Bourdain – may he rest in peace – saw enough talent in the guy to do an extended interview with him. So what do you say about a dude that comes with that sort or curriculum vitae? Thankfully, Max is so down-to-earth and comfortable in his own skin, you just say 'hello mate' in your best Aussie accent and the rest just flows.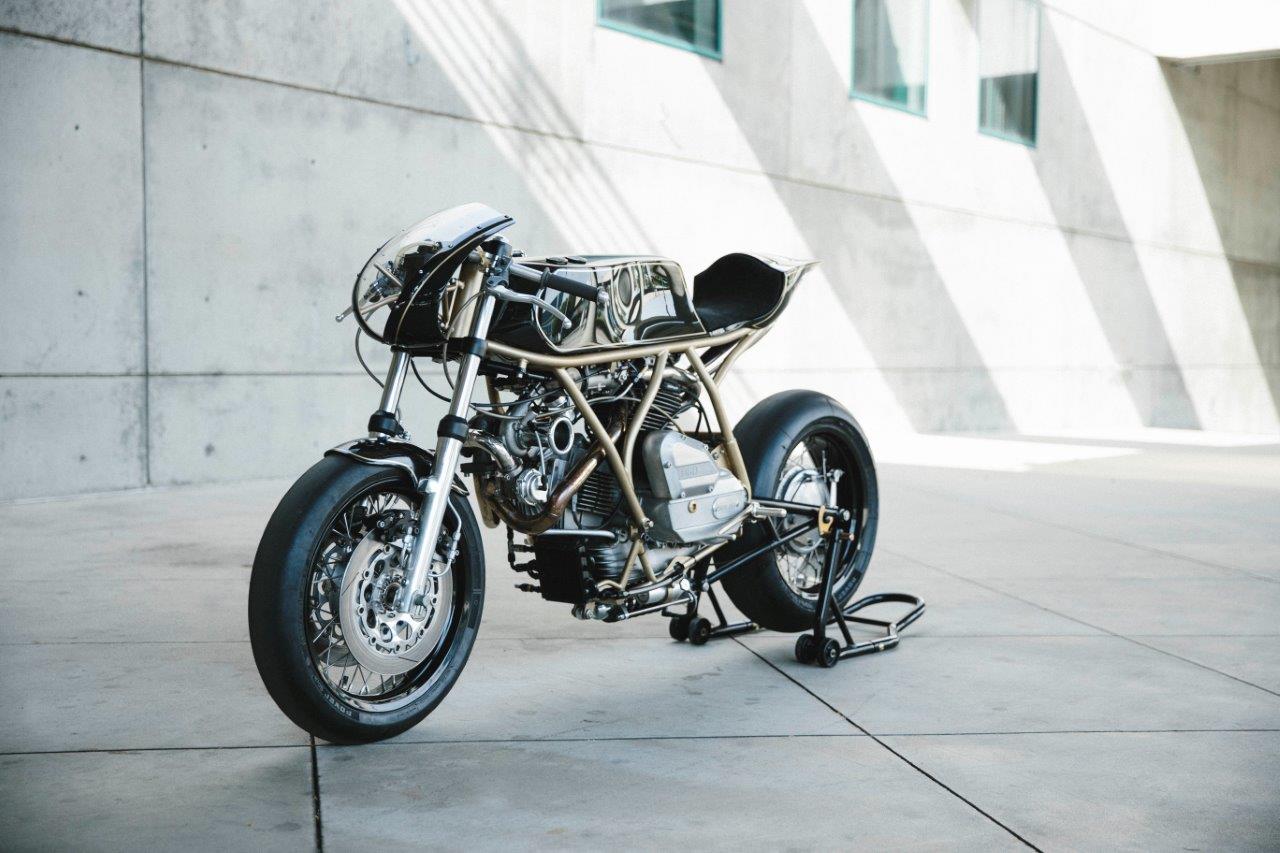 Can you tell us about your childhood?
I had a somewhat 'normal' childhood. My parents split and both remarried when I was about four. My mother then moved to England and I lived with my Dad and stepmother in Long Island, New York. I grew up in a coastal suburb called Port Washington, so we all worked and played on the water as well as doing other regular sports and we were pretty much always in trouble.
We were on a first name basis with the local police by the time we were in High School, but we still had a pretty good time. I always loved building stuff; it didn't matter what it was as long as it did something cool. Think boats, bikes, planes – and not just models if you get what I mean. My dad had a nice woodshop where I basically ruined all of his tools.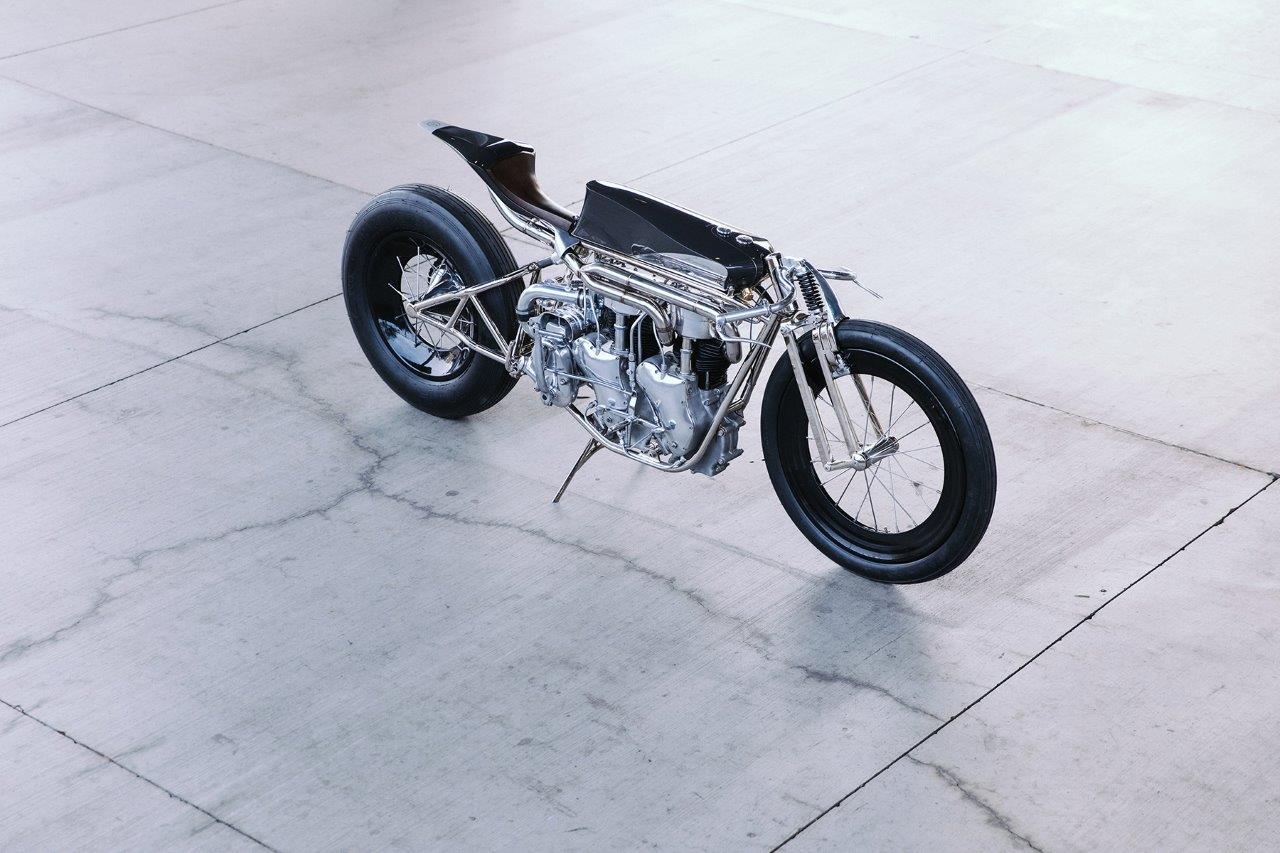 Where do your metalworking skills come from?
I'm 100% self taught. It was trial and error with a bit of common sense, too. I learned before there was YouTube and I didn't have anyone around to show me. Even things like aluminum welding were all just trial and error until I got it right. It's a frustrating way to learn everything, but you come out on the other side with a better understanding of things and why certain things don't work, as well as why they do.
I always thought that mistakes teach you way better than someone telling you not to do something and then avoiding a fuck up. I think it is why I'm way more comfortable trying things that are outside the box; I'm just used to being out of my comfort zone.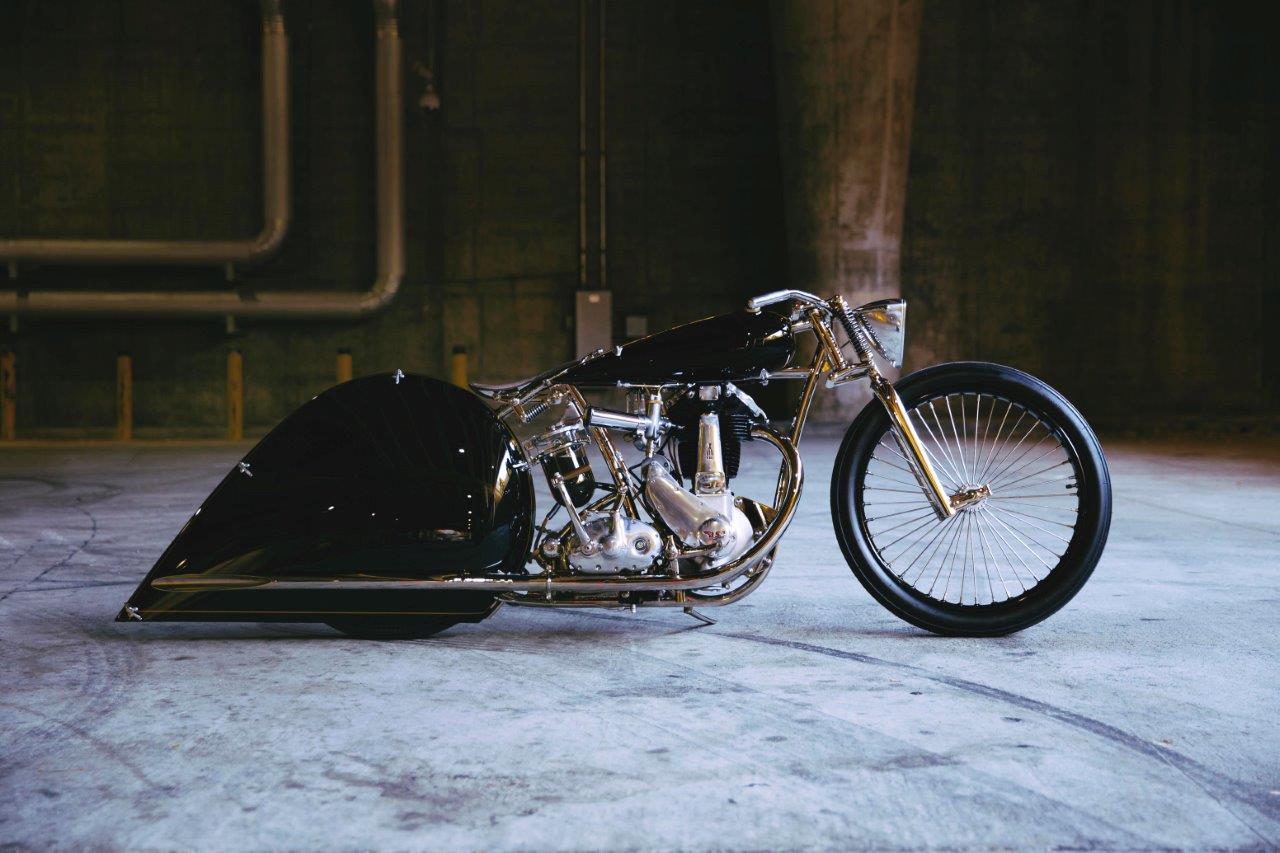 Why did you decide to start a custom shop?
I actually never planned on doing this for a living. I had a bad enduro crash, so I couldn't walk for about four months and I was just looking for something to pass the time. I was living in the city at the time, so I would drive out to my Dad's woodshop on Long Island and make my very first bikes out of bicycle parts and motorize them. The bikes ended up going so fast that I realized I needed to use real motorcycle parts and then one thing led to another.
I had a small woodshop in Greenpoint, Brooklyn at the time and I started to build bikes there after hours, but it was just for fun. I loved having something to do in New York City other than eating, drinking and spending money. It wasn't until I sold a couple that my dad pulled me aside and said, "I was talking to some friends and we think you got something here, give it a shot for a year, we'll help you out with some money if you need it. You're not married and don't have a pot to piss in, so you can always go back to work if it doesn't happen."
Why did you decide to move to Los Angeles?
I met my wife Sarah in NYC about six months before we both moved to LA together. She was working for The New York Times at the time, but she had put in for a transfer to their LA office about a month before we met. A few months later they said yes and we decided to make the move.
I had just built out my new shop space in Greenpoint which was about a mile from my apartment, but there was a huge property boom happening in the neighborhood. It stung to leave the place, but I knew I would be priced out of there anyway within a year or so. I had no intention of leaving the East Coast, now I don't have any intention of returning!
Talk us through your process for building a bike.
I straight up wing it all the time, every time. I try to do something I've never seen before with each bike. Basically, I think of the craziest idea that I can and then I figure out how to make it. Most people don't realize how 'on the fly' most things are with my builds.
I usually come up with a loose idea of the bike. Is it a sportbike, a cruiser, a showbike? And then I pick a motor to mess with. I let the details develop as the project evolves; it makes the process go way faster than stressing over each detail before you get going. There are many points of self doubt in each project, but I've learned to use those as indicators that I'm outside my comfort zone and headed in the right direction.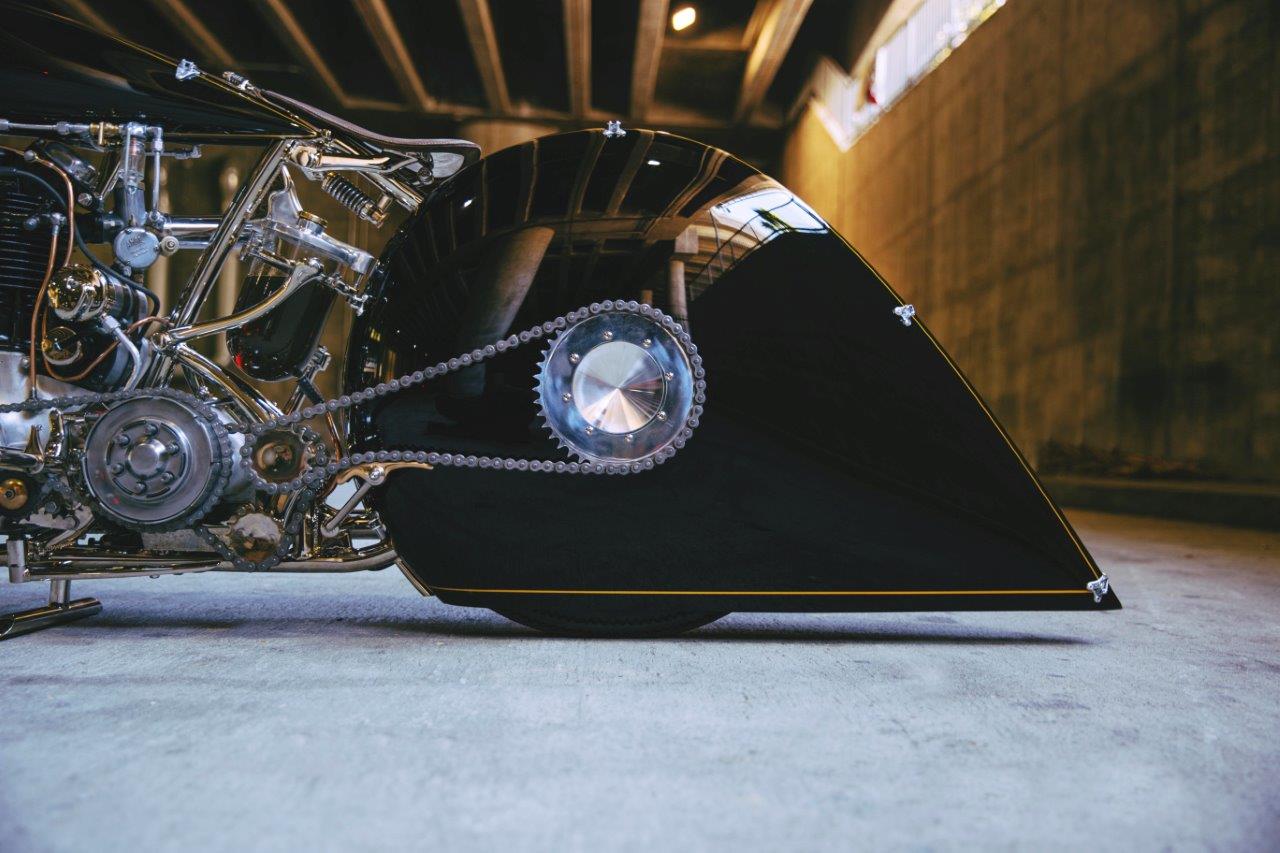 What's your daily ride?
Ever since my son started daycare, my daily ride has four wheels but up until then, I rode my beloved 1998 Honda Superhawk/Firestorm. There's nothing sexy about it. It's bone stock and it's been on the ground a few times, but after 53,000 miles all I've had to do is change the oil and a set of plugs.
It's funny how little credit people give OEM companies like Honda. If you leave their shit alone and take care of it, it'll run forever. They actually know a thing or two about making engines! I bought this bike because it wasn't sexy at all and I figured I wouldn't be tempted to mess with it. You can ride at 100 on the freeway all day and it won't break a sweat, and I don't care if it gets dirty or scratched up.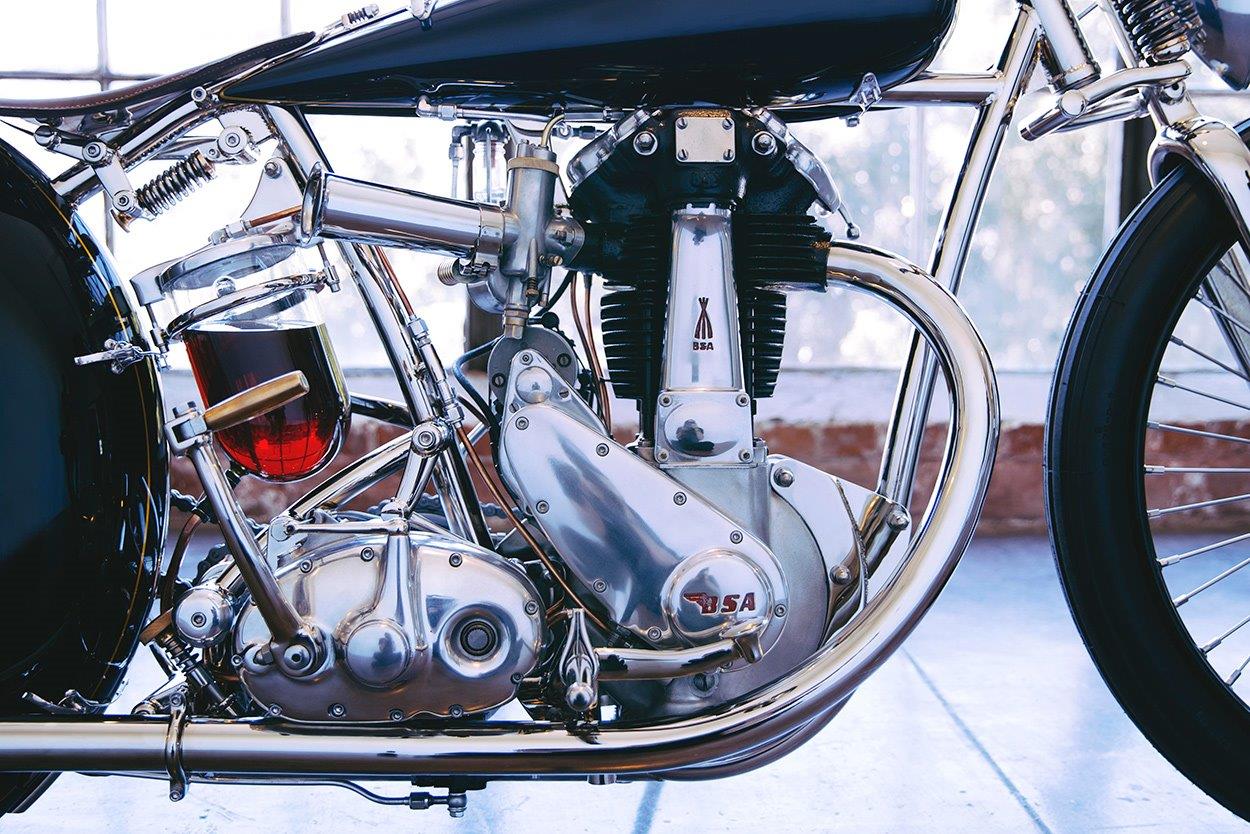 What job would you be doing if you weren't a bike builder?
I would probably go back to building or selling houses. It's always in the back of my head should things slow down with the bike building. I was literally two days away from going back to doing that before I sold my first custom bike. It was a pretty shitty feeling to momentarily accept that reality and it honestly motivates me every day. Things could always be way worse!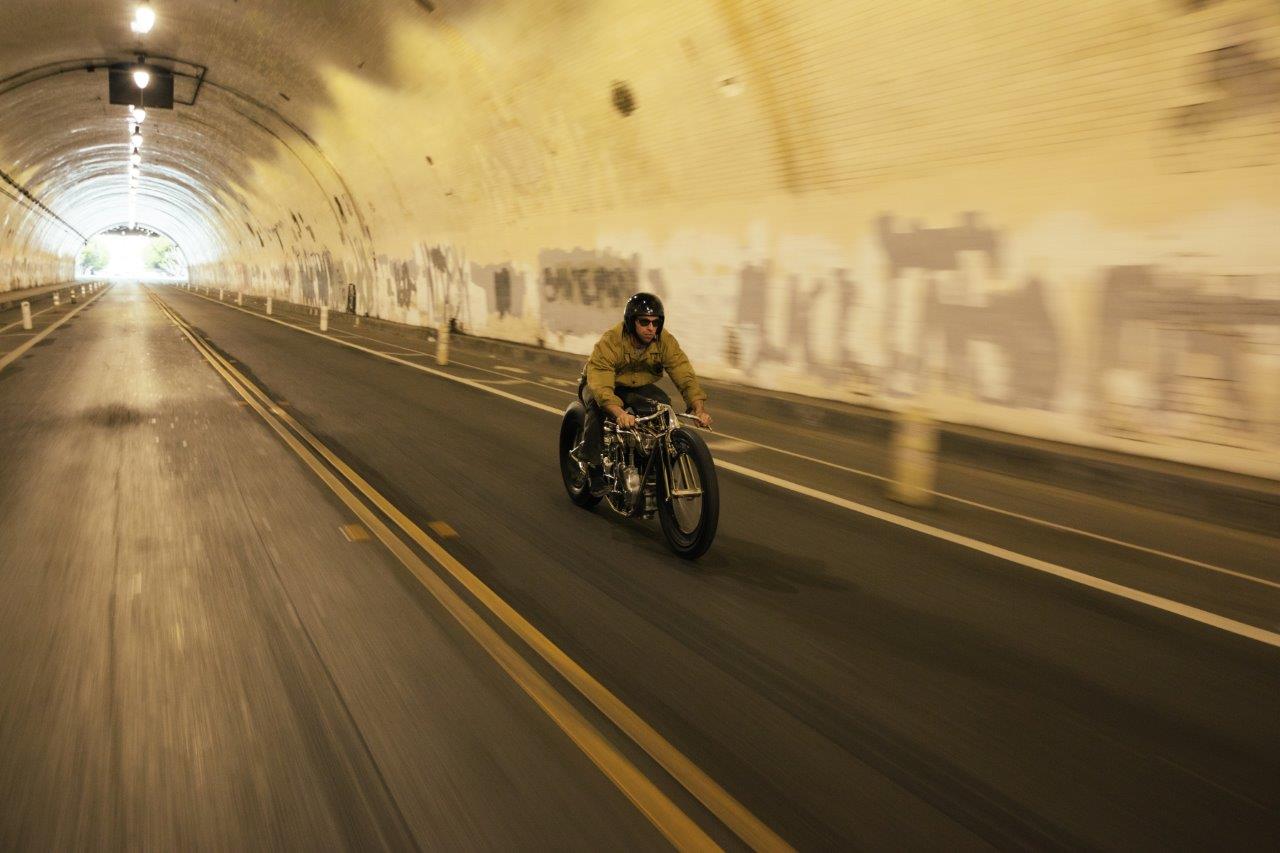 What would you say to someone looking to follow in your footsteps?
There have been a few things that have worked for me that I would say to anyone trying to do this. Here's a list:
Don't be scared to fail or ruin things. Taking chances is the only way you'll ever make something worthwhile. The failures are never as bad as you think they'll be, just be sure to only make them once.
Don't worry about having all the knowledge or tools you need. Just make that first cut and you'll learn very quickly what you do or don't need to know. You'll acquire both as you need them.
Make something unique. I'm not saying make something everyone will like, just something that people who don't have any idea about motorcycles can look at and appreciate. I know a lot of incredibly talented fabricators who spend years on bikes that are perfectly executed but look like every other bike in the parking lot to most people.
Lastly, treat it like a job, not an Instagram account. Focus on making good shit, not just a good-looking IG post. If you make cool stuff, people will seek you out.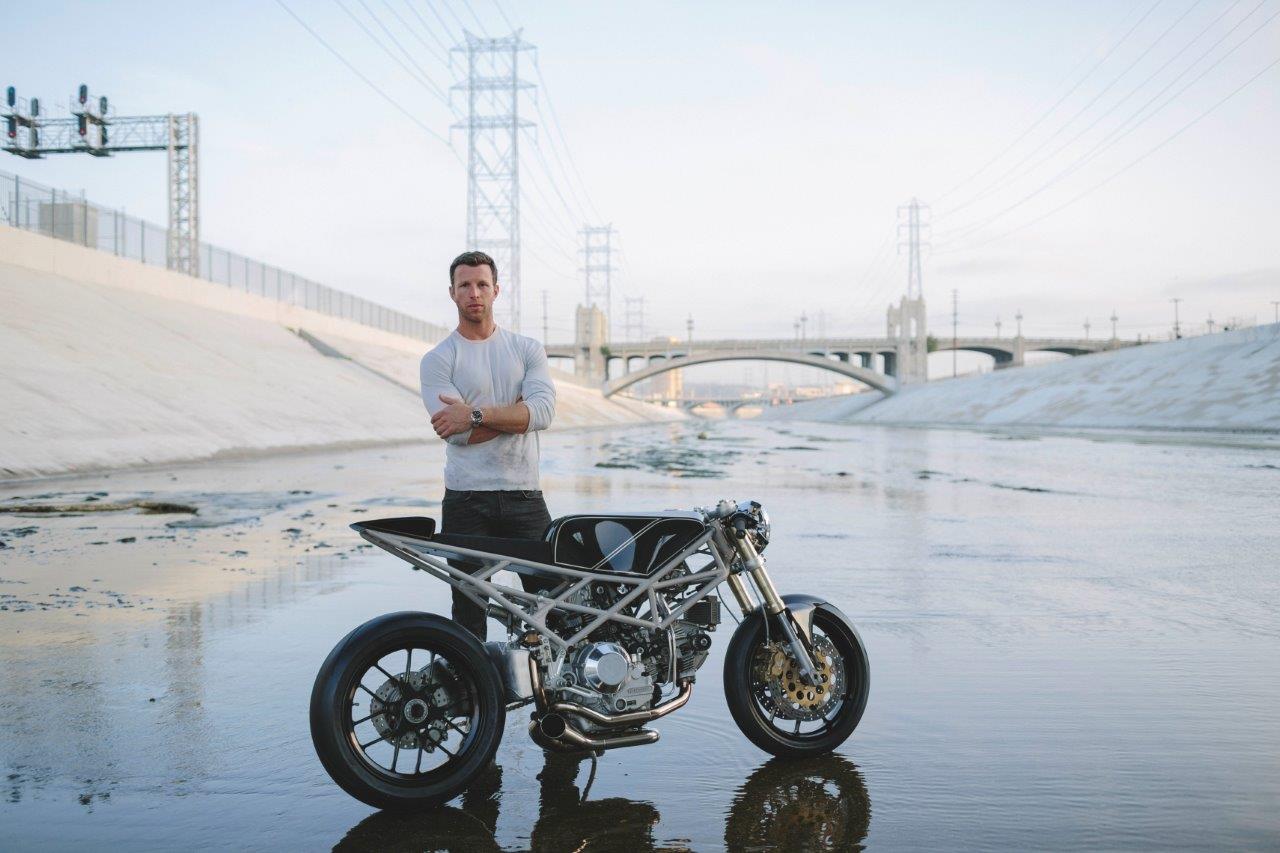 Hazan Motorworks Website | Instagram
Photos by Shaik Ridzwan from The Mighty Motor
Max Hazan Photo Gallery