There's a huge difference between having the ability to bolt a few aftermarket parts onto a motorcycle and being a custom motorcycle builder. Building a truly custom motorcycle requires the ability to not only design something unique but to also have the skill to build it. That often means you'll need a set of skills that will enable you to fabricate parts from raw materials or modify existing parts to suit your needs.
Mastering every skill needed to complete an entire ground-up custom motorcycle build could take a lifetime. However, there are a few essential skills that will let you complete the bulk of the work yourself. Whether you're planning to go into business building custom motorcycles or simply build your dream bike, having these skills will help keep your costs down and guarantee an impressive outcome.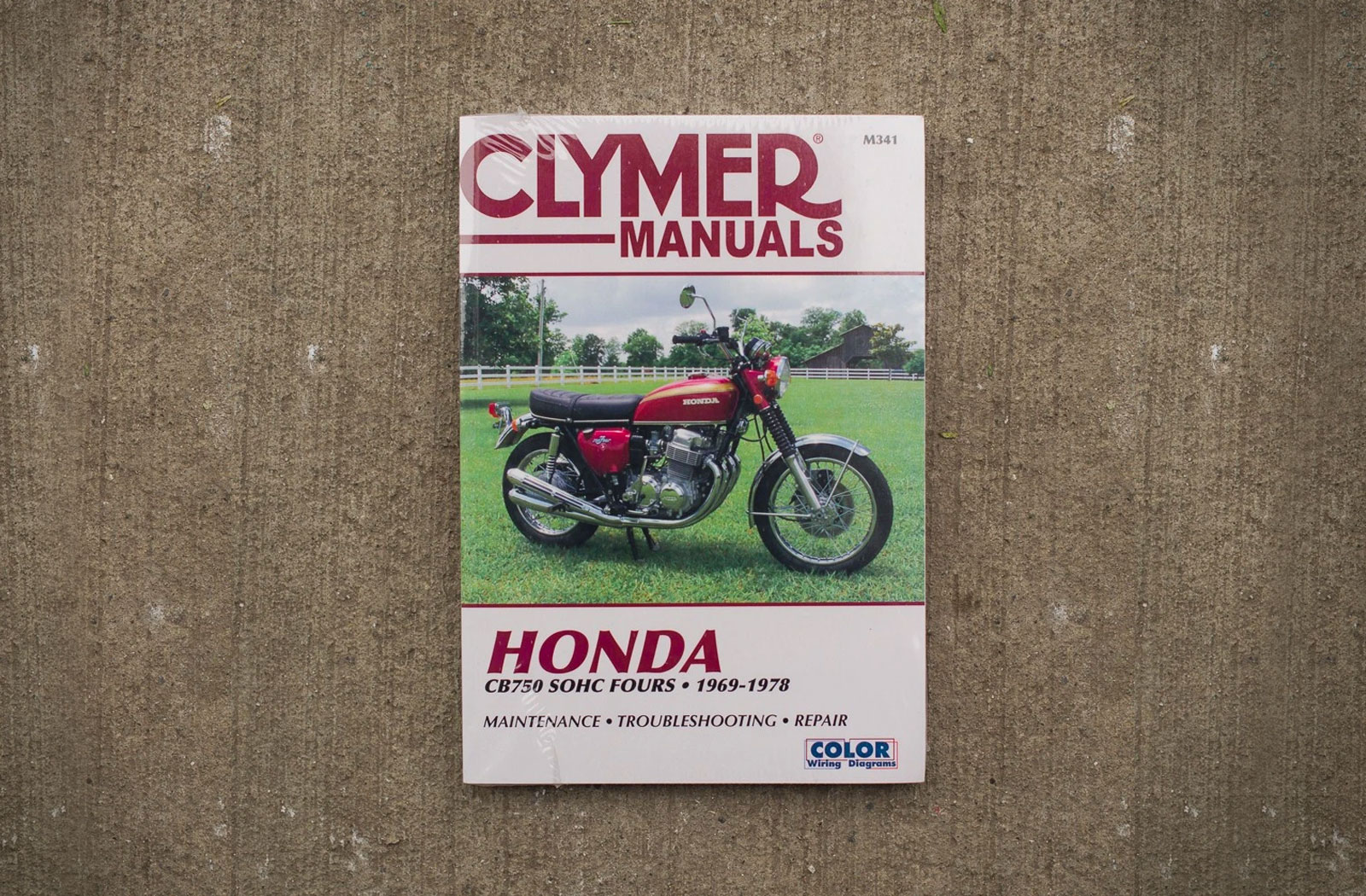 1. Reading and Sketching
What does reading have to do with building custom motorcycles? Well for starters you'll want to be able to navigate a workshop manual like the Clymer manuals produced by Haynes. A good workshop manual can save you hours of head-scratching – especially when you're working on a motorcycle you have had no prior experience with. Reading also comes in handy when you're trawling the internet for advice on forums or trying to get your head around a wiring diagram.
Sketching is another great skill to have, but we're not talking about Da Vinci levels of drawing. Being able to sketch out a realistic rendering of your concept for a customer will definitely help you get a project over the line. But when it comes to planning things like out, scribbling over a photo can really help you to determine if something is going to work before you've even picked up a tool.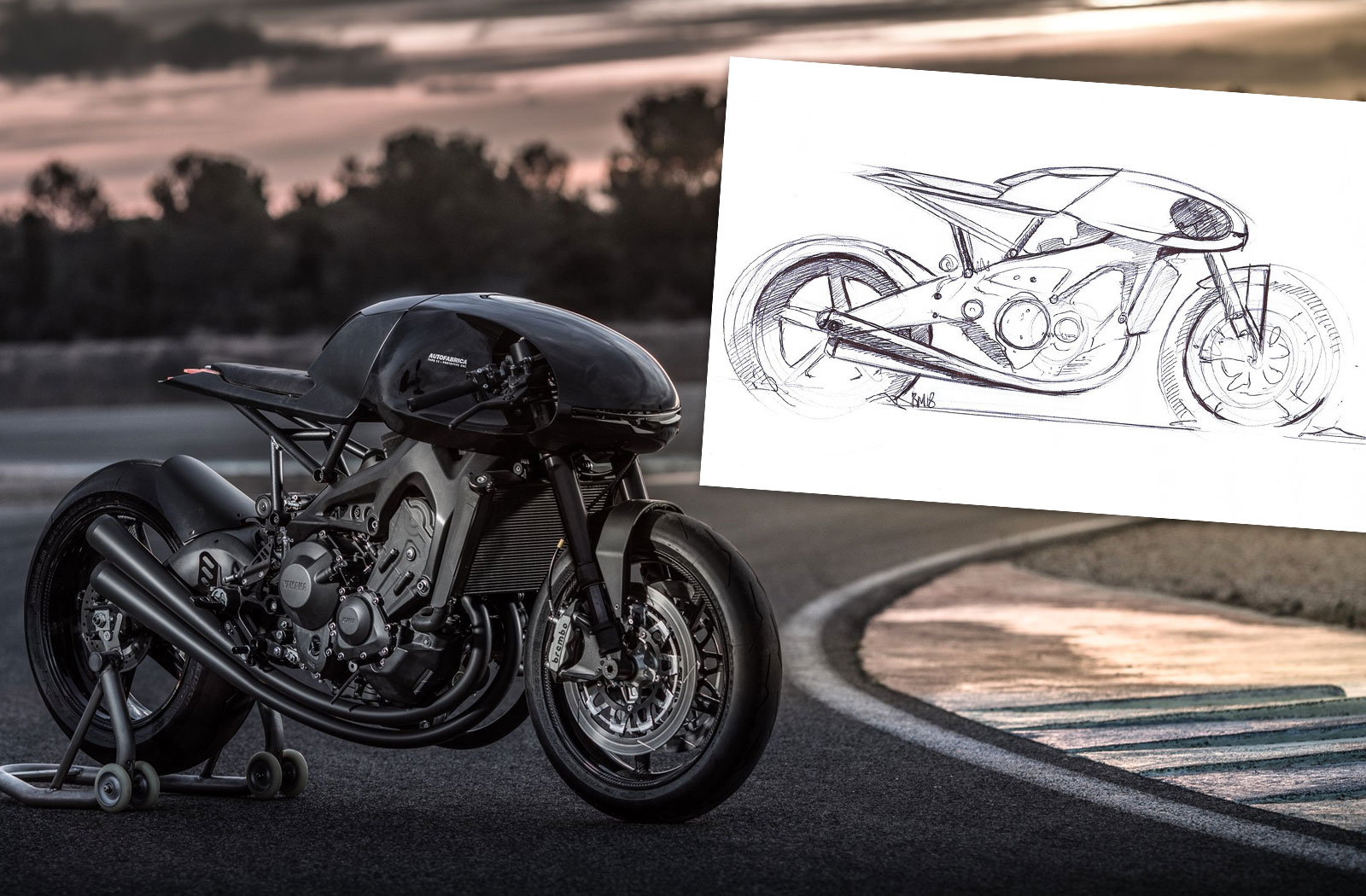 2. Mechanical Knowledge
It seems obvious but without any mechanical skills, you're not going to be able to build a custom motorcycle. After all, no one wants a great looking motorcycle that doesn't run!
At the very least you'll want to know how to perform the basics. These include standard servicing tasks like oil and fluid changes and brake and chain adjustment. Ideally, you'll want to have much more advanced skills than those.
Most custom motorcycle projects begin with second hand motorcycles which, in many cases, are cheap neglected examples. With motorcycles like these knowing your way around an engine is essential as you may need to open an engine up to get it running right. You may also want to be able to improve the performance of the bike. This means knowing how to swap internal components like pistons and cams, how to retune a fuel system and which exhaust to use to achieve the best result.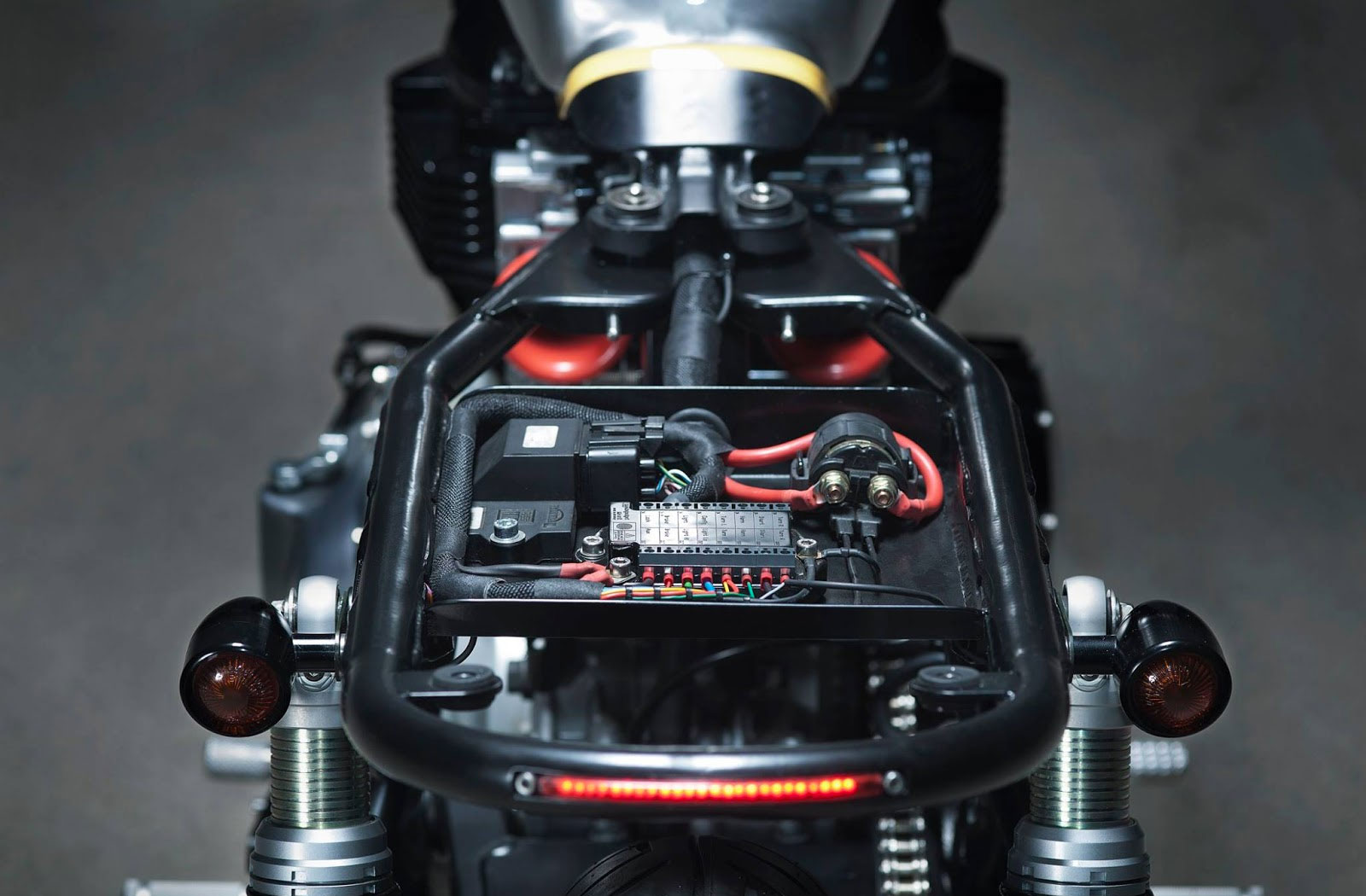 3. Automotive Electrics
Often the most feared aspect of motorcycle modification is having to work with electrics. Understanding a wiring loom is somewhat of a dark art, but it's nothing to be afraid of. Like all aspects of a motorcycle when things are broken down into individual components they make much more sense. So while a wiring diagram may look like a mess of multicoloured spaghetti to most, a trained eye will see a series of straightforward paths, intersections and loops.
Overcoming your fear of electrics can be done easily with some basic training. There are loads of places online that offer training in automotive electrics or even for free in videos like the Tech Talk series produced by Revival Cycles. These days companies like Motogadget also produce parts that will make rewiring a motorcycle much easier, but you'll still need to know what it is your
Along with simply understanding how your electrical system works you'll need some basic electrical skills. These include soldering, attaching different types of connectors and how to use a multimeter for testing connections and identifying faults.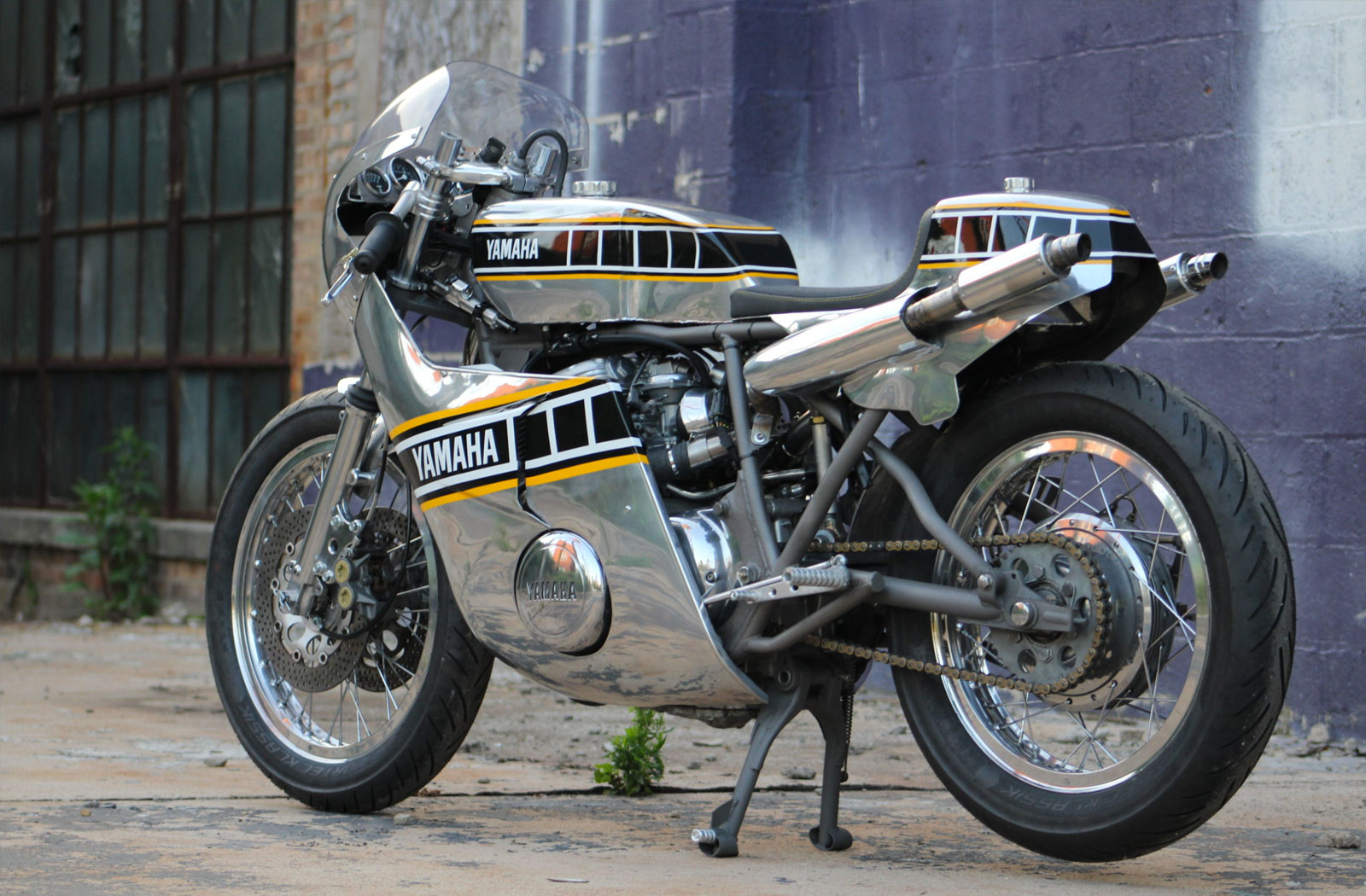 4. Shaping Metal and Fabrication
Shaping metal and fabrication are must-have skills for anyone wanting to create something truly bespoke. From being able to make a simple bracket to hammering sheet metal to form custom bodywork. Almost all of the bikes you see featured on this site have undergone some form of advanced fabrication.
Learning different fabrication skills will help you to build a better understanding of working with different metals. Different metals require different tools and some are better suited to particular tasks than others. Your training will also help you to understand what tools are best for each job and how to design and create precision components.
One of the most respected skills you can pick up is the ability to create custom bodywork from sheet metal – otherwise known as coachbuilding. This skill was at risk of disappearing as it was being replaced by technology. Thankfully it has experienced a comeback and is particularly popular in the custom motorcycle scene.
Chances are you'll find a local technical college offering a course in automotive bodywork and coachbuilding and there are even a few builders like Christian Sosa of Sosa Metalworks who run classes.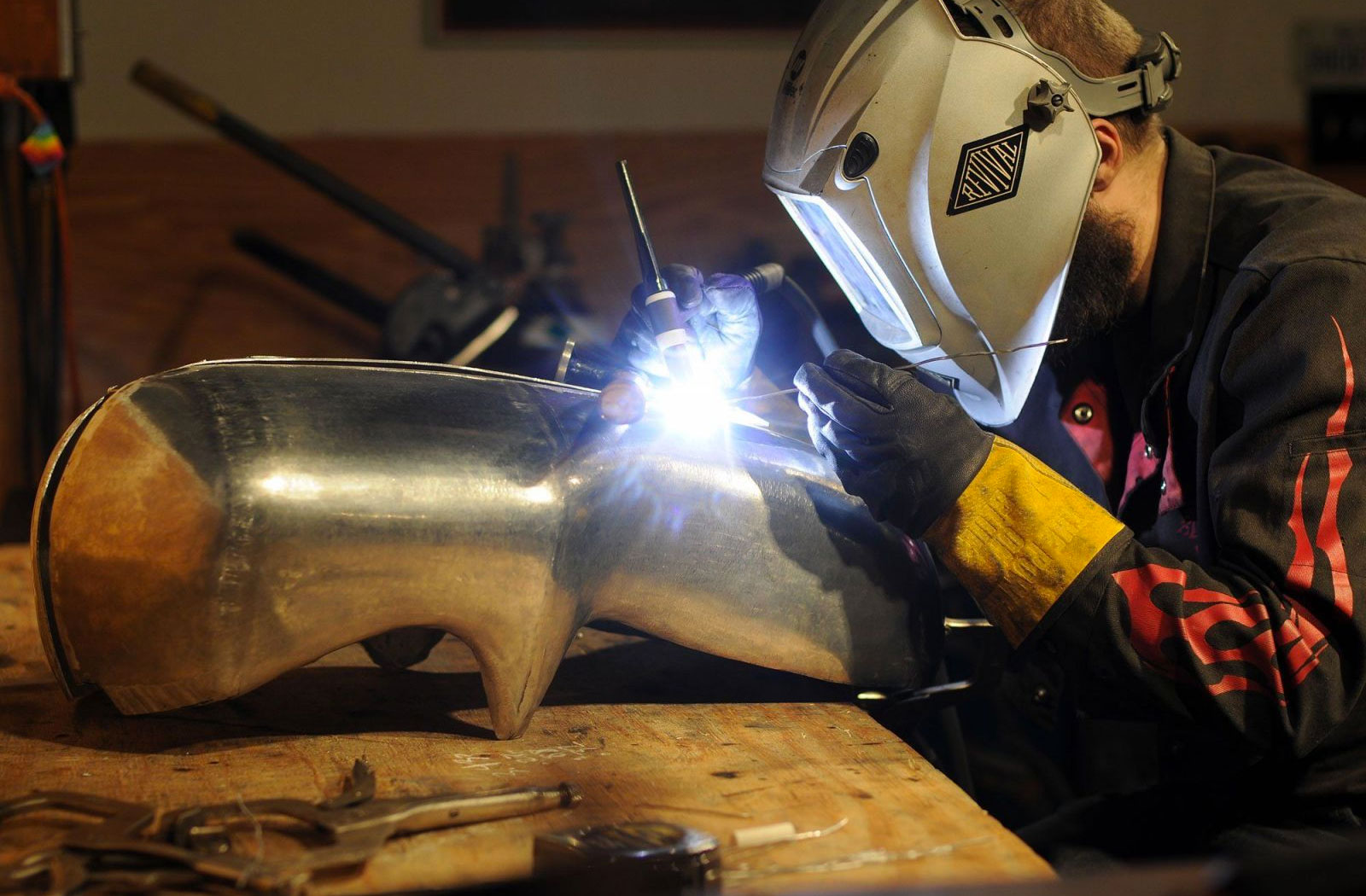 5. Welding
Knowing how to weld is another skill worth its weight in gold. If you are able to proficiently weld steel you're already a step ahead. But if you can weld stainless steel and aluminium you'll be able to create something truly special.
Part of learning to weld is building an understanding of different alloys. So the training also contributes to your ability to fabricate parts. If you can weld stainless you can in theory build a custom exhaust from lengths of straight tube. If you can weld aluminium you can combine that skill with shaping metal to build fuel tanks and fairings. These are skills you won't pick up overnight, but once you have them the custom motorcycle world is your oyster.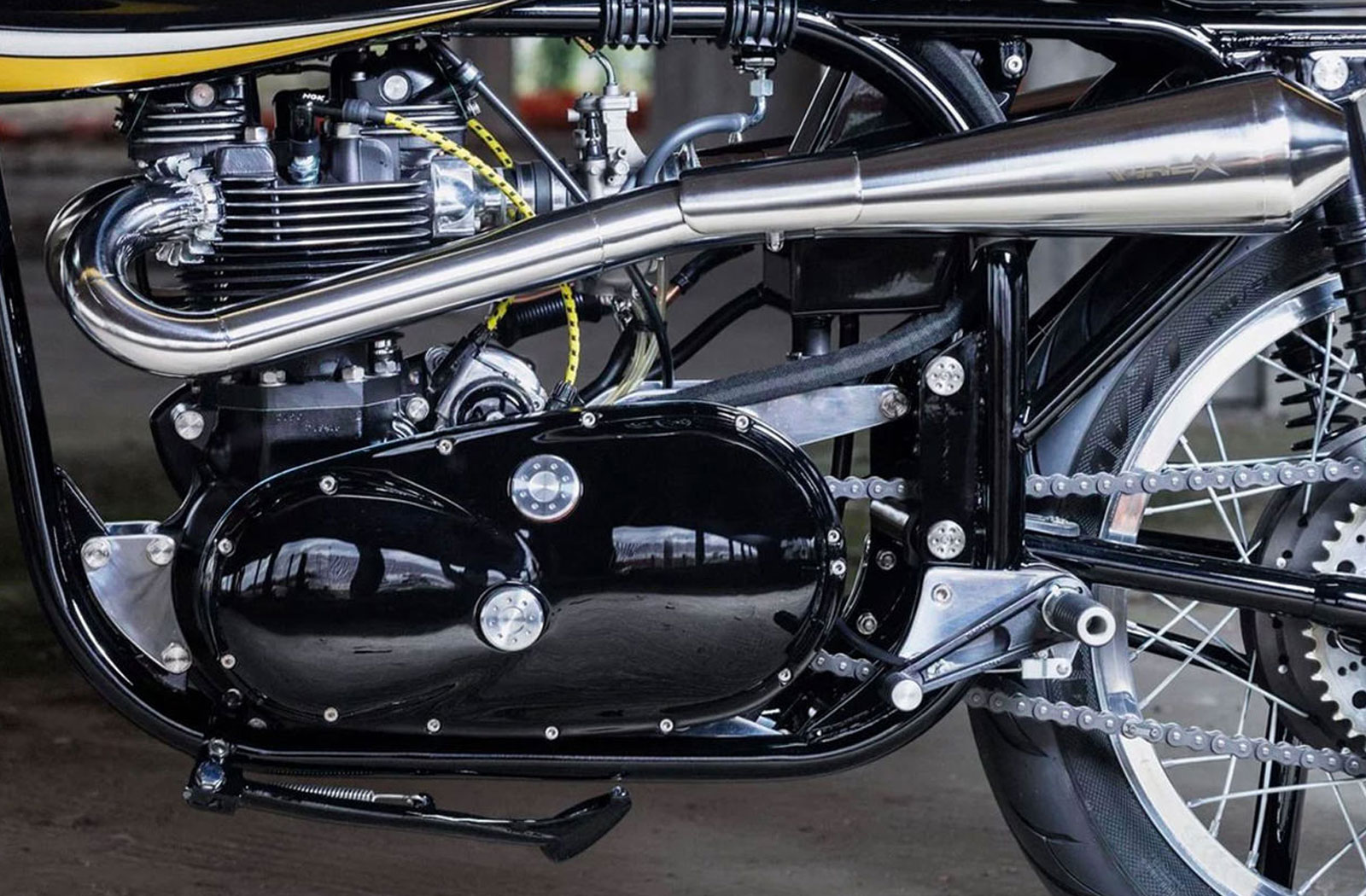 Other Bike Building Skills to Consider
There are of course other skills that you'll need to learn if you want to complete an entire build yourself. In most cases, these are the tasks that get outsourced to professionals since they require special training and expensive tools. Some of these include…
3D Modelling and Printing
Welcome to the future of custom motorcycle building! Using a computer and some readily available software you can design parts or an entire motorcycle in 3D. Then using a 3D printer you can rapidly prototype your ideas and quickly turn them into working parts. We're even seeing builders scan entire motorcycles. They then model bespoke bodywork directly on to the bike at a 1:1 scale. These are then fabricated using machined moulds or 3D printed.
Working with Composites
Fibreglass and carbon fibre are an integral part of custom motorcycle building. Along with the benefits in performance seen from their light weight, they are also relatively easy to work with. Once you know the basics of working with fibres and resins you'll find making bespoke bodywork a breeze.
Paint
It is unrealistic to assume that everyone can set up a paint booth and lay paint to a showroom standard. But you can save yourself some time and money by learning the basics. This will let you paint some parts of your motorcycle yourself, such as the engine, wheels, etc and leave the really important parts like the bodywork to the pros.
Upholstery
Upholstery is probably the most common task we see outsourced. And rightly so. It's a skill that takes practice and requires technique to get it right. But if you do go to the trouble of perfecting this skill you may end up with a lot more customers at your door than expected.
Marketing
If you don't know how to promote yourself you'll never make it as a custom motorcycle builder. We've seen many talented builders come and go. It's a tough industry to make it in, but if you look at the builders who are doing the best you'll notice they are very good at promoting their work. Get yourself a slick website, learn how to leverage social media, take quality photos of your work and make use of websites like this one to get your work out there.
Skill & Training Resources
There are a lot of great resources available for learning how to build custom motorcycles. A bit of searching on Google is sure to deliver some good resources. If you want to save a bit of time, here are a few of our favourite places to brush up on your skills…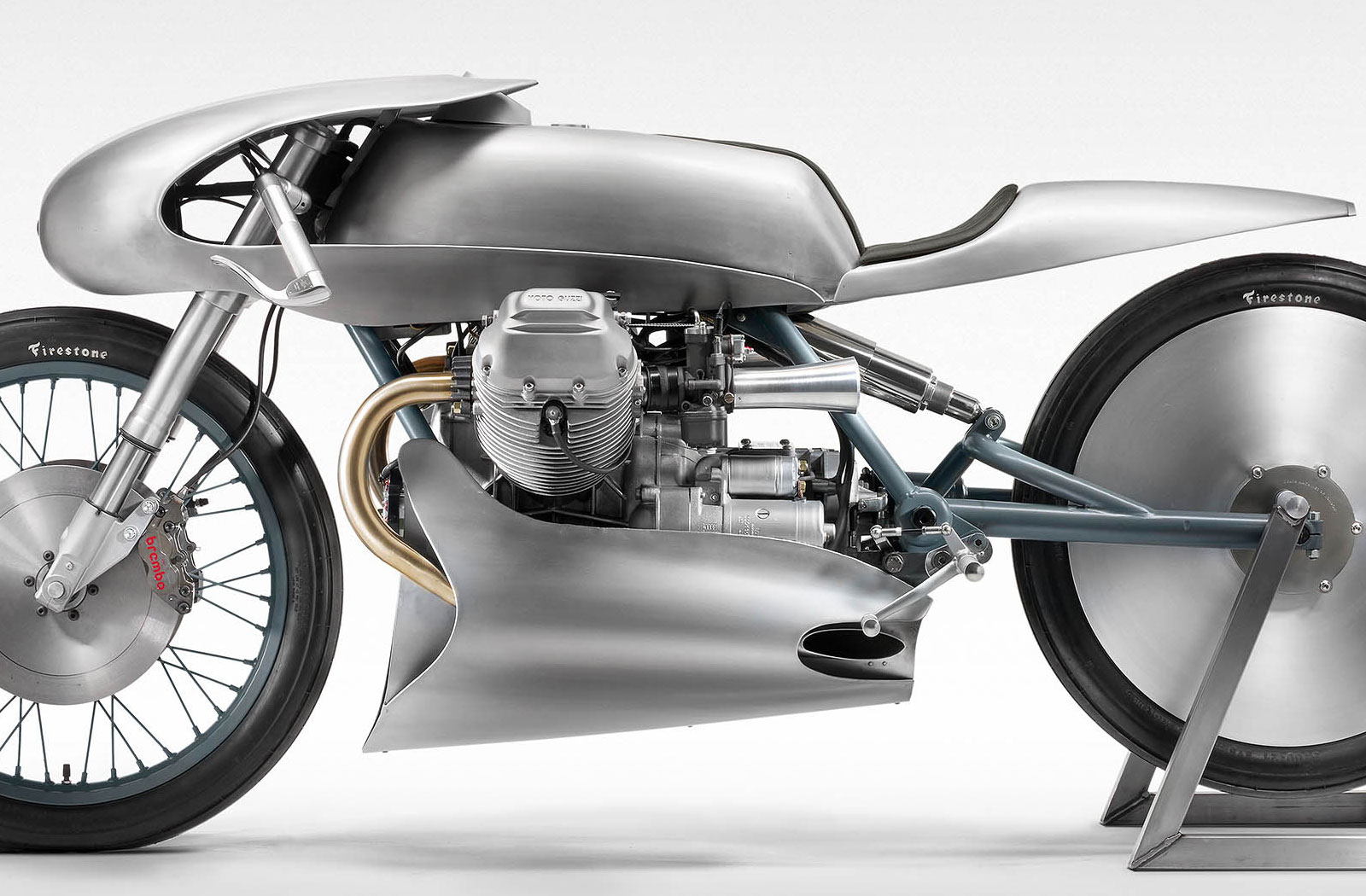 Courtesy: Death Machines of London Moto Guzzi