A couple of years ago I had the pleasure of meeting the Muharremi brothers, the duo behind the United Kingdom's 'Auto Fabrica'. At the time of visiting their workshop, Yamaha was just about to released the XSR900 and to my surprise, Bujar and Gaz had one sitting in their garage. They divulged details of a Yamaha Yardbuilt project based on the new platform which we promised to keep under wraps until the finished bike was released. Today we can finally reveal the fruits of their efforts, the Auto Fabrica 'Type II' XSR900.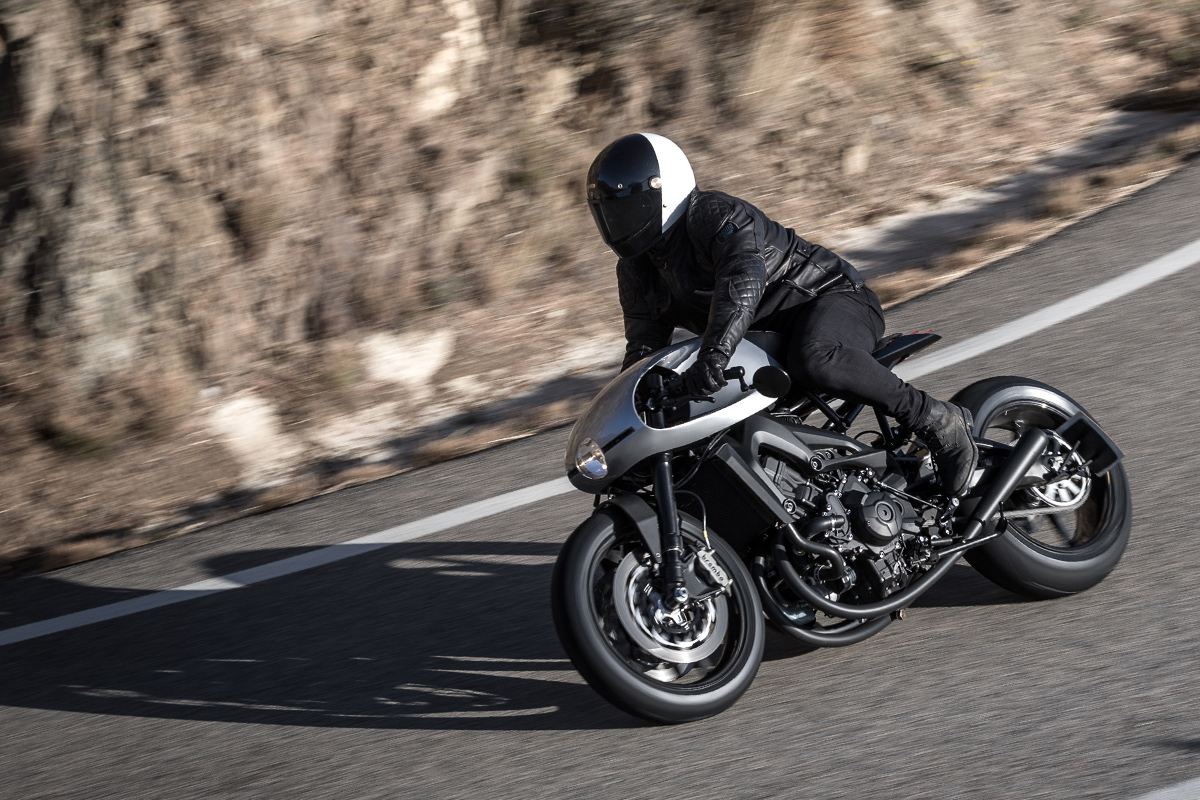 Why the delay in getting the bike built? Well as it turns out this wasn't a matter of simply designing and building a single motorcycle. Instead, Auto Fabrica developed a 3 bike series that saw them create a track ready weapon, a rebuilt classic and a unique custom that blended elements of the previous two. All 3 bikes are unique in their own right and were designed in conjunction with their friend and collaborator Toby Mellor.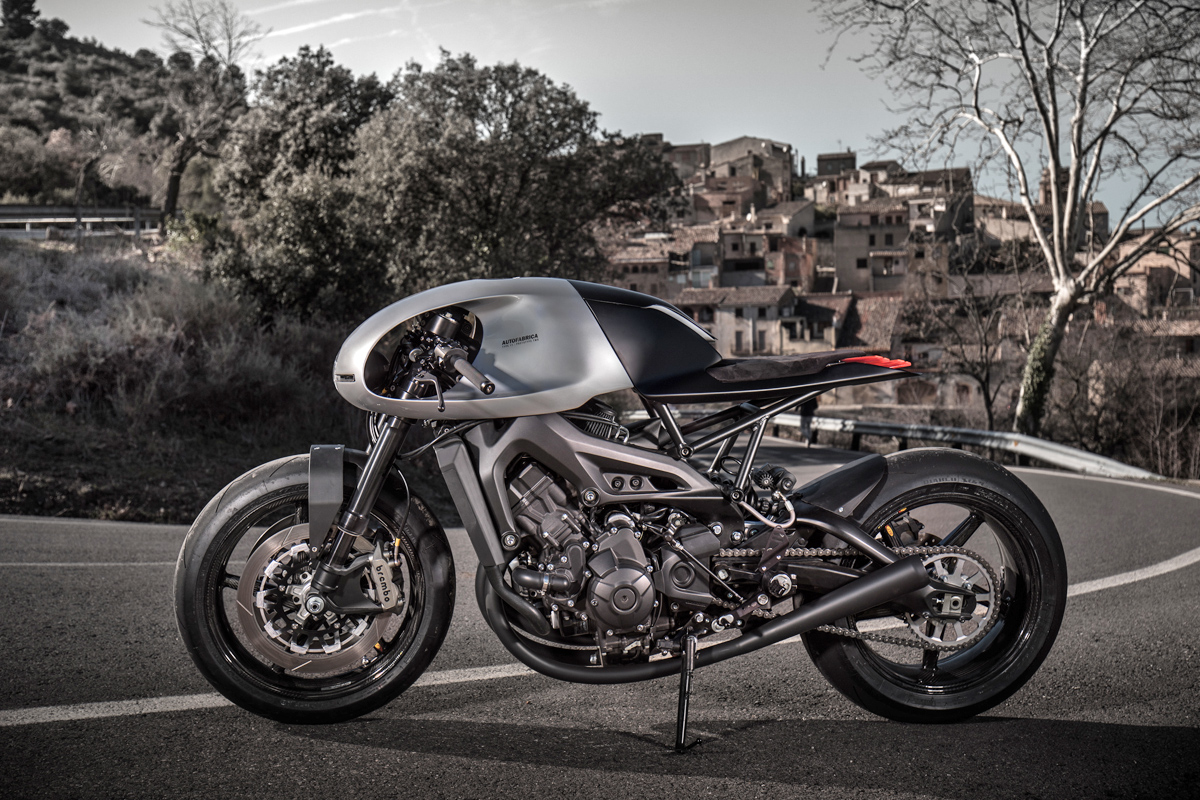 The first of the three motorcycles to be built was the 'Prototype Three' which became the driving force behind their entire Auto Fabrica Yardbuilt project. Built on a 1977 Yamaha XS750 platform, a motorcycle that influenced the creation of the XSR900, the goal was to create a road going machine with modernized performance and signature Auto Fabrica styling. Along with a full engine overhaul Prototype, Three boasts Brembo brakes, Motogadget electrics and instruments, and a one of a kind custom 3-into-3 exhaust.
Using their uncluttered design approach Auto Fabrica stripped the XS750 of its factory bodywork to allow the fitment of their redesigned system. Using traditional metalworking techniques they created a fuel tank and tail that blend with the forms of the Yamaha's engine and frame. They then utilized 3D printing technology to create the front fairing and velocity stacks for Prototype Three's carburetors.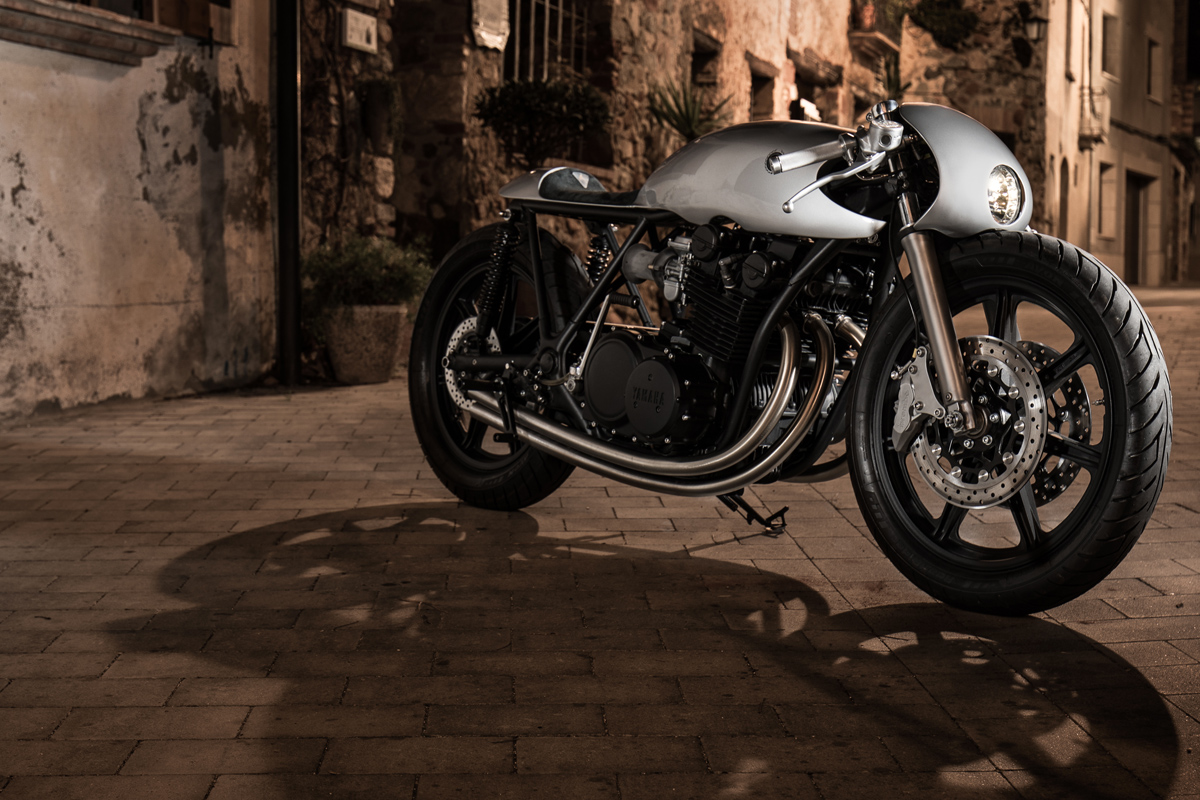 Prototype One is the second build in the series that Auto Fabrica developed as a form study on the XSR900 we saw in their workshop back in 2015. Designed as a modernized interpretation of race cars of the fifties and sixties the bike evolved into a track weapon. Without the constraints of registration laws limiting their creativity, they developed a race ready machine devoid of non-essential running gear and loaded with performance upgrades.
Handling improvements on Prototype One were achieved by fitting a custom Öhlins suspension system, Brembo calipers, PFM brake discs and lightweight BST carbon fiber wheels. The XSR900 3 cylinder engine enjoys power gains due to the combination of a free-flowing airbox, custom 3-into-3 exhaust, remapped fuelling and reduced overall weight. The minimalistic, streamlined bodywork is hand-formed from aluminum that is mated to 3D printed carbon-nylon and hand-laid carbon-fiber components. The bikes speedometer has been recessed into the body for a streamlined silhouette and the tank features a purposeful quick fill race cap.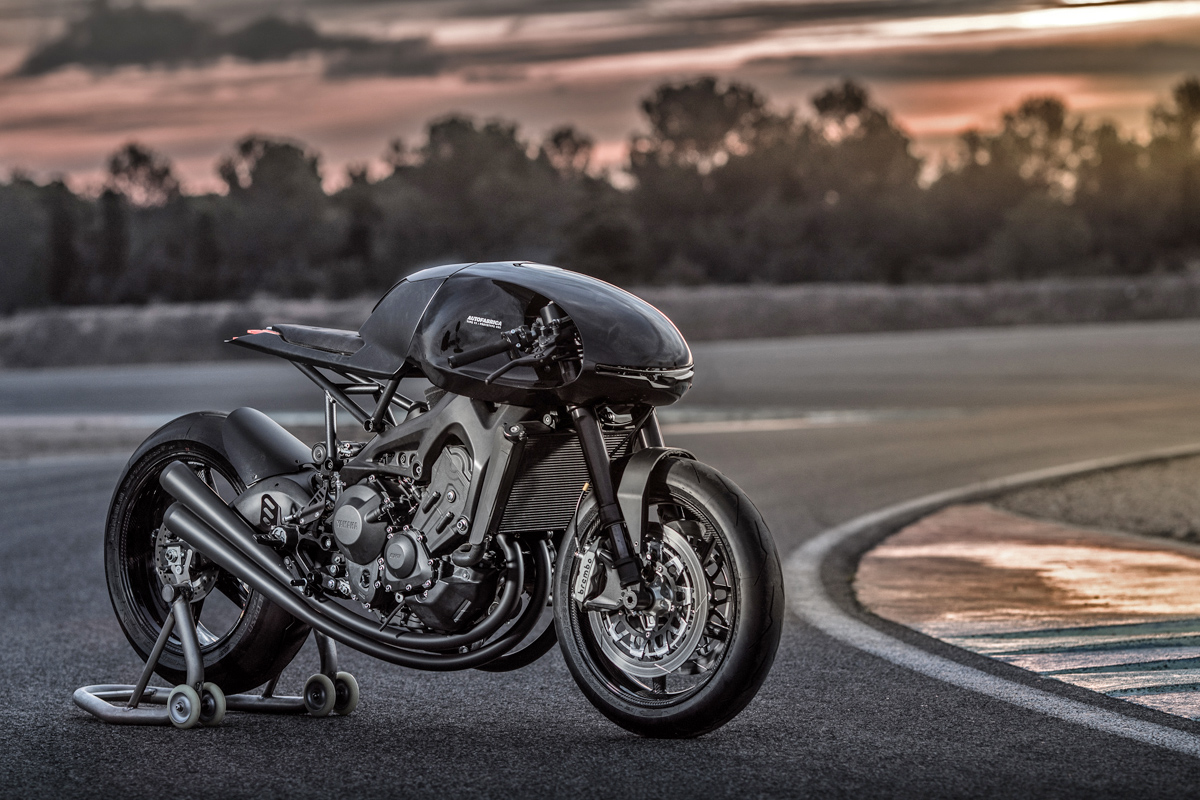 "Prototype 2 is a combination of type one and three to make a road-going version of our concept. This enabled us to take the prototype three design language and prototype ones form and put them together," says Auto Fabrica's Bujar Muharremi.
The bodywork on Prototype Two is an evolution of the Prototype One race bike. It utilizes a single piece design that blends the front fairing, fuel tank, and tail into one. Recessed into the front fairing is a classic round headlight and LED indicators while the simplified rear end tasks futuristic looking backlit perspex with lighting duties. Inline with Auto Fabrica's minimalistic design approach Prototype Two's filler cap is hidden beneath a hinged section at the rear of the fuel tank and the factory dial has again been recessed into the bodywork.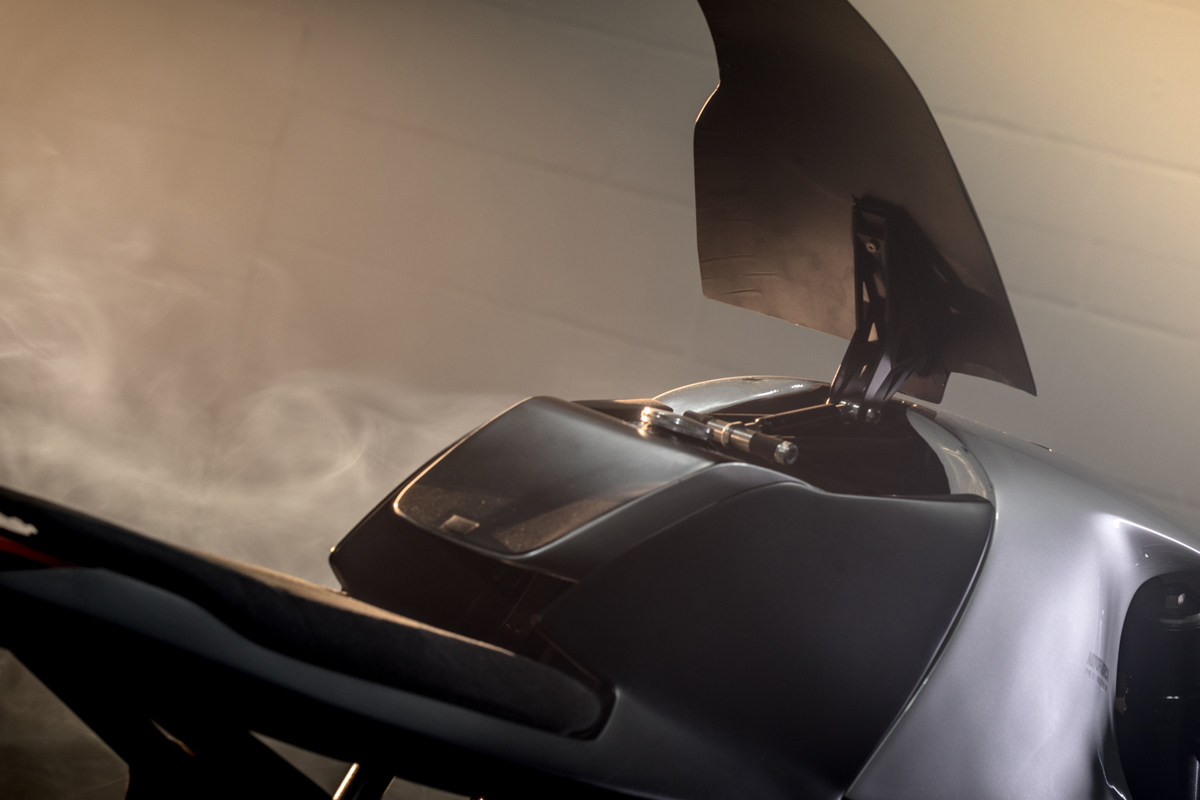 Those looking to purchase an Auto Fabrica Type 11 will also enjoy performance upgrades developed for the race-spec Prototype One. Carbon wheels, Brembo brakes and a road-legal version of its 3-into-1 exhaust system work together to deliver exhilarating performance.
Finally, the Yamaha's silver and black paintwork tie all 3 machines together in the Type 11 series. Prices and exact production numbers are yet to be announced but should be available on the Auto Fabrica website soon.