I love motorcycle trips. My friends and I all lead busy lives, so when someone suggests a weekend getaway and the stars align, we all jump at the chance. The destination for this escape was Jurien Bay, a small fishing town 220km north of Perth.
However, it wasn't the beaches or the marine life that attracted us to Jurien Bay. It was a motorcycle collection. More accurately, it was a collection of some of the rarest and most sought-after machines in the world. We were going to Jurien Bay to see Vincent motorcycles.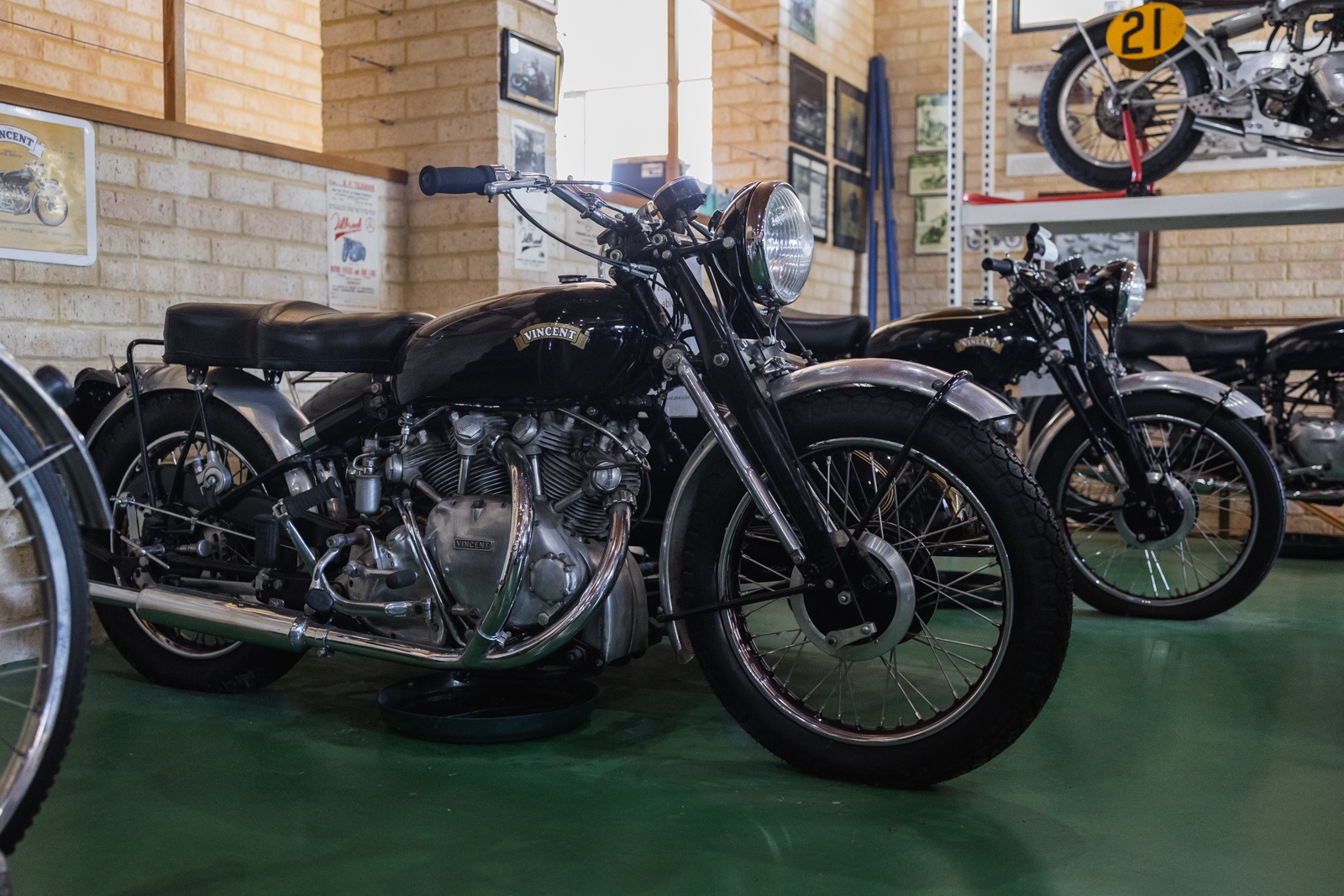 Vincent Who?
In 1928, Phil Vincent took the ashes of what was HRD Motorcycles (HRD were the initials of the business owner, Howard Raymond Davies) and started Vincent HRD. Building on the engineering successes of HRD (not the financial ones) Vincent continued in HRD's stead, building everything themselves except the engine.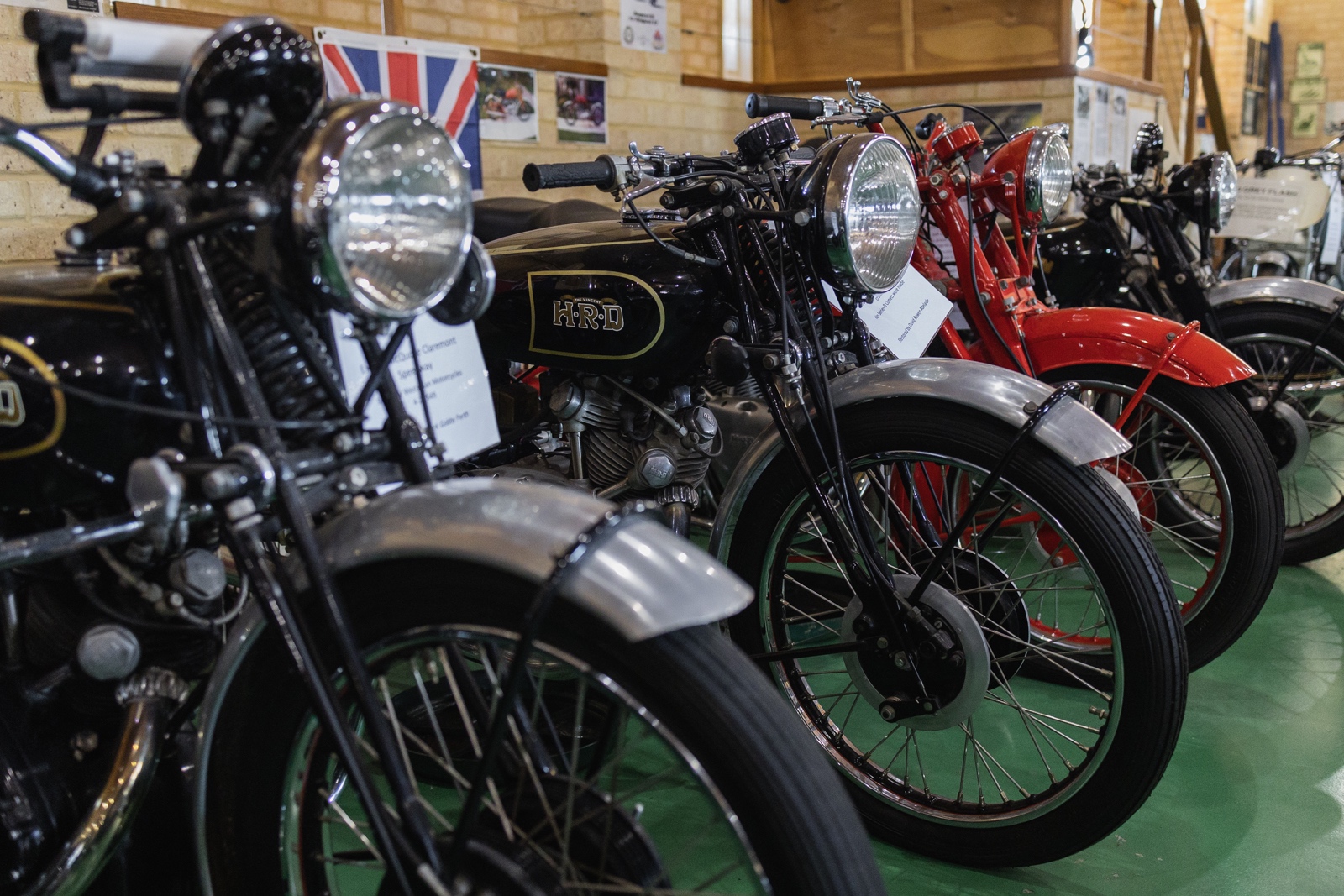 That changed in 1934 with the development of the Vincent HRD 500cc single-cylinder, their first foray into the dark arts of engine production. These singles are easily recognised by their unique shape and the now-iconic Vincent engine castings. Think of them as half a Vincent V-Twin, which is quite literally what they are.
One day in 1936, Vincent engineer Phil Irving noticed two Vincent 500cc engine drawings laid out on top of each other in a V-formation. Irving, a fellow Australian, is the same bloke who propelled Jack Brabham's RB620 Formula One car to victory in the 1966 Drivers and Constructors Championship.
Suffice to say, even before Formula One success, Irving knew a thing or two about engines. He was inspired and drew up the new design inside an elongated Vincent frame. Phil Vincent was so impressed that only a few weeks later, the very first Vincent V-Twin was brought to life. These days it takes a motorcycle company not weeks or months, but years, to design a new engine.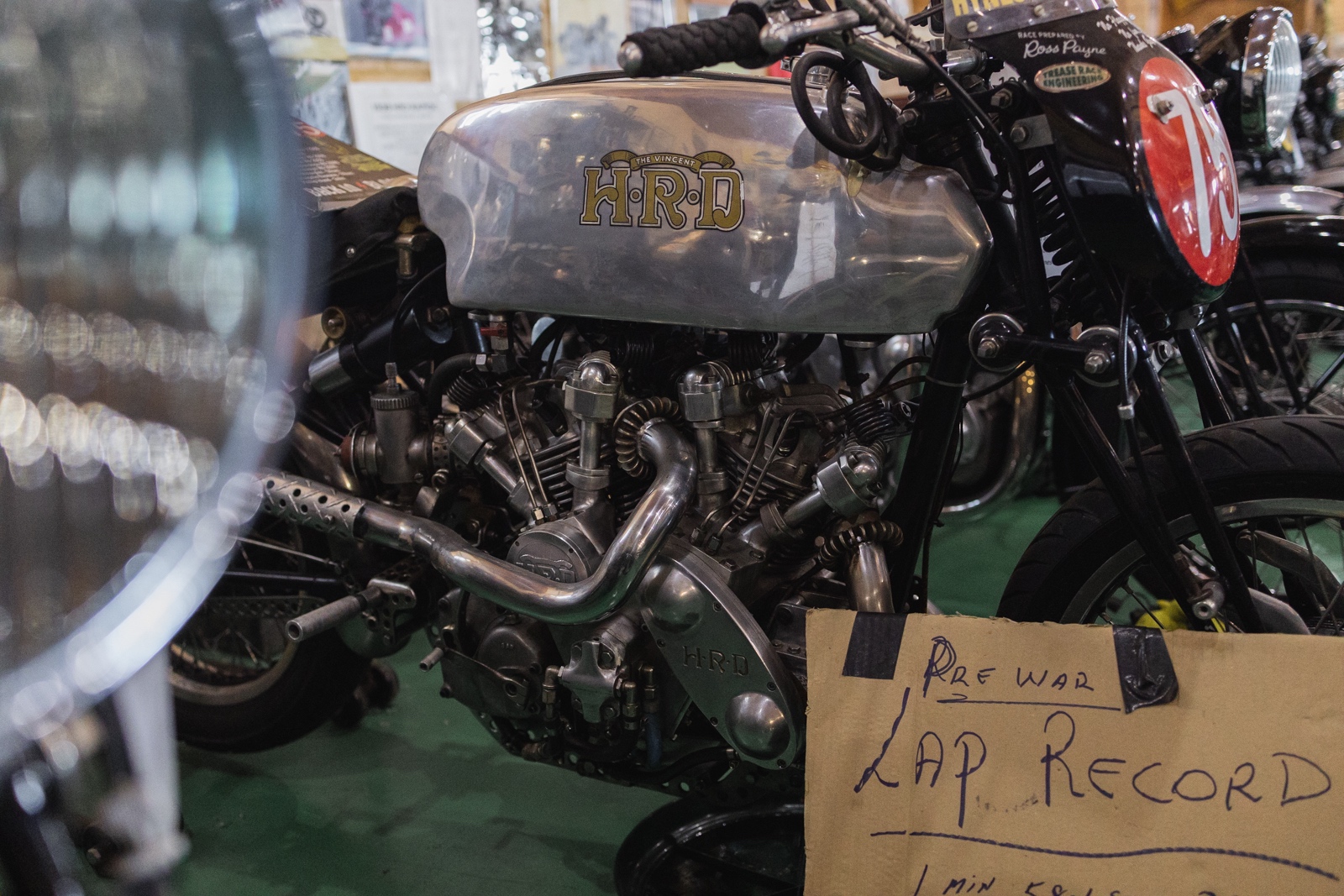 The creation of this new engine format would change the company forever. That first V-twin found in the Series-A Rapide would be improved over the years—the most notable change (in my basic opinion) would be the unit construction and internal oil lines found from Series B onwards. This is the engine shape most people associate with the legendary brand.
Hitting the Road
Packing for an overnight hotel stay is easy—all I needed was a change of clothes, toiletries and camera gear. With the bag on the bike, I cinched down the last strap, clicked my SW-Motech tank bag into place, and opened the garage door. Outside was a beautifully sunny Autumn day. The trip was off to a good start.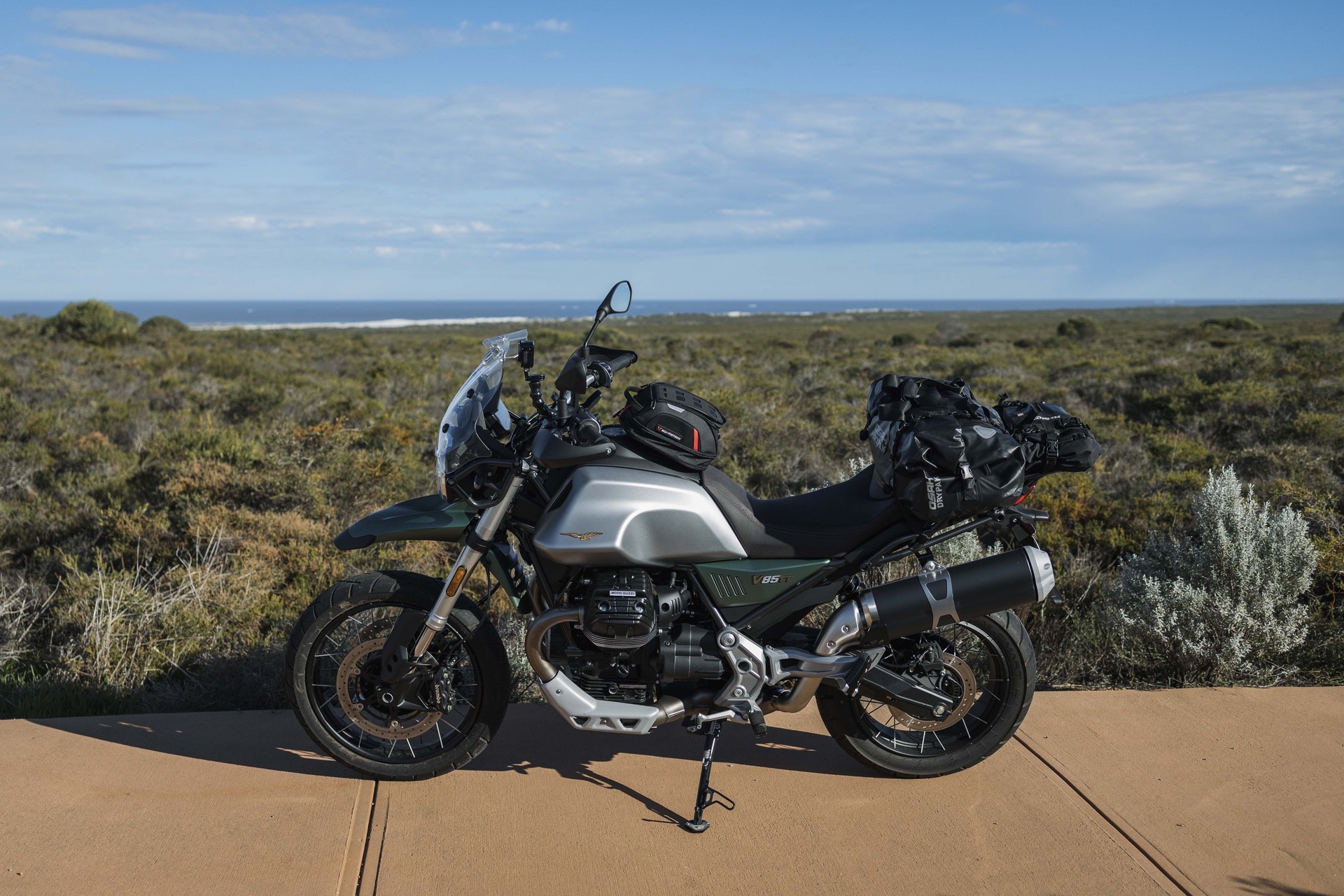 I hit the road on my Moto Guzzi V85TT with a full tank and nobody to wait for. I travelled away from Perth, heading north on Tonkin Highway before heading east at Bullsbrook. When planning the route in Rever the night before, I noticed that adding a scenic detour through the Chittering Valley would only set me back 20 minutes. Chittering Valley Road is one of my favourites, so the small investment in time paid dividends.
Large sections of the road were badly deteriorated, and had I been on my classically-styled Moto Guzzi V7, I would have ended up like a James Bond martini—shaken, not stirred. Luckily, I was riding my new V85TT (which is in no way a cafe racer), and the suspension on the big Guzzi soaked up the pockmarked surface effortlessly.
Even better was the lack of traffic. I was alone in the valley for almost an hour with not a single car in front or behind me.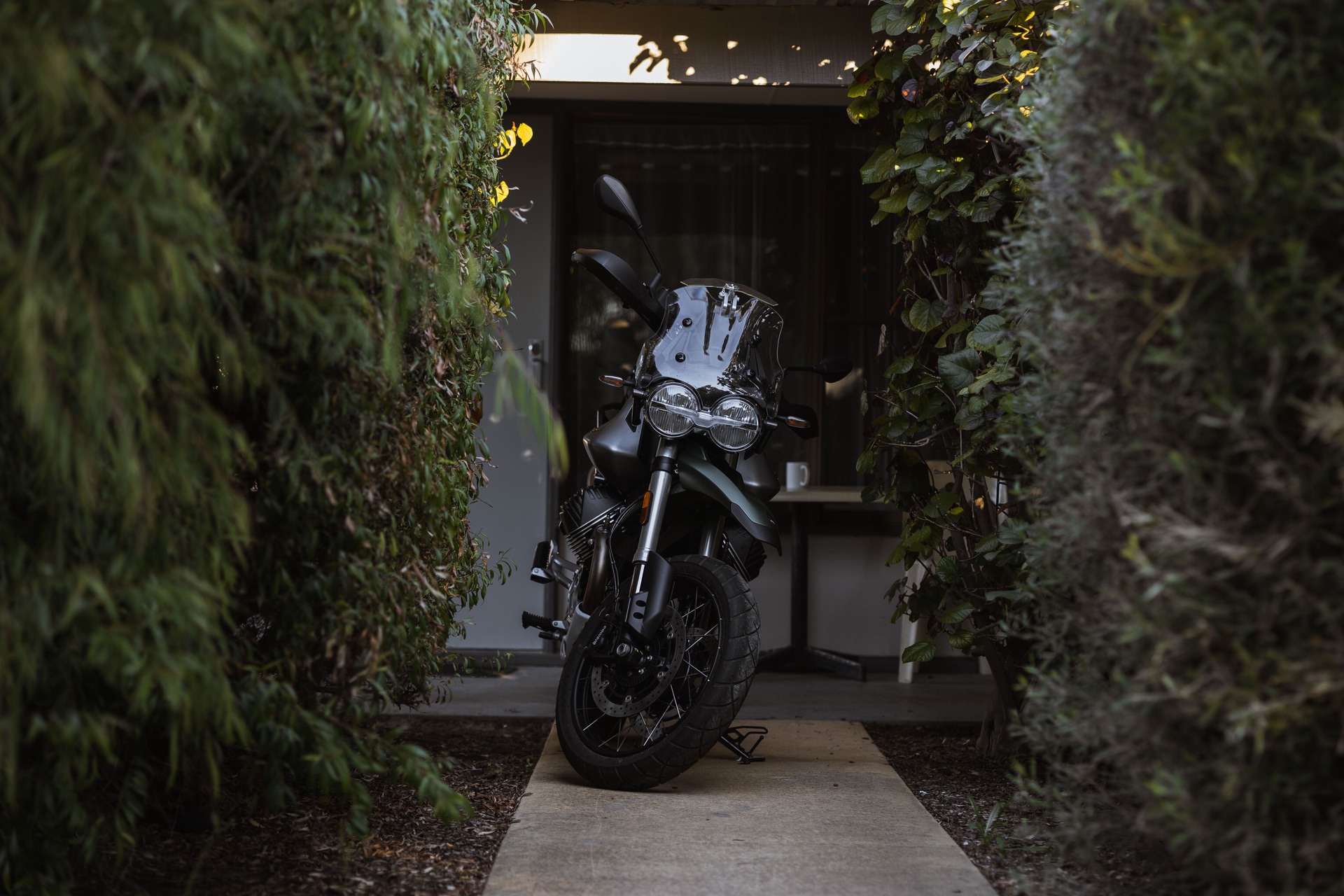 The sun was shining and the scenery was bliss, but if I was to make it to Jurien in time, I had to get on with it. After a brief brunch stop at Bindoon Bakehouse, I continued towards the coast before making my way north. All in all, it was a rather uneventful journey up the coast, and I made good time getting to Jurien. The fuel range on the V85TT is quite astounding—with a 23L fuel tank, I regularly hit 500km between bowsers.
Rolling into town, the Rever app directing me towards the Jurien Bay Hotel, I pulled up, checked in, and dropped my bag in my room. A few minutes later, I was parked on the driveway of an unassuming house that was not dissimilar to those around it. However, to those in the know, I was at the place that Ian Boyd calls home.
The Ian Boyd Collection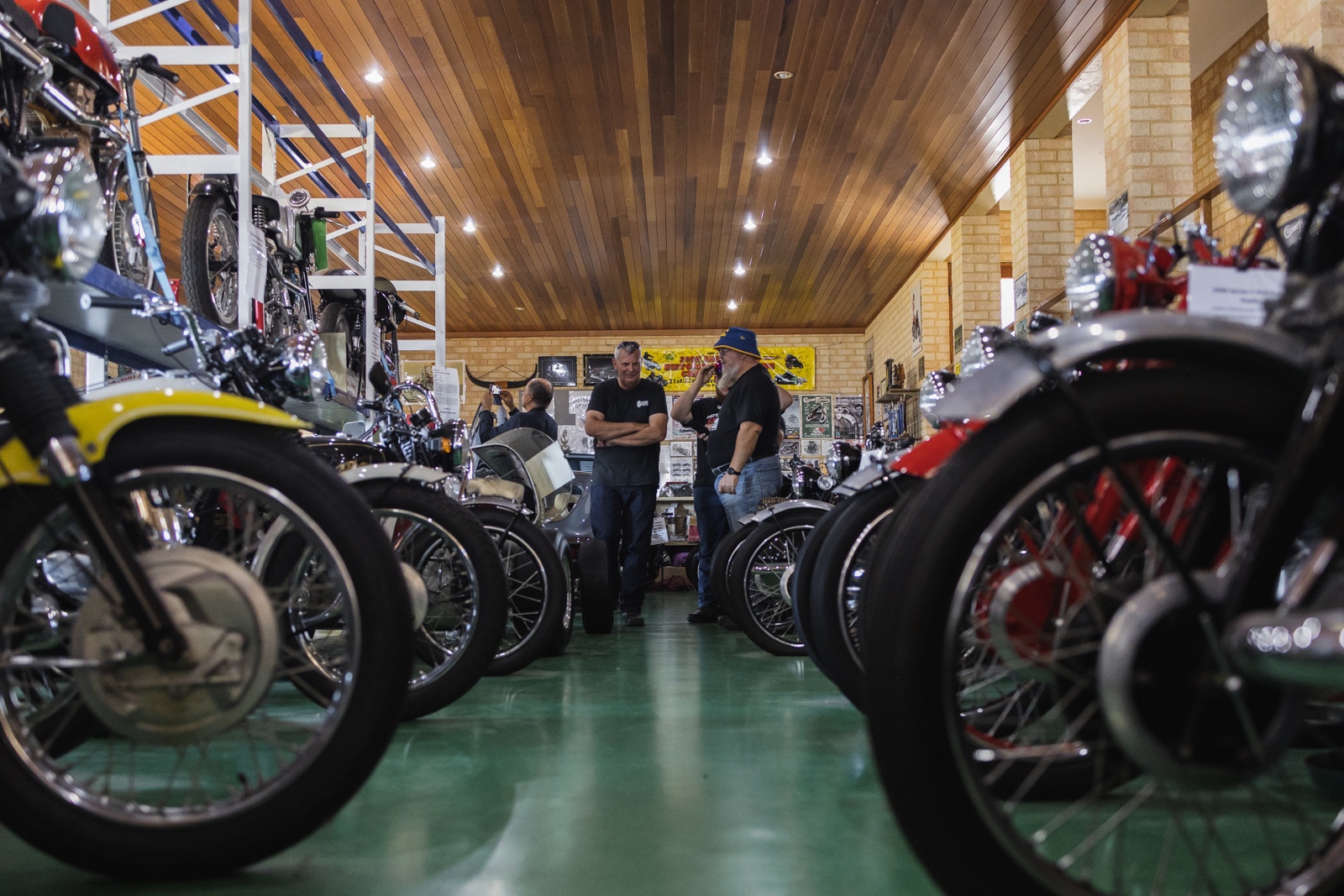 Ian is a retired crayfisherman turned collector and purveyor of all things Vincent. A collector in every sense of the word, his collection is vast but focused. Making your way through the garage (and depositing a donation in the box on the wall), you are greeted by a sight that makes all but the hardiest of vintage motorcycle fans weak at the knees. This is the largest personal collection of Vincent Motorcycles in the world. There are over 40 Vincents jam-packed into a purpose-built showroom integrated into Ian's three-bedroom home.
Ian has everything Vincent—early 500cc Meteors and Comets, early HRD Vincents complete with JAP engines, Series-A through D Rapides, Black Shadows, Black Lightnings, a fully-faired Black Prince and Black Knight, and the list goes on.
It doesn't stop at motorcycles, either. Ian's collection is so inclusive that he has some weird and wacky experimental items that Vincent produced before shutting its doors in December 1955. There's a lightweight Vincent Picador aircraft engine, various small engines that were designed to be fitted to bicycles, and even a two-stroke marine engine. It is this kind of thing that really makes Ian's collection an authentic Vincent experience.
During our time in the showroom, I asked Ian why he chose Vincent. Simply put, he was looking for something he could do in his retirement and got into the marque by buying an old Vincent speedway bike from Tom McQuade. Ian restored the McQuade bike and still has it to this day.
During this restoration project, he met a Vincent expert by the name of David Bowen, who was living in South Australia until he passed away in 2021. Bowen started as an apprentice at the Vincent factory in 1949—alongside John Surtees, no less. Ian described how much David helped him through the restoration process and how things snowballed. Over the years, Ian would acquire and restore (with Bowen's help) various Vincents and add them to the collection.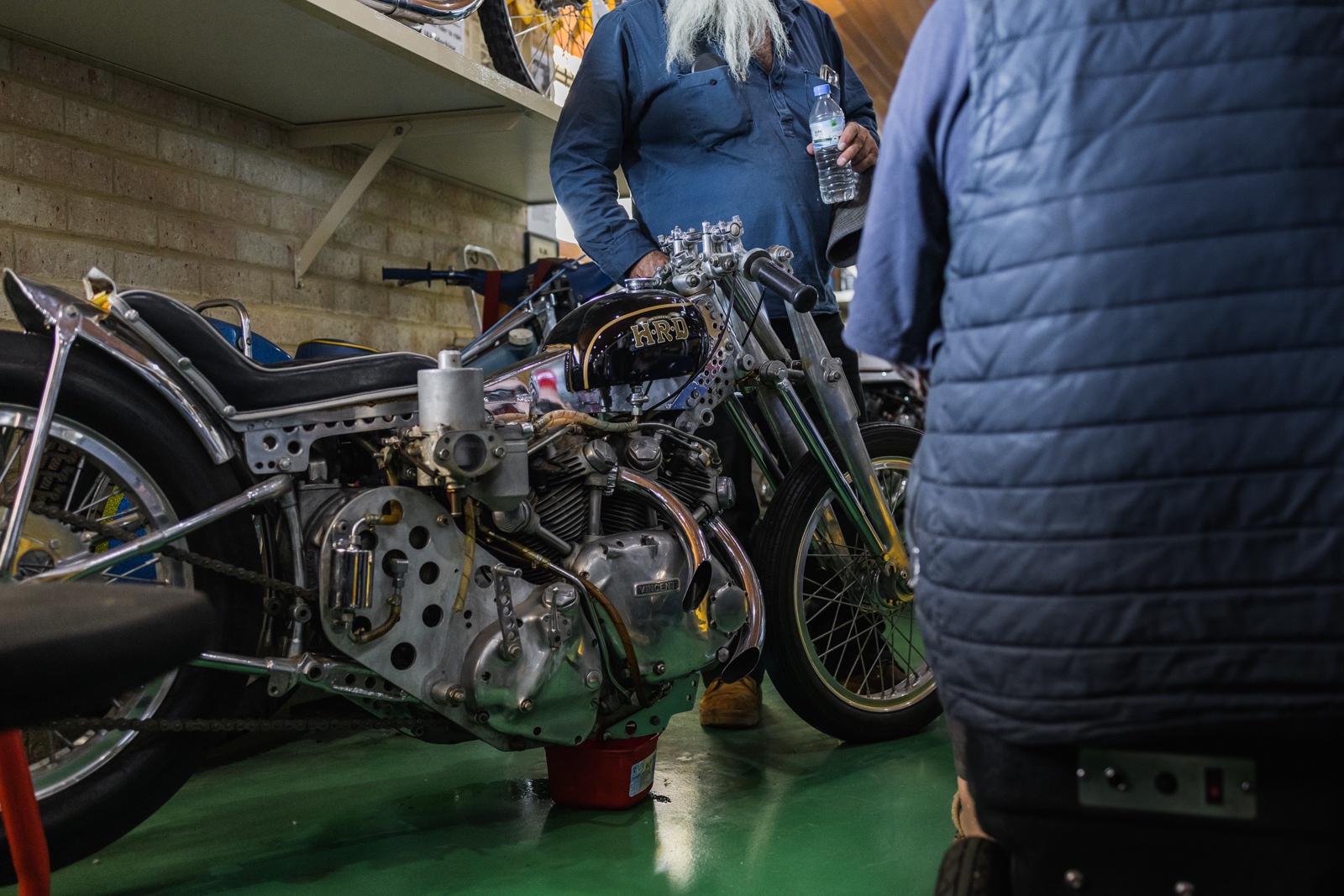 My favourite? This is very difficult. A top contender is Ian's Black Lightning, which is basically a stripped-down, lightweight Black Shadow. The Black Lightning also held the title of the world's fastest motorcycle for 35 years. The 240km/h record set in 1949 by a Vincent—a British, hand-made V-twin motorcycle built by men and women in a shed—was only beaten by 3km/h in 1984 by the 4-cylinder Kawasaki GPZ900R Ninja. It's a fact that's almost unbelievable.
The previous record was held for 22 years by the Brough Superior SS100 Pendine at 180km/h. No other motorcycle in history has held this record for longer than Vincent, and it's likely that no motorcycle ever will.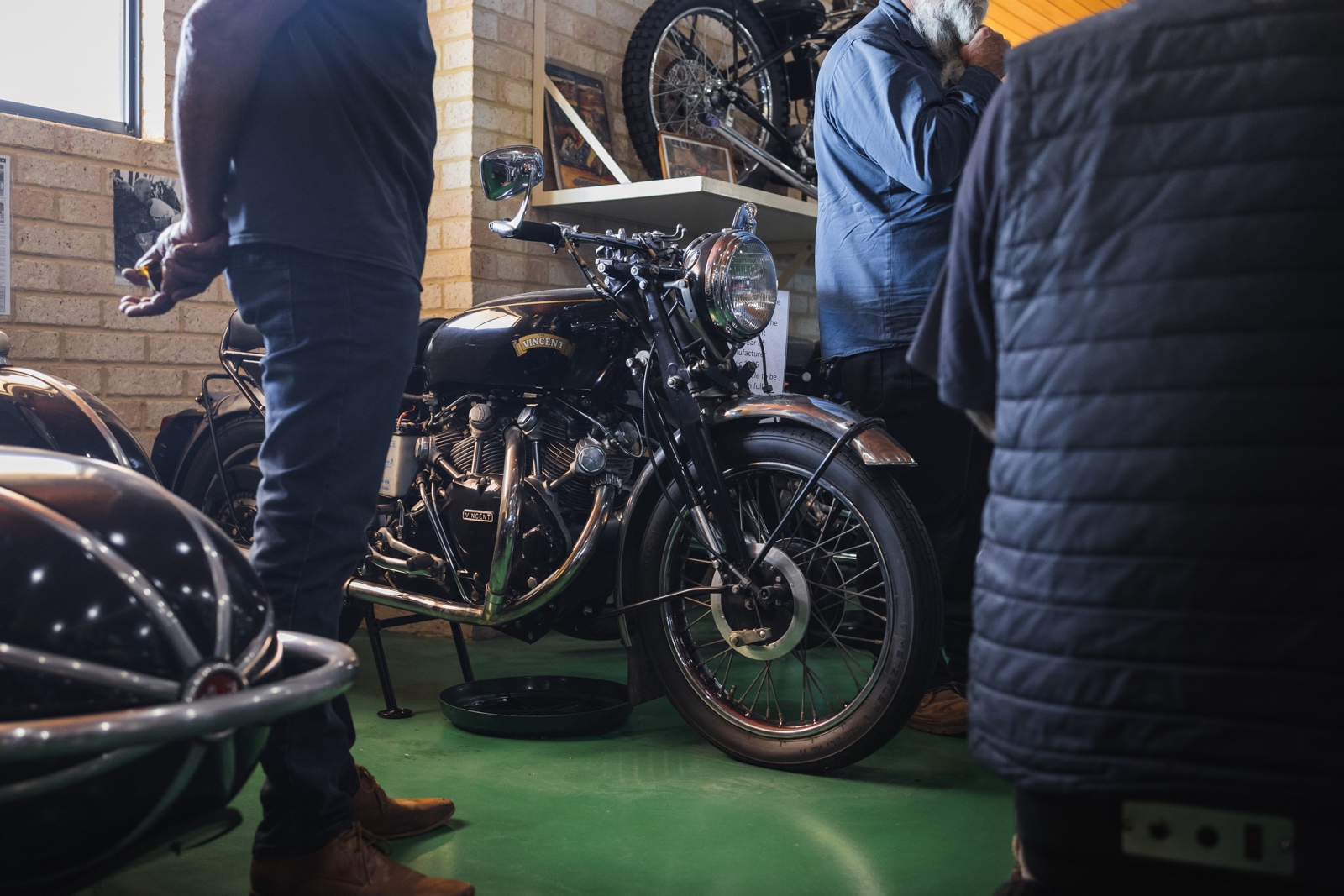 With the sun getting low in the sky and another group of people arriving, we said our goodbyes and thanked Ian for hosting us. Exiting through the garage, passing an Egli-Vincent Comet on the workbench, I reflected on how Ian has dedicated decades of his life to motorcycling. The amount of joy his hobby brings people is awe-inspiring.
Even though I've only touched on the Vincents, there is something for everyone in Ian's collection—from an E-Type Jaguar and Cooper race car to a slew of other vintage and classic motorcycles.
Most machines come and go throughout our lives, but there are others that have undeniable presence and a staying power. They become family heirlooms, passed down through generations. People hang on to them, restore them, keep them going, and genuinely love them. Arguably, even compared to Brough Superior, there is no other motorcycle marque in history more alluring than Vincent. It's thanks to people like Ian Boyd that we still get to experience the legend that is the Vincent Motorcycle.