Mid-2019 we featured Simon Leake's amazing 21st Century Vincent Black Shadow. Well, I'm a big believer that you can never have too much of a good thing, so thanks to the crew at Machines that Dream and Stories of Bike we have some fresh photos, footage and more in-depth details of this amazing Vincent cafe racer to share.
If you'd like to see and hear the Vincent in action (who wouldn't!?) and hear Simon tell the story of the build, jump to the end of the article to watch the Stories of Bike video. Otherwise, we have Simon's full, unabridged account of the project here for you to read at your leisure complete with fresh photos from Machines that Dream.
"The Vincent, of course, is the Rolls-Royce of motorcycles," says Simon. "There's just something about the Vincent brand and the whole look of the motorcycle. The design work is just beautiful. The tank, I think, is the most beautiful motorcycle tank there is and the quality of the materials is exceptional. Apart from that, there are some real innovations in the Vincent, they ran a centre pivot frame when no one else was using it and invented their own Girdraulic forks.
I hatched a plot. I think I was about 17 or 18 at the time. I wanted to build my own Vincent. Part of my idea was to bring that bike into the 21st century using modern running gear, but preserving the centre pivot and adding modern upside-down forks to get the thing handling well. I wanted to bring it up to modern standards while preserving its ethos.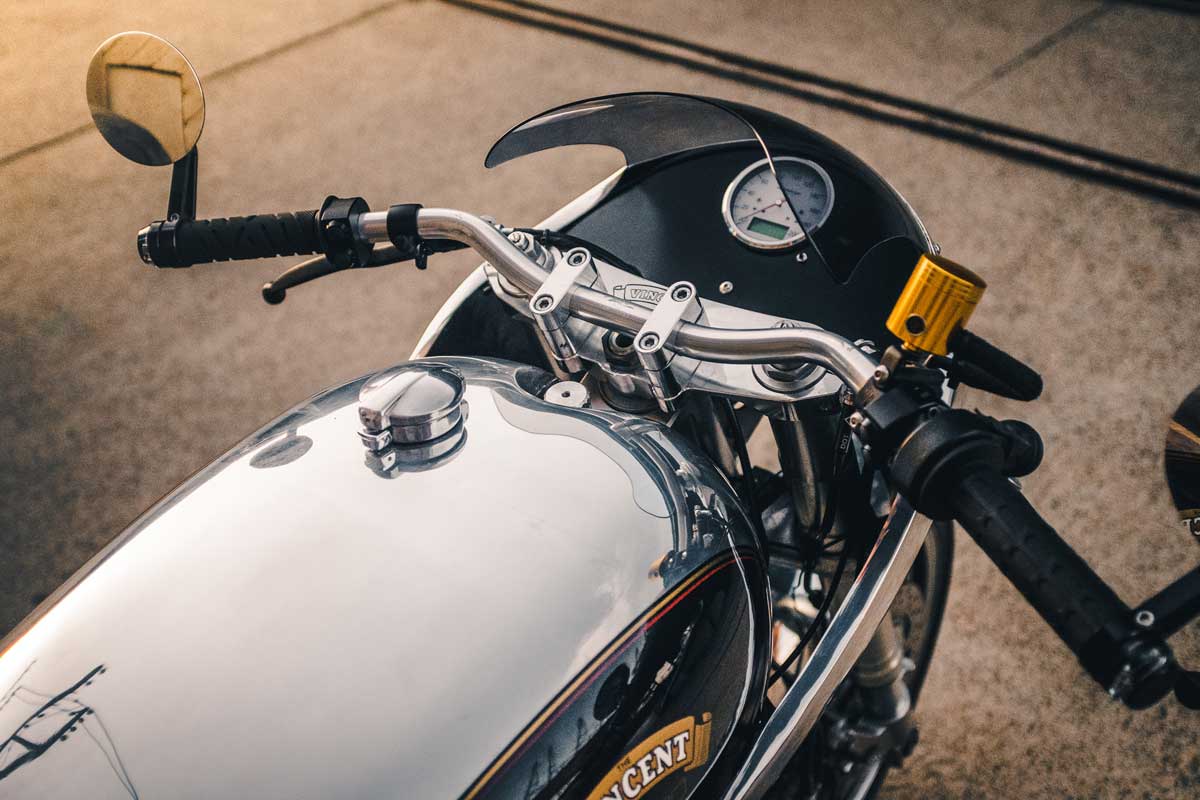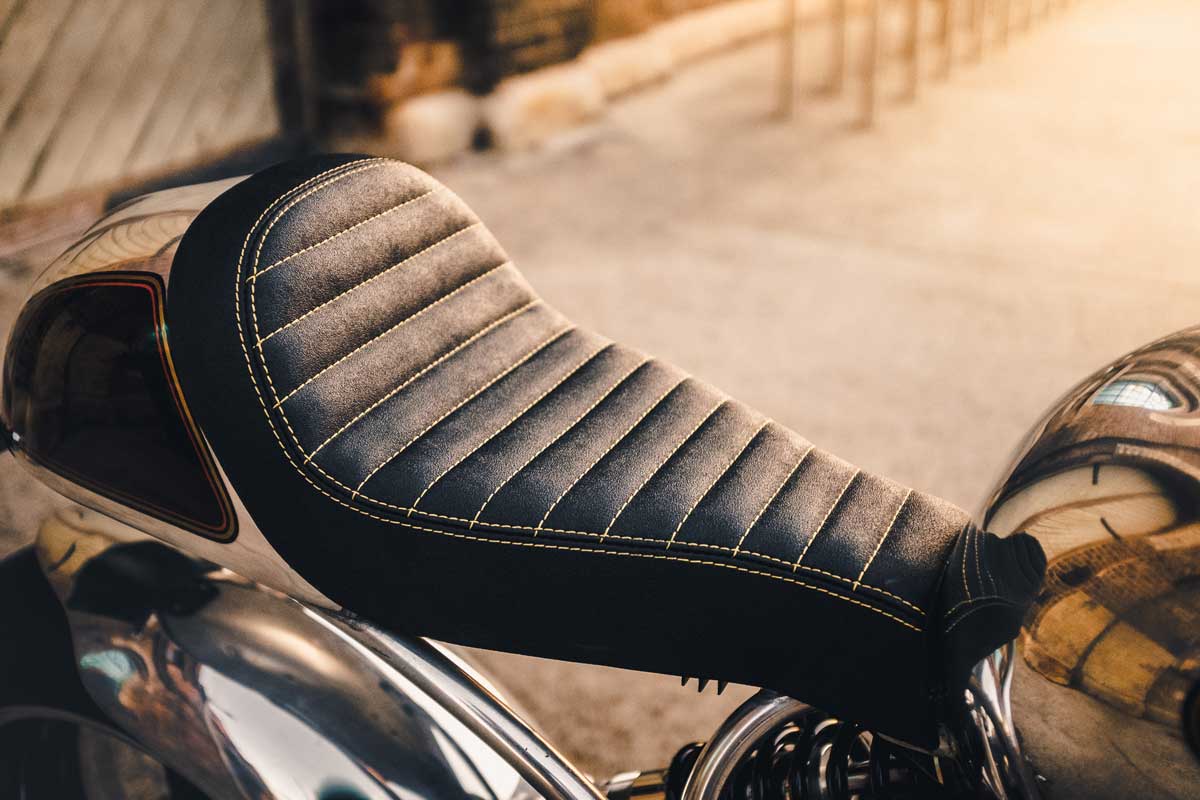 This bike isn't trying to be an original Vincent. It's not trying to copy an Egli. It's trying to do something completely different with the Black Shadow engine.
I got on to John Marcy JMC in the UK and he said he would make me an engine. He put his racing gearbox in, but I selected the low first gear because I wanted a road bike, not a racer. I'd been talking to a guy called Terry Prince, who is Australia's guru on Vincent restoration. He worked for Fritz Egli for years assembling and making Egli Vincent's. I used Terry Prince's Top End Kit on this engine, which brings it up to 600cc in each cylinder. So it's now 1200cc.
Terry is a very innovative engineer. He also designed the frame on my bike, which is a CNC milled oil in frame design. It brings rigidity to the design. Terry had talked to me from the beginning about doing fuel injection and they assured me that it wasn't that difficult once you had it set up. It is not like a carburettor that needs tuning all the time. Terry said that the throttle body itself doesn't matter, it's the length of the manifold intake between the throttle body and the intake that matters. So you get a perfect mixture of air.
I'd already purchased a Suzuki GSX-R 750 front end, and I bought GSX-R 650 wheels because I liked the clarity of the three spokes. They have a slightly classic look to them.
While Terry was doing all the engine work I was trying to find someone to do bodywork for me. I was Googling around and came across these guys in Sydney called Moto Retro. They were good old fashioned coach builders so I took the bike down to them in Northmead, NSW. They got it. They understood what I wanted, which was a sort of post-modernist look. Everything needed to be curved and Vaughan at Motor Retro said, "Yeah, we can do all of that." They were very patient with me. They listened to what I wanted. There was no pushing me into something they wanted to do. It was great working with them at all times. Moto Retro is responsible for my bikes the tank, the sub-frame and the fairing.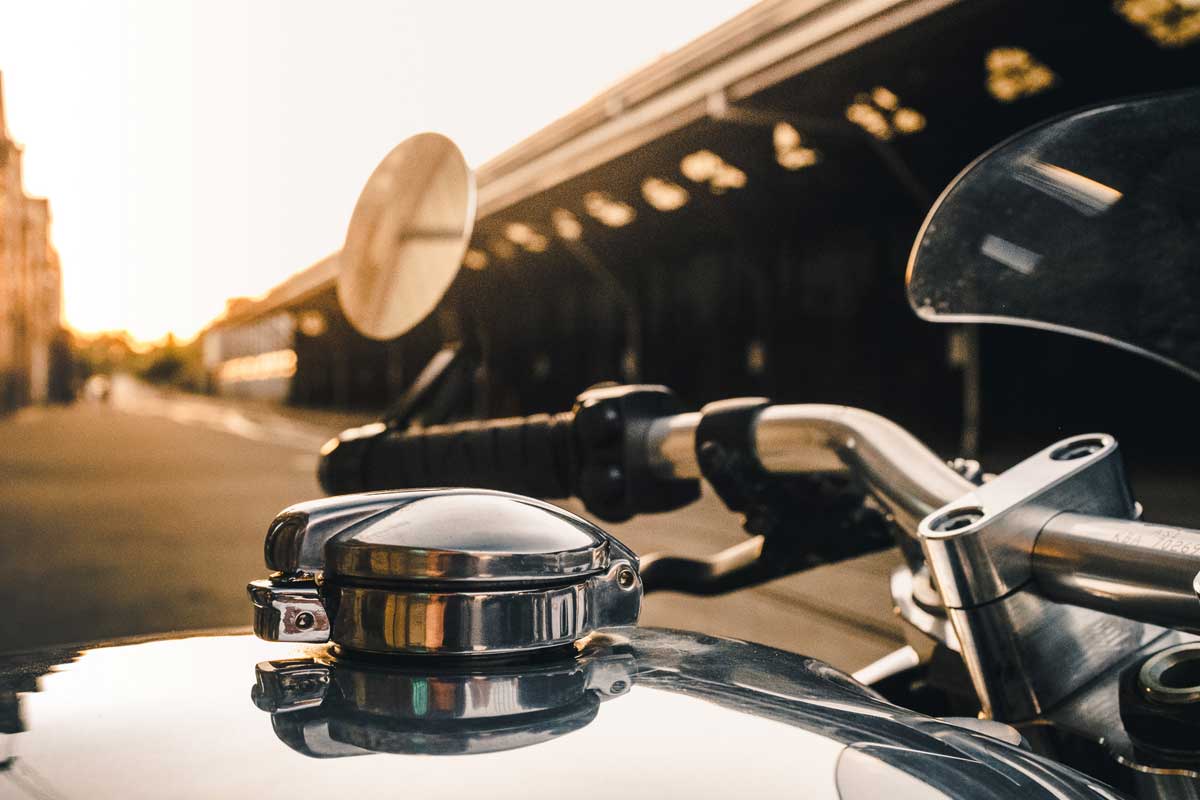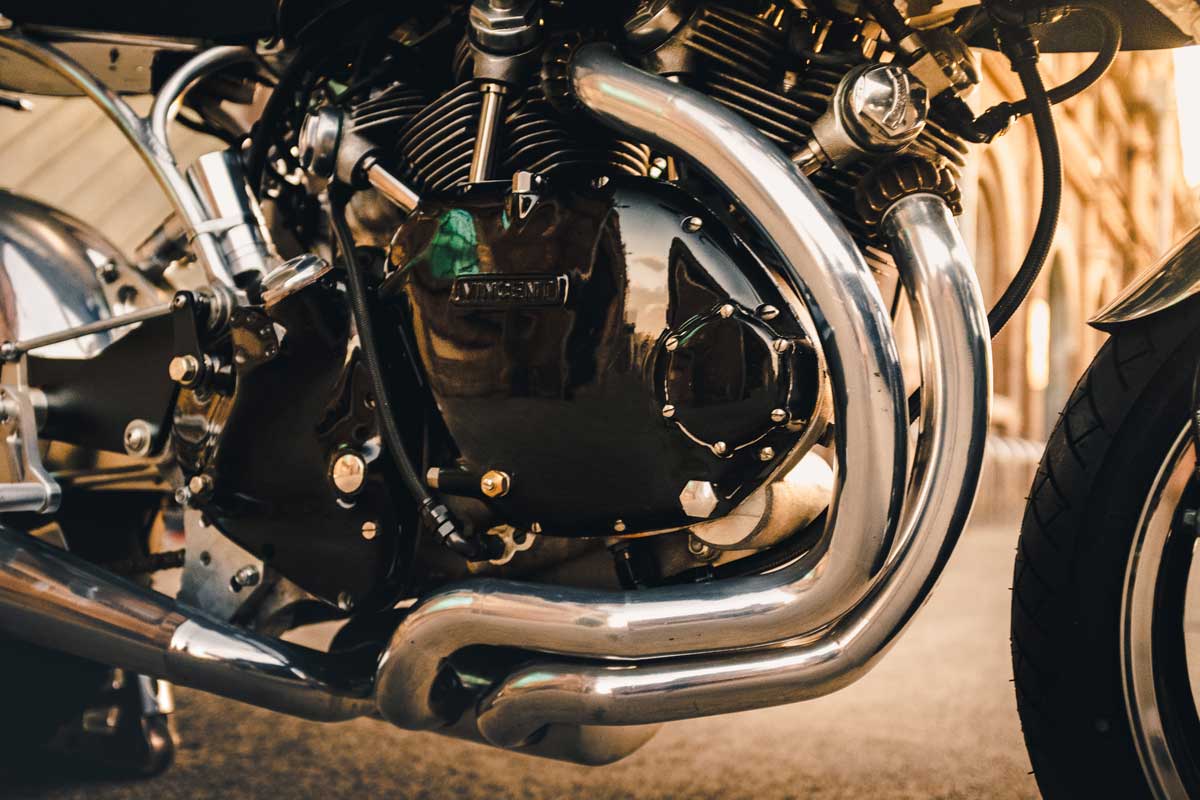 The fairing was the most difficult part and ended up requiring 3 manifestations to get it right. I did a lot of sketches. I wanted to elongate the length of it and Vaughan got that. My wife says the latest version hides too much of the tank. She doesn't follow my motorcycle interests, but she's got a good eye for art. I think it's pretty good.
I guess there was scepticism as to how it would go mechanically. There were some doubters but I don't think they quite realised that Terry has been in this game for a long time and he knows Vincents and knows what makes them tick.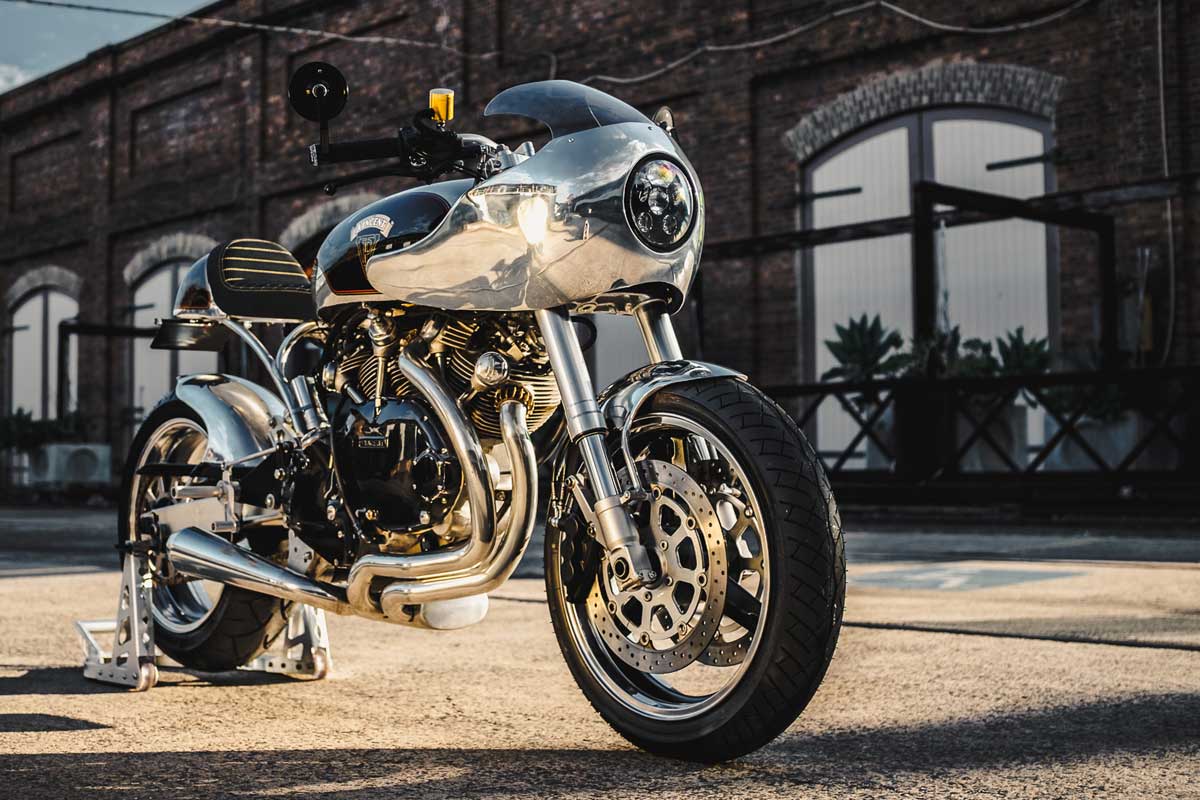 Getting close to finishing the bike I was certainly getting excited. I could tell straight away that it would handle like a gazelle. It's light and you can flick it around. With the new engine, it would be capable of one hundred miles an hour off the showroom floor. Probably more. It's just such an easy bike to ride with the electric start, electronic fuel injection and it starts first time every time. It's just perfect.
One thing I'm really looking forward to doing is to getting on some of our Aussie roads with tight bends, hairpins and long sweepers to see what it can do. The thrill of going up the gears in a Vincent is something. Even my old Vincent, it was just awesome. It was quite a thrill. I still can't quite believe I've got them."
Special thanks again to Simon Leake, Andrew Jones and Cam Elkins.