The Egli-Vincent by Godet displayed here is an exceptional illustration of what is possible when an original Vincent Black Shadow serves as a foundation. The V-twin engine has been expanded from 998cc to 1330cc, and magnesium has been employed to create lightweight cases and carburettors. The Egli-Godet frame has been nickel-plated and paired with an elegantly contoured aluminium fuel tank that accommodates the carburettor of the front cylinder.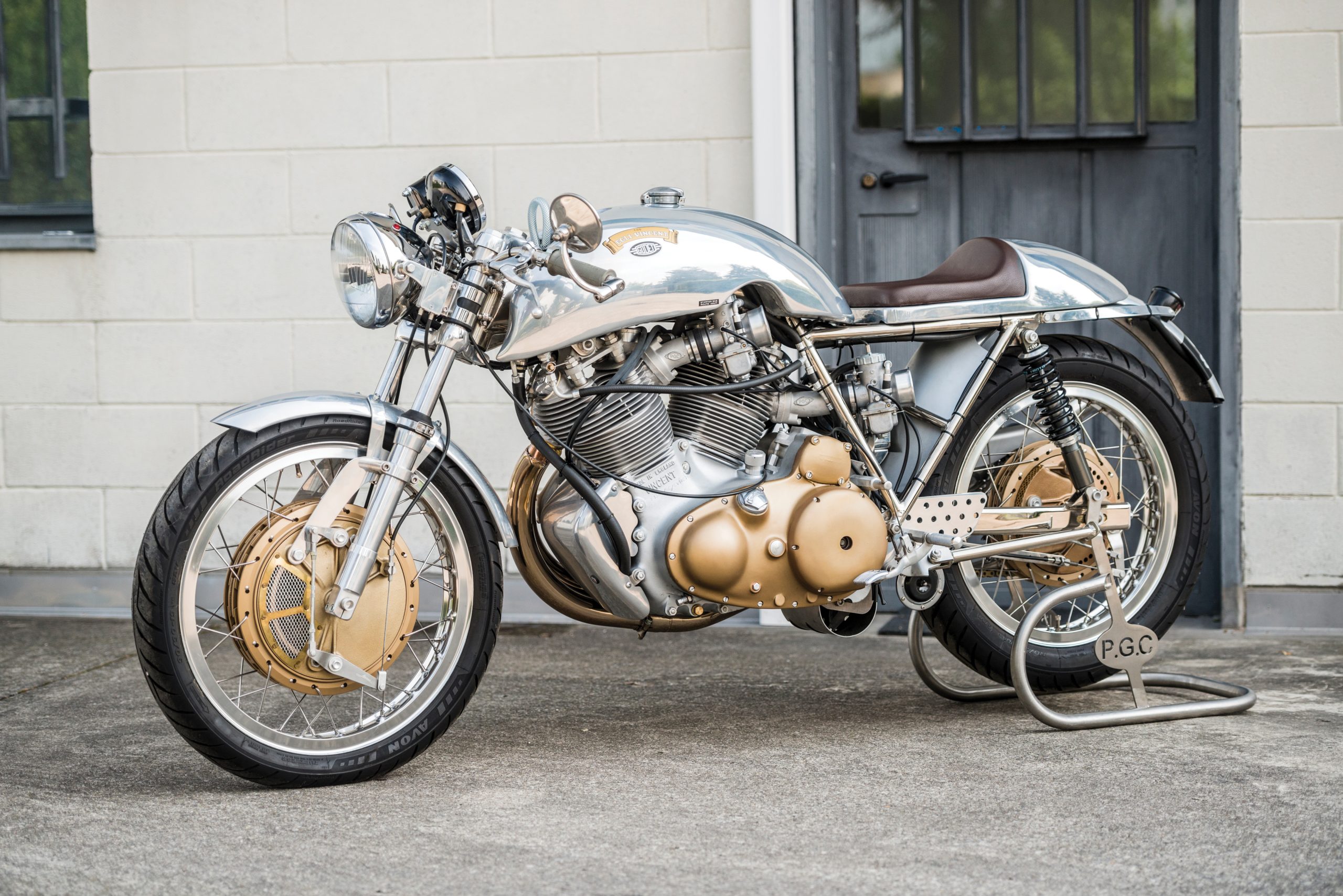 The fenders and seat have also been shaped out of aluminium, and the bike sports a 2-into-1 exhaust that exits on the right-hand side through a small single muffler. Like all British motorcycles of its era, the Vincent features a right-side gear shifter and a left-side rear brake lever. Most people who switch to a motorcycle with a right-side shifter find it surprisingly easy to adapt, though they may inadvertently activate the rear brake lever while learning.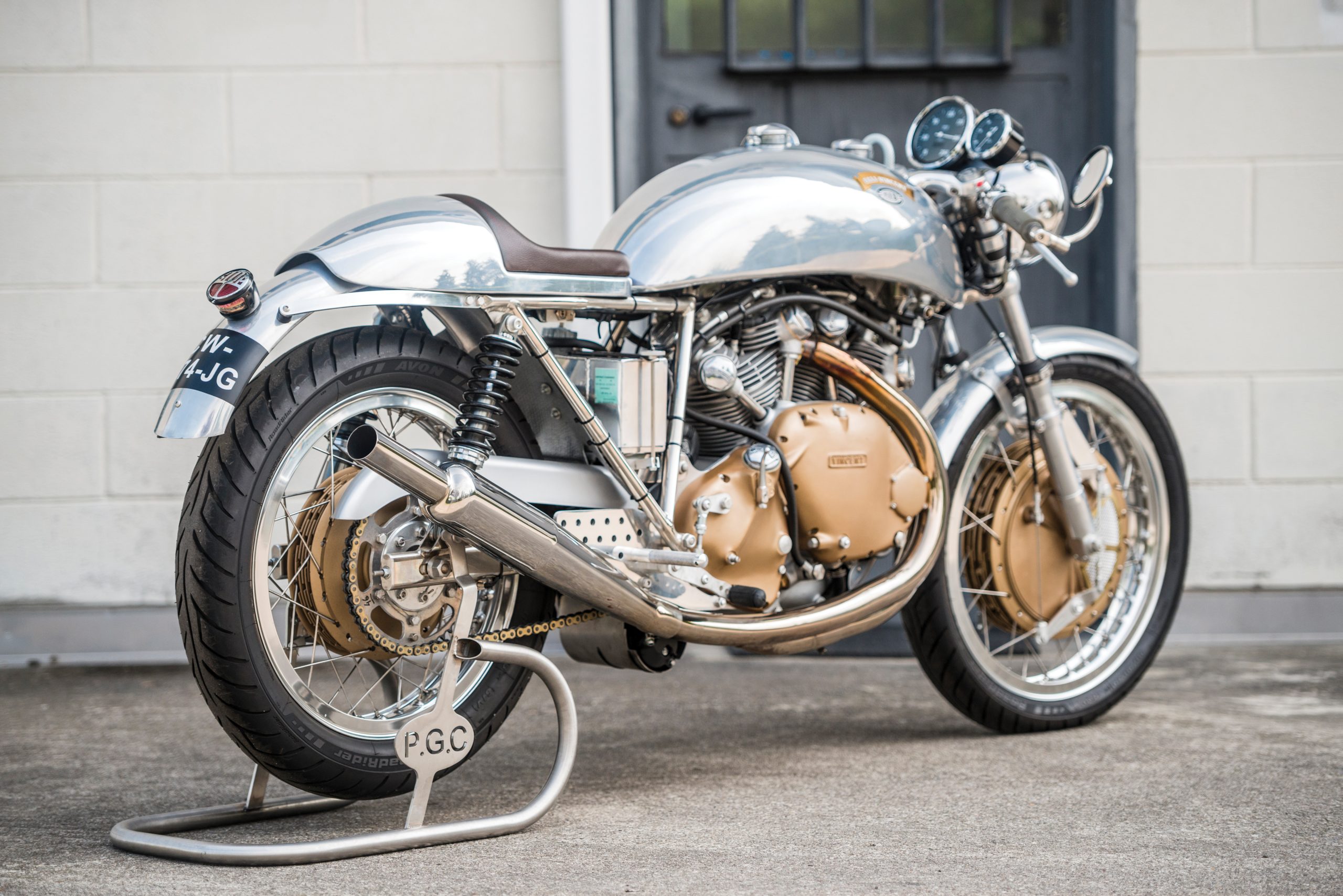 With a power output of 99 rwhp (111 hp) generated by the 1330cc V-twin, a significant brake upgrade was necessary. This bike is outfitted with a 250mm Fontana magnesium drum brake at the front with four leading shoes, and a similarly upgraded Fontana drum brake at the rear. Weighing approximately 378 lbs (172 kgs) and boasting a horsepower rating just shy of 100, the Egli-Vincent by Godet was more than capable of surprising even the most modern sport bikes and could easily outperform them with the right rider in control.
Photo Source: RM Sotheby's