'Having the right tools for the job,' is a fairly tired saying—but the basic idea behind it applies to a multitude of situations. Take a company, for instance. At a very basic level, you can't make doohickies if you don't have the right doohickey-making machines. By that same logic, you also can't make a world-class custom motorcycle if you don't have world-class custom tools.
Bandit9's boss, Daryl Villanueva, was the brains behind starting the company and also the guy who realised that it had to change to do what he wanted it to. 'While we've undoubtedly accomplished a lot, there's work to be done,' says Daryl from his Saigon offices. 'As the industry gets more crowded, we have to widen the gap. What we need is a quantum leap that will take years for others to catch up to. So we went back to the drawing board and restructured the business.'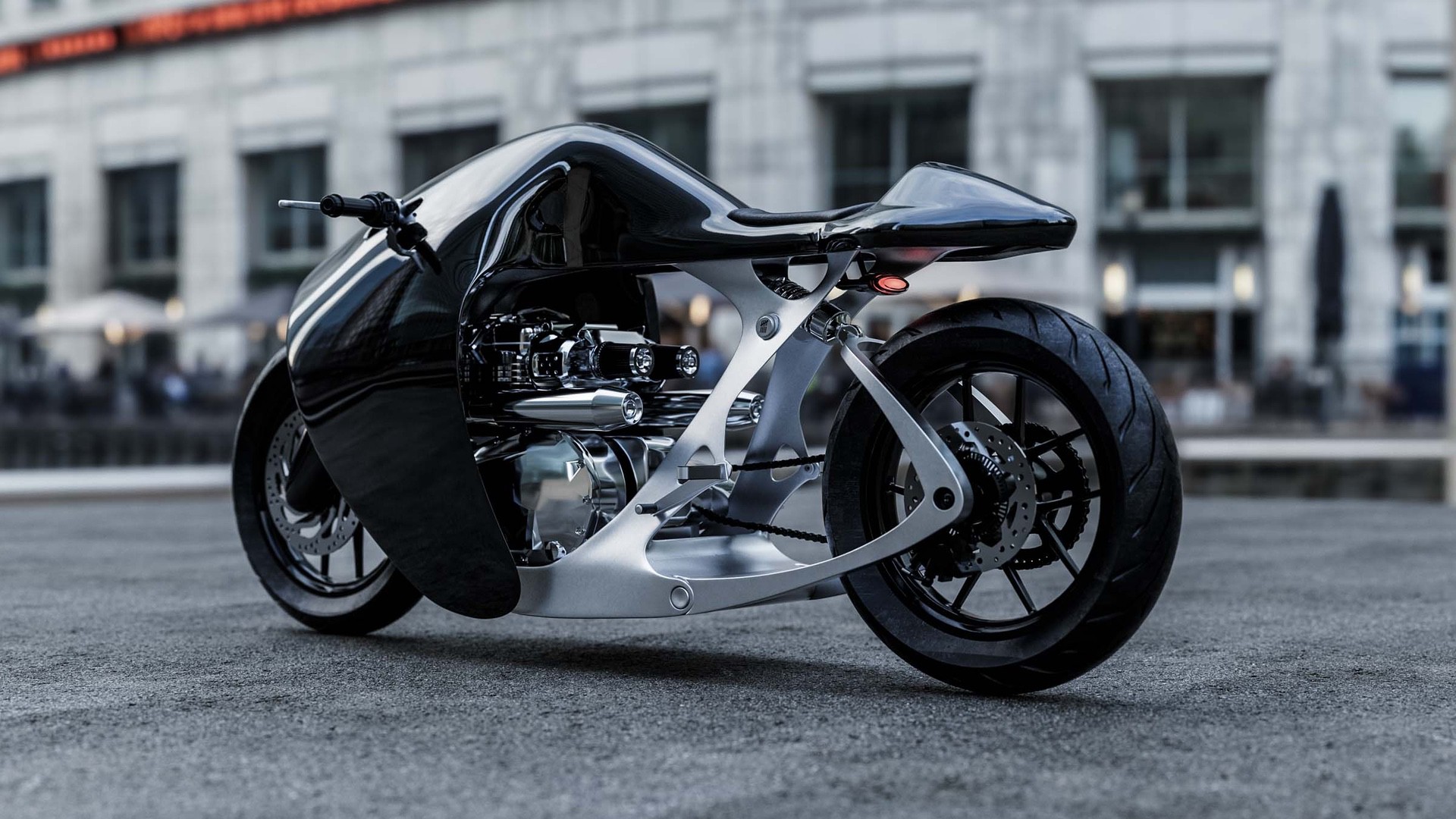 The 'Supermarine' Custom Racer: Bandit9's Pilgrimage to Mecha
But how big was the restructure? Put it this way; how many custom bike shops do you know that have a Chemical Engineer on staff? Daryl elaborates. 'Bandit9 now has in-house aerospace, robotics, mechatronics, and chemical engineers working alongside international automotive designers. We're using 3D tools, engineering programs, cutting edge precision machines, simulators, taking manufacturing overseas, and introducing new materials and new ideas into motorcycles.'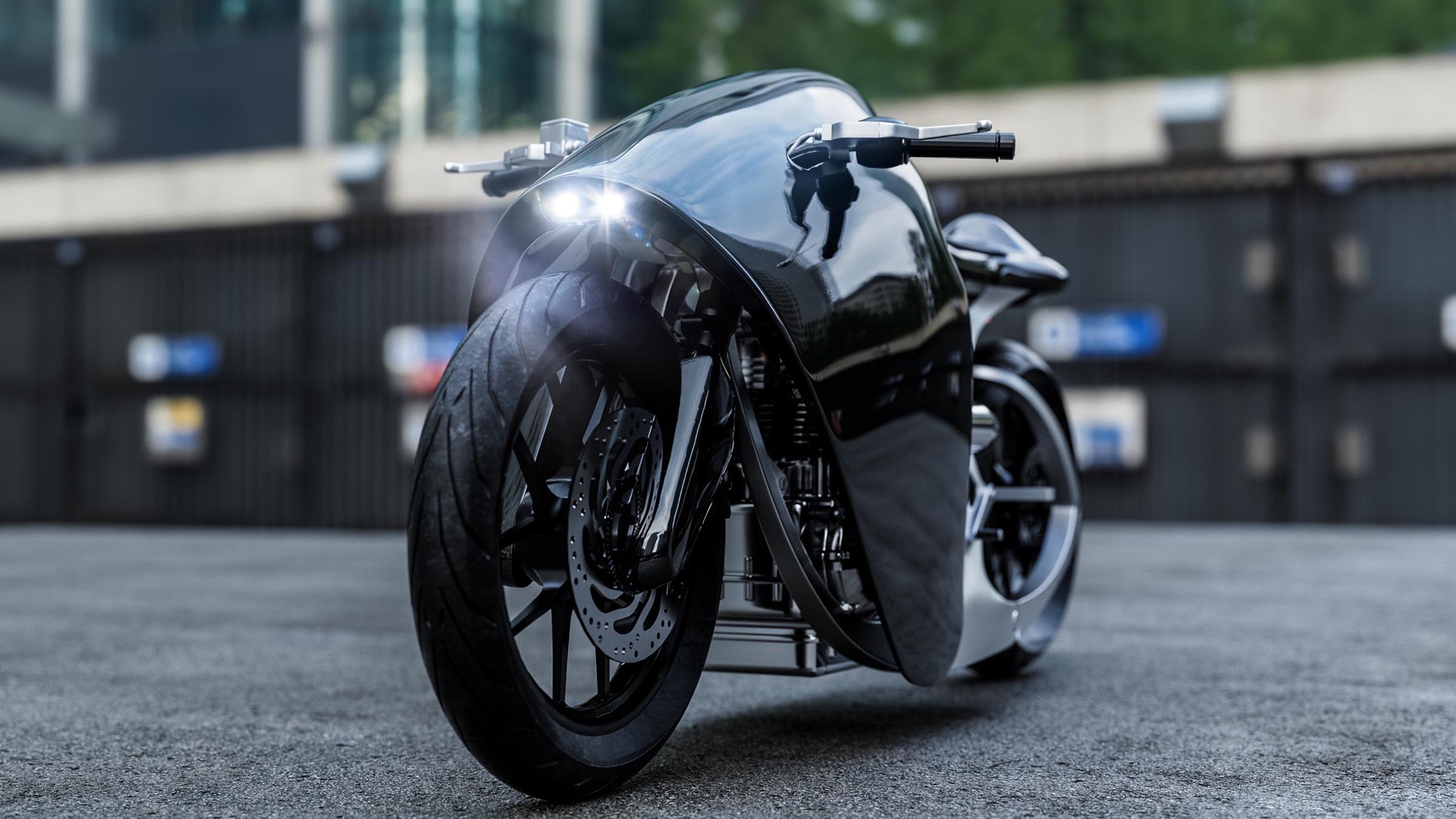 But enough shop talk, because the reason we're all here is to see the results. And what an amazing set of results they are. Yes, Bandit9 already has bikes in museums and collections all over the world—but as you've probably already figured out, the 'Supermarine' Custom Racer still seems to be a giant step forward.
'The design was inspired by the sea,' says Daryl. 'The body is inspired by Mobula Rays, echoing their lines, while the frame borrows its design from coral reefs and their organic shapes.' It's not their first time Bandit9 have drawn on such unusual inspiration. A brief perusal of their back catalogue will confirm this with some pretty amazing—and very organic—lines.
Bandit9 also applied the fundamentals of building a spacecraft into the Supermarine to create a track-worthy motorcycle that is affected by the elements about as much as a fish is affected by water. The lightweight chassis was developed from the ground up by Bandit9's aerospace engineer to withstand enormous forces while still being incredibly thin.
Typically specified for use in missiles and other defense applications, the 7075 aluminium alloy used for the chassis offers you precisely what you want in a frame: high strength, toughness and great resistance to fatigue. And no, please don't take the fact that it's built to missile specs as some kind of top speed challenge.

Handmade by Robots: Manufacturing the Bandit9 'Supermarine'
While their previous models were all handcrafted, the Supermarine was designed and built using 3D and engineering software. Daryl continues. 'Over 400 components were precision-cut using the latest technology with tolerances measured in microns. Every edge is made with intent, each surface absolute.'
He goes on to tell us that wind tunnels and simulators were used to help study the aerodynamics of the Supermarine in order to develop an 'air-slick' body that maximises airflow on the straights and downforce on the turns.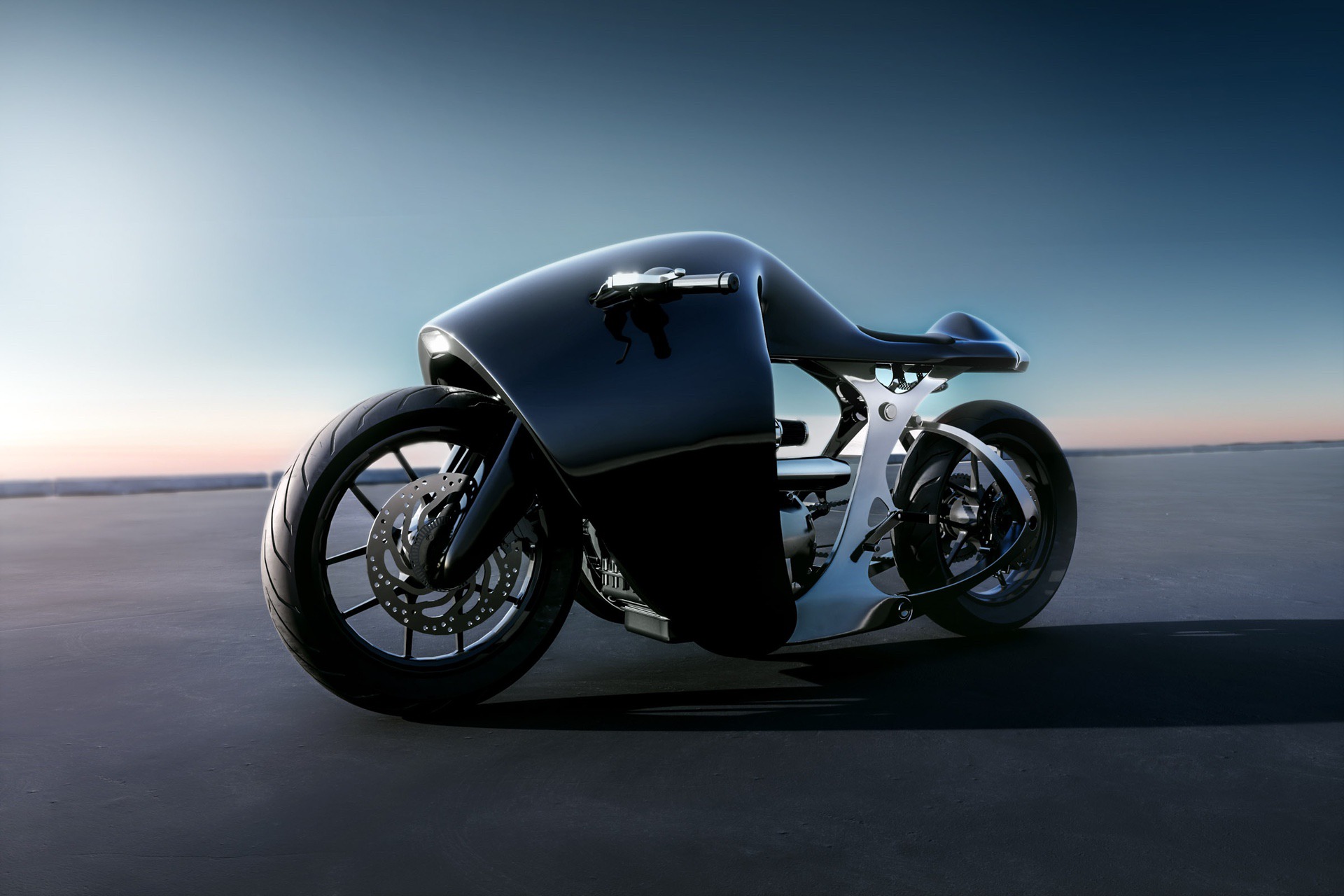 Fittingly for a bike named after a famous British aeroplane, the Supermarine is powered by the latest generation twin engines from Triumph motorcycles. A workhorse with sophisticated tuning that makes the Supermarine suited for both the salt flats and Savile Row, it comes standard with 900cc but is upgradable to 1200cc (should your wallet and right hand deem it necessary).
The smile-inducing options continue with a choice between race-spec ABS or the top shelf carbon fiber bits and pieces if you want to shave even more off your lap time. Nitron shocks keep your tires on the ground but again if you want an upgrade, golden Ohlins are a mere box tick away.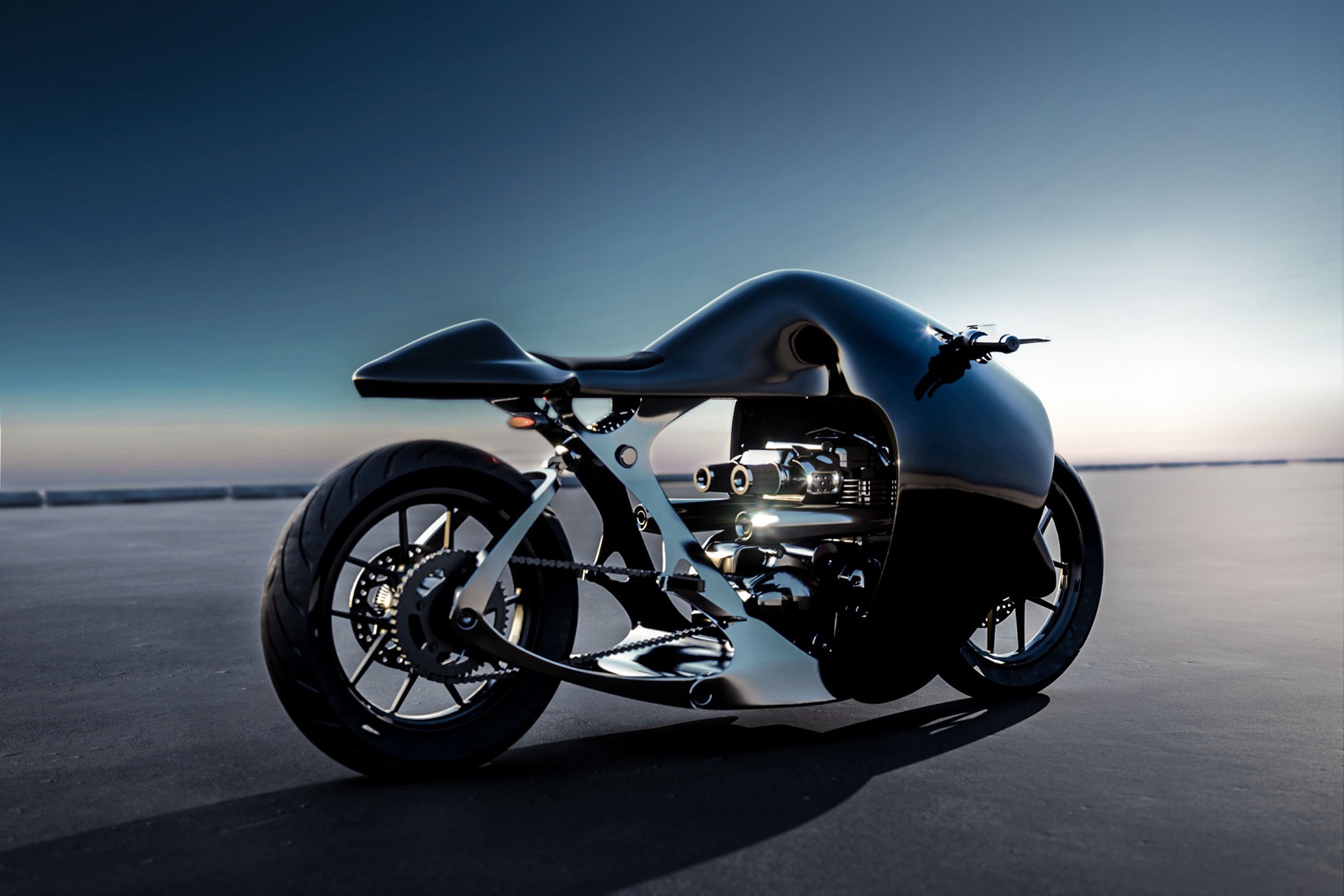 Gilding The Lily
Daryl goes on. 'We've added brakes designed to withstand the constraints of competition because to us, there's no difference between the road and the track. The Supermarine comes with Brembos or upgrades to Beringer Aerotecs.'
Brembo upgrades? That's like getting oysters and asking for some additional caviar on top. For those trainspotters, the beast-mode power figures are 102.6 bhp at 7250 rpm with 83 ft-lb of torque at 4250 rpm.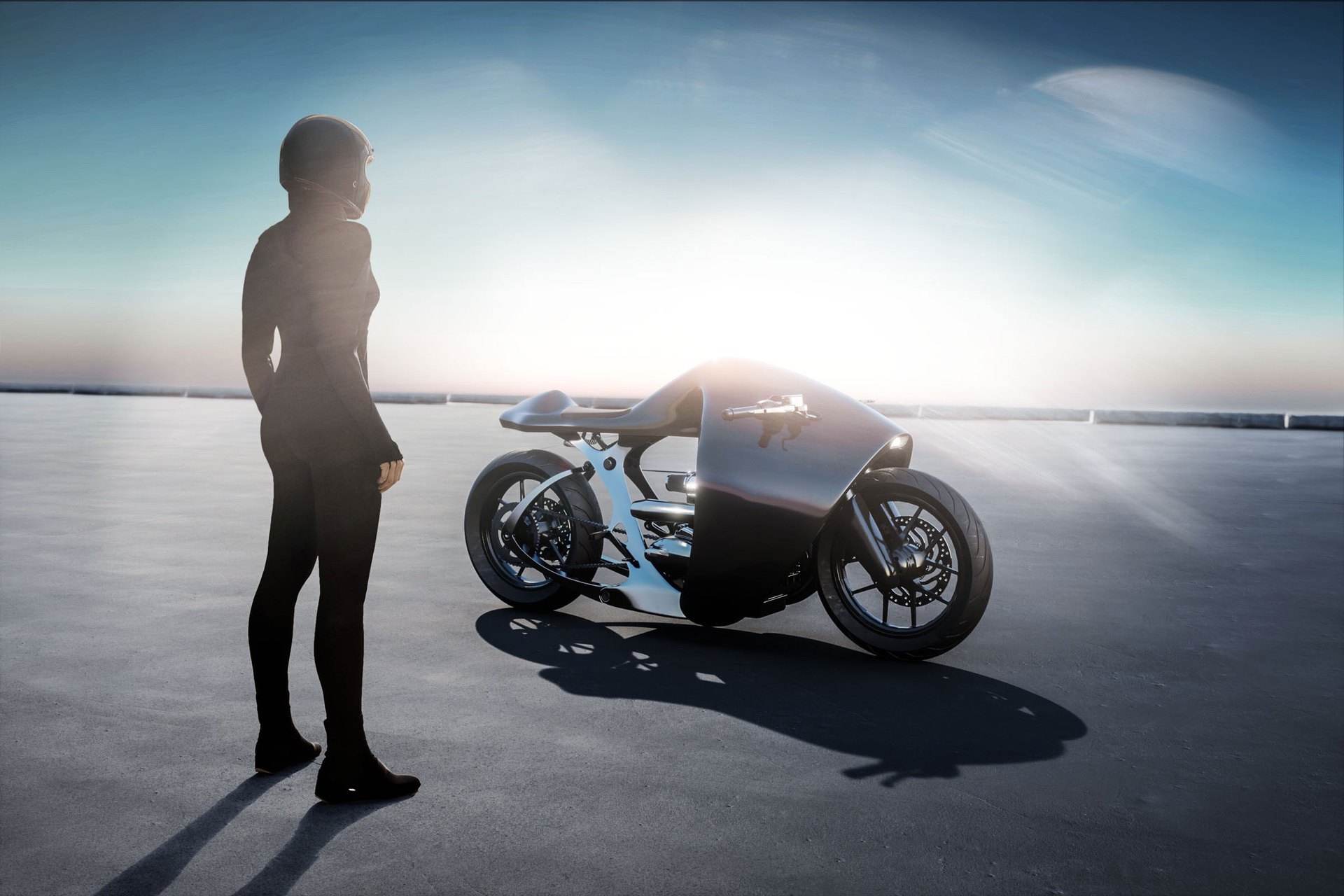 The exhaust is titanium and the gearbox is a 6-speeder when upgraded. The tank has a reasonable 12 ltr (3.2 gal) capacity and in top spec and it'll weigh in at just under 200 kgs (441 lbs).
Should you fancy yourself one of these very limited edition motorcycles, you'll need to contact Bandit9 and talk turkey (or should that be tuna?) with Daryl directly. The first bikes will be delivered just in time for Christmas 2021.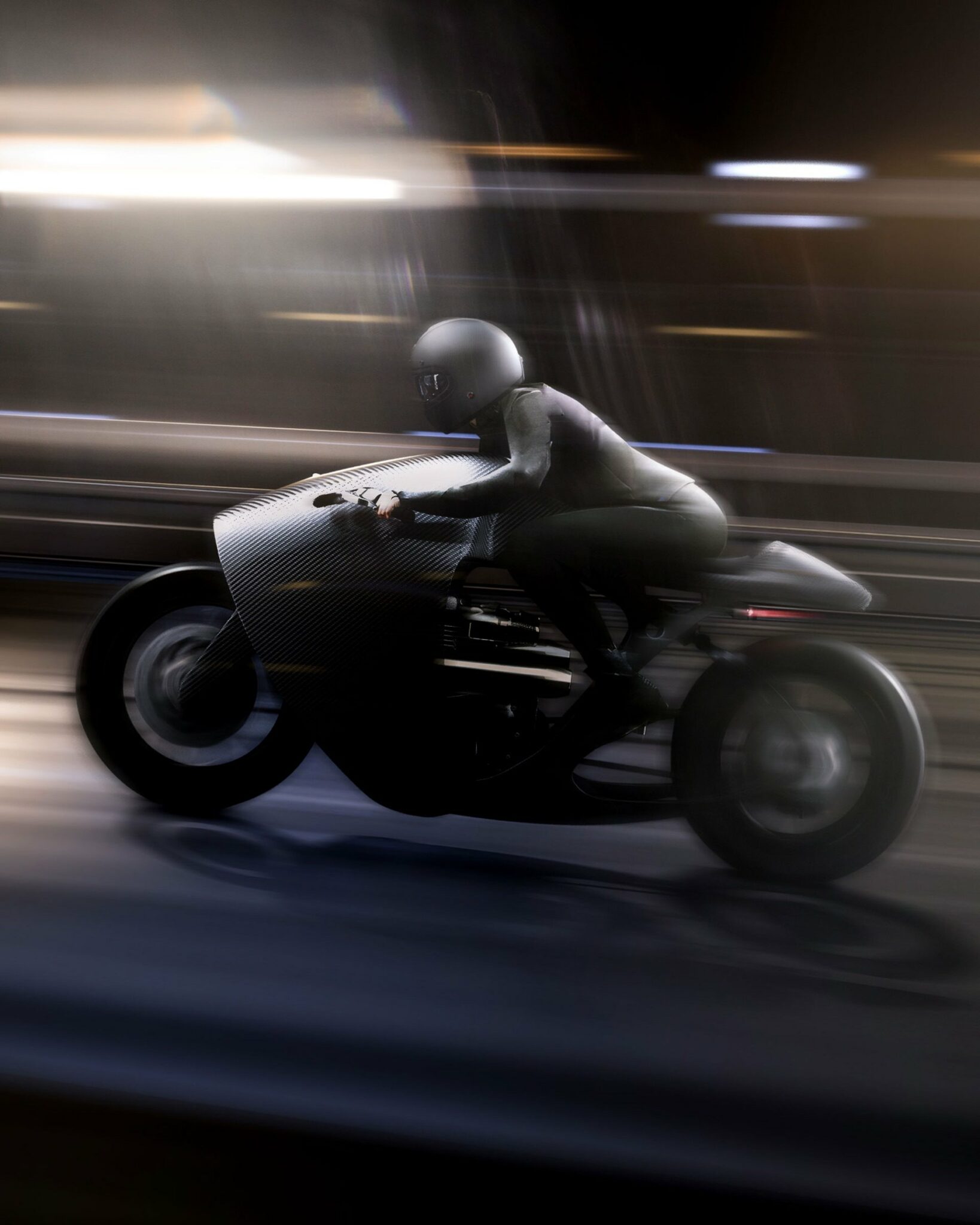 Hopefully it's struck you by now that this isn't any ordinary custom bike. Actually, it isn't ordinary period.
Daryl manages to sum up the whole endeavour rather nicely. 'October marks the 10-year anniversary of Bandit9. Over the past decade, our motorcycles have evolved but the idea that is Bandit9 remains: we create the future and let nothing get in the way. The Supermarine is a massive leap from where we were. We're once again in uncharted space, alone. Exactly how we like it.'
Find out more about the Bandit9 Supermarine.