Most of the bikes in the Bandit9 portfolio would look right at home exhibited in London's Tate Modern. Bandit9 chief Daryl Villanueva fettles futuristic bodywork from sheet metal and merges it seamlessly with the raw mechanics of each donor motorcycle. However, for his latest project, Daryl has returned to more of a traditional cafe racer composition. Built using a Royal Enfield Continental GT the 'Arthur' Bandit9 cafe racer is a bike I'm sure many motorcyclists would happily pilot home.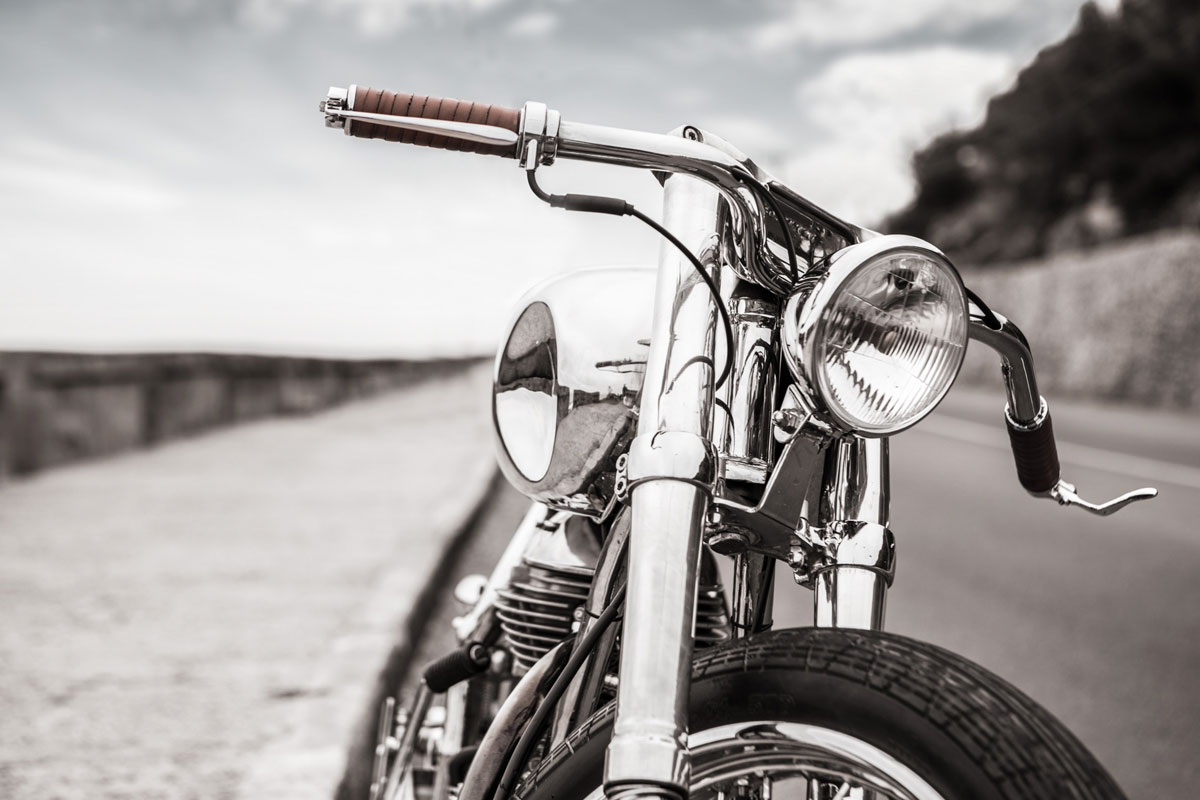 The Arthur project was commissioned by Royal Enfield to see what Bandit9 would make of their hugely successful Continental GT cafe racer. Facing the daunting task of redesigning one of the most iconic models in the modern Enfield range, Daryl decided to do what he does best. "We forged iron and steel into swooping arches and serpentine curves. Each detail flowing to the next. With no beginning and no end."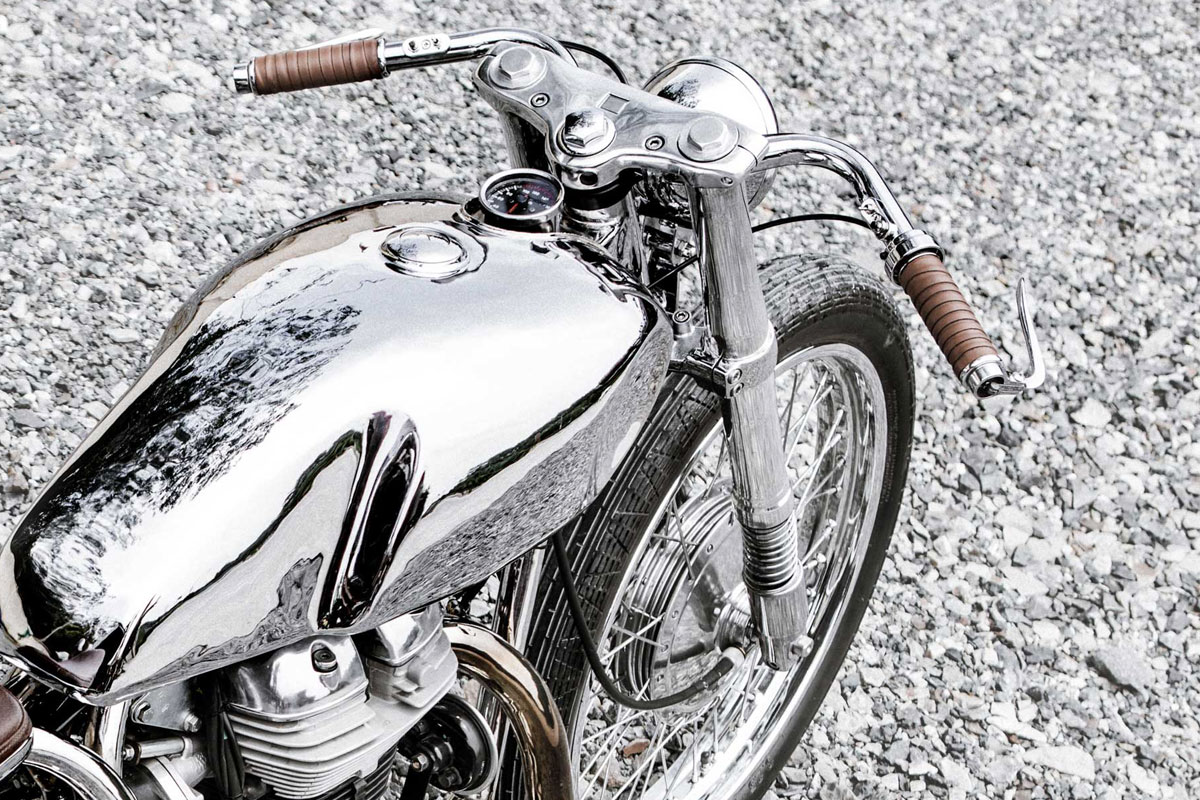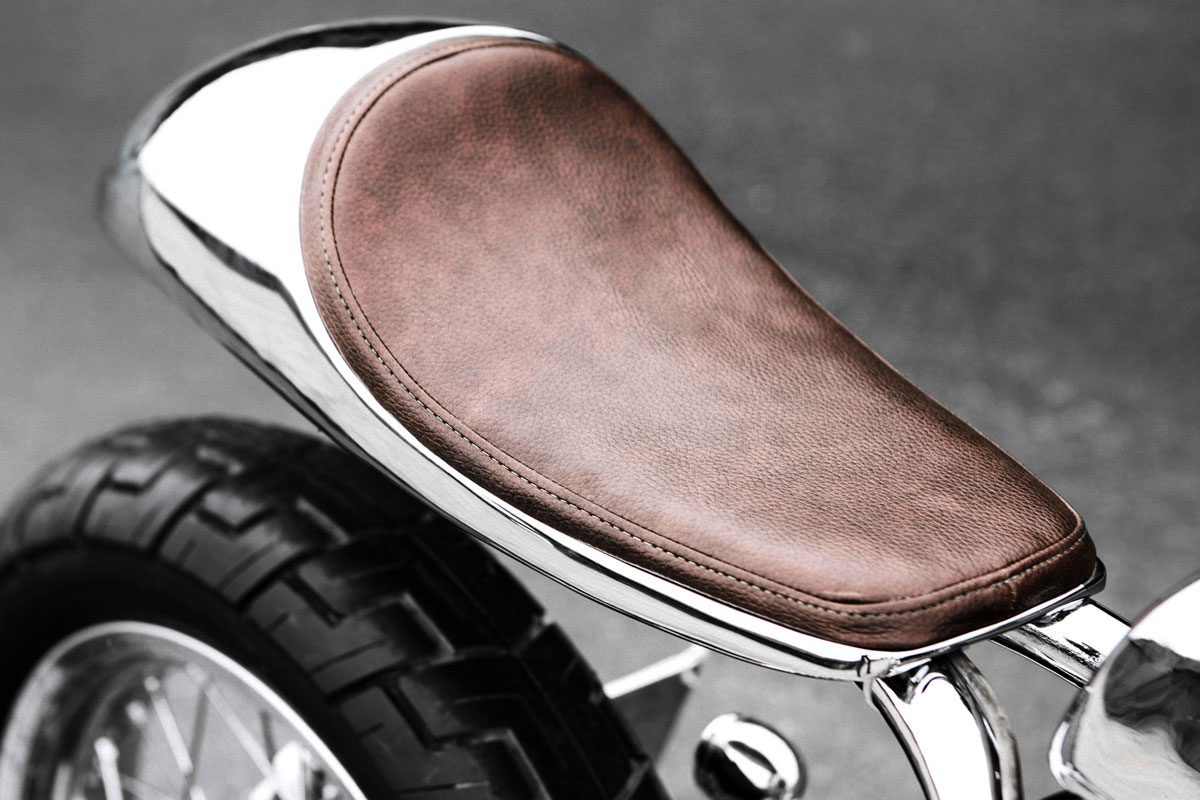 Despite its recognisable styling cues, Arthur is far from your average cafe racer. For starters, Daryl points out that the Bandit9 cafe racer uses a frame design that is based upon a parametric mathematical equation. I'm not about to pretend to understand how that works, but his approach has resulted in a beautifully curvaceous double cradle design. The bike's bodywork has been painstakingly hand formed from steel and is devoid of sharp edges or hard lines. This gives the Bandit9 cafe racer a seamless, smooth finish that's emphasised by an extensive use of chrome plating.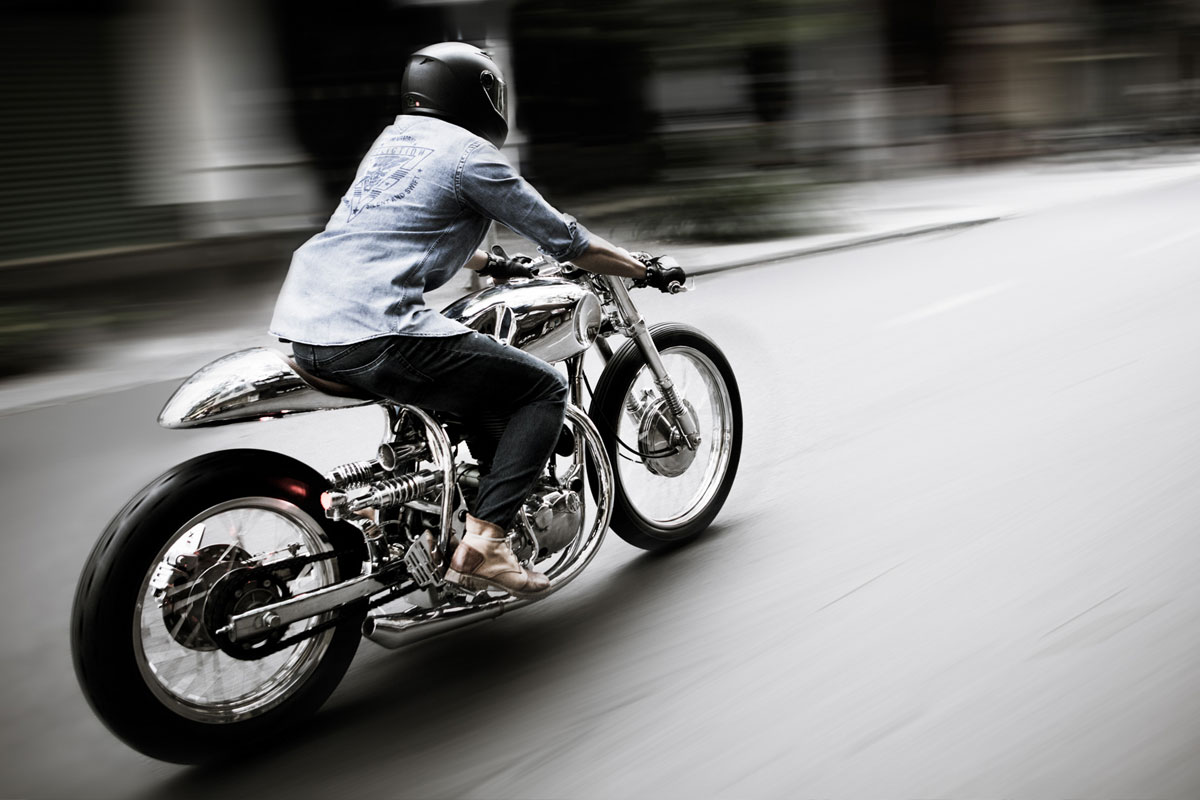 Bandit9 bikes tend to not leave a lot up to the imagination and their Continental GT is no exception. When designing the Enfield's bespoke suspension Daryl opted for a set of inverted forks with externally mounted springs. The twin rear shocks are also completely exposed and he's mounted them horizontally rather than vertically. This leaves the tail floating above the rear wheel, adding to the bikes visual impact. To accommodate the rear suspension there's a custom-made swingarm and it's piloted via a custom set of 'crossbow' handlebars.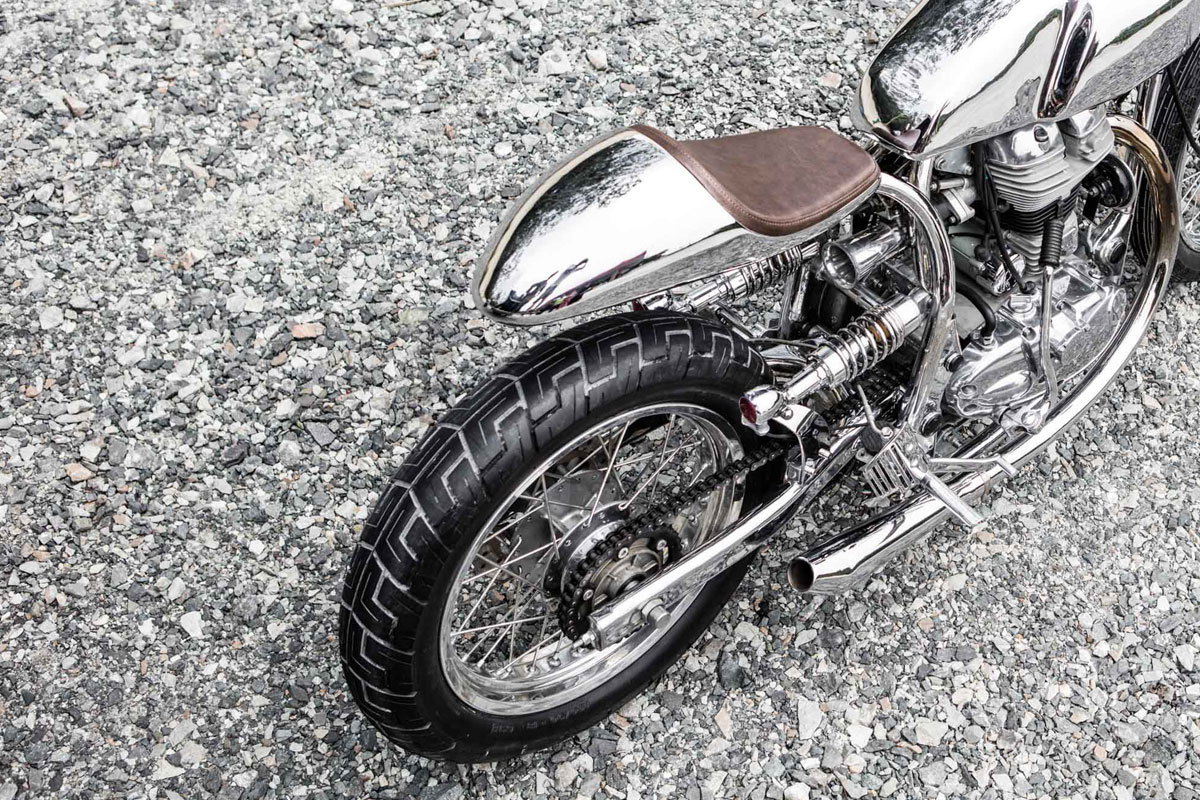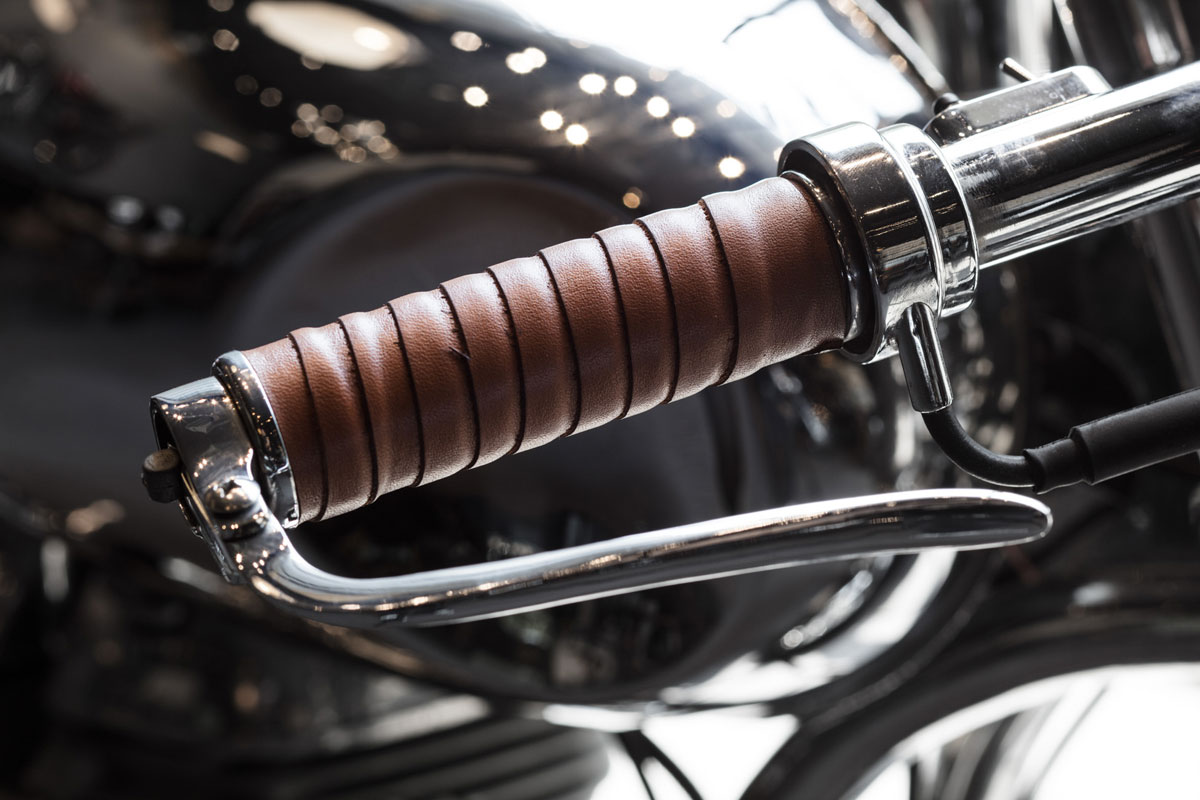 The amount of custom work on the Bandit9 cafe racer is incredibly extensive. Almost everything you see was built from scratch during the 12-month project. This includes Arthur's rear set foot-pegs, triple clamps, headlight, tail light, and bar end levers. However, despite the immense amount of work that surrounds it, the 535cc air-cooled single remains relatively untouched. A slight retune to suit a velocity stack and the single piece exhaust is the extent of any power gains.
As with other Bandit9 builds, the Arthur Royal Enfield Continental GT will be sold as a limited run of Bandit9 cafe racers. Only 5 of the 9 bike series remain. Daryl is offering the bikes for $19,800 USD. A very reasonable outlay considering the level of work that goes into creating each one. So if you're keen to own one of the most unique Royal Enfield's on the planet be sure to get in touch with him fast.