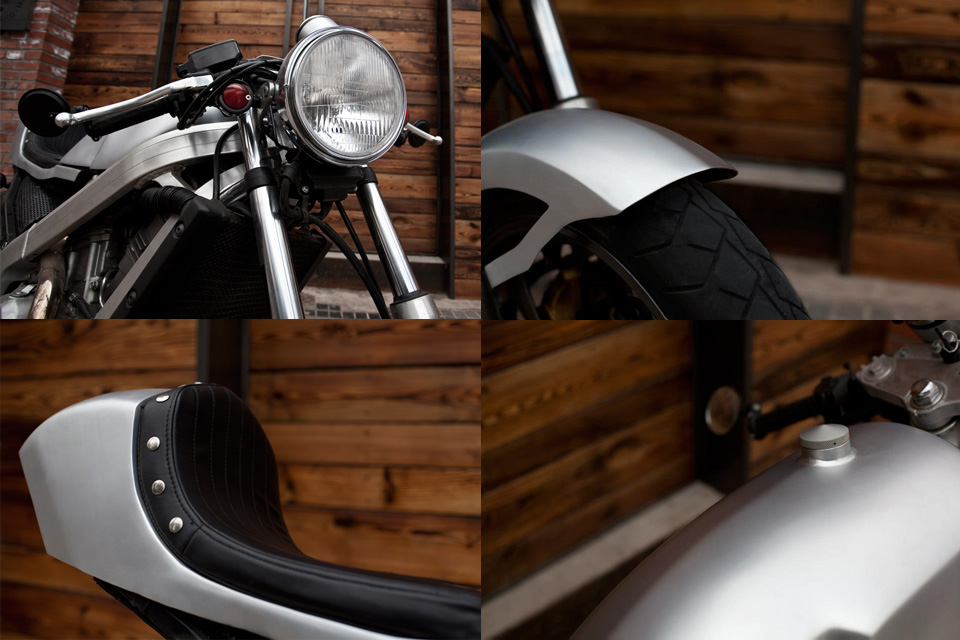 "Our goal here at Bandit9 is to deliver a unique product that's drastically different from the last. We don't like rules. That's why we built Hephaestus. Named after the greek god of blacksmiths, sculptors and artisans, Hephaestus is a bike that's completely forged from stainless steel. No paint. Just beautiful raw materials."
The Honda's factory rims and single swing arm remain. The brakes and the suspension have been upgraded for substantial performance improvements. A shortened muffler leaves the rear wheel exposed making it appear to float when viewed from the left. The handlebars, side covers, indicators (which double as brake lights) and a hand stitched seat add to the long list of custom parts but it's the Hephaestus' bodywork that takes the cake.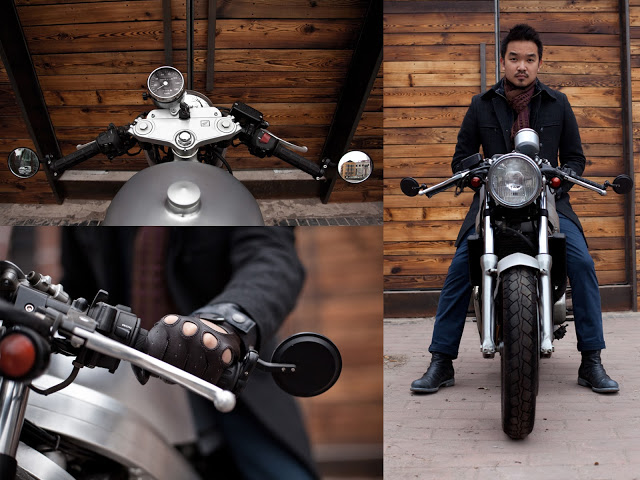 Leaving the body unpainted is a bold way of showcasing the skill that's gone into its creation. It's a nothing to hide statement that is certainly backed up on this build. Daryl has used an interesting mix of angular and organic lines in the bodywork that somehow compliment the Honda's boxy 'exo' frame  while adding a touch of classic Cafe Racer styling to the bike. Beautiful from every angle.
Daryl tells me that Bandit9 is set to go through some big changes in 2013 with plans to increase production numbers, he certainly won't be hearing any complaints from me.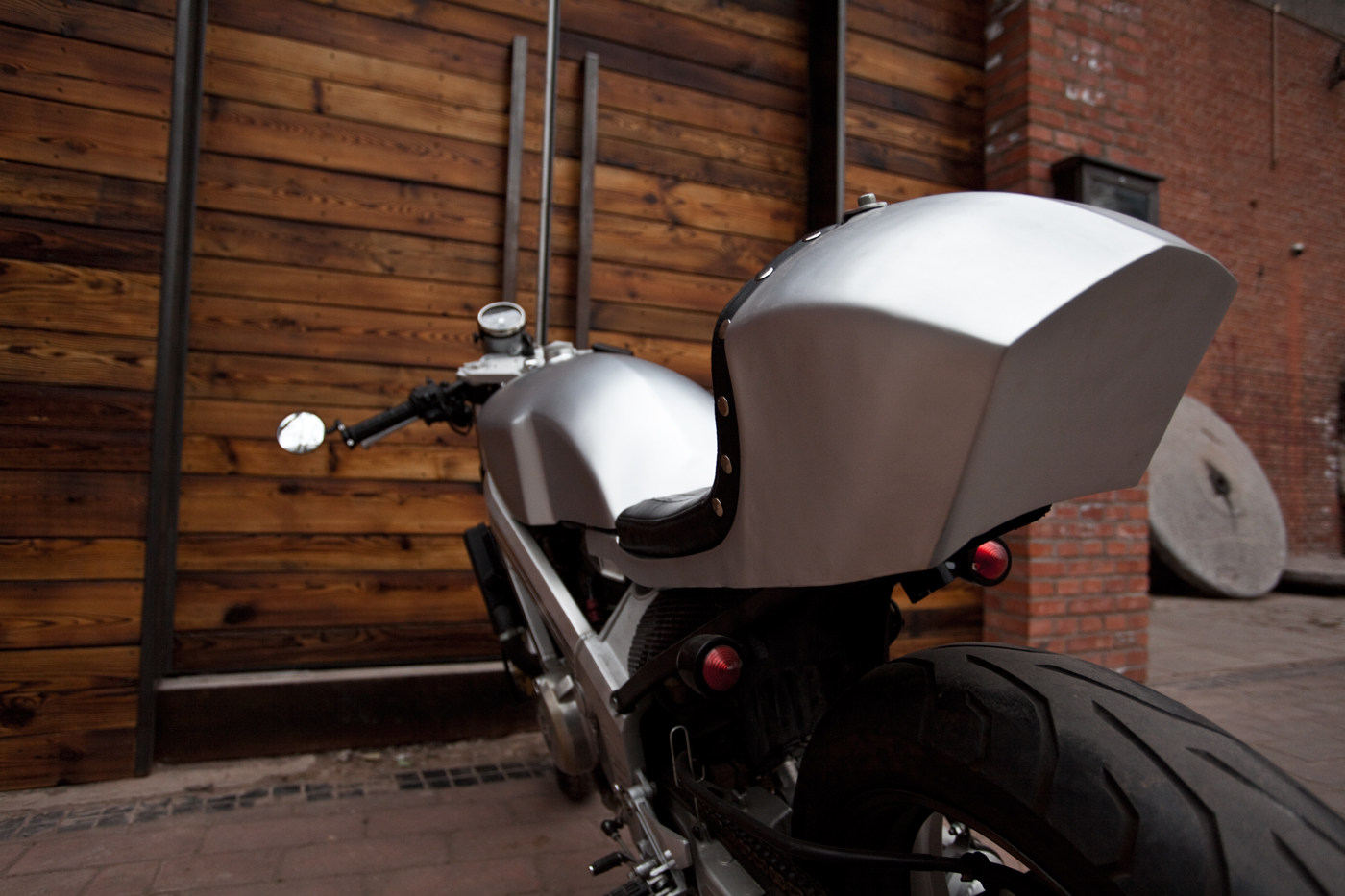 Daryl Villanueva's Bejing based workshop Bandit 9 has quickly gained the respect of the global custom motorcycle community. His Chang Jiang "Loki" caught my attention back in October 2011 and last year the blacked out, Chang Jiang "Nero" landed a position in Pipeburn's venerable top 10. Now for 2013 Daryl has released details of his latest build, the Honda Bros 400 based "Hephaestus".