Generally speaking, when we see workshops producing bolt-on kits, they aim to recreate the classic styles. Cafe Racer and Scrambler kits are by far the most common and many manufacturers now offer them for their bikes. It's not often we see a bolt-on kit quite like this though.
It'll come as no surprise that this Bladerunner-esque Royal Enfield GT650 cafe racer is the work of Saigon based workshop, Bandit9. Owned and operated by designer Daryl Villanueva his work has always had a futuristic feel to it. So when Royal Enfield approached him hoping to collaborate – he wasn't about to change tack.
The result is the Jaeger GT650 which is being produced as both a limited edition run and a bolt-on kit. We touched base with Daryl to get the low down on this ambitious project.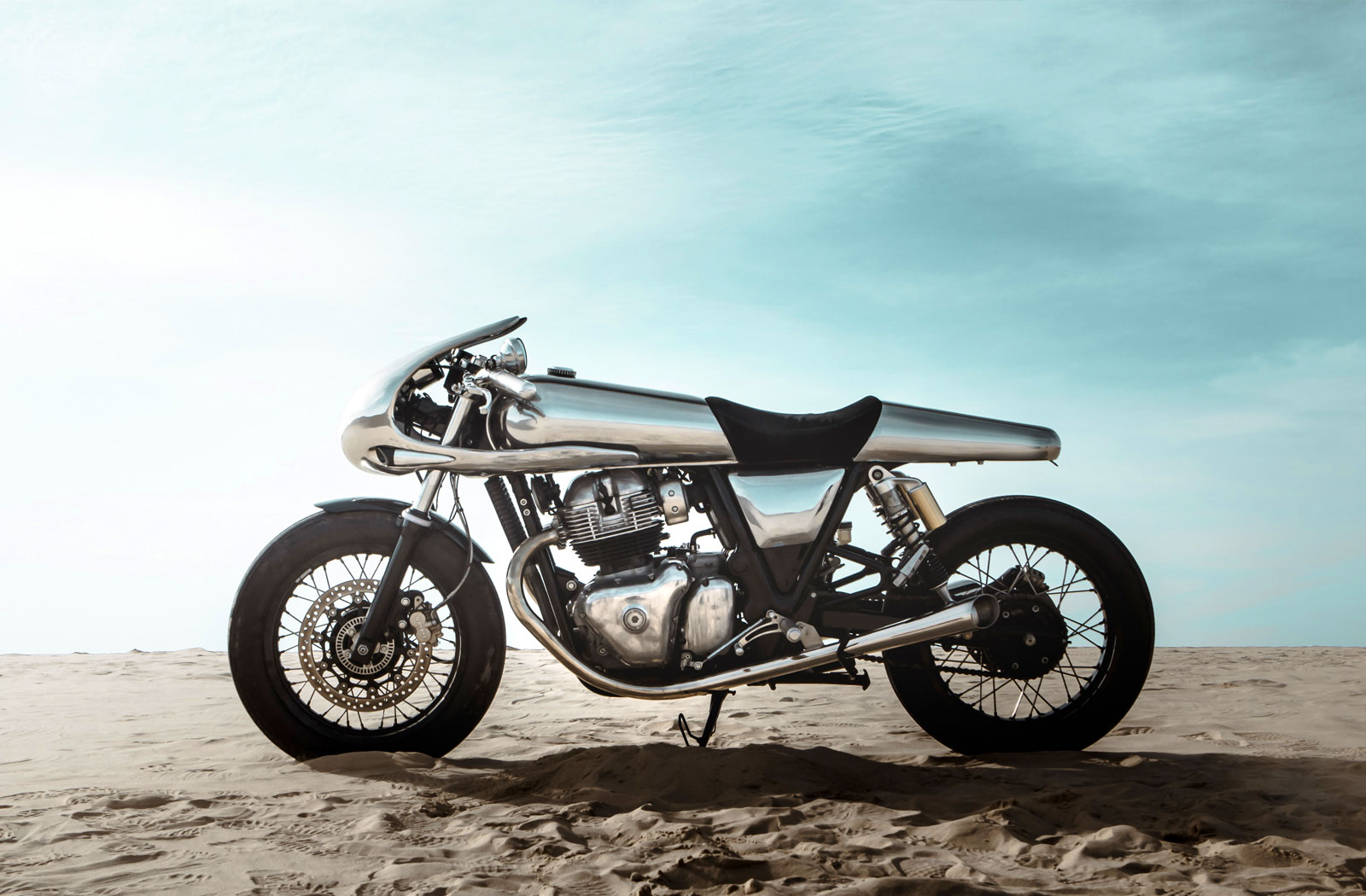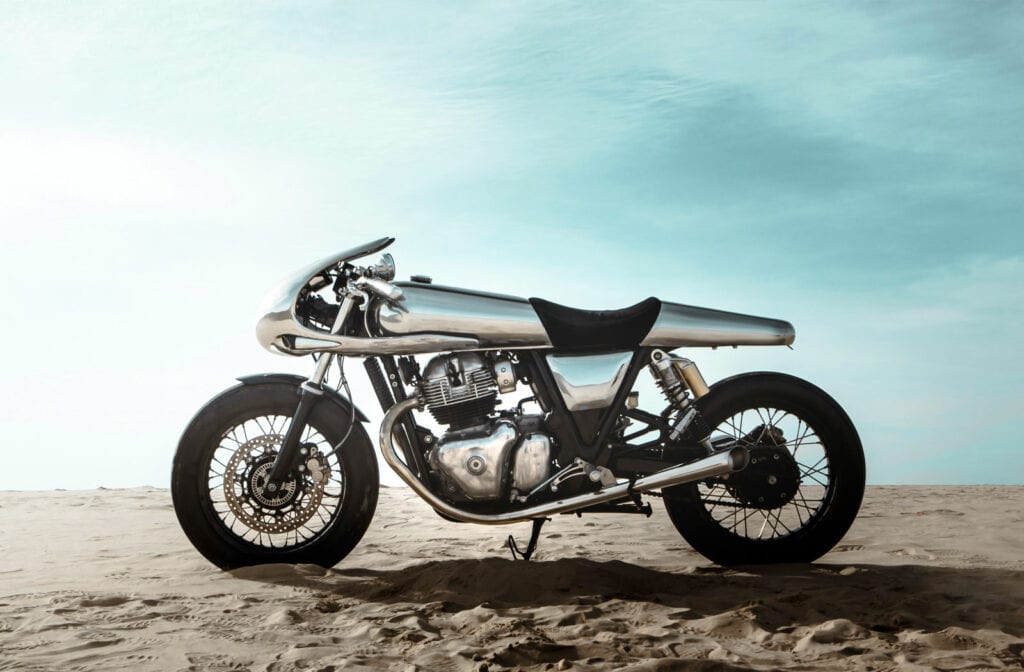 How did the Jaeger GT650 cafe racer project begin?
This is our second collaboration (though our 3rd bike) with Royal Enfield. So we have some history. They're also great guys to work with; they understand the creative process. They give us the freedom and space to do our thing. In return, we put everything we've got into each project we do.
The GT650 is a great bike. It's quick, nimble and just a pleasure to ride. And it looks great straight from the showroom floor. But Royal Enfield wanted to show off the custom potential of the GT650 so they tasked us with creating a body kit for it. Strictly bolt-on.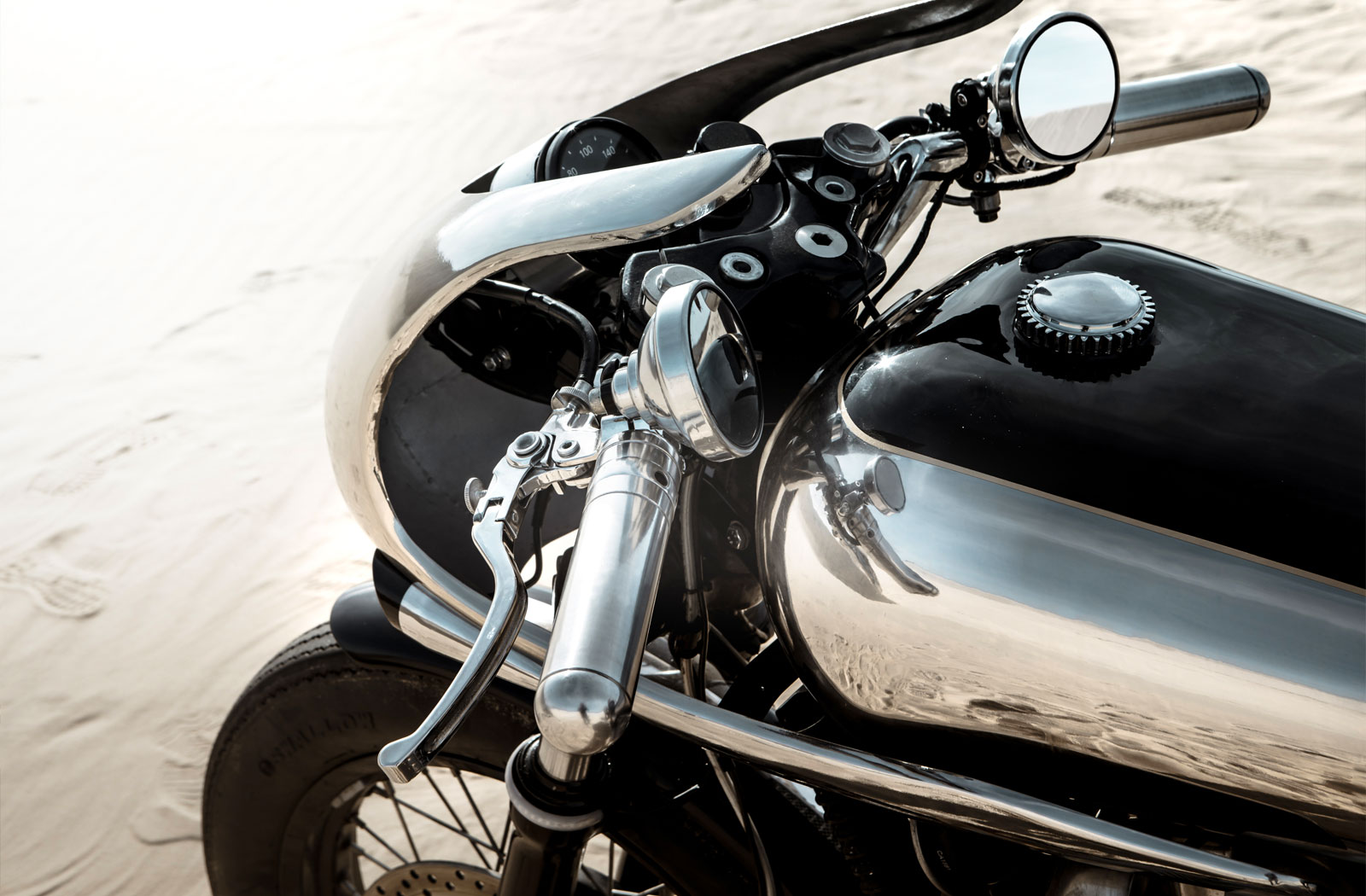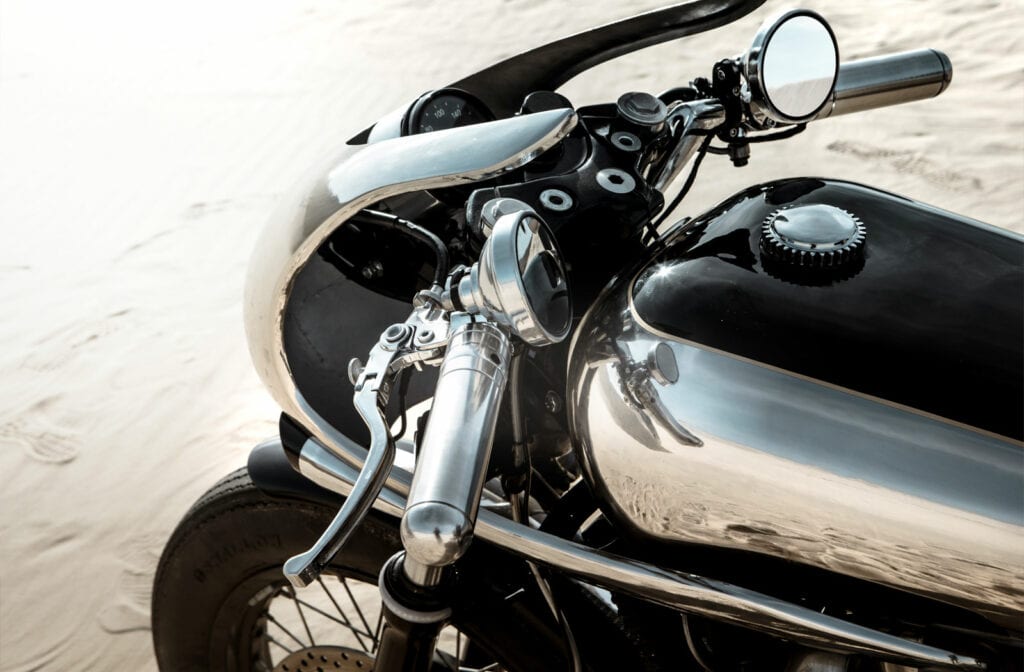 What was your concept for Jaeger?
I've always wanted to create a bigger version of our EVE Honda Cub and that's where it really started, but not necessarily where it ended. What's hard about the EVE is you can't just slap the tank on any frame. It just won't look good. Tubular frames are too wide. It would ruin the lightness of the EVE's aesthetics.
If you look from the side, Jaeger has the same streamlined, bullet-shaped profile but instead of rotating that shape around a central axis, we extruded it. That's why you get that flat looking top on the Jaeger.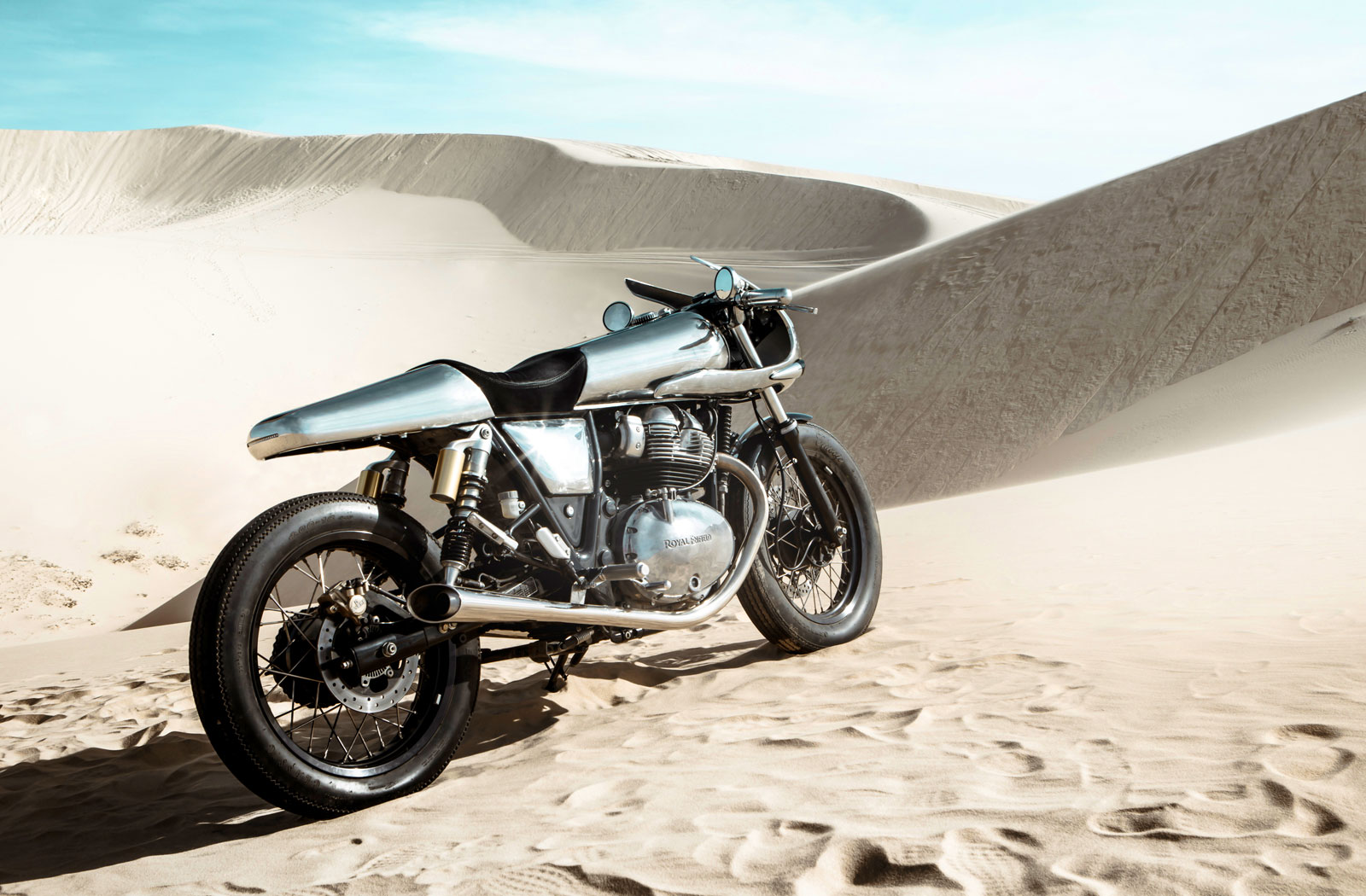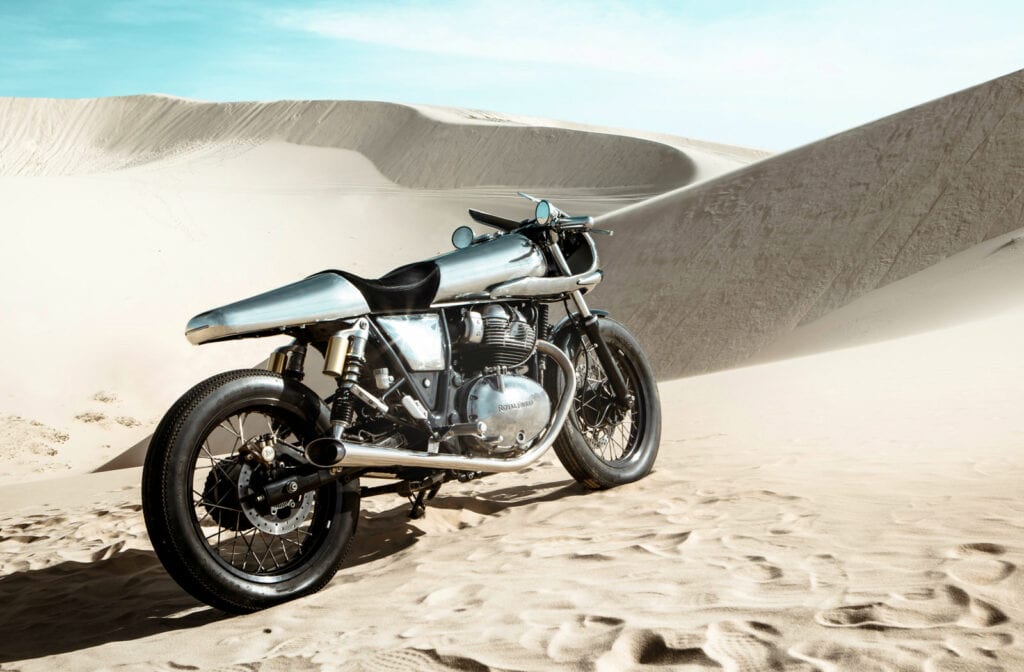 How much time went into creating the bike?
A lot. It took us half a year to develop. In the middle of a pandemic. And we rejected other opportunities so we could focus on completing Jaeger. I recall just at the clay modelling stage, we rejected 4 different versions. But what a lot of folks don't know is what really goes into creating these bikes and the business of running a motorcycle shop. It's not just the metalwork. That's only 5% of the whole picture. There's the economics, the logistics of shipping, the design, the production, the brand, the future. It's a giant balancing act.

What was the biggest challenge you faced during the project?
We wanted to design a body kit where the resulting bike looks completely different from the showroom model. But we weren't allowed to touch the frame. This made it tricky. The frame dictates the stance and proportions. Without the ability to do that we worried whether we could achieve the goal.
It makes a world of difference when you elongate the bike, drop it down or raise it. Even if it's just a few centimetres. Take the swingarm, for example, we had to find a sneaky way of extending it without completely discarding the original. But the extra length gives the Jaeger an entirely different look.
We also had to use the same mounting points – no drilling into the frame – so the design also had to fall within those parameters. Thinking inside the box is definitely harder than doing whatever the hell you want, which is what we're used to.
What's it like riding the Jaeger GT650?
I'd say it's a completely different animal. Just looking at it gives you an entirely different experience. It feels special. And it is! Only 9 people will be able to get their hands on a Jaeger whether you get the kit or the complete bike.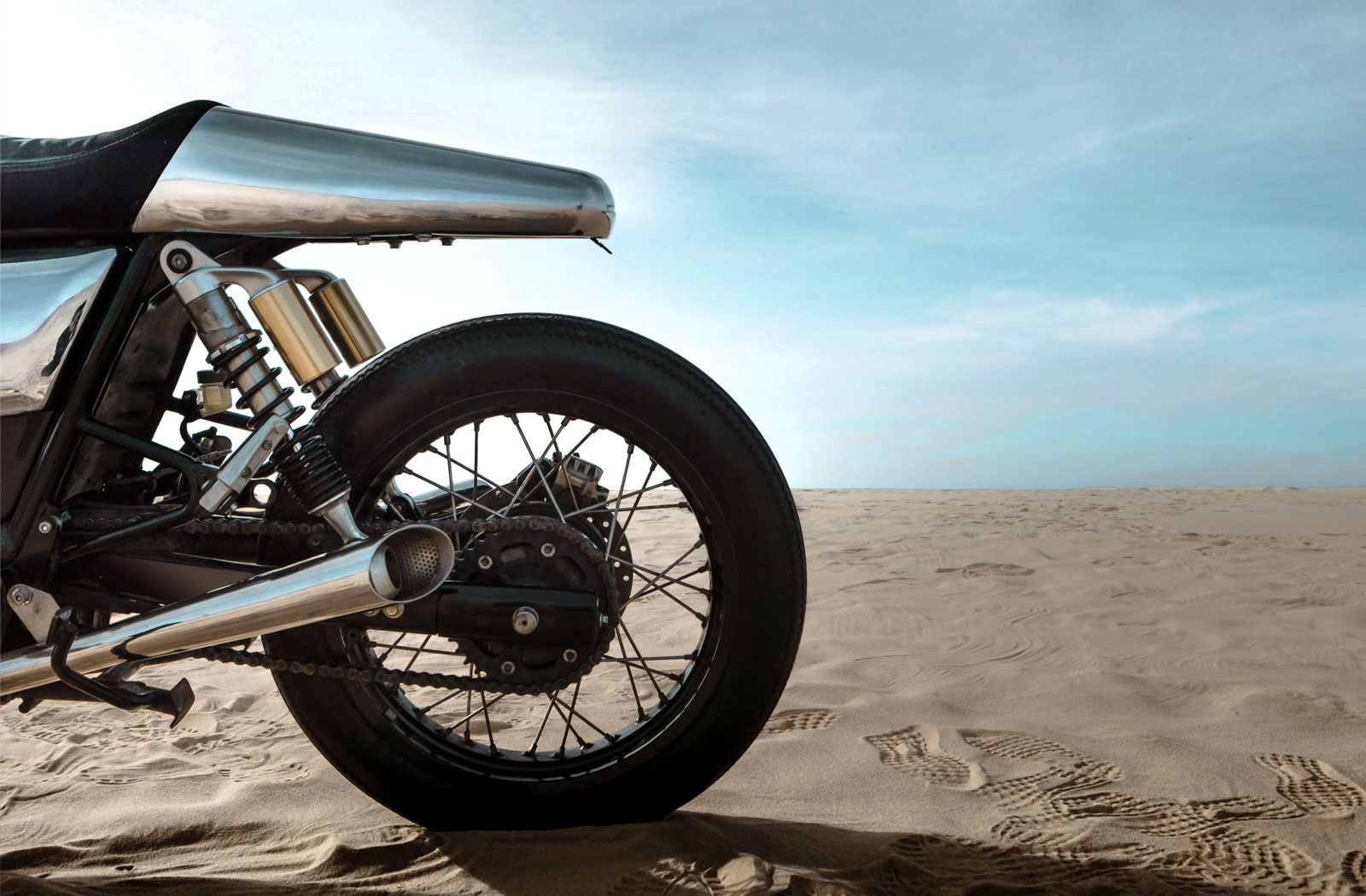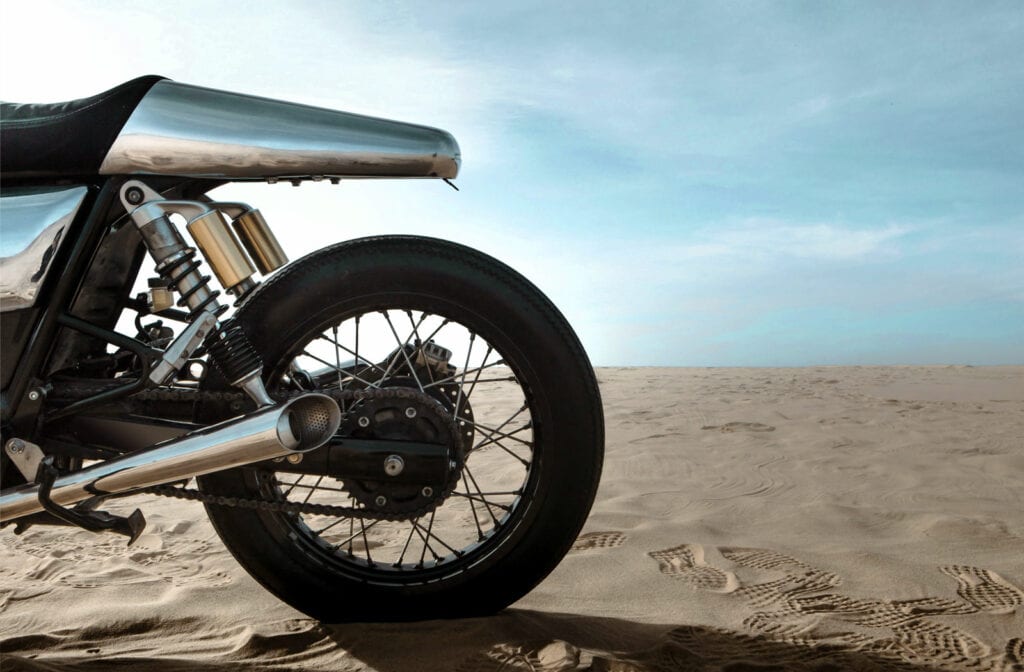 As Daryl explained there will be only 9 Jaegers available to the public. Each bike is built on a Royal Enfield GT650 parallel-twin platform and features a long list of aesthetic modifications.
Starting with the bodywork, Jaeger wears a bespoke front fairing, fuel tank and rear cowl – all of which are hand-shaped from surgical grade steel. Dual headlights recessed into the front fairing light up the road ahead while a narrow LED strip in the tail performs brake and turn signal duties. Hugging the front wheel is a custom blacked-out fender.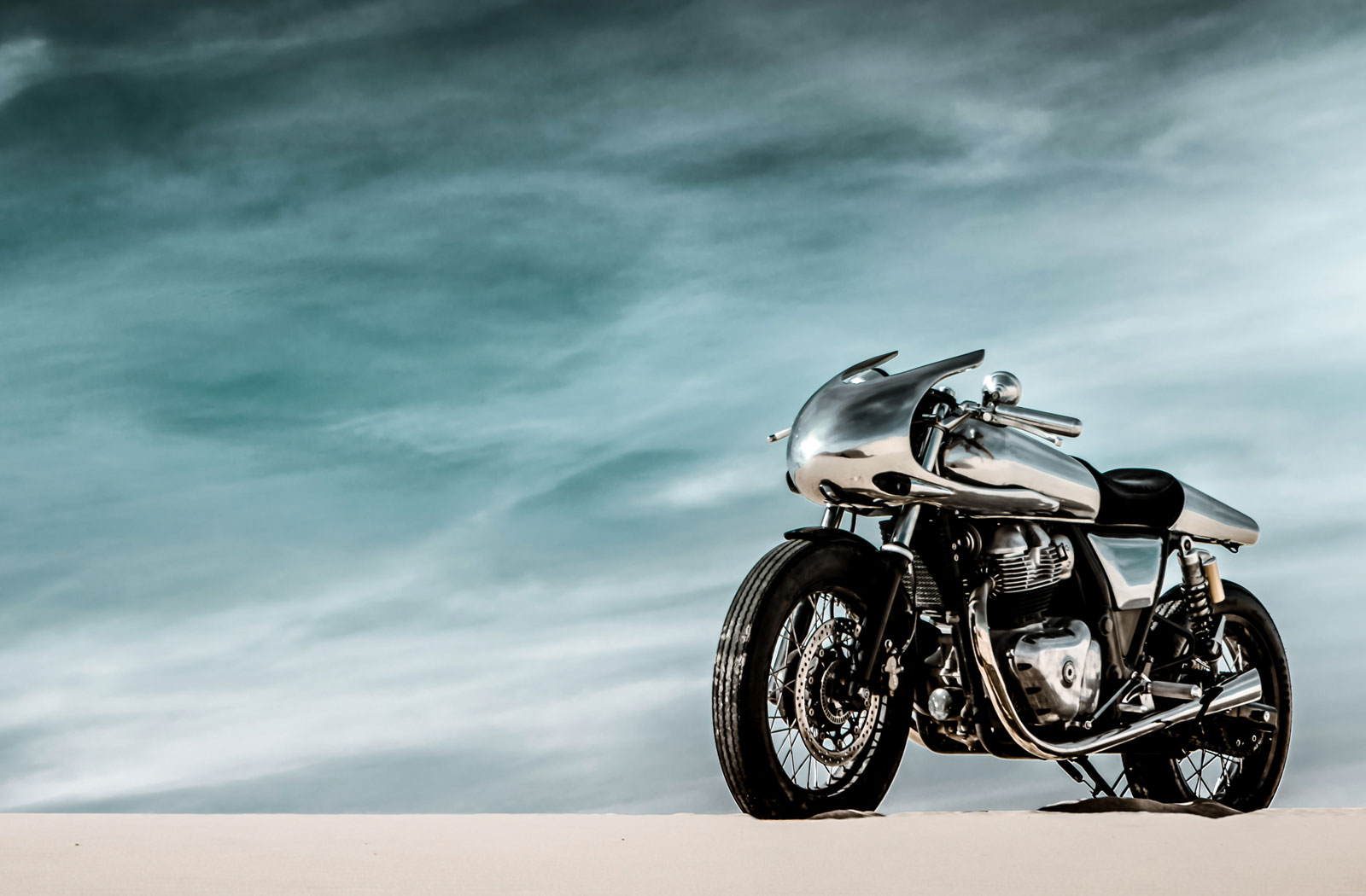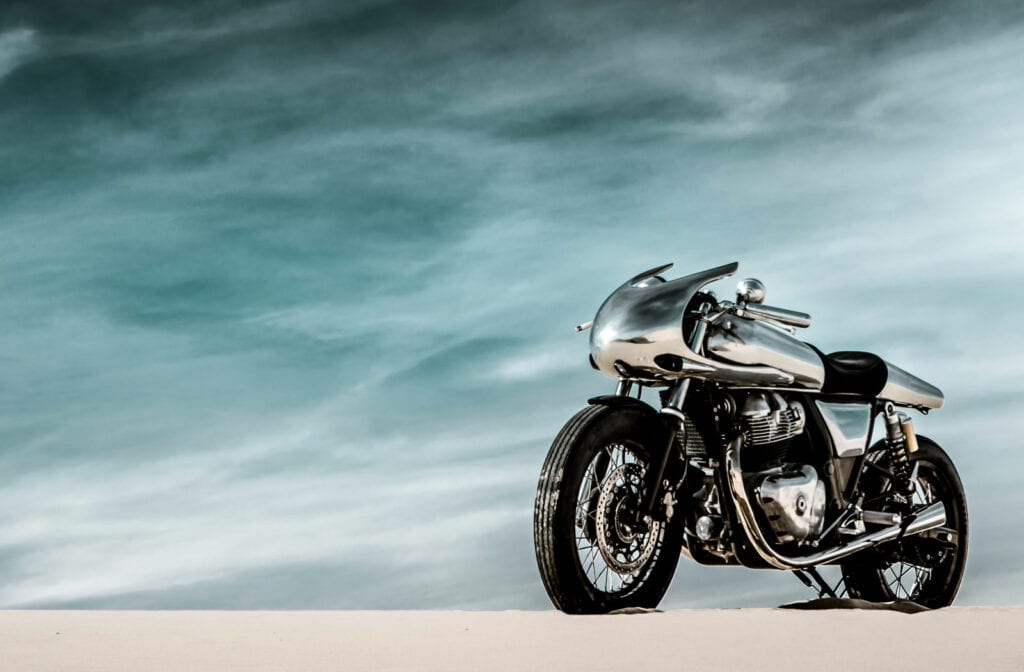 To give the GT650 a more aggressive riding character, Jaeger features custom clip-on handlebars and rear-set footpegs. The clip-ons wear surgical grade steel grips, switches and levers and positioned between them is a single custom gauge. The chunky mirrors are made using a monoblock design. Rounding things out is a sun emblem gap cap on the tank and a weatherproof suede seat.
It goes without saying a bike that looks this wild needs to produce a strong sound. To do this Bandit9 have created a sleek 2-into-2 stainless exhaust system complete with internal baffling.
Ordering a complete Bandit9 Jaeger GT650 cafe racer will set you back $28,000 USD and global shipping is available. You can place your order now on their website.