Europe's largest Cafe Racer event, the Glemseck 101, just took place in Stuttgart, Germany. Now in its 5th year, the event attracts thousands of attendees and some of Europe and the UK's top custom builders. This year the customary STARR WARS 1/8 mile sprints took place on a closed-off section of road where the builders raced their beautiful bikes against one another in a series of knockout rounds. As always the competition was fierce and it was newcomer 'Sonic Seb' from Lucky Cat Garage that took out the first round with his 'Sprint Beemer' BMW Boxer. Unfortunately, Seb's trophy hopes were quashed when the Sprint Beemer was forced to drop out in round 2 due to a carb issue. After a disappointing result on the strip, the Sprint Beemer made its way to the main show grounds where to Seb's surprise it was awarded the prestigious peoples choice award.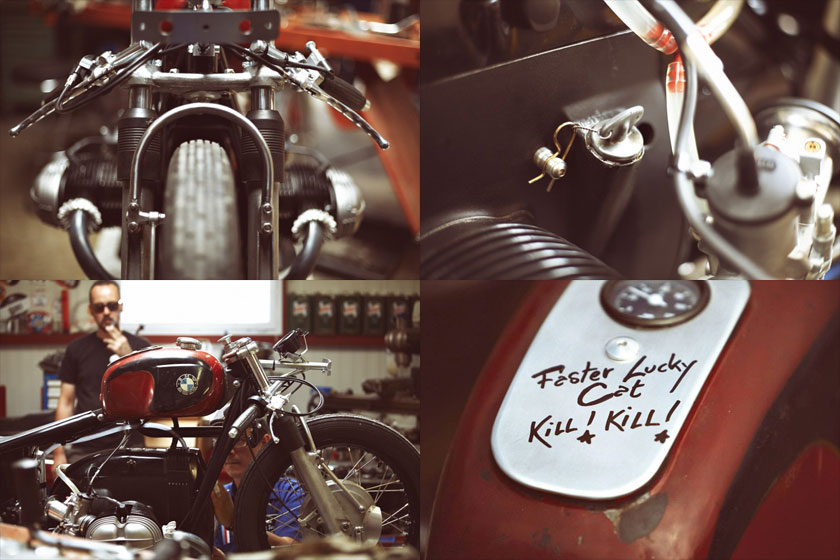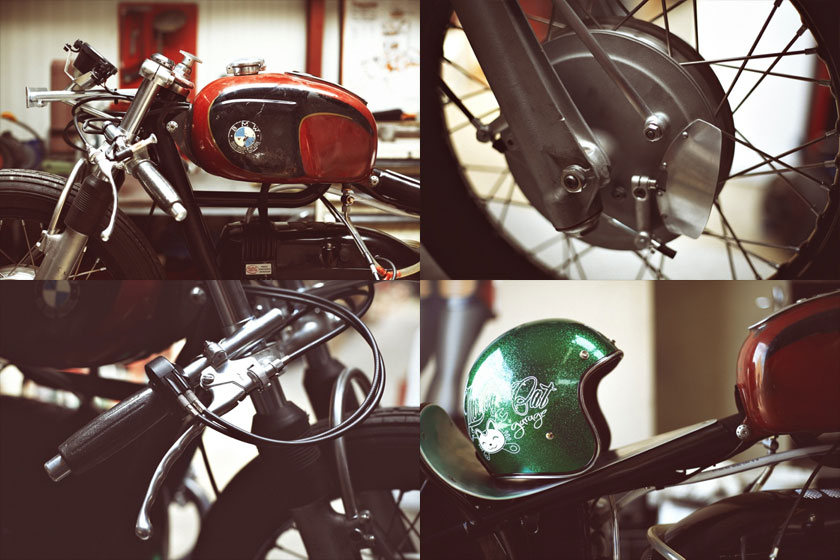 The Sprint Beemer is built around a rigid BMW 2 frame with a lightly tuned RS Boxer engine. Gearing comes from an inverted '92 R100 R gearbox and a slick square drag tyre on a lightened hub manages traction in the rear. With no need for a speedo, the only instrument delivering info to the rider is a Scitsu Tachometer nestled in behind the aerodynamic 'dustbin' style fairing.
As good mileage was never a goal of the build Seb used a barn found, 50 Sport Moped tank that already had the BMW decal affixed (wishful thinking by the previous owner?). Many of the parts used on the Sprint Beemer had to be customised to fit or attached using mounting gear fabricated by Seb and his friends in their workshop, including the brake knob which was originally the seat knob on a Norton Commando.
With 6 months of building complete and only weeks left before Glemseck, Seb had an unfortunate BMX accident leaving him with a broken left ankle and leg. Thanks to the efforts of his mates the build went on but Seb was in no state to pilot the bike down the 1/8 mile. He called in a favour from friend and fellow employee at BMW Motorrad, Sylvain Berneron ( aka Holographic Hammer), who graciously accepted. Together the pair wowed the crowds with the bikes stunning looks and performance despite losing out to a technical problem. Hopefully next year the Sprint Beemer will back again for another shot at the Starr Wars trophy.
Glemseck 101 Starr Wars sprints rules:
"The bike should have a rigid frame (no rigidized swing frame), can be of any brand, could not care less displacement, only 2 valves per cylinder, no water cooling, good brakes and must past scrutineering."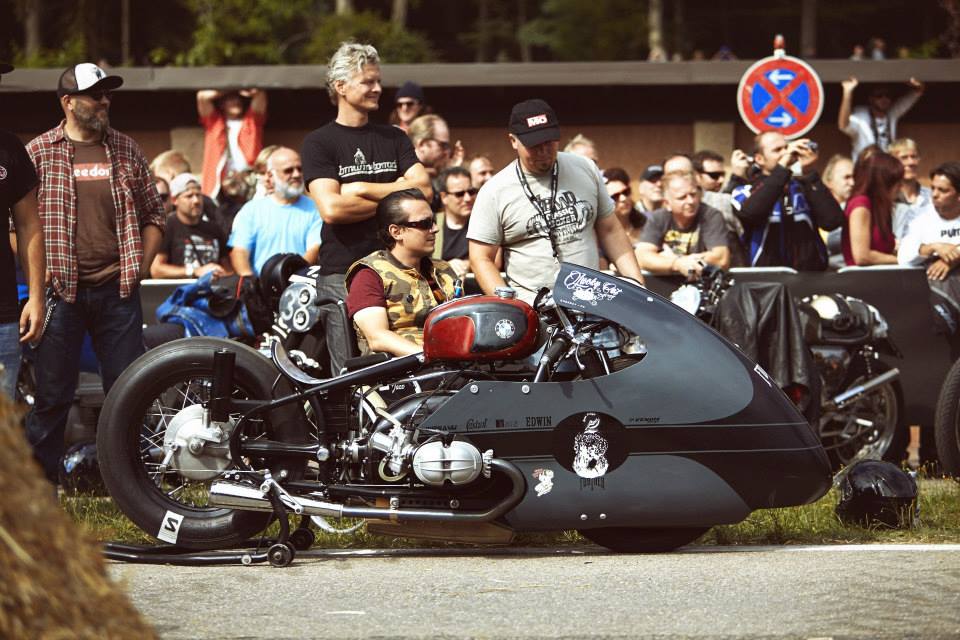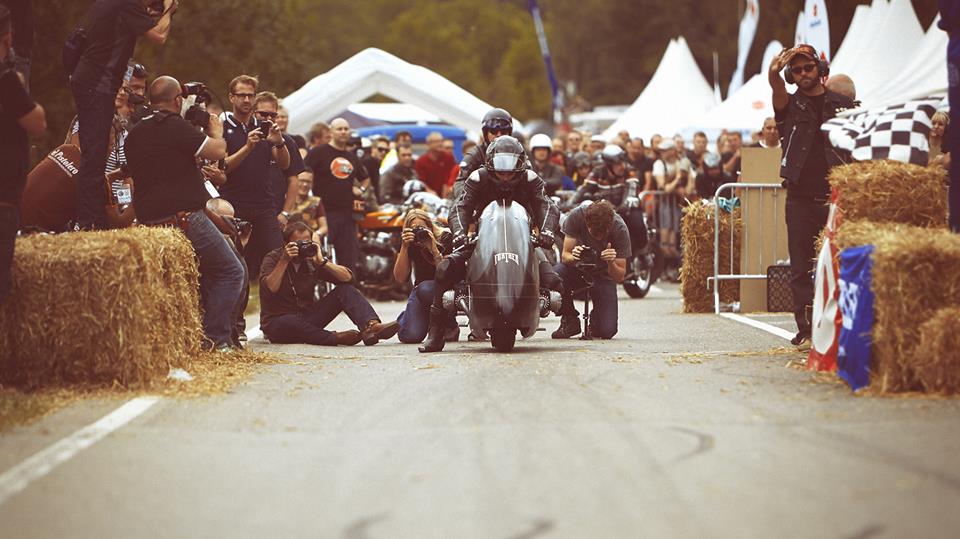 Scitsu tachometer
Clip on Menani handlebars with Tomaselli levers and Domino GP throttle
Airtech Streamlining Dustbin MV Agusta fairing
Tarozzi rear set footpegs
R100 RS big valves
Digital Silent Hektik ignition
Dell Orto PHM 40 carbs
'81 R100RS clutch
HPN 4 pad ceramic clutch
5 speed '92 R 100 R inverted gearbox
Modified Vattier race headers with race-only open megaphone
BMW R50/2 frame with modified rear loop
BMW R75/5 shortened forks with machined lower triple tree mounted on top
BMW R75/5 duplex modified front drum brake
BMW R100 modified rear drum brake
Excel black anodized aluminium front wheel with Avon Speedmaster rubber
Morad black anodized aluminium rear wheel with M&H Racemaster rubber
BMW R100/7 modified swingarm
Barn find fuel tank (Moped?)
One-off aluminium seat pan
Photos by DANIEL BERES