This customized motorcycle was created by The Old Boys Motorcycle Workshop using a standard K75 that had been left unused for a period of time. The workshop utilized a GSXR 1000 K6 front end in the build, which required a complete dismantling of the bike down to the frame. The frame itself was redesigned and rebuilt, along with the installation of a new front fork and rear suspension setup.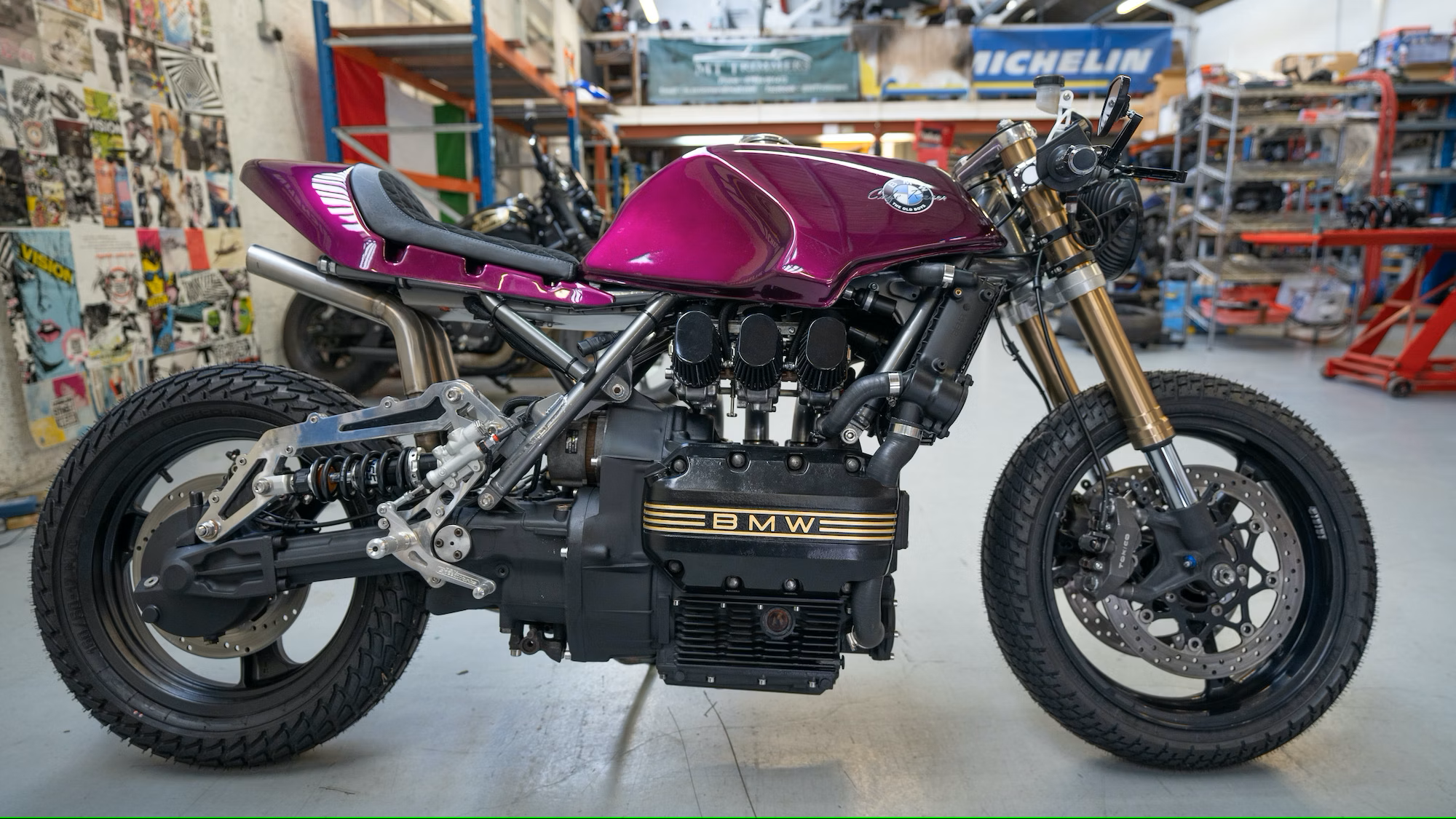 The GSXR front end was affixed with a custom stem, billet clip-on bars, and CNC levers, while the rear suspension was replaced with a billet linkage from Cafe4racer. The original Bosch L-Jetronic fuel injection system was removed in favor of triple Mikuni Slingshot carburetors and bespoke manifolds.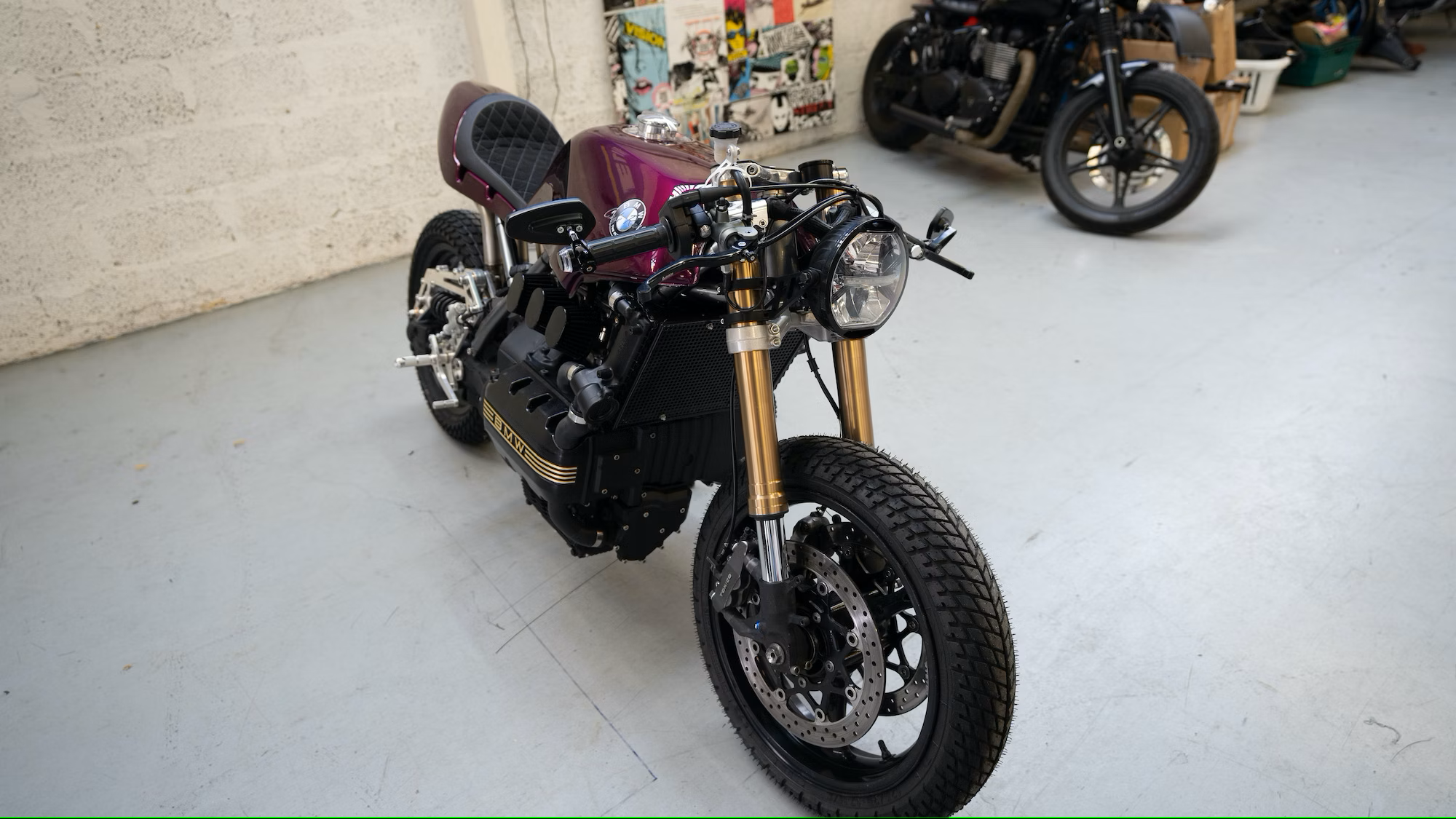 The motorcycle also boasts a completely unique hand-built 3 to 1 to 3 stainless steel exhaust system, giving it a modern racing aesthetic and a distinct sound. The bike is equipped with a 75 horsepower 750cc straight-three engine and a five-speed transmission.
Source: Collecting Cars